I hope you had a wonderful Thanksgiving! We've been quite busy around here working on projects, and today I wanted to share our Christmas Tree with you!
A few weeks ago, I shared a peek of our new flocked Christmas tree. It's such a pretty addition to our living room and I couldn't wait to come up with a design plan on how I wanted to decorate it. After debating on it for a little while, I decided to slightly alter my favorite tree from a few years ago. It was such a gorgeous tree and I couldn't wait to recreate it in a few ways.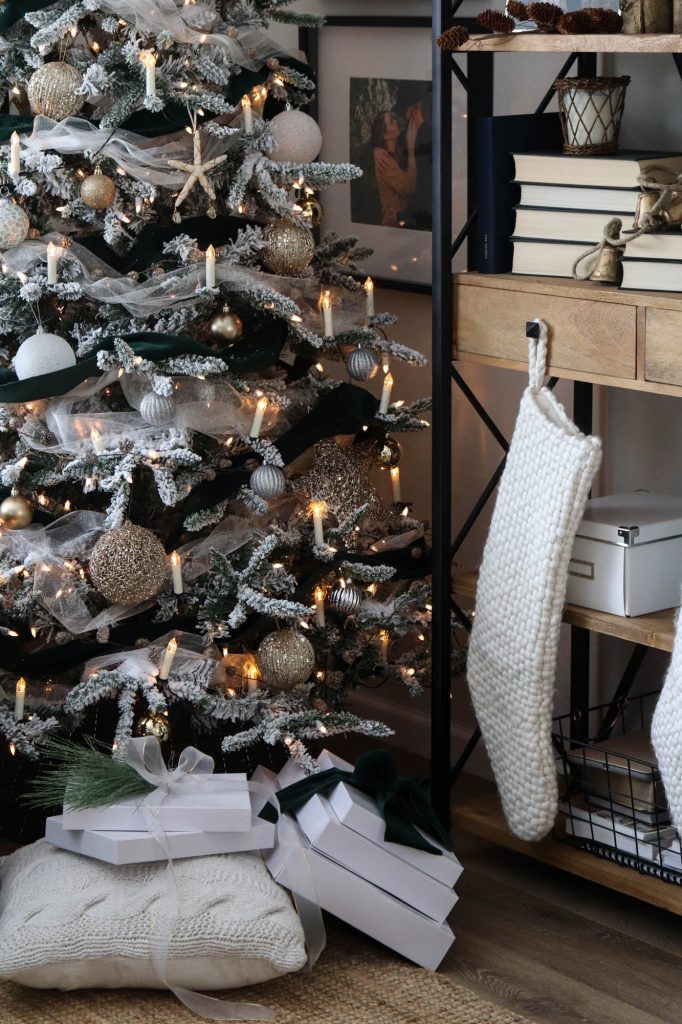 I also took some pictures walking you through how I decorated our Christmas tree. It's always fun to see how things come to life, and these pictures show you just that.
First, I started with the bare tree. It was pre-lit, so I used that as a starting point.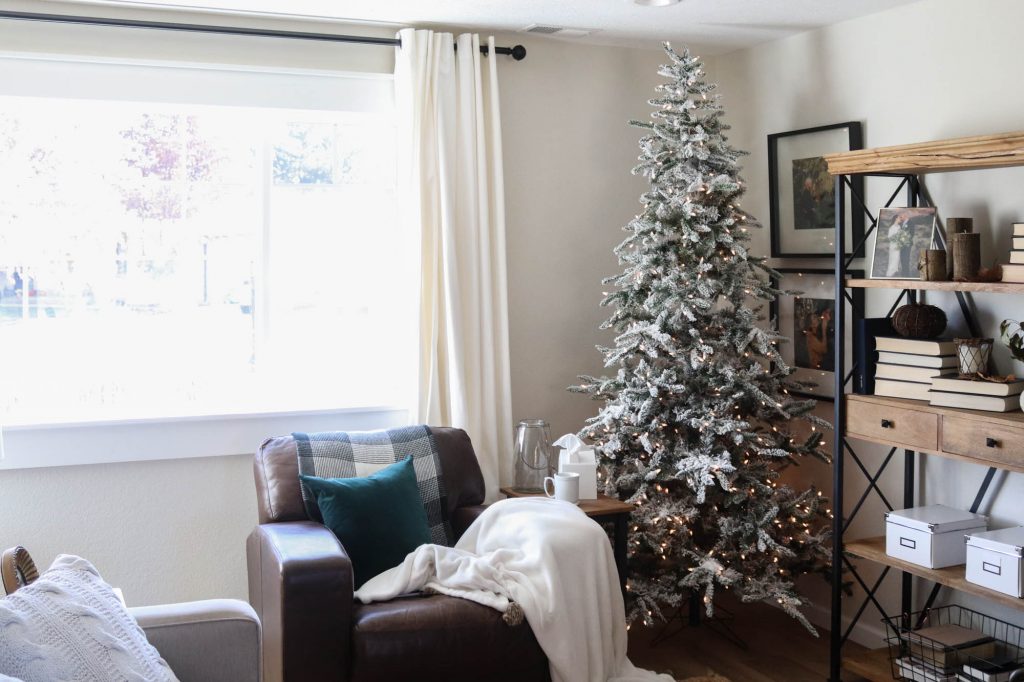 Next, I added our wicker basket tree collar, which I found at Hobby Lobby on sale! Then, I started with my first fabric garland…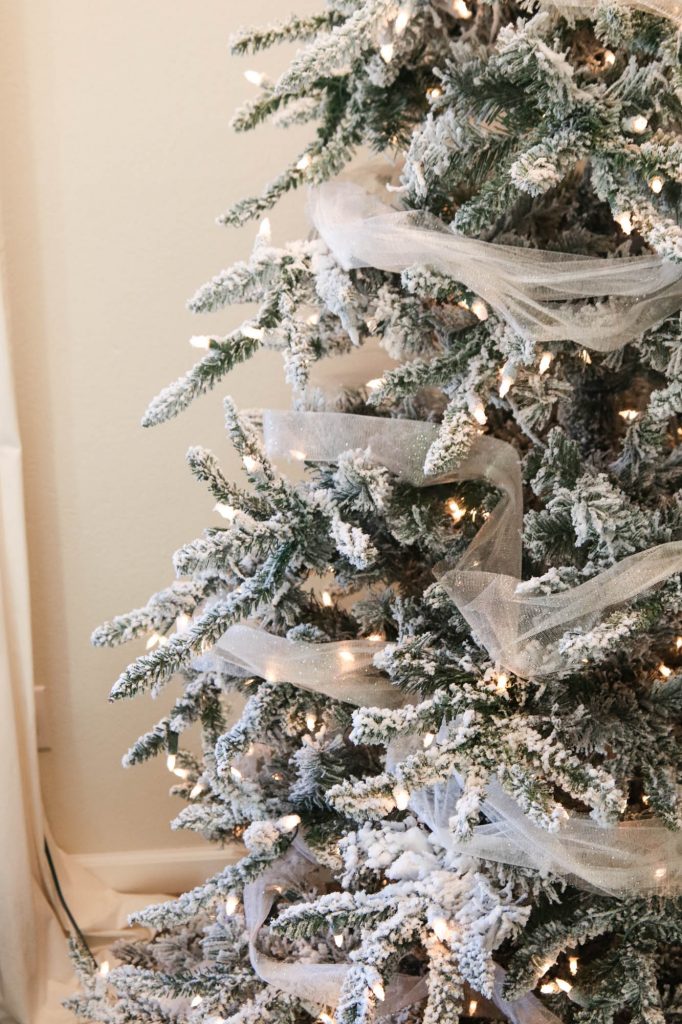 I used a cream colored tulle with gold glitter that I bought at our local fabric store. I cut it into four inch strips and wrapped it loosely around the tree, doubling it up to make it look thicker and fuller. I also "fluffed" the garland, separating the two different tulle layers, making them much fuller.
Next, I started on the second layer of garland…
I used the same green velvet fabric from my last tree and spaced it between the cream tulle garland…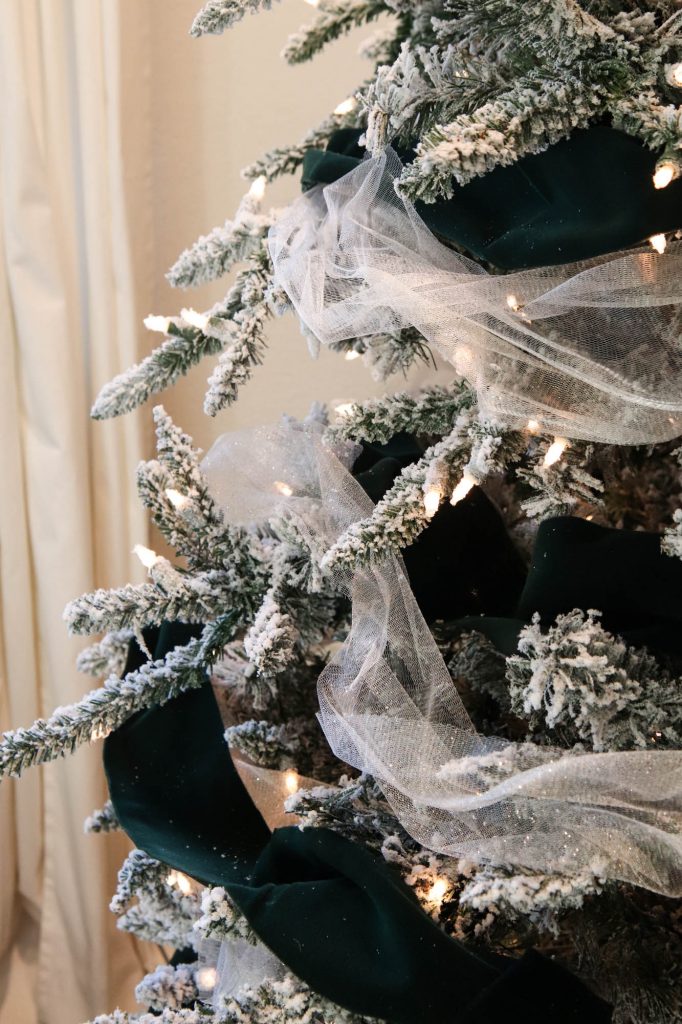 And again, I went around the tree, fluffing the fabric garland until it looked how I wanted it. Once I had that done, I added the cutest pinecone garland. I've had it for several years and I love it…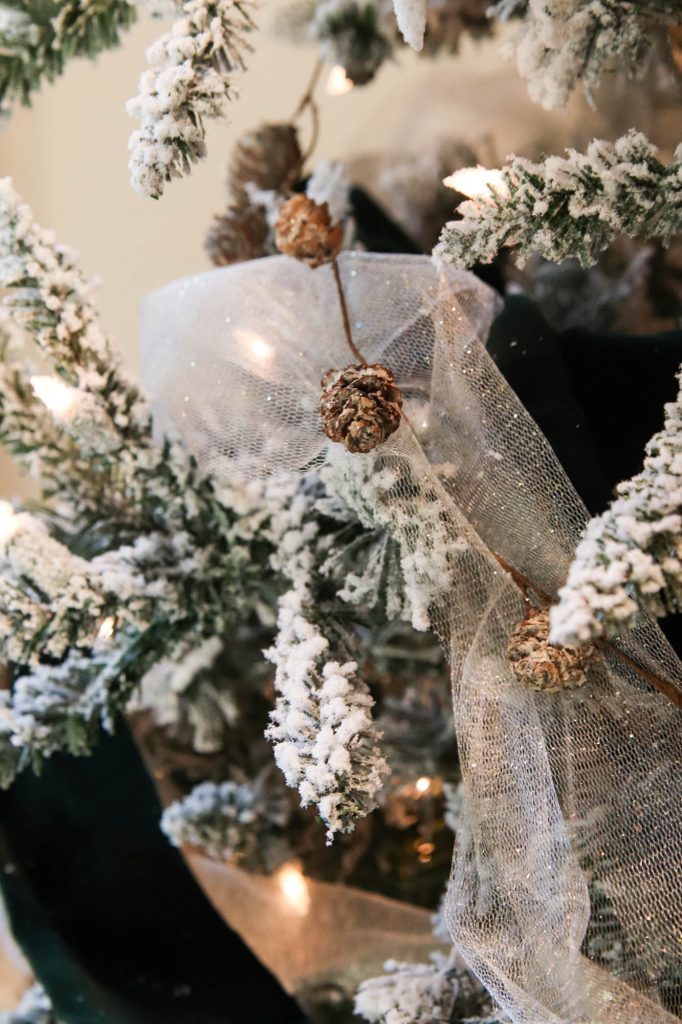 All those layers make such a difference… and we have one more to add. I bought these candle lights and clipped them throughout the front and sides of the tree…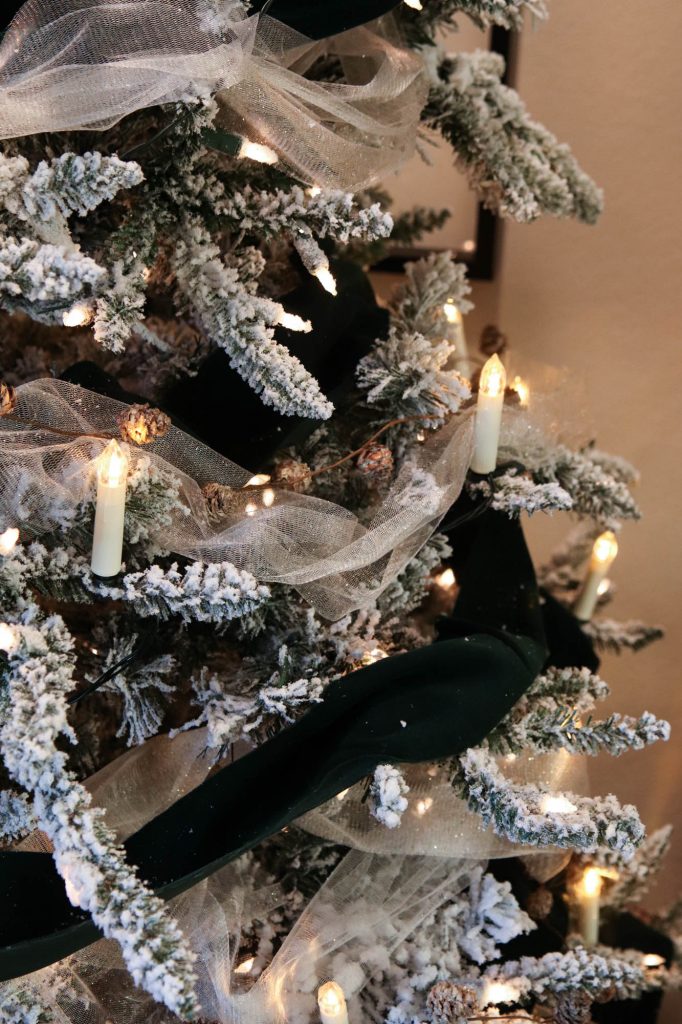 They added the perfect missing element and really brought the tree to another level. I highly recommend them! In hindsight, I probably would have added these first, just because of the light strand, but it all worked out just fine.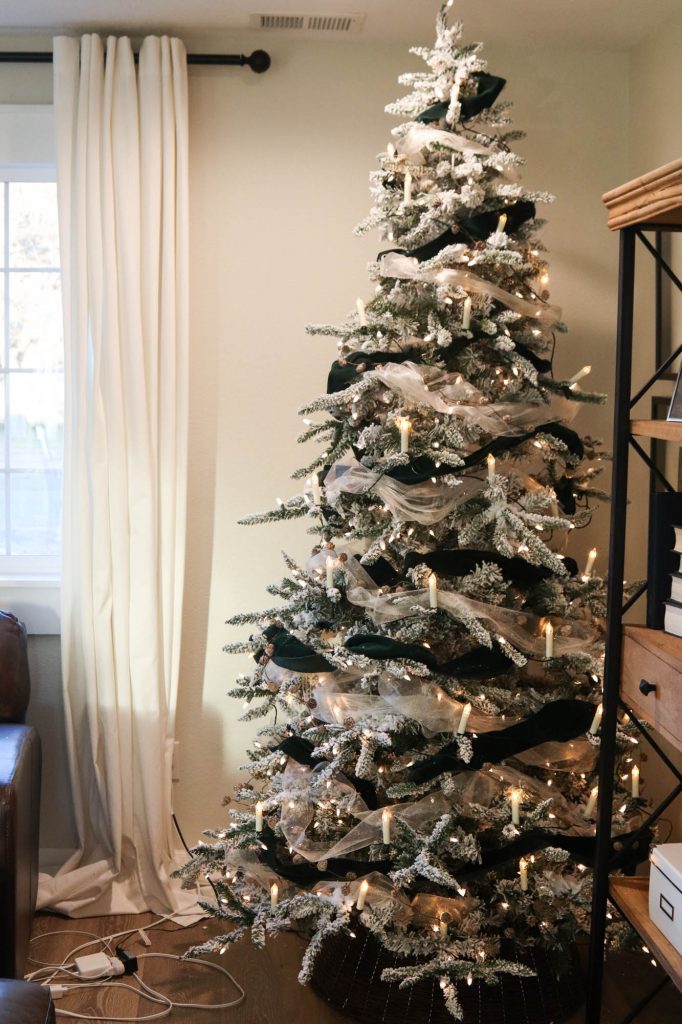 Then, after even more fluffing, I started adding our bulbs and ornaments…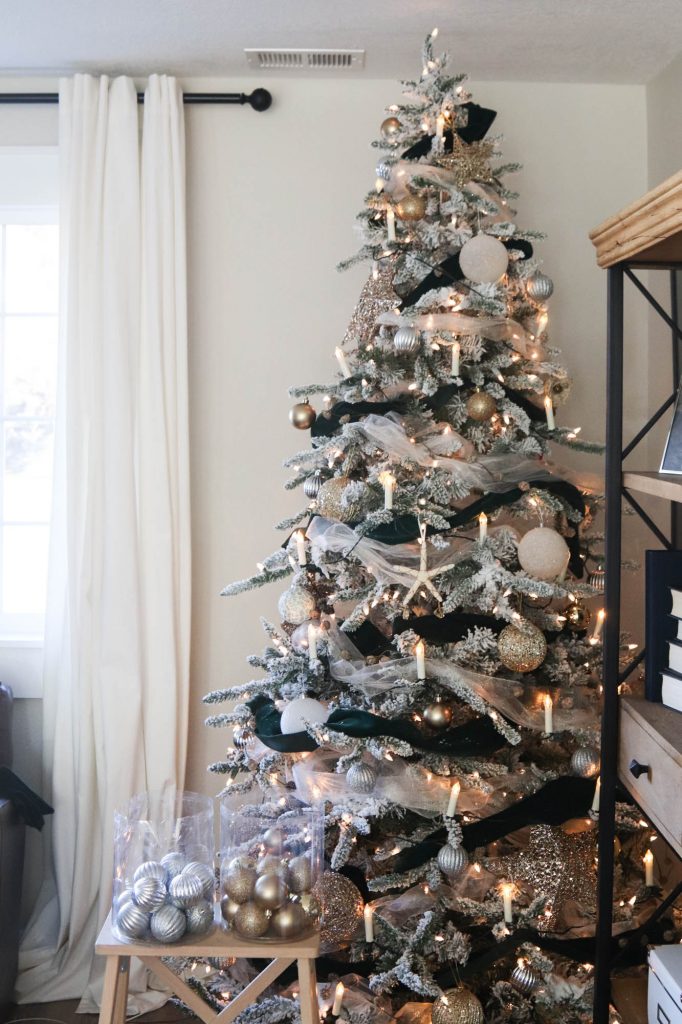 I kept the colors pretty similar, mainly sticking to whites, silver and gold, and I also included our special ornaments as well…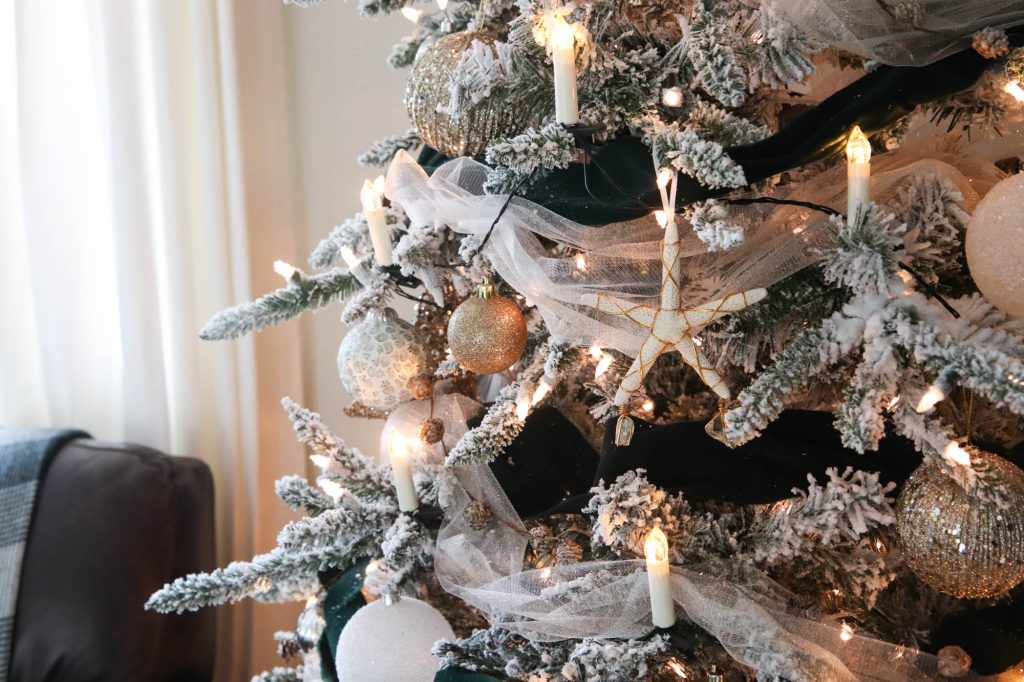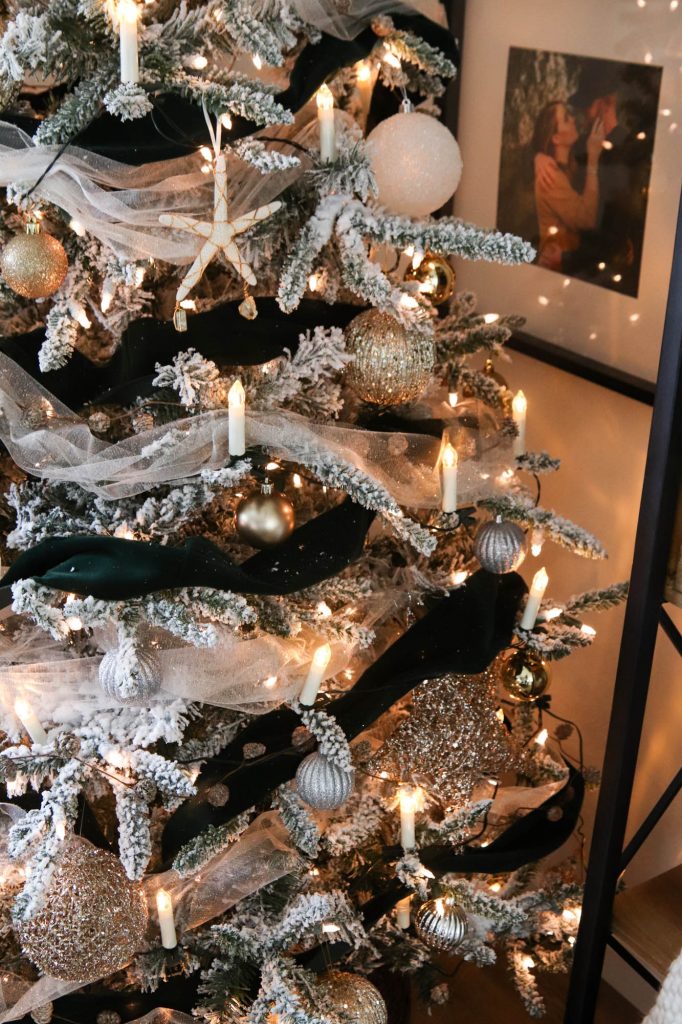 It's such a beautiful tree and it's definitely the focal point of our Christmas decorations this year…
There's something about the dark green velvet fabric garland that really coordinates beautifully with the flocked Christmas tree. It's one of my favorite combinations.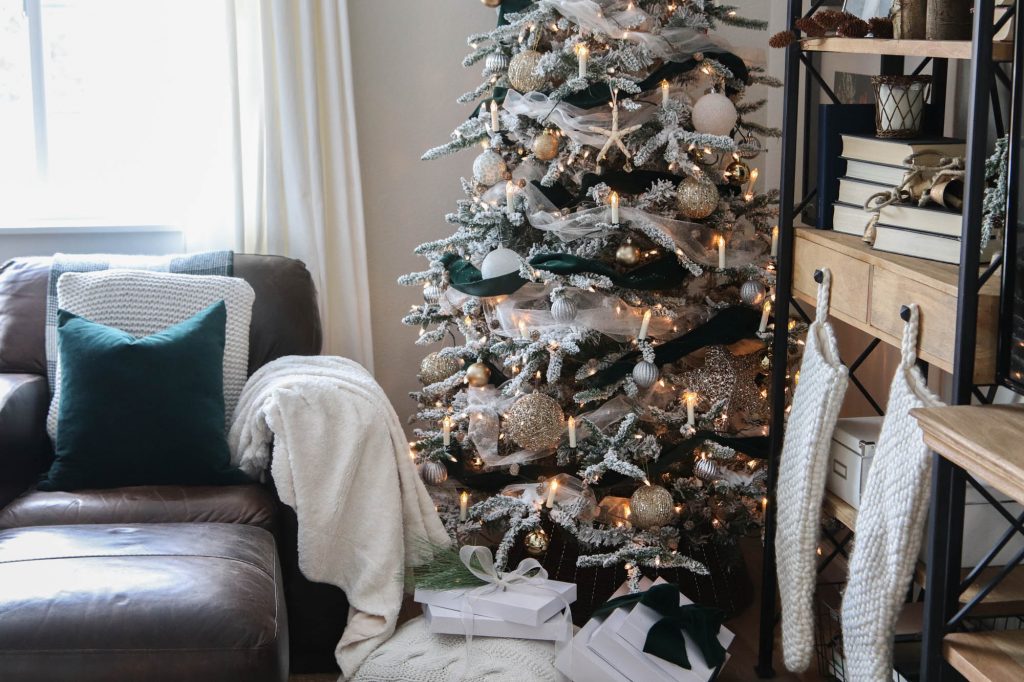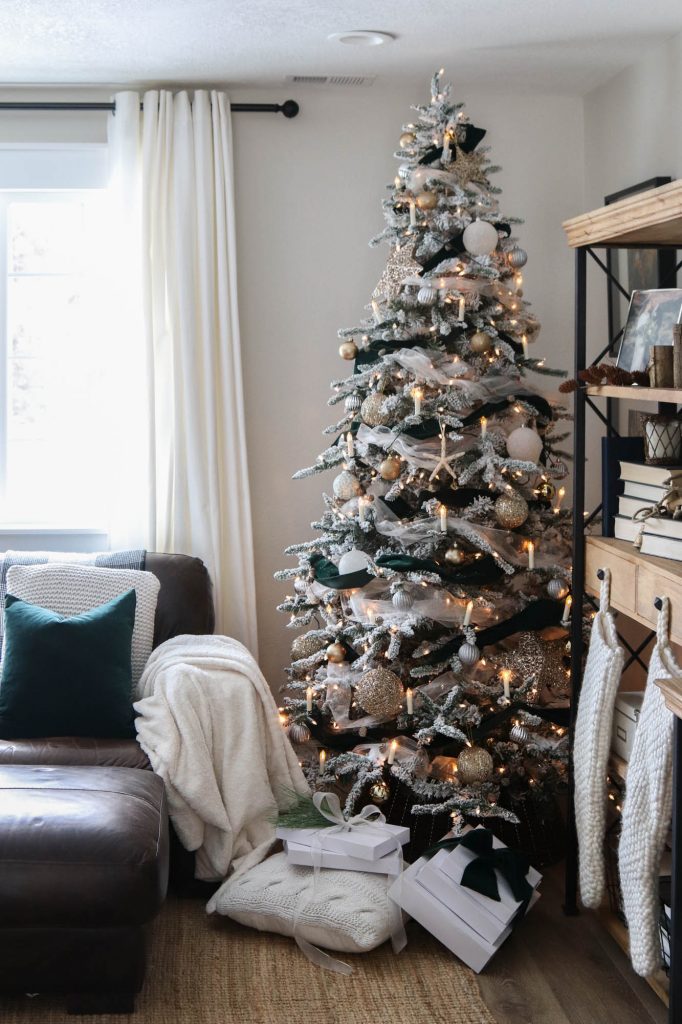 This little corner is definitely one of our favorite places in the house and we're loving the warm glow from the tree…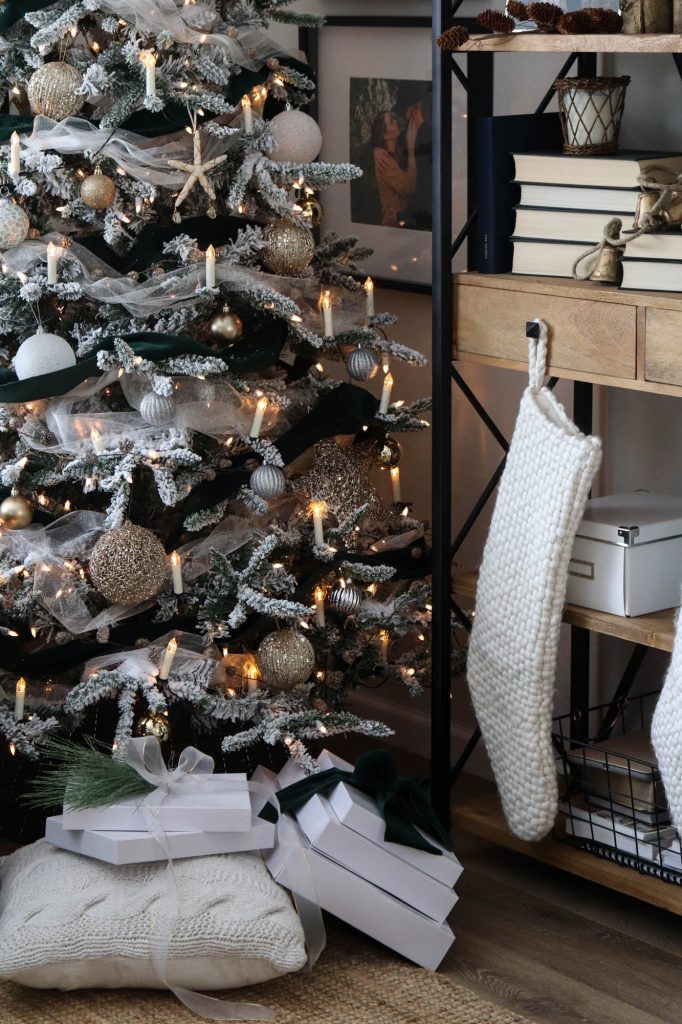 I'll be sharing our Christmas home tour next week, but until then, I hope you enjoy this little peek inside. There's more Christmas decorating ideas coming soon!
Shop The Tree: