I can't even explain how excited we are to start on our master bathroom remodel! It's been a project we've wanted to do, but held off from finishing while we prioritized other projects that needed done first. It's finally here though, and I've spent so much time working on the new floor plan for the bathroom, as well as the design plan for the space.
Before I share the design plan, and the new layout, let's take a walk down memory lane and look back at where we started…
The Master Bathroom Before: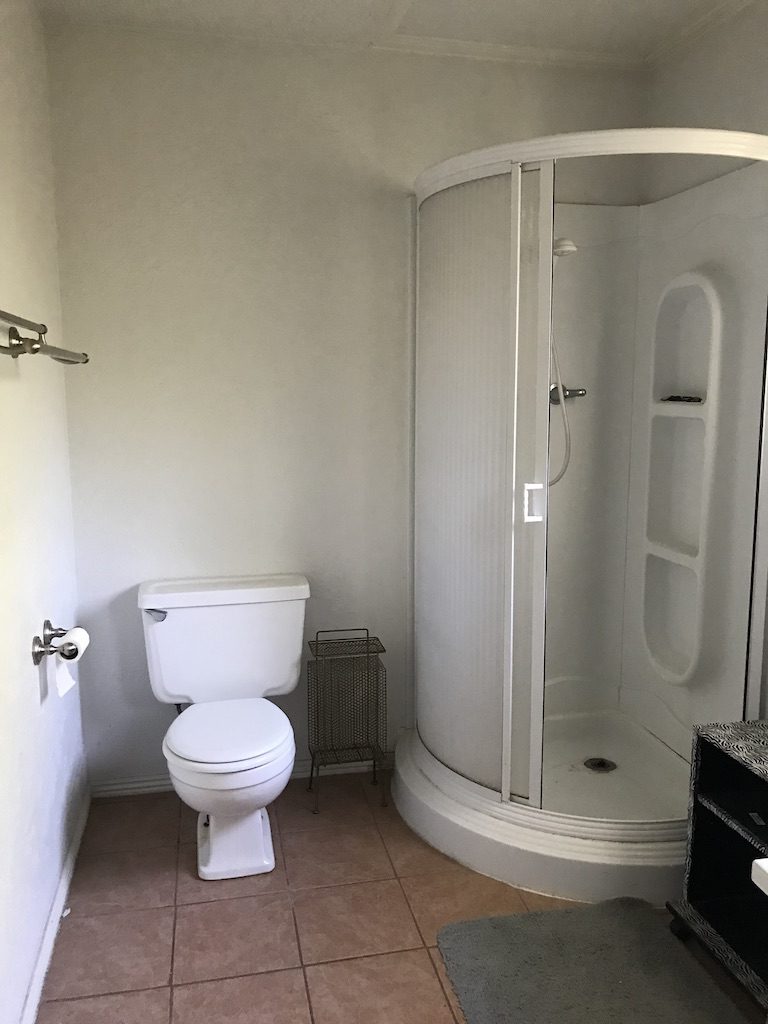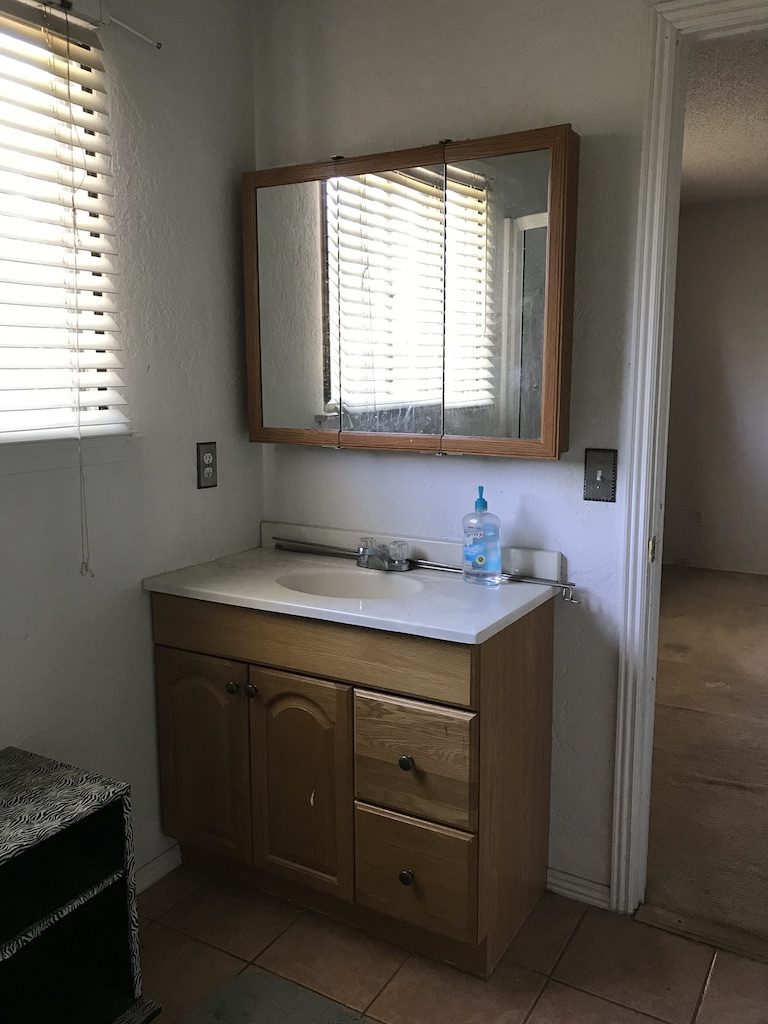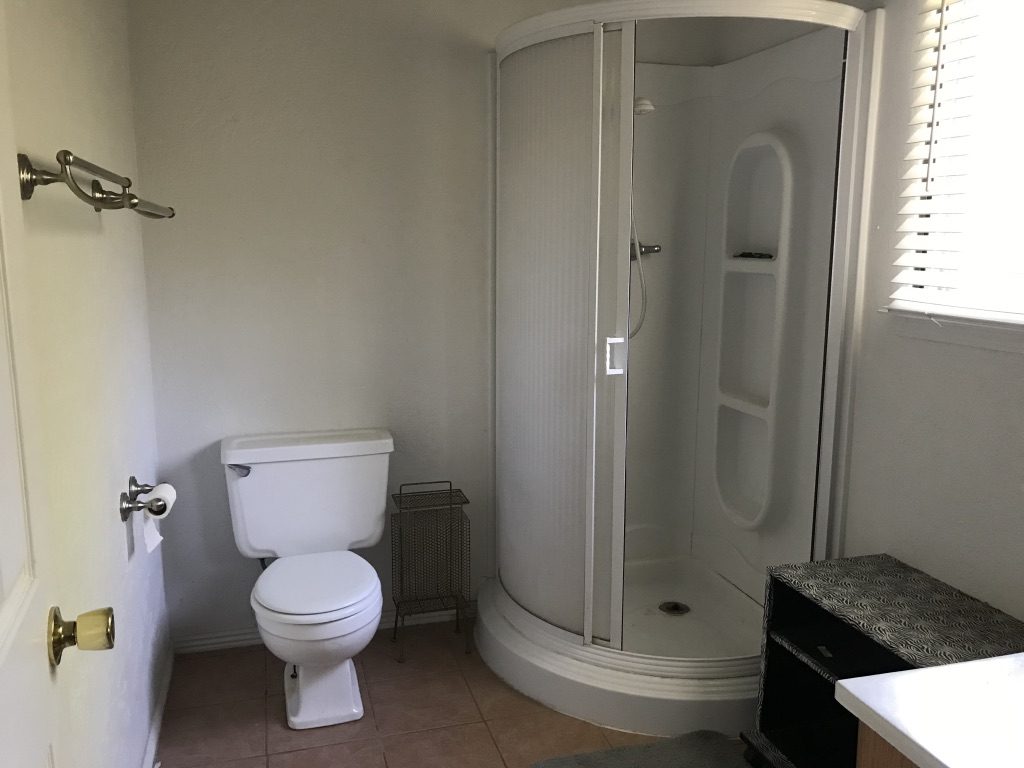 When we first bought the house, this room appeared to have been one of the only rooms in the house that had undergone some sort of an upgrade. Even with that said, the bathroom was in terrible condition. I also hated that the toilet was the very first thing you saw from the bedroom. The room needed a new layout to not only look better, but to function better as well…
After gutting the bathroom, we discovered the shower had a water leak and had been leaking for some time… just like every other room in this house with any sort of plumbing…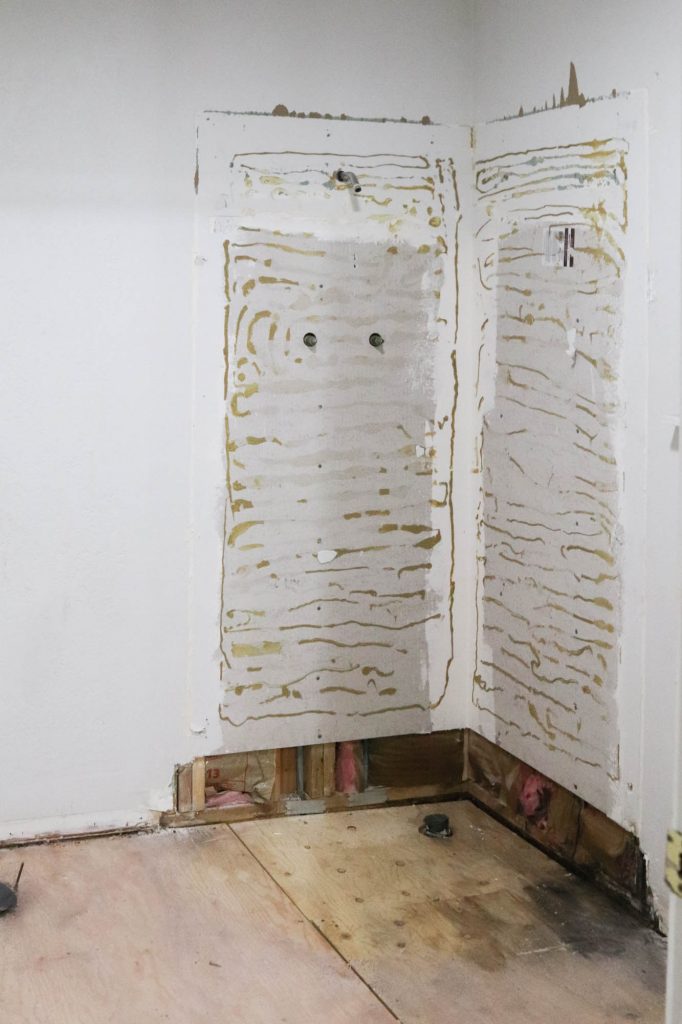 Since we moved in, this has been our view of the master bathroom…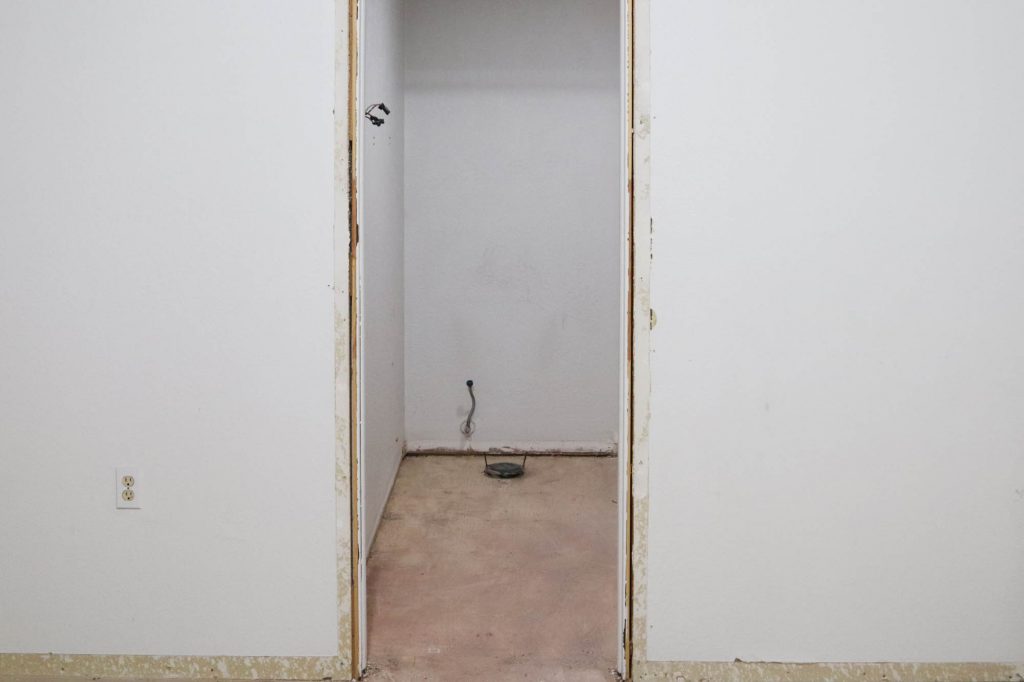 Once we finished gutting the bathroom, we let it be, knowing we'd be circling back to the project as soon as a few other things were finished. That's the joy of living in a fixer upper, right? But now, after a year of staring at this blank space, it's time to start bringing it back to life!
Changing The Existing Layout:
I'll be honest and say this bathroom has been a little bit of a design challenge for me. The original floor plan we wanted for the space wouldn't fit with the overall dimensions we have to work with, so I spent a few weeks dwelling over the next best option. After exhausting all other options, we have our new floor plan, and while it's not what we initially envisioned, all the design elements are coming together beautifully and we're excited to see it finished.
Here's how the new bathroom layout will look…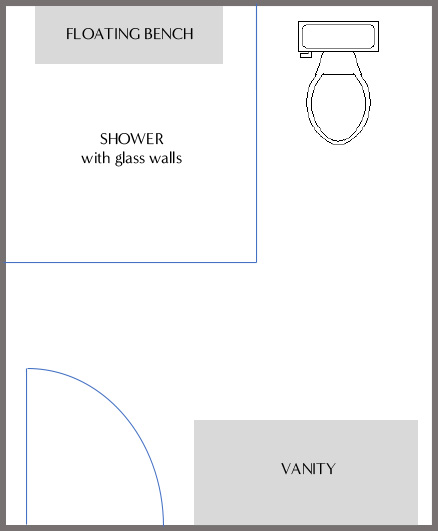 And here's what it started as…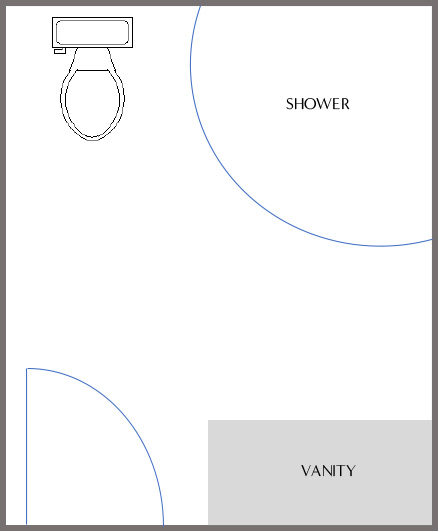 Mind you neither of those drawings is to scale, but it gives a good overall view of how the room has changed. I realize we only switched the shower and toilet around, but just doing that has created such a better flow for the bathroom, while still allowing for a larger shower, and a change in focal point as we now see the shower first, instead of the toilet. The vanity stayed in the same location, and as badly as I wanted to move it, this really was the best place for the overall layout of the bathroom. Trust me when I say, we taped off every possible floor plan option.
Master Bathroom Design Plan:
Because we have such a small room to work with, I really wanted to keep the design as bright and light as possible, while also keeping it true to the rest of the house design, and staying with our traditional style with a little bit of modern touches mixed in there as well. I love mixing the metal finishes to create a more inviting and visually appealing space, and with the glass shower door and walls, my hope is that the room will feel much bigger than it actually is.
Here's what we're planning…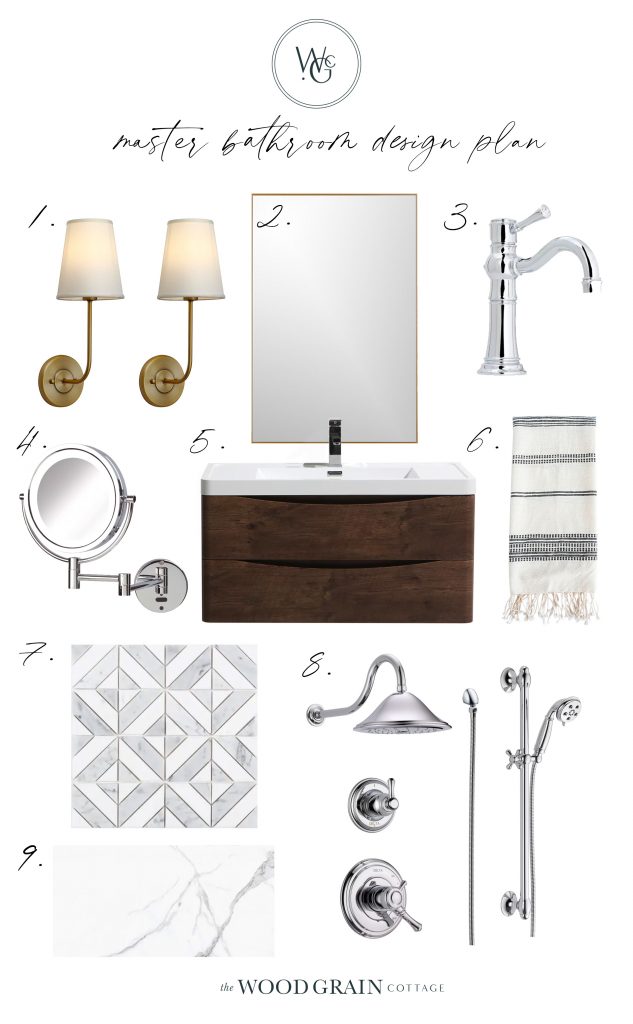 Below are all the source details we'll be using in the space:
Of course, there will be so many other purchases we'll be making for the bathroom as we fully move into the space, but these are our foundational pieces that will really set the stage. I'm also excited about the crown moulding and wall moulding we'll be adding to the room, and the glass shower walls that will make this room feel bigger than it actually is.
Items have been arriving every day, and I'm loving how it's all starting to come together. Here's a little peek…
Work is already underway and our contractor is making great progress! As soon as there's a good update, I'll be sharing all the details. Can't wait!