If ever there was a true fixer upper of a house that needed TLC, remodeling and updating, it'd be this one. But even with all the popcorn ceilings, stained and utterly gross carpet, water leaks, and outdated heating and A/C, we knew this house had so much potential to be an incredible home. It would need time, money and lots of hard work, but the outcome would be entirely worth it. And I haven't ever been afraid of a house challenge, so… bring it on!
I'm so happy to introduce you to The Willow House! The backyard has a beautiful and huge Willow tree, so we've fondly named the house after it. Easily the worst home on the block, we are so looking forwarding to bringing this tri-level house straight out of the 80's! Here's the house the day we closed and became proud homeowners!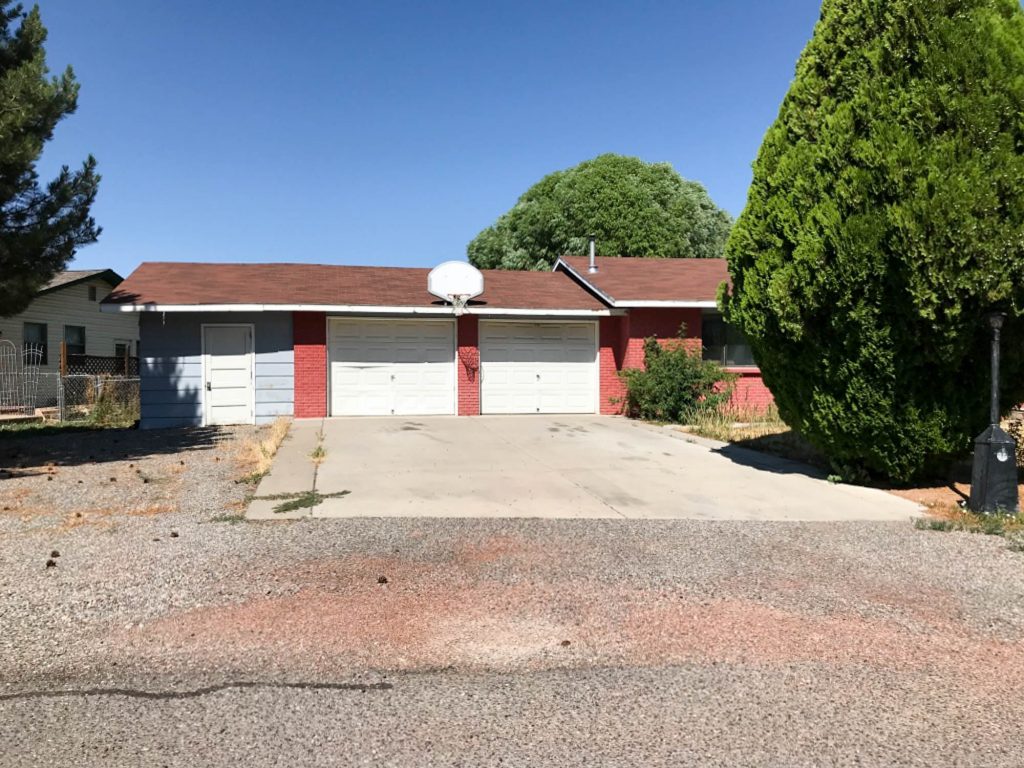 We have our work cut out for us, and we've already done a few things (hint: new roof & paint!) to beat the cold this winter. The back yard is just as bad, and other than hauling off some junk, it's going to look like this until next spring.
To say this house was seriously neglected would be a massive understatement. If you can't tell from the exterior, then take a look inside. Here's the main floor living room…
The entry:
The dining room/ kitchen: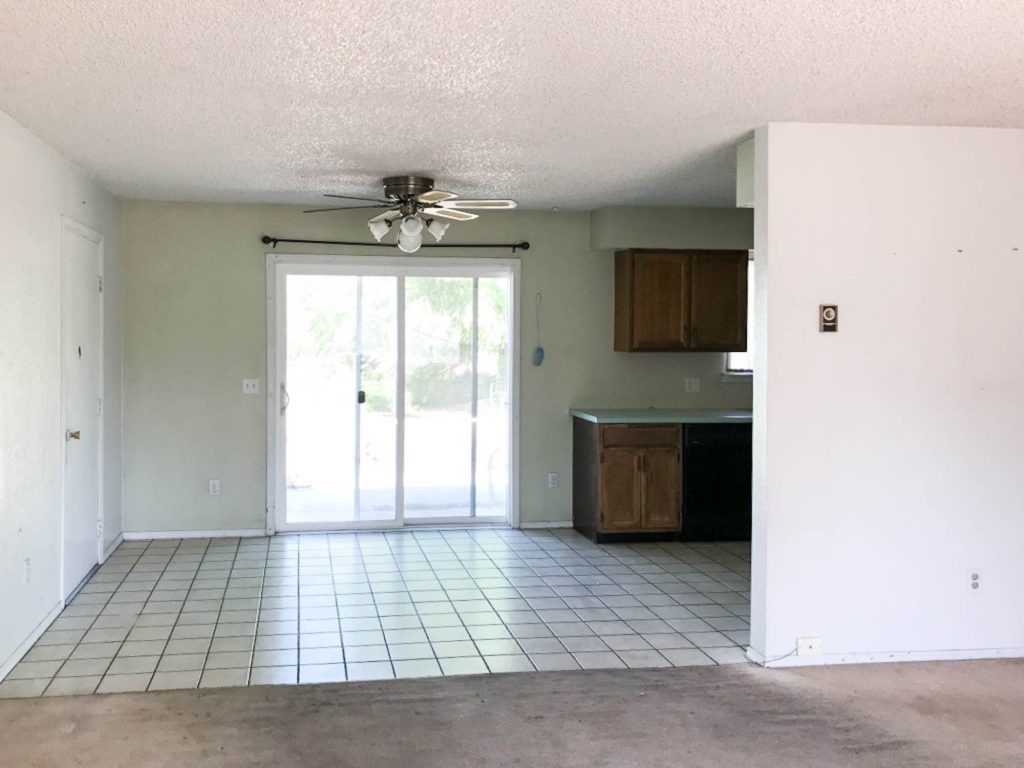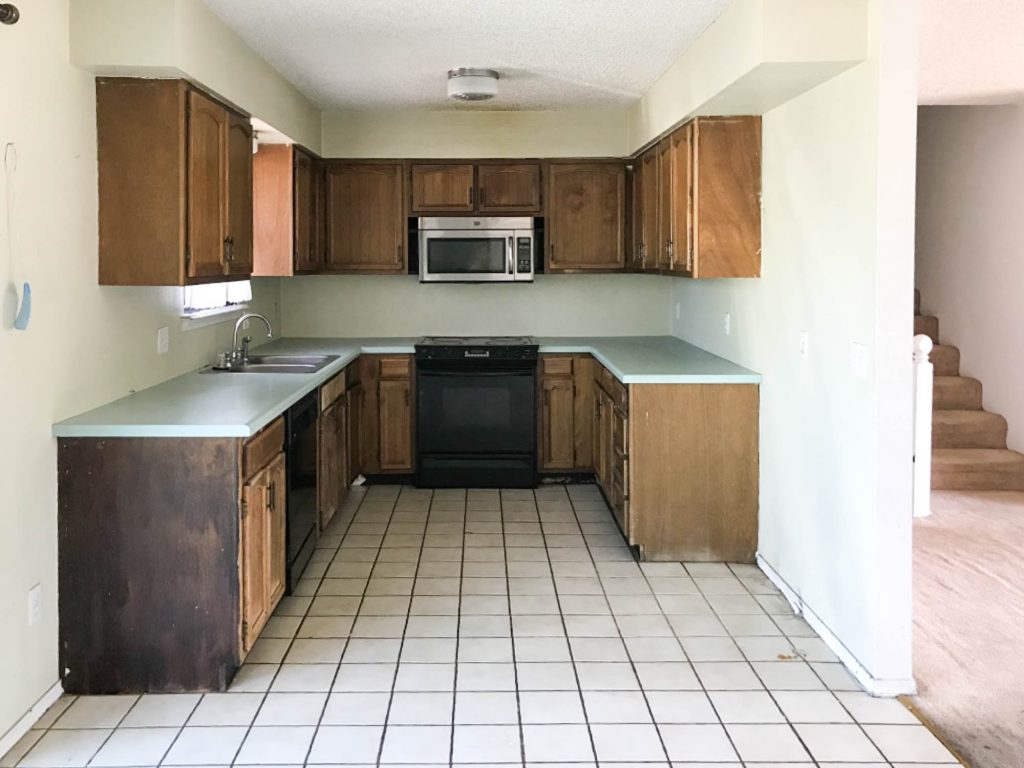 Around the corner of the kitchen, you can either go upstairs, or down…
Let's go upstairs first…
Upstairs, there are three bedrooms and two bathrooms. The first door on the left, is the hall bathroom. It's about as tiny and awkward as the pictures make it seem…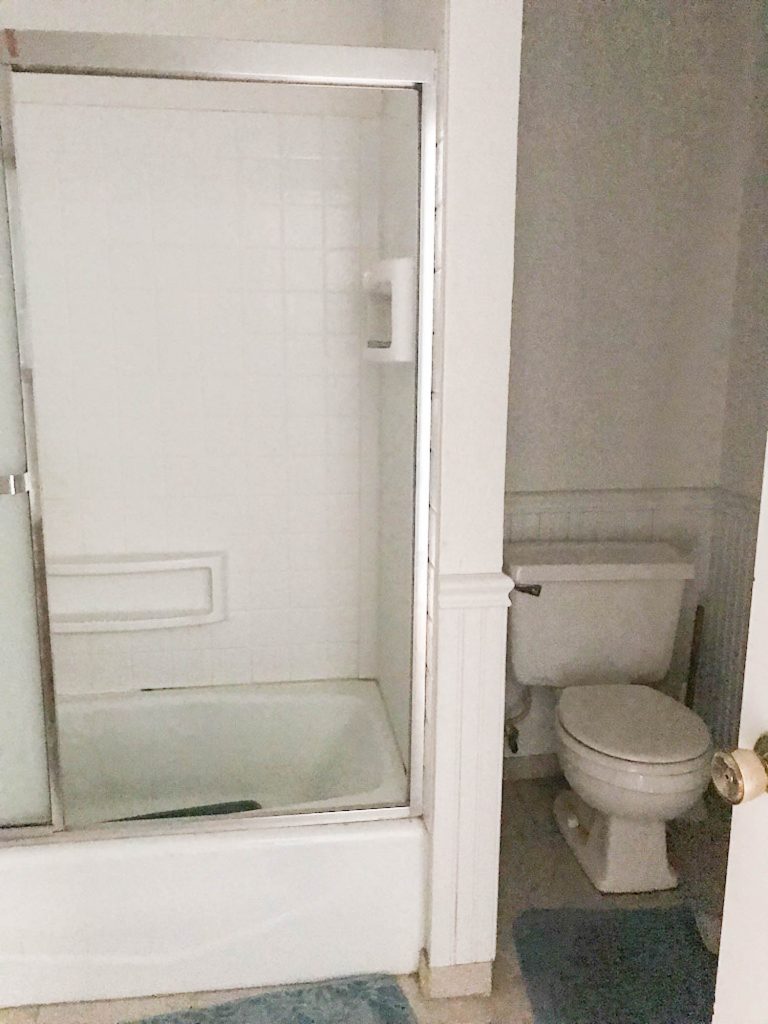 Next, we have the first bedroom…
Then the second bedroom…
And finally, the master bedroom…
Complete with a great view of the master bathroom…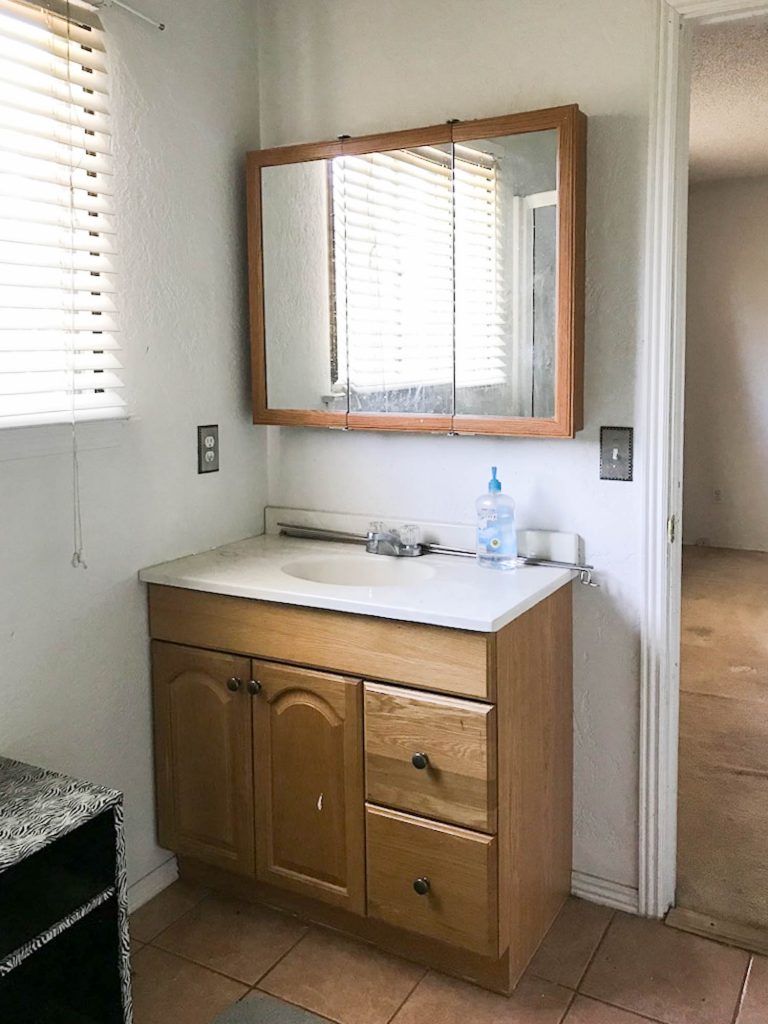 Downstairs, on the lower level, we have another living room with a fireplace…
There's a half bathroom down there too, with it's own weird entryway and crawl space access door…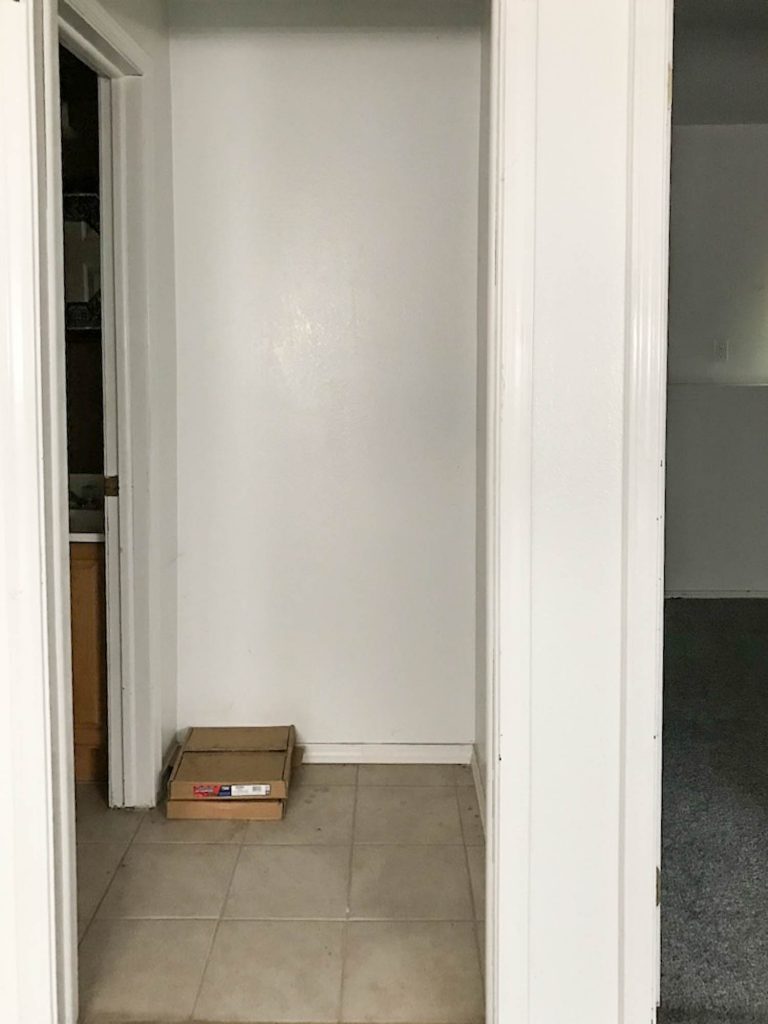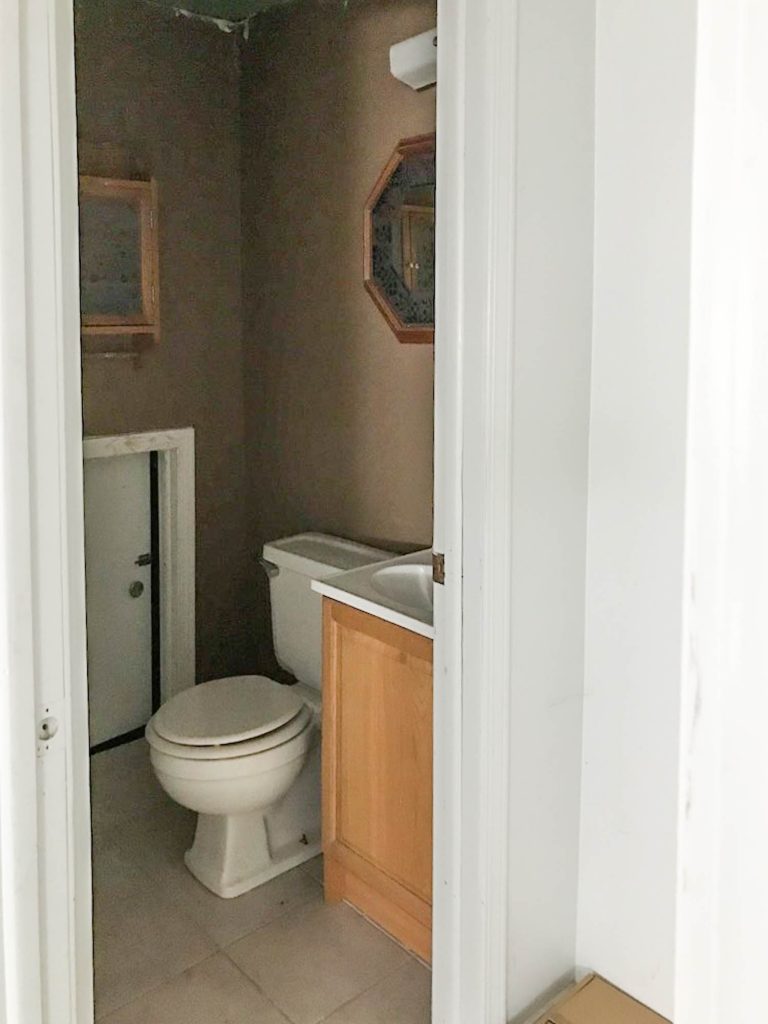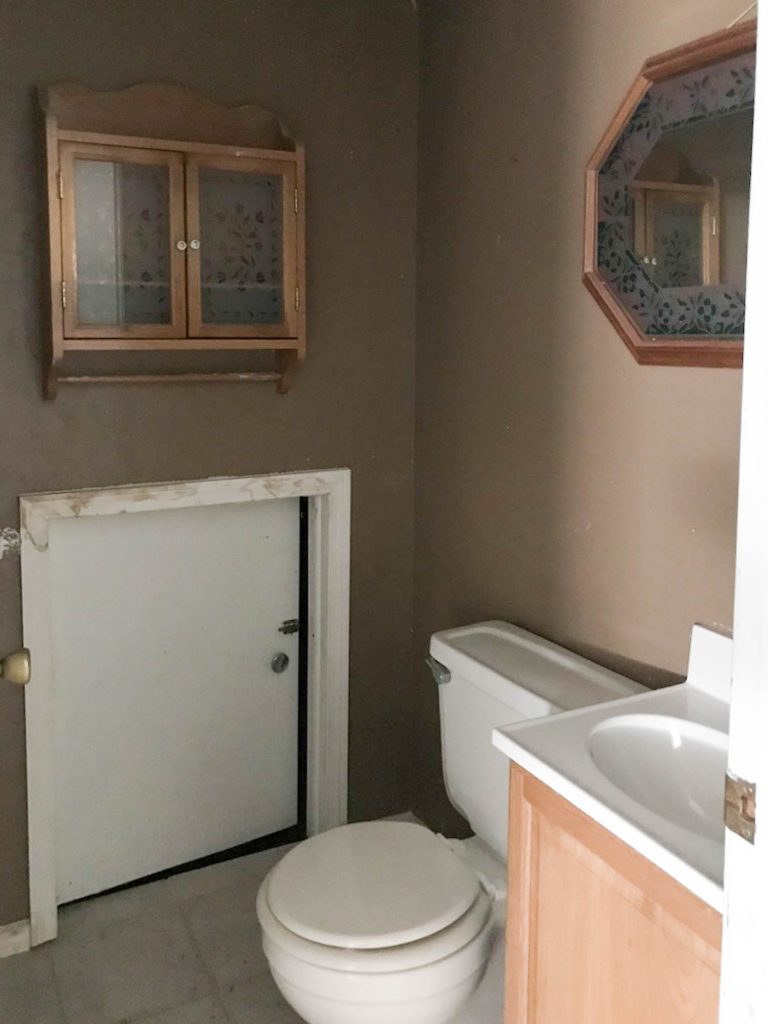 Right next to it, is the tiny fourth bedroom, with the only large closet in the entire house…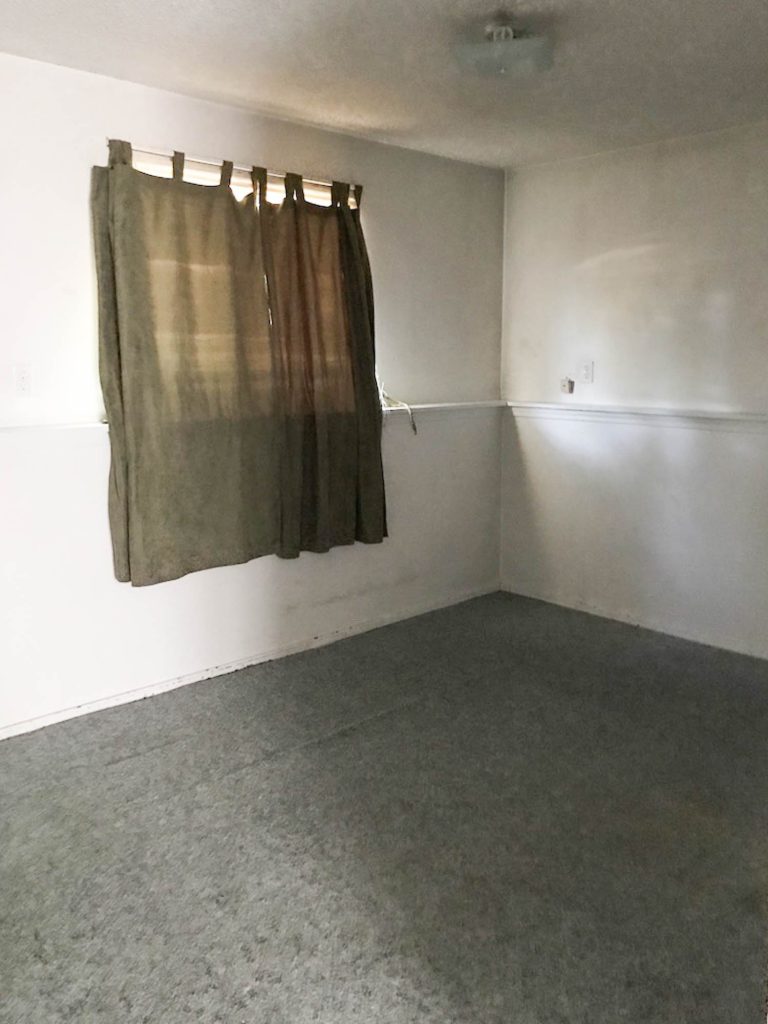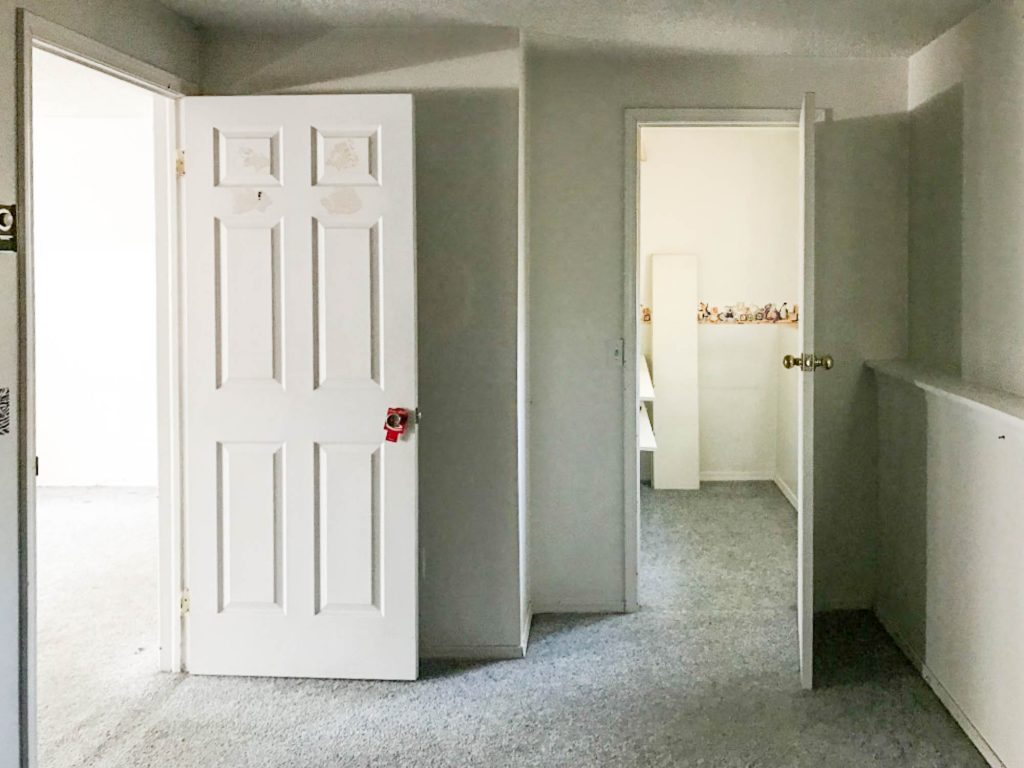 Other than the garage and attached storage room, that completes the house. There are so many things we're changing. All the bathrooms are getting a completely new floor plan, and you also may have noticed there isn't a laundry room anywhere in the house. It's currently in the garage, taking up room and blocking any chance of ever parking in one of the bays. Since that really doesn't work, we're converting the tiny fourth bedroom downstairs into a nice sized laundry room, complete with lots of storage, which this house massively lacks.
We've already completed so many things (I'm looking at you, new HVAC, electrical, plumbing and roof), but there's so much more to do. Our plan is to move in as soon as we have the kitchen, hall bathroom, laundry room, and flooring installed. It's all incredibly exciting… and in between our moments of demo'ing the house, I've been working on several room designs so we can move forward with putting the house back together.
Needless to say, there are a bunch of new posts coming your way soon, documenting everything we've done so far! Spoiler alert… the house definitely doesn't look like this anymore! And we're absolutely not complaining!