It's officially pumpkin season, and I'm not sad about that! Whether they're on the shelves in the dining room, as the main centerpiece on the table, or stacked up on the front porch, I'm making plenty of room for them this year. I mean, I planted a bunch of them in my garden, so ready or not, pumpkins it is!
And while fresh pumpkins are the real deal, beyond stunning and the perfect way to jazz up your home for fall, they're not the only pumpkin out there! Faux pumpkins come in many different shapes and styles, and several of them look just as fabulous as the real deal… but some of them… weeellll, they're not only fake, they're just not the best to look at. Nothing a little paint can't fix though…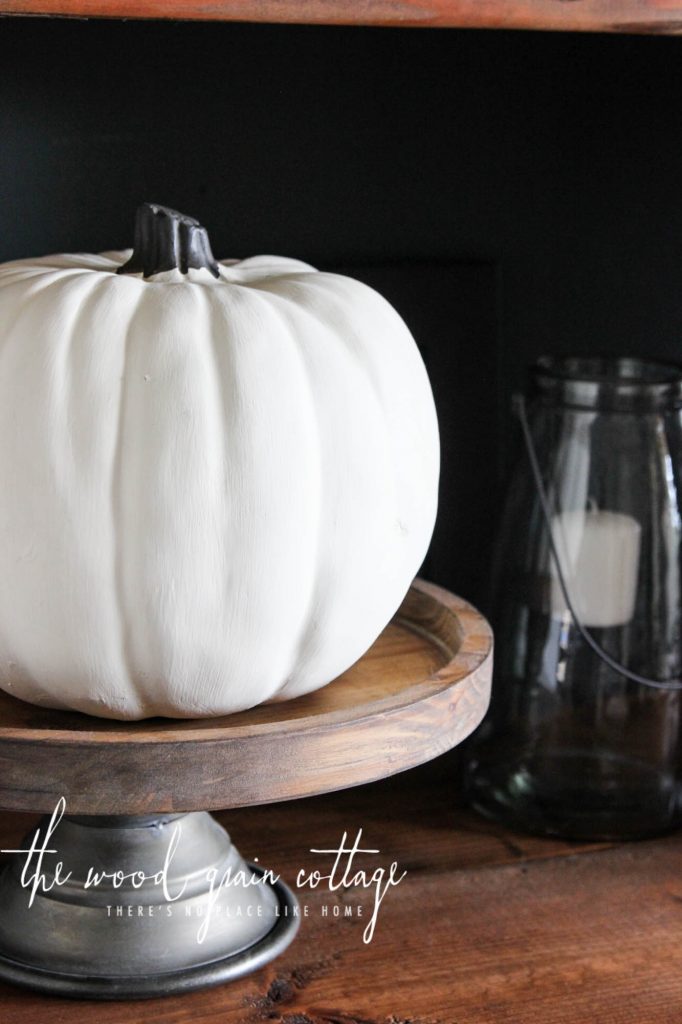 Here's what you'll need:
Please note: Some of the links in this post are affiliate links, which allows us to make a small commission from your purchase, but your purchase price stays the same. Thank you for helping support our blog! We greatly appreciate it!
Sources:
I've had a group of pumpkins stashed away in my fall tote that I've put off using… they weren't the best to look at. I knew all they needed was some paint, but I just hadn't made a priority to do it… until this year. It was time for a makeover!
Here's what I started with… they were just a little too fake looking… and really orange…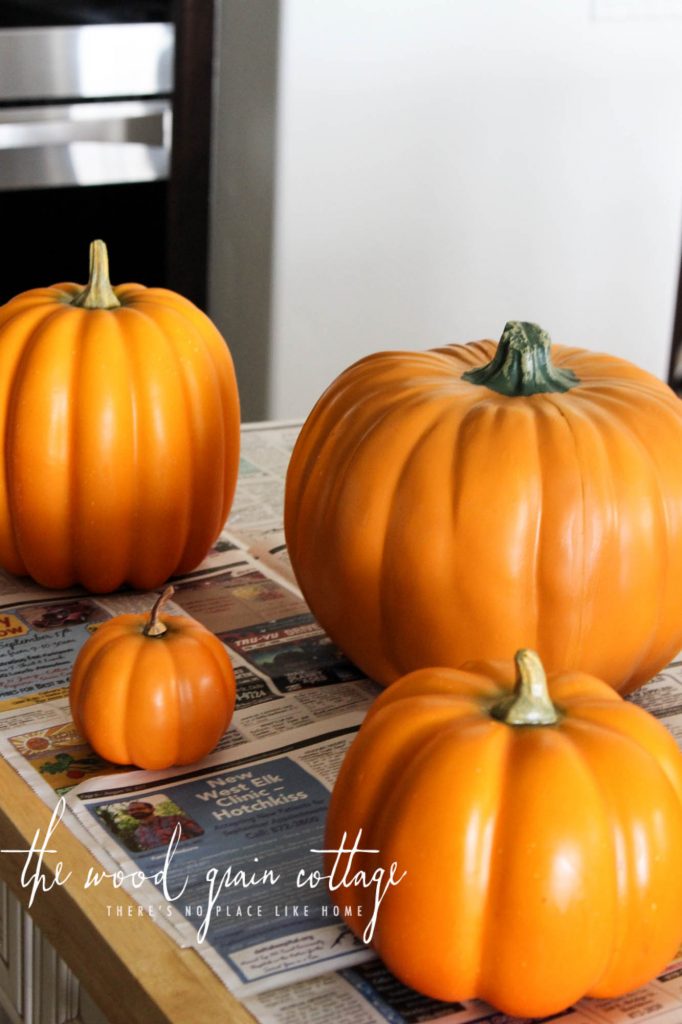 I spread them out on newspaper and got to work adding a few coats of paint…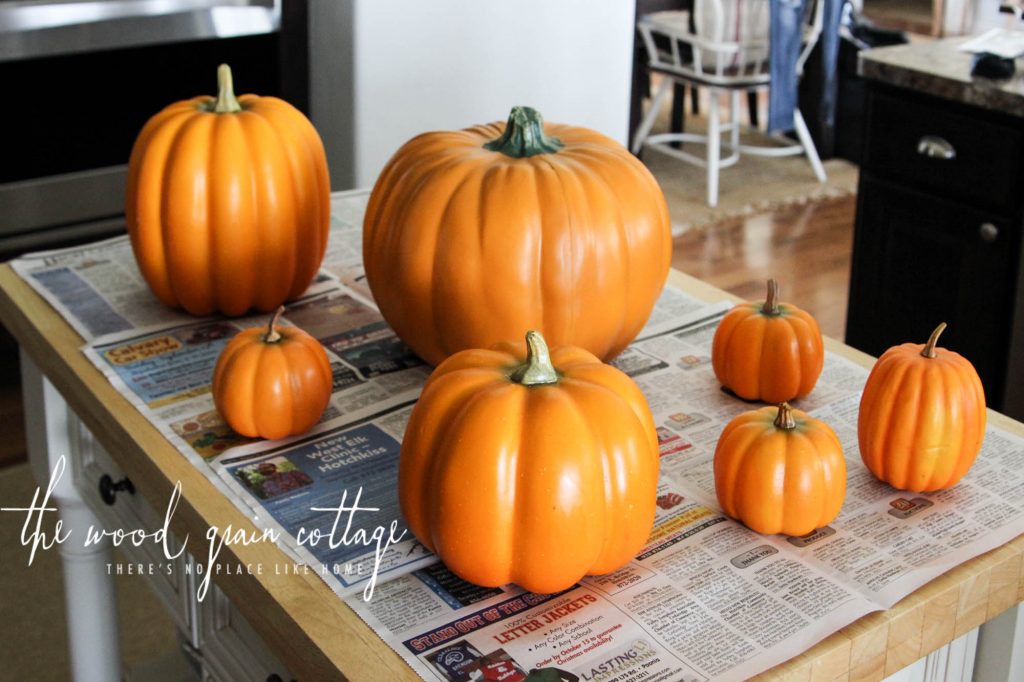 I used Maison Blanche's chalk paint in Vanille, which is the perfect creamy white…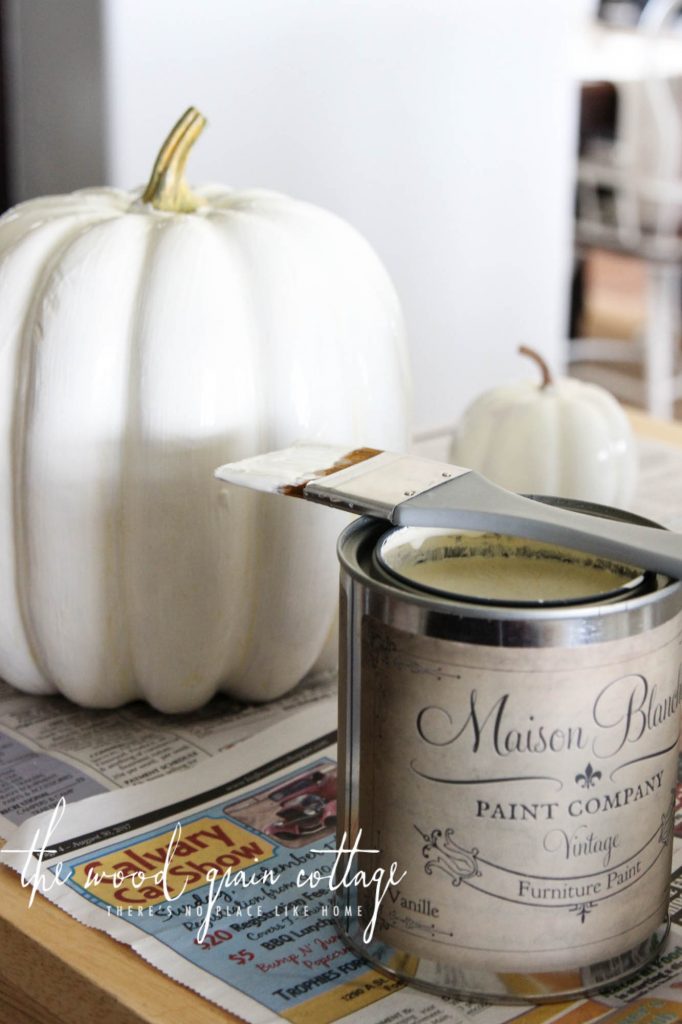 The only problem, was that after I let those first two coats dry, several of the pumpkins were still looking a little too orange…
The original orange color was bleeding right through the paint. There was no way that was going to work, so I applied Miss Mustard Seed's Tough Coat Sealer…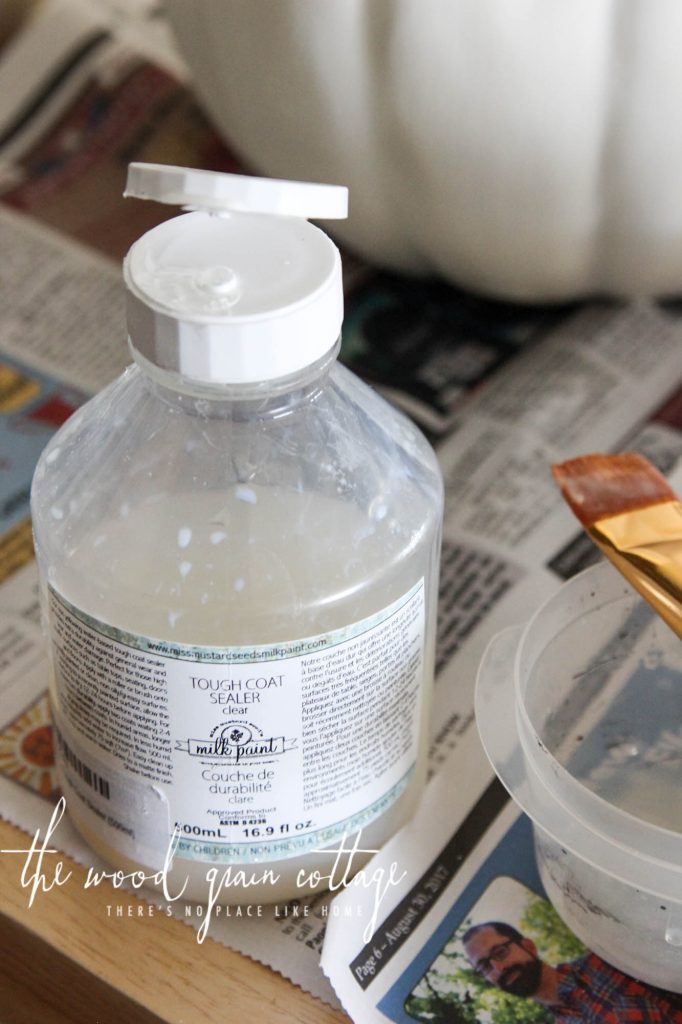 It's made to seal any surface that wants to bleed through. I've used it on a few different pieces of furniture with success, so I had high hopes it would work on the pumpkins as well. I simply brushed on a thick coat of the sealer over the chalk painted pumpkins and waited for it to dry…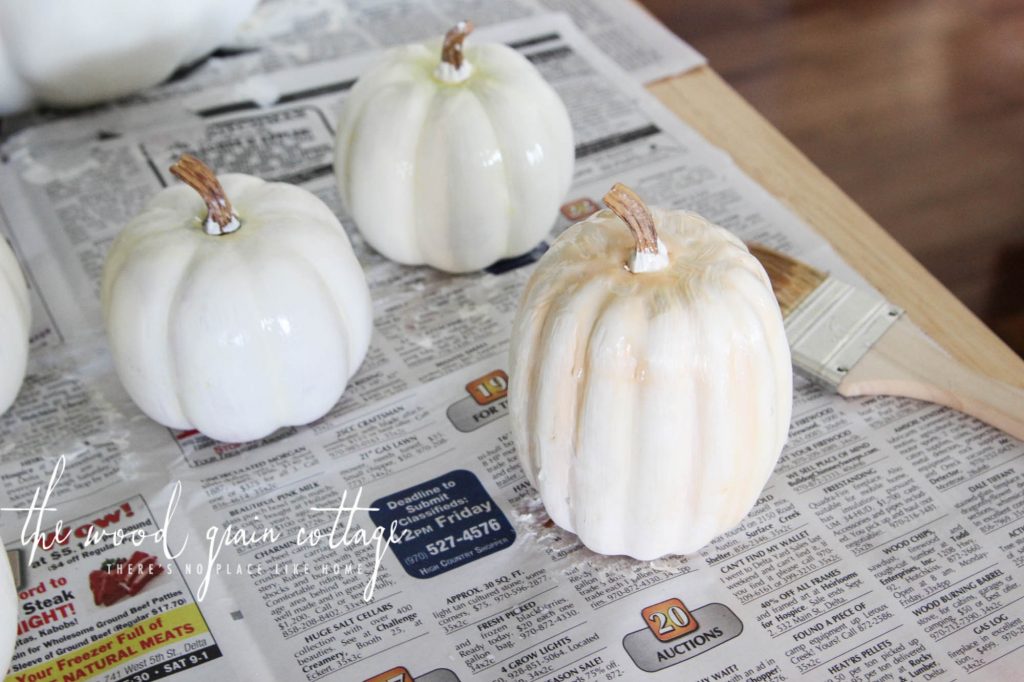 (Don't worry, I fixed those drips on the pumpkin after I took the picture. 🙂 )
After the sealer dried, I applied another coat of chalk paint…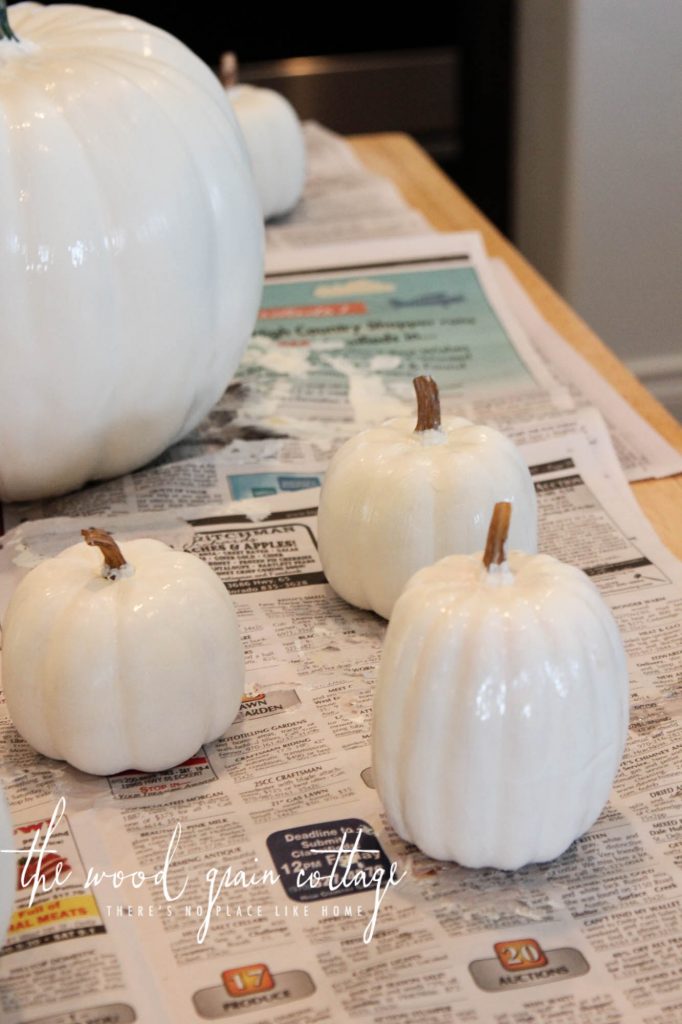 … And the paint dried pretty as ever. The sealer worked like a charm! (Cue the hand clap!)
I wanted to paint the bottoms of the pumpkins as well, so I used a few glasses to hold the pumpkins upside down…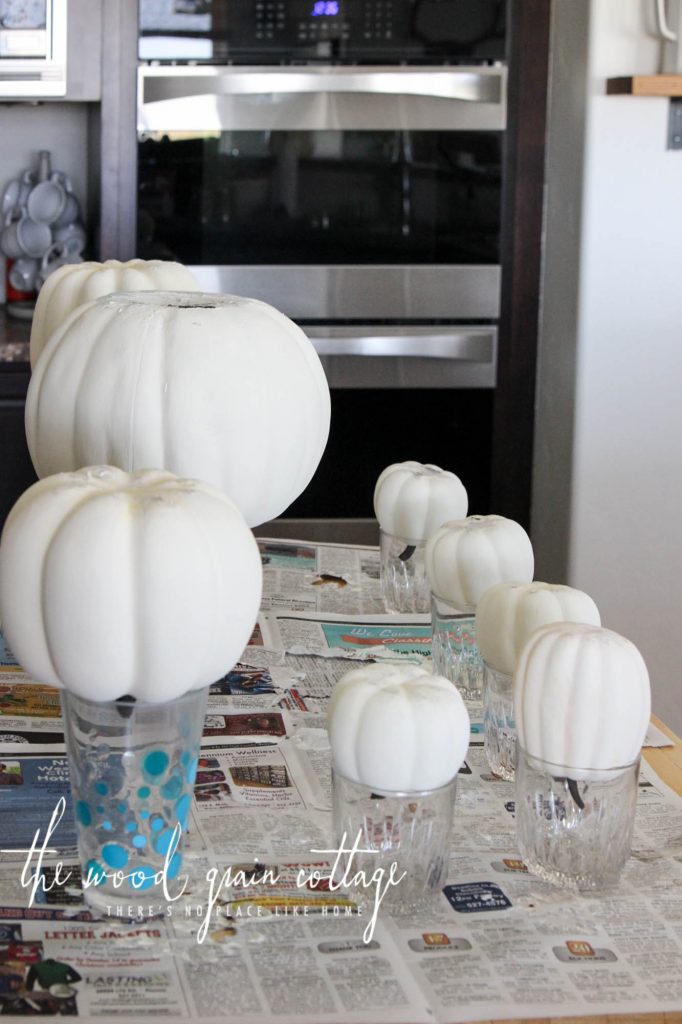 Once the Vanille paint was dry, I started painting the stems of the pumpkins…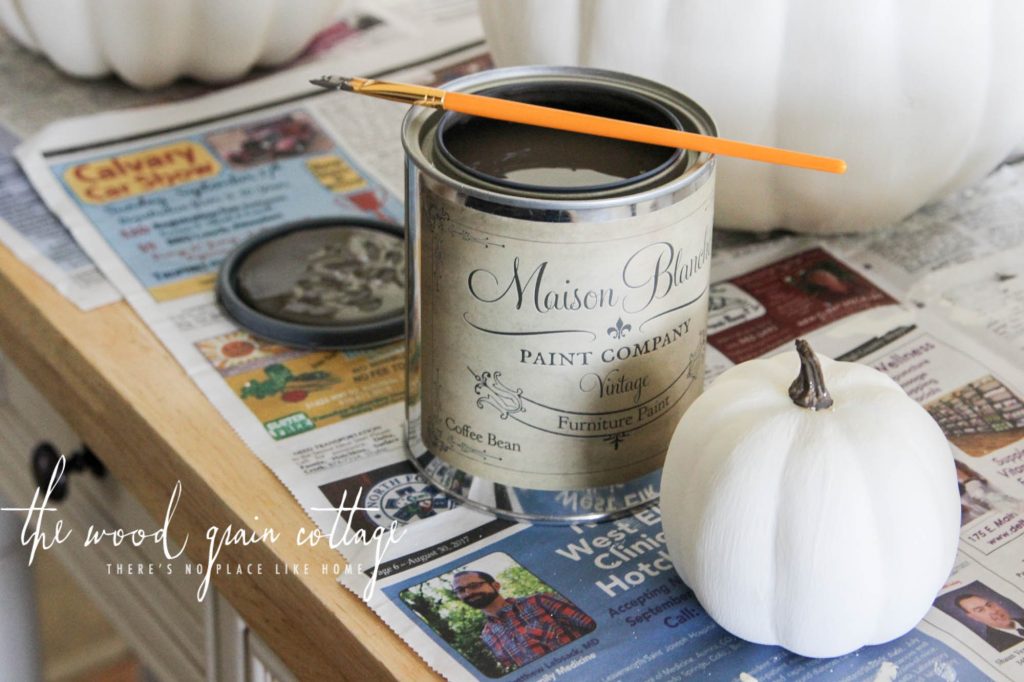 For that, I used Coffee Bean, which is a nice rich, dark brown…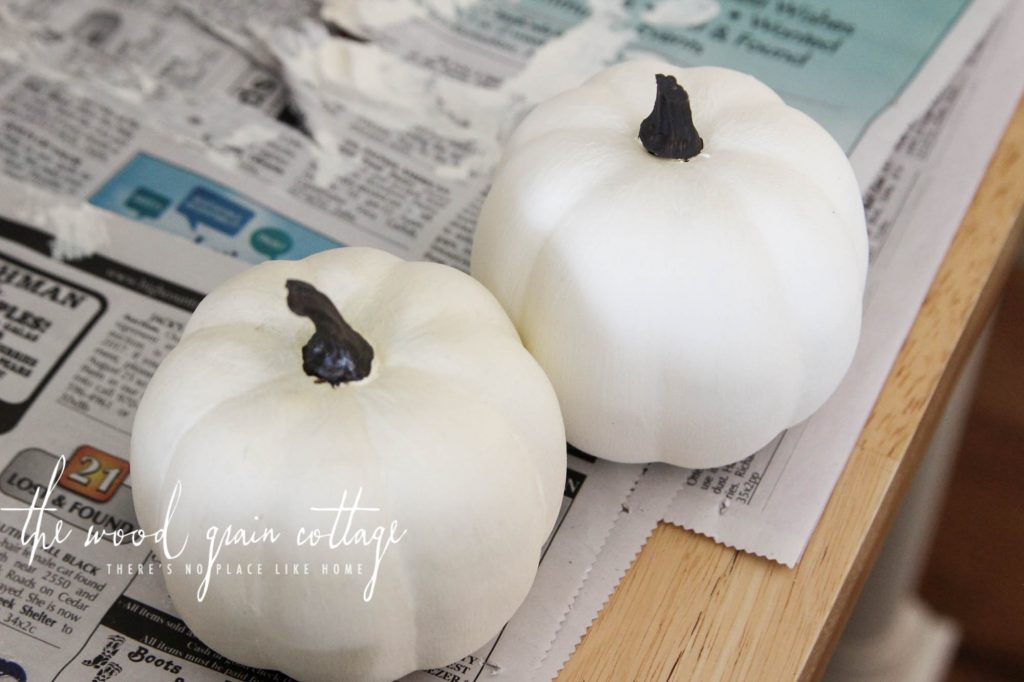 Once the stems were dry, I started waxing the pumpkins. I wanted the pumpkins to have a little bit of texture to them, so I opted to use dark wax, specifically Espresso and Vanilla Latte, which are new to the Maison Blanche Paint family…
To start, I rubbed each pumpkin down with Vanilla Latte, and then I did a combination of the two. Here's what my rag looked like with a good mix of the Espresso and Vanilla Latte…
The combination of the two created a perfect weathered look on the pumpkins, and gave them just the right amount of "dirt". The pumpkins originally had a few dings, dents and scratches in their surface, and the wax only helped to heighten the look of the appearance.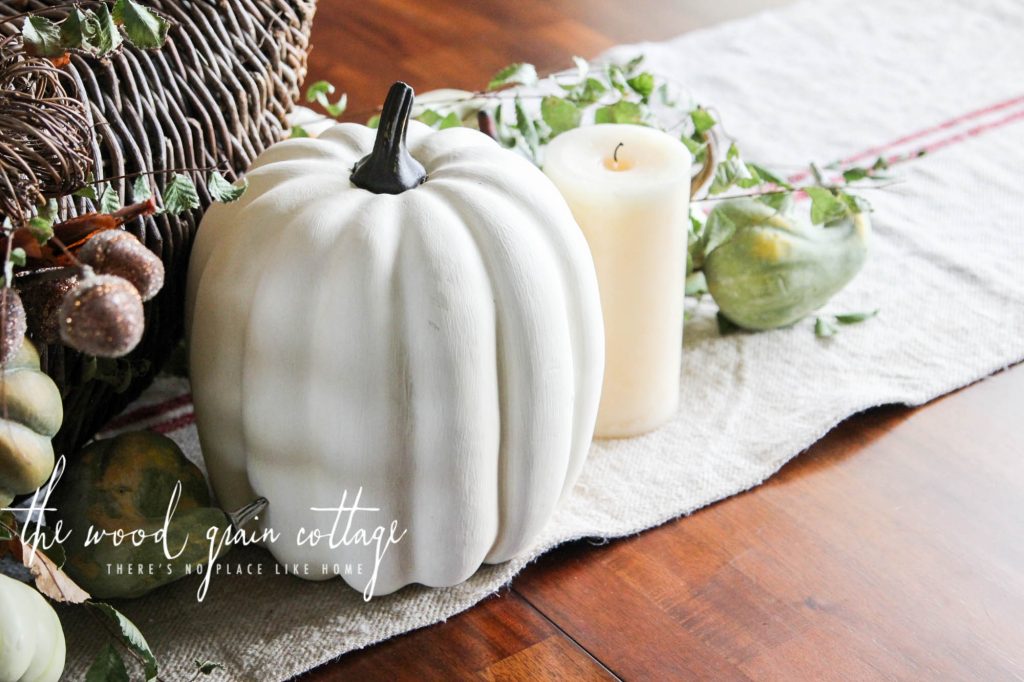 This was such an easy upgrade. The pumpkins look so much better, and the Vanille paint is the perfect creamy white to mimic those real white pumpkins you see…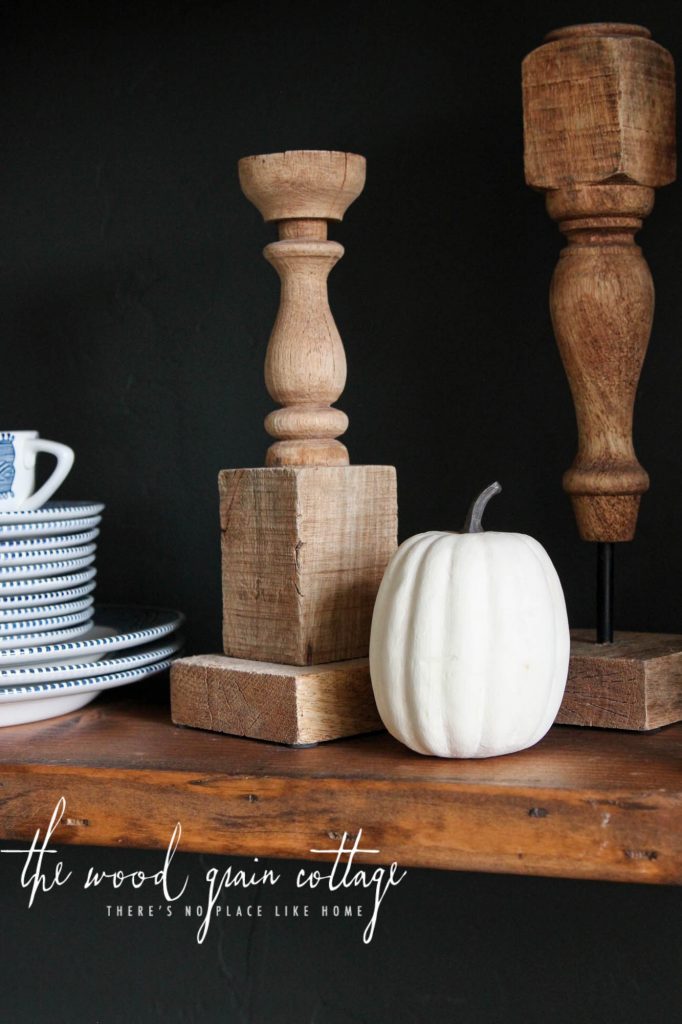 Once again, this is one of those projects I should have done a while ago… the results are totally worth it and I'll be using these pumpkins for years to come!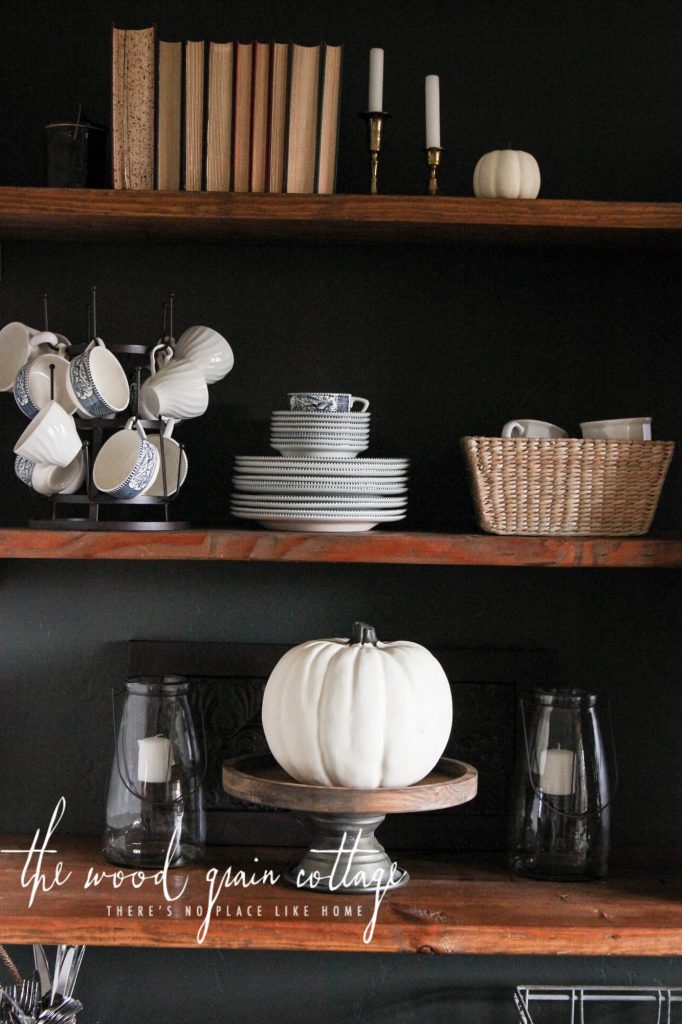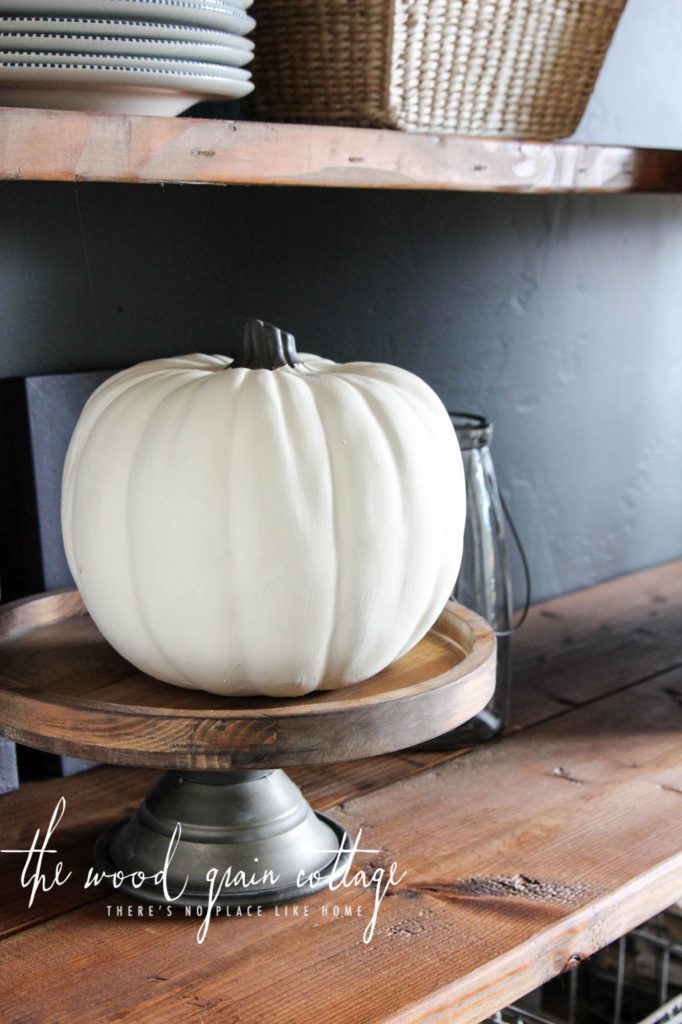 Plus, I can't help but love the contrast of them against the moody shelves in the dining room…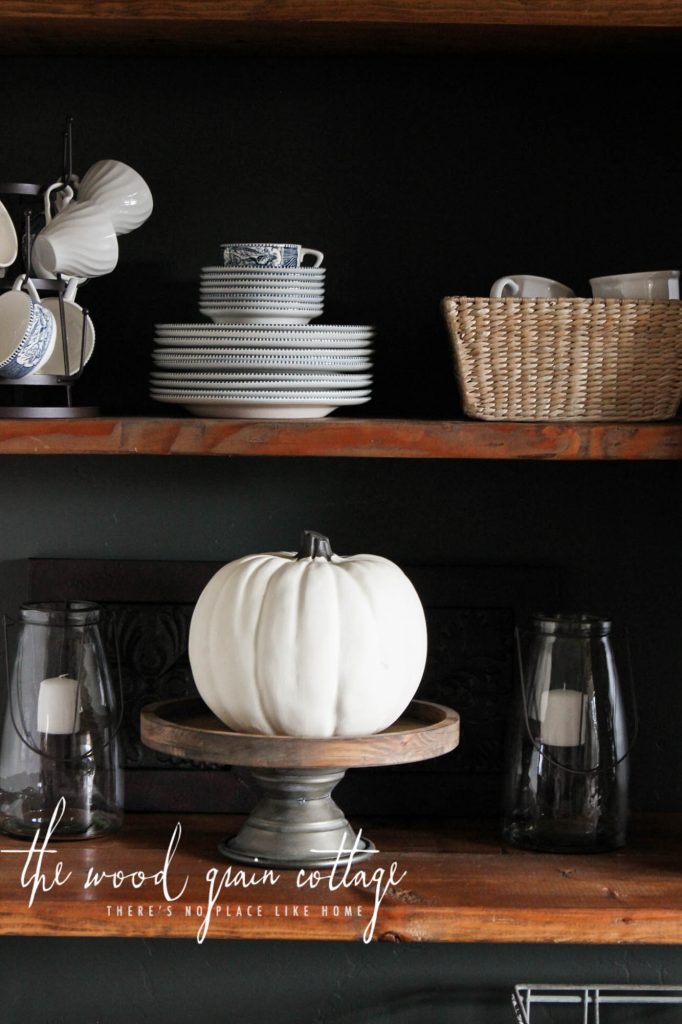 So, just in case you have any dated pumpkins stashed away in a tote or closet, pull those little beauties out and give them a quick paint job! You'll be happy you did! 🙂