Oh sweet summer time. I've been anxiously awaiting it. I love the longer days, the warm nights, and watching our crops grow.
This year, I am so happy to be sharing our summer home tour with a few other ladies who all love summer just as much as I do. I can't wait to tour their homes and see how they've decorated. It's always great to gather new inspiration and ideas.
Summer can often be hard to decorate for, but this year, I took the approach of clean, crisp and fresh greens. Such a beautiful, classic and home-y combination.
Let's start the tour, shall we?
I kept our kitchen similar to the other seasons, just punches of fresh green sprigs, which come from a few of the trees around our property…
And I still loved our kitchen shelf, so I just swapped out the spring stems, for the summer berry version. So simple…
I also love slightly switching up the shelving unit in our kitchen. It's the perfect place for extra dishes and serving pieces, so I am really loving the look and function…
Pretty dishes make me happy. 🙂
Our breakfast nook is also "subtle summer". The fresh boxwood wreath is such a welcome sight…
And I just loved the way these pecans looked with the white dishes, so pretty!
I can honestly say, this is one of my very favorite rooms in the house…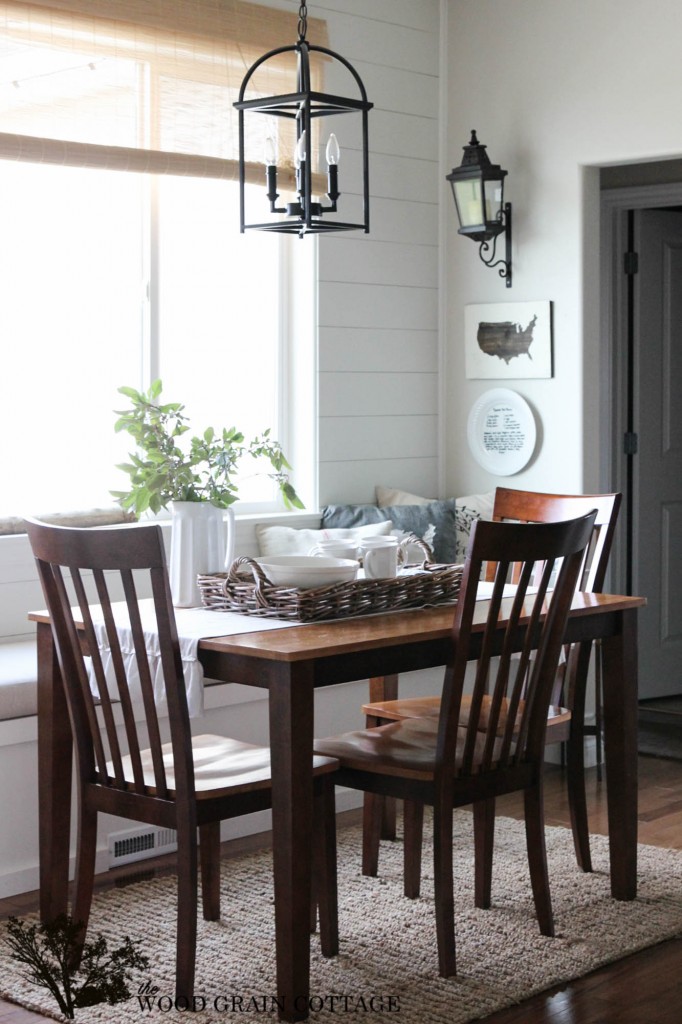 It's light, bright, and happy! 🙂
And my love for neutrals? Well, it runs deep…
And here's a peek at some of the cutting boards we'll be selling online…
Our living room also under went a change. Can you spot it?
Yes, I painted our doors black! I'm still getting used to it. It's such a huge change from the light and bright white!
And in case you're wondering, this corner is still a favorite…
Now for the dining room…
I really went through the shelving and took down a lot of things. I'm thoroughly enjoying the extra space…
And the lush greenery!
So fresh and pretty!
Here's a peek at our entry too…
It's getting ready to undergo several changes, but I had to include some fresh greenery. 🙂
Now, don't forget to check out the other summer home tours. I love seeing them!
Life on Virginia Street / The Wood Grain Cottage / Place of My Taste / The Migonis Home / The Happy Housie / House by Hoff / Just a Girl and Her Blog /
Happy summer decorating! 🙂