You may be surprised to know, that even with all of the table setting and entertaining ideas I've shared over the years, I've never really had an "official" dinnerware set to use for everyday meals. I've collected a lot of dishes, mainly from thrift stores and estate sales, but they've never been in a complete set, or in perfect condition.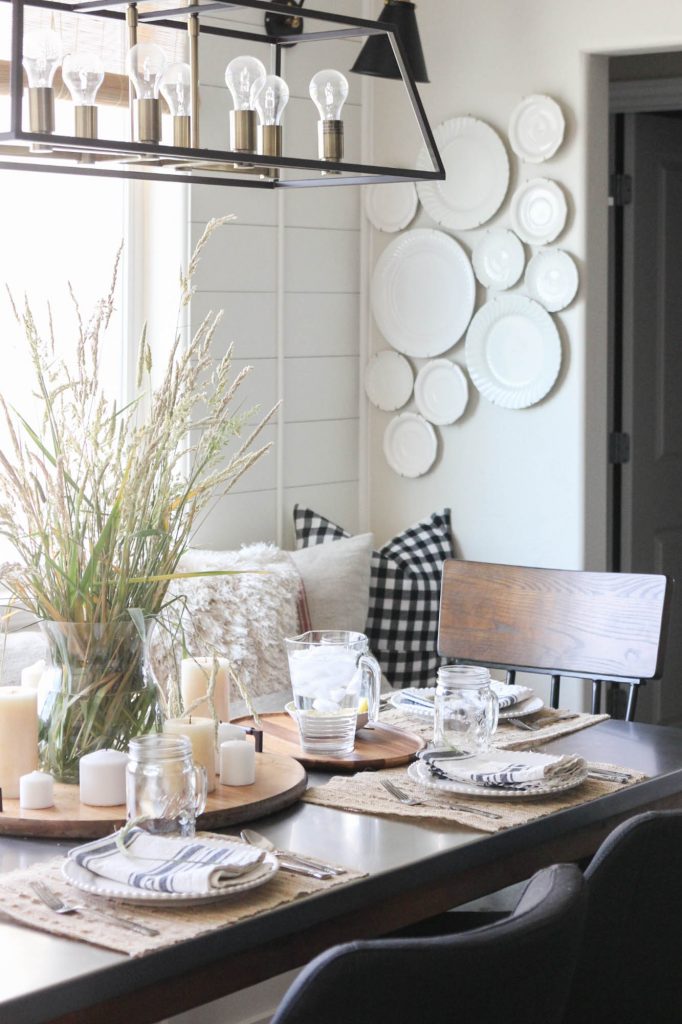 Affiliate links are provided below. Full disclosure here.
Several years ago, I bought a really pretty set, that I've showcased in so many table decor ideas, but there's always been a few things about them that I haven't loved. Todd and I have been using them exclusively since we got married, but the little things I'd noticed about them before have started to become an issue. Mainly, the fact that they become burning hot any time we use them in the microwave. We have to use an oven mitten, or a tea towel so we don't burn our hands, or the table. On top of that, they've also chipped in a few areas, split in the middle because of heat (!!!) and they show utensil marks.
Needless to say, we're on the search for new dinnerware. I've found a few different options, but I also have some requirements.
I'd really like something we can dress up or down. Rather than having a specific "entertaining" dinnerware set, I'd like something we can use every day, be it a holiday or not.
Chip resistant! Another big thing, because there's nothing worse than when you're placing dishes in the dishwasher to have the edge chip off. It's so frustrating!
Microwave safe… this goes without saying. We'd both love to grab plates out of the microwave again.
White dinnerware. Food just looks better on white dishes, and also allows me to add in other colorful items for whatever season I'm setting the table for.
Classic design. I really want something that can age well and remain classic.
Low Bowl. We love salads, pastas, stews and one pot meals like risotto. Those are all situations where we'd really like to have a low bowl. If you aren't familiar with the idea, it's basically a larger, flatter cereal bowl.
After browsing around, here are my favorites!
Aspen Dinnerware: It's so classic and I love that I can add to it as we need more place settings or serving pieces.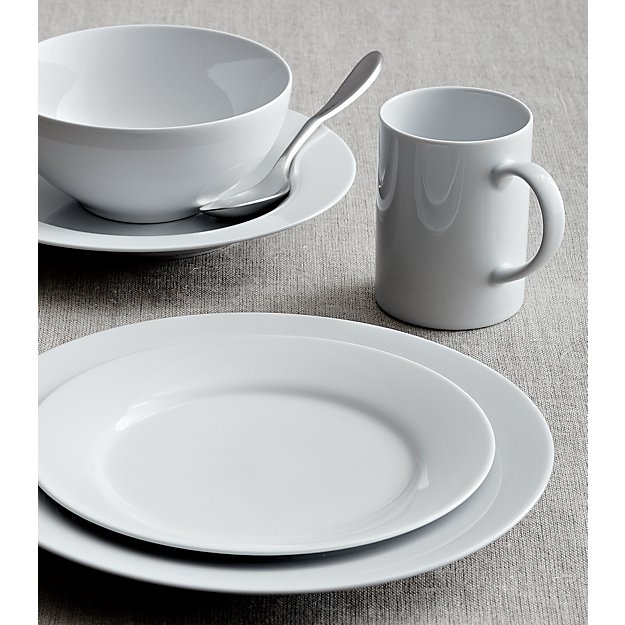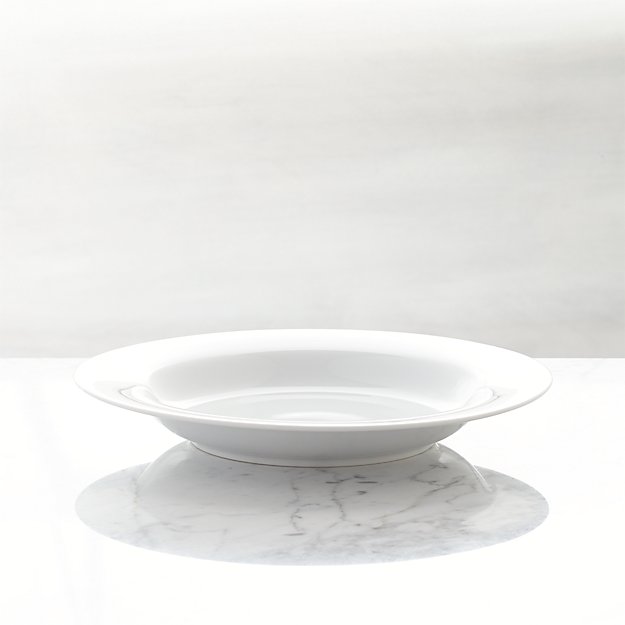 2. Cafeware II Dinnerware: It's a fresh take on traditional dinnerware. Plus, the reviews are terrific!
3. Pantry Dinnerware: One of my favorite designs, with the rimmed edge detail.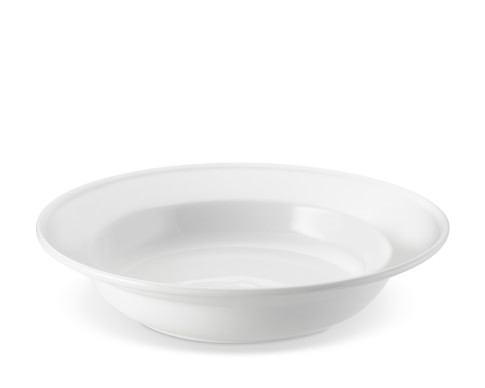 4. Au Naturale Dinnerware: Simplicity at it's best, but so pretty!
After reading basically all the reviews, we ended up deciding on Option 3, the Pantry Dinnerware Collection. I love the classic design, with the rim detail. It has an upscale classical feeling I couldn't shake, and I love that it will look great on the open shelving we'll be adding to the kitchen. It was one of the more expensive options, but before pulling the trigger, I did a quick search on eBay and found a 25% off coupon with free shipping. The seller e-mailed me the code and it worked like a charm, making this dinnerware set the same price as some of the other lower priced options.
We can't wait for the set to arrive so we can start using them everyday, and I look forward to creating even more table decorating/ entertaining ideas to share!