Our New Garage Doors are installed and our exterior is looking better than ever!
If you remember back when I shared our 2020 project goal list, adding new garage doors was at the top of our list. We worked on the exterior of our home so much last summer, and we made really great progress with new paint, windows, the addition of our front pergola, and all the landscaping we completed. The last really big item to finish things off, was having new garage doors installed.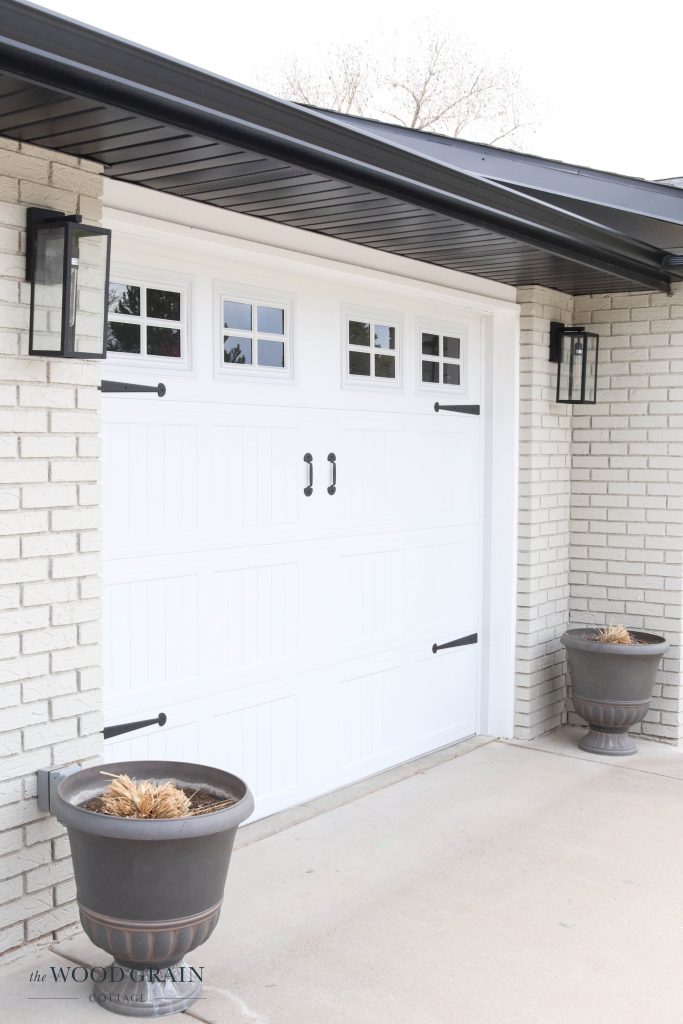 I've mentioned it time and time again, but the previous owners of this home really beat things up. They didn't take very good care of the house or property and the garage doors were just as much evidence of that as the rest of the house. They had each been hit multiple times and the doors were so bent and bowed in, we had a hard time opening them (by hand). They also let in a crazy amount of cold air this winter. Needless to say, they absolutely needed replaced with new garage doors.
We had a local garage door company come out to give us an estimate, go over door style options and put us on their schedule. The current doors didn't have any windows, which always made the garage so dark, so we opted to add windows into our new doors. We also updated the door style from the basic door style and made them look a little bit more custom with a fresh carriage style door and the addition of garage door hardware.
Let's take a look at what our doors, and house, looked like when we first bought it! Yikes…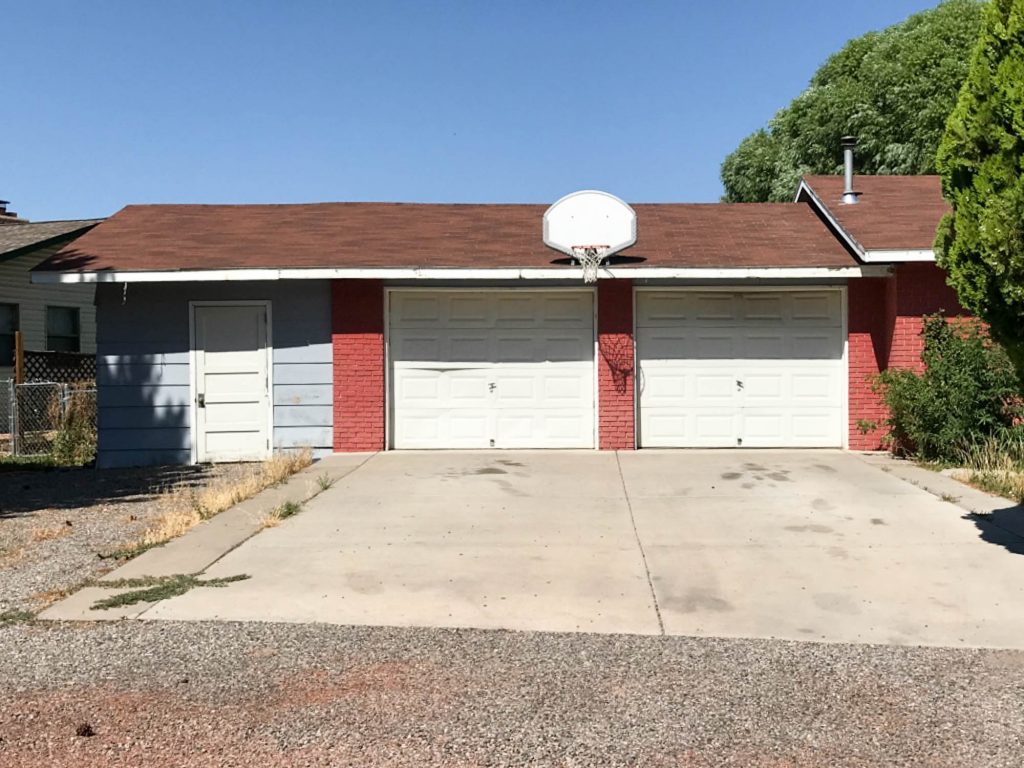 We've come so far… and the progress feels unreal when I look back at where we started.
I didn't take too many pictures of the process, as I was trying to stay out of the way, but I did get a few!
Our New Garage Doors
I was so happy to see those old doors removed and the new doors go in! Plus, we finally have natural light in the garage…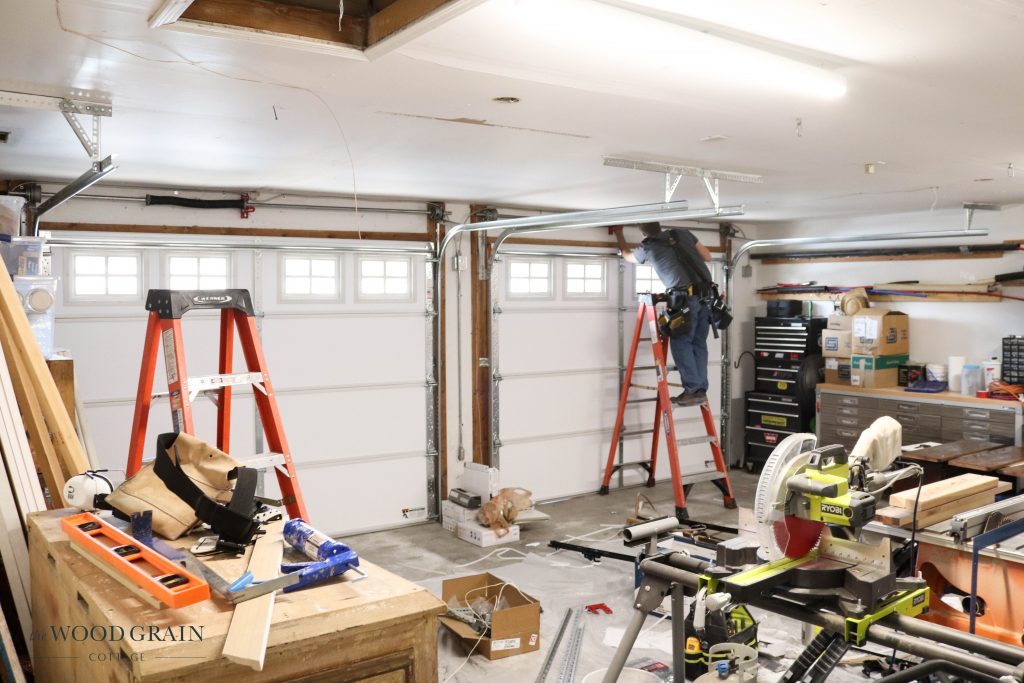 If you're a long time blog follower, you may remember several years ago when I added door hardware to our previous garage doors and the difference in style was drastic. They looked so much better. That's also true for our new garage doors too…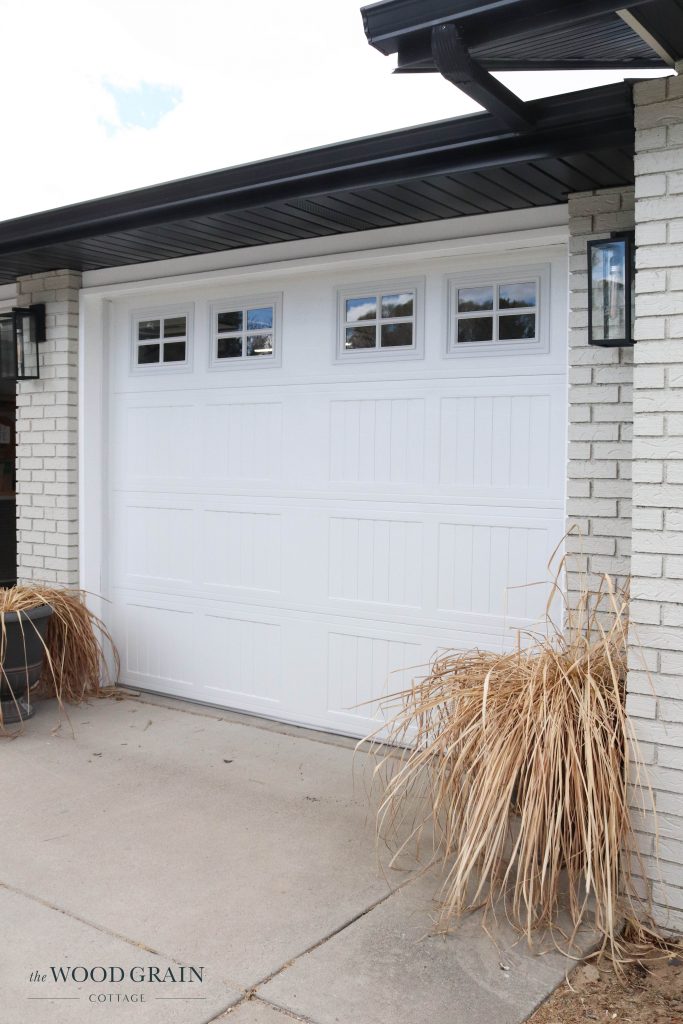 It's amazing what door hardware can do to make garage doors look that much more custom…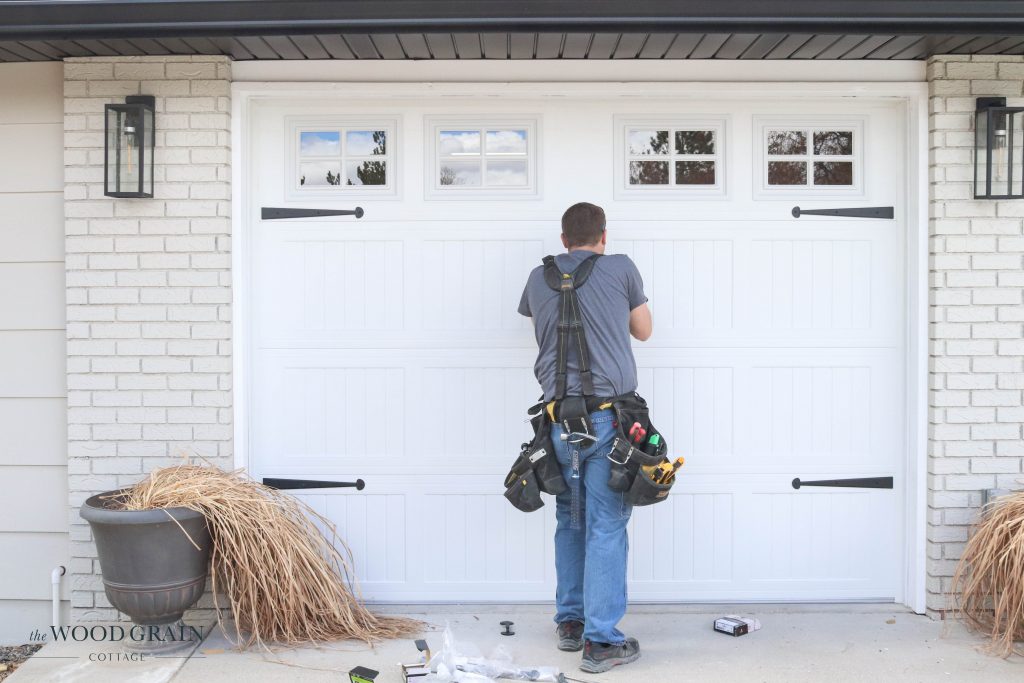 Once they finished installing the door hardware, we had beautiful, brand new garage doors!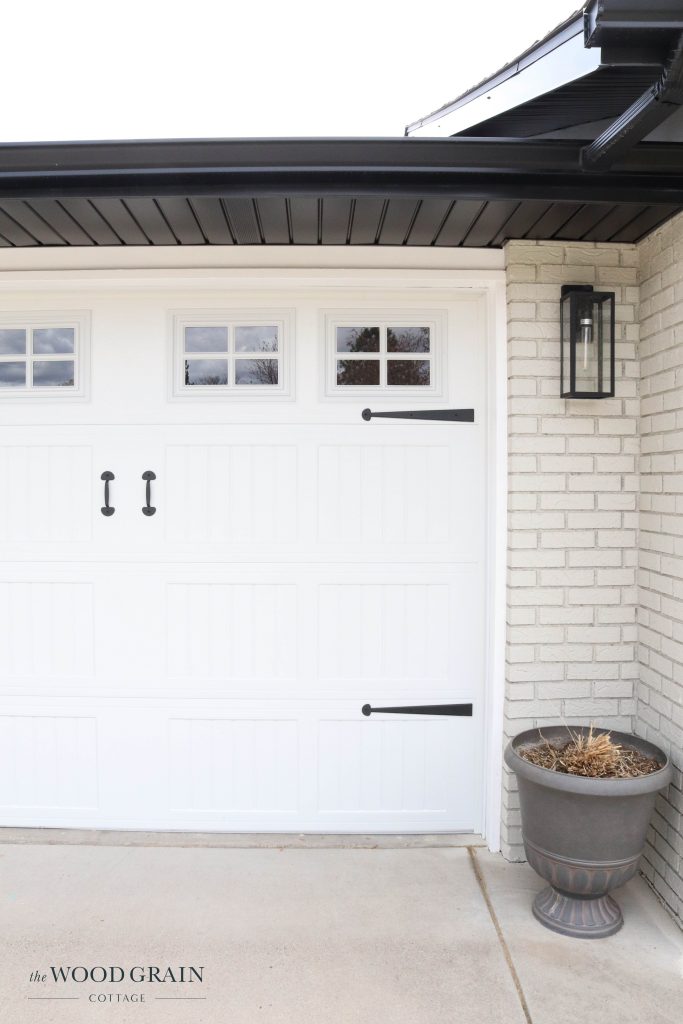 The difference is striking!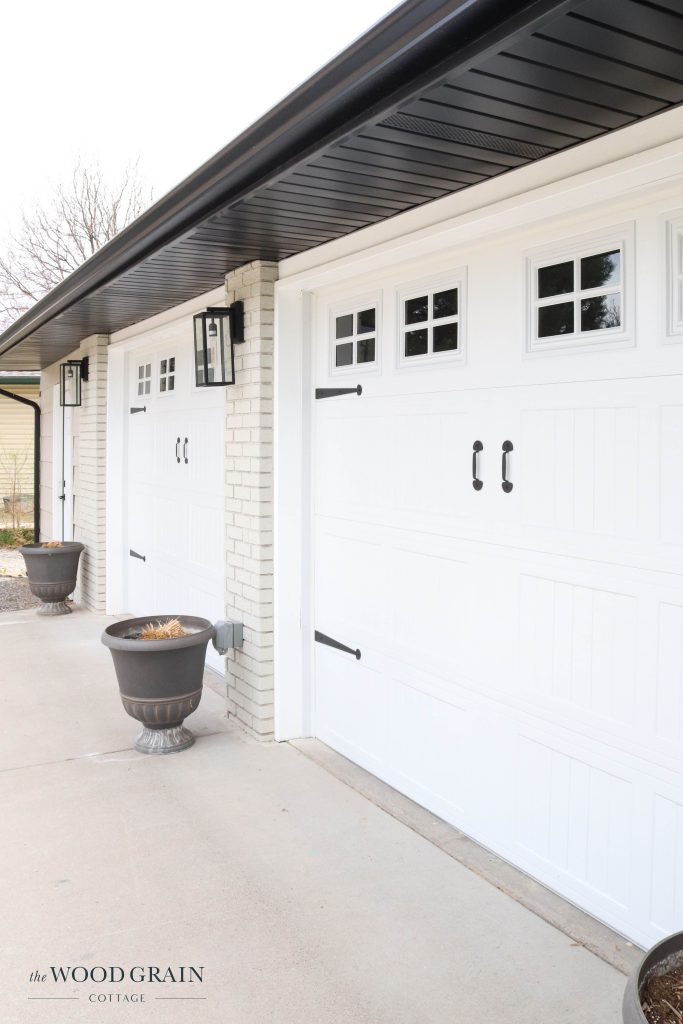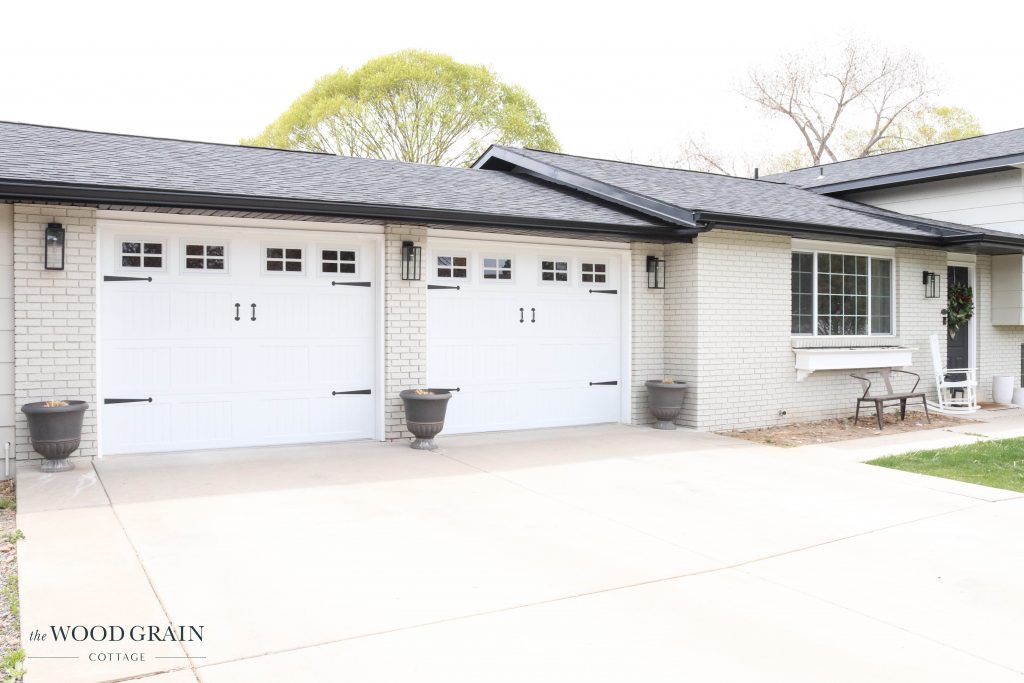 I can't wait to fill my pots with new plants. They really set everything off, making the front of our home feel so welcoming…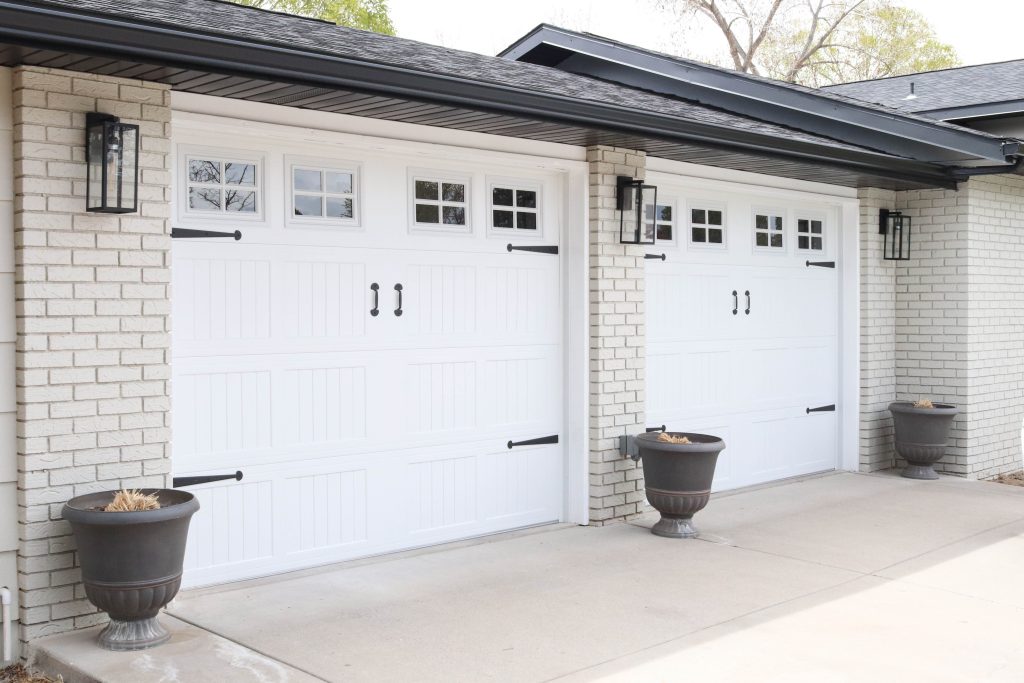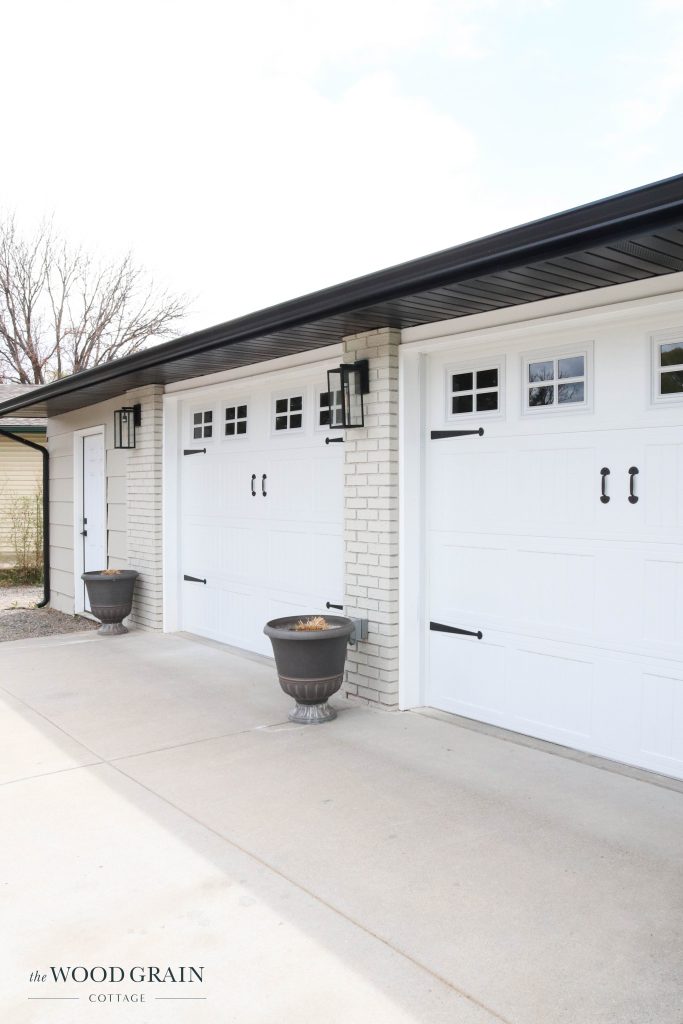 We are both so thrilled with our new garage doors! It's taken a little while, but our exterior has come so far and it's such a nice feeling driving up to our home…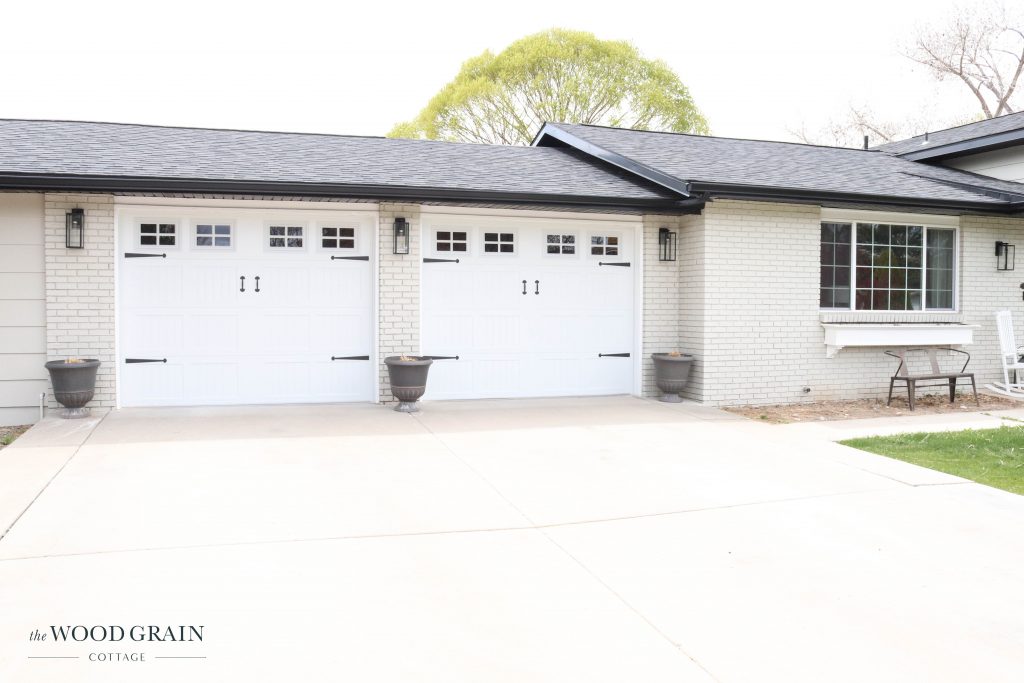 Now, to add plants to our landscaping. The projects never end… 🙂

Affiliate links are provided below. Full disclosure here.

See more of our exterior transformation below: