Learn how to make ribbon from fabric in this easy tutorial! I'm sharing my step by step instructions, plus some of my favorite fabric options!
Today I wanted to share one of my best decorating tricks with you… turning fabric into ribbon! It's so simple to do and I love the creative freedom it allows.
Sometimes finding cute ribbon with a specific pattern in mind can be hard! Or, you find something you love, and it's really expensive per roll!
I've used this trick several times, and each time I do, I'm always reminded how much I love it! 😀
Plus, this is such a budget-friendly way to create bulk ribbon. I've even used this tutorial to create the garland on my favorite Christmas tree!
How To Make Ribbon From Fabric
It's super simple to do, and really only requires the fabric and a pair of scissors!
Here's how you make it…
First, lay your fabric on the floor, or flat surface, length wise….
Then, decide how wide you want your ribbon to be, and snip a small section of the fabric with the scissors…
Next, begin by pulling the fabric, then place your opposite hand to hold the fabric in place…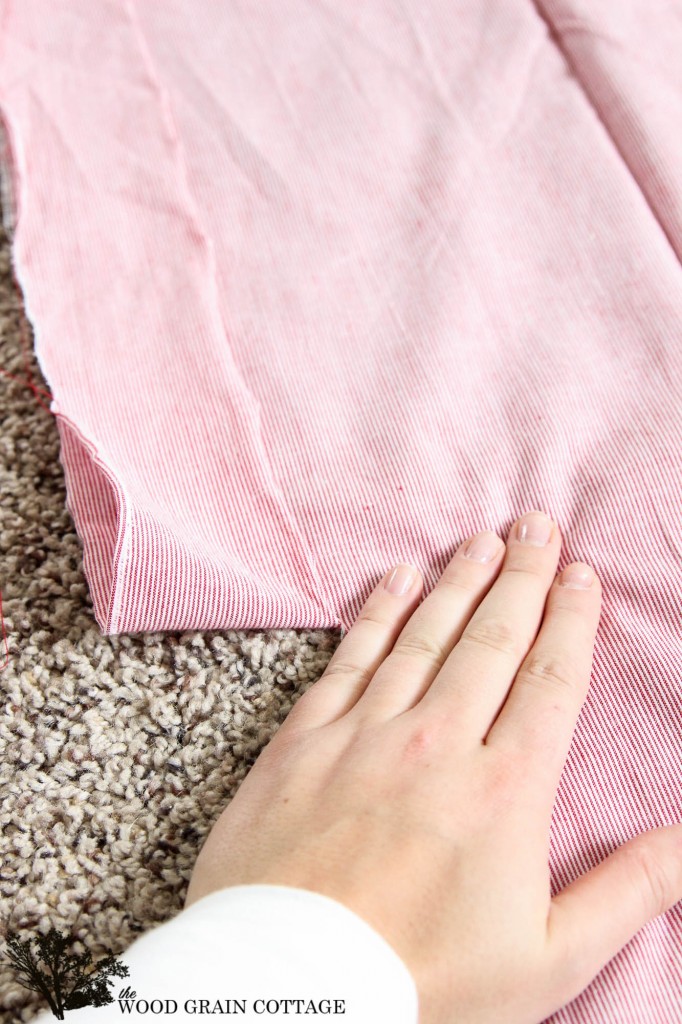 And just keep pulling the two apart…
Until you get the very end of your fabric…
You will notice a bunch of loose threads…
Just start pulling them out of the ribbon strip you just made…
And don't worry, you will have a whole pile of thread once it's over…
By removing the extra thread, it leaves the ribbon with a beautiful frayed edge on both sides. And one of the best things about this, is you can determine the length and width of your ribbon.
I've done little pieces, to big, skinny to wide! It works the exact same every time! Plus, it's a great way to hang wreaths, make rosette's, wrap presents, or make garland! The uses are endless!
There are some fabrics that work better for this, and I've found that some velvet does work and some does not. In that case, I just cut the fabric to my desired width of ribbon.
Once you try it, you'll be hooked! And because of my addiction, we're going to need to build a bigger ribbon caddy… I'm on it!
Make Your Own Ribbon From Fabric
Below I'm sharing some of my favorite fabric options that would create really beautiful ribbon!
---

---
I hope you love this easy, decorating trick!