Remember that JOY-full pillow I shared a few days ago? Well, one of my favorite things about it was those lovely fabric rosette's.
Today, I'm showing you how to make them!
Here's how:
I started with 1 1/2 yards of muslin fabric about 20″ long.
Then, I laid a yardstick on top of the fabric and cut at least an inch slit every 2 inches…
Once the entire piece of fabric was marked, I started pulling the fabric into strips…
It pulls really easily and you're left with this:
Now, to make the rosette, the fabric must be folded in half. Like this:
Then, start by rolling one end tightly until it's about the thickness of your finger…
Add a dab of hot glue to hold it in place…
Then, roll the fabric on top of the glue and fold the fabric over like this:
Continue to wrap the fabric around, adding folds as you go. Every few folds, add a dab of hot glue…
Continue wrapping and folding the fabric…
Once you get to the end of the fabric, glue it to the bottom of the rosette…
Here's what it looks like finished…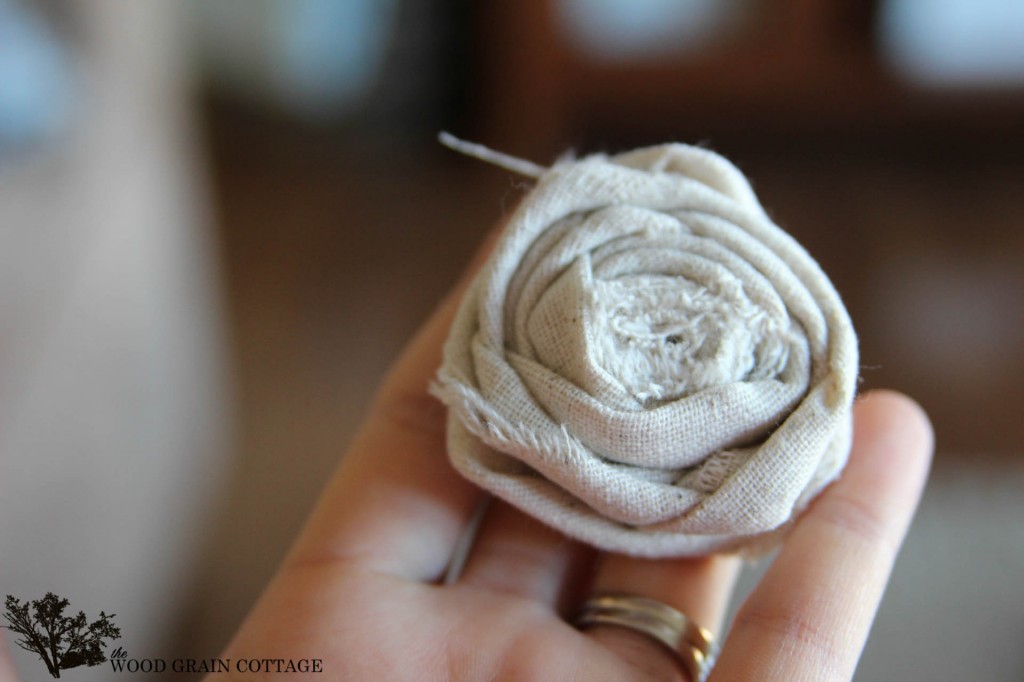 You can certainly use a wider piece of fabric. I made a few more at 4 inches wide and they turned out just as pretty, they're just much bigger! Whatever you fancy!
I'm quite smitten with them!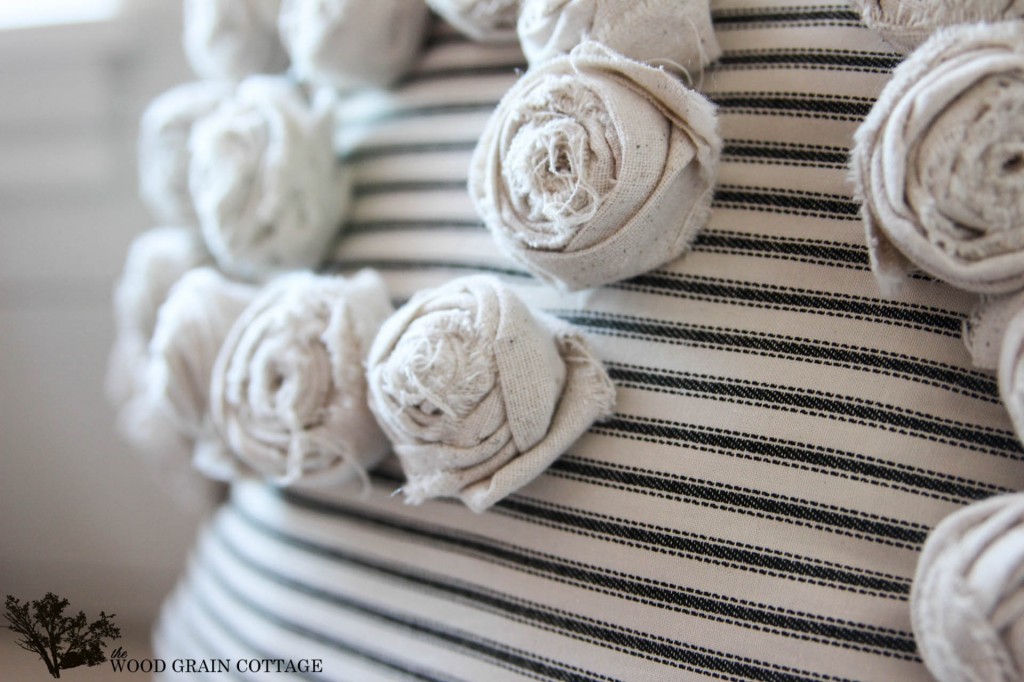 You can see how I made the DIY rosette pillow here.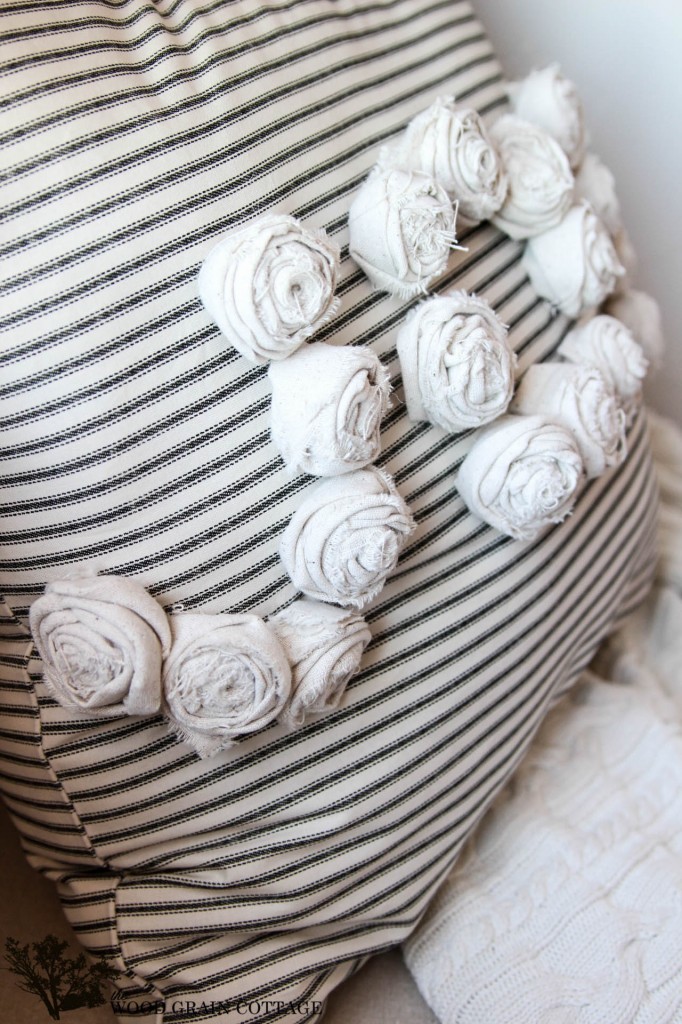 I have plans for the larger rosettes, but until then…