There's nothing quite like having overnight guests coming to give you that needed push to get your guest room in shape… that's right, my cousins came to stay with us for a night, and it completely motivated me to get the guest room to a state where it could actually function as a guest room! (Hand clap!)
I know I've been slow to share any progress on the room, but that's about to change! Let's talk about how I gave our old guest bedroom dresser a makeover!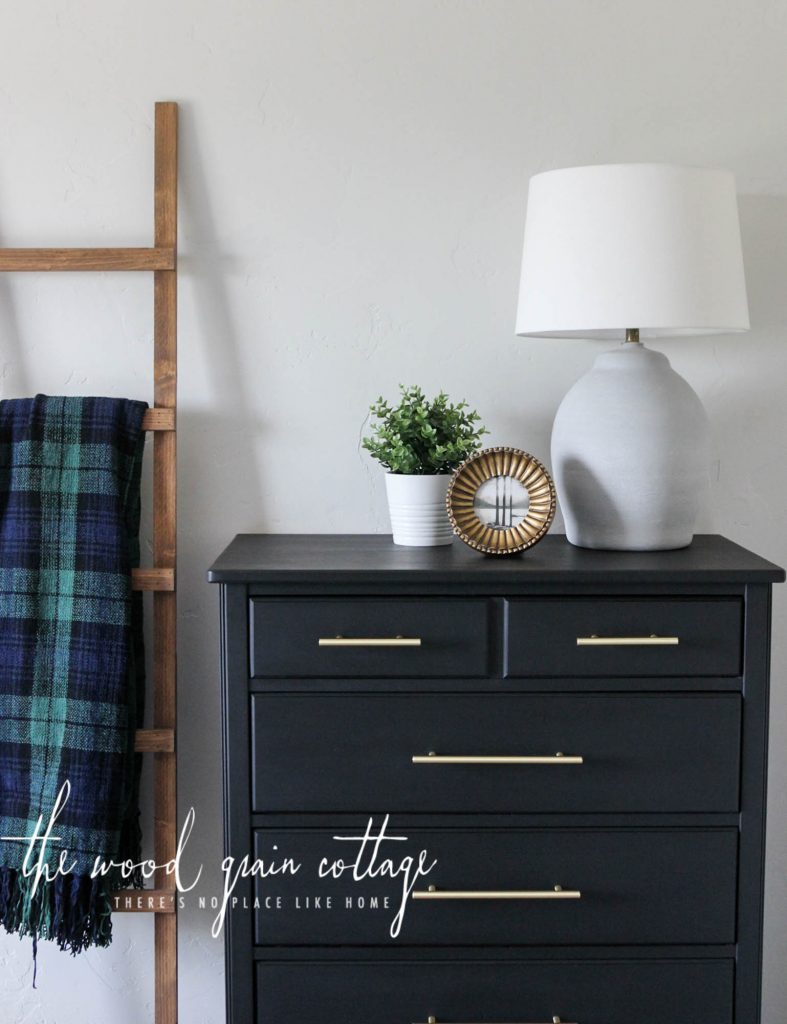 Do you remember when I shared the moodboard for the room?
Well, included in that, I knew I wanted to use the existing dresser we had in the space, but just give it an updated look by painting it black, and then updating the hardware. It turned out fabulously! It's hard to believe it's old… or even the same dresser!
Here's what I started with…
Black paint has always been one of my favorite colors to use on furniture, plus, it easily hides whatever I'm covering. Two coats later, and the piece looks terrific! For this, I used Wrought Iron by Maison Blanche!
To start, I removed the drawers, and the old hardware…
Then, I filled the existing holes with putty, let it dry, sanded it down, and then applied another coat of it, just to make sure the holes were entirely filled…
Once everything was dry and sanded smooth, I started brushing on the first coat of black paint…
With the first coat on, I let it dry and then applied the second and final coat. I had a few touch up areas where it needed three coats, but it went fast and the results were transforming!
Once the dresser was completely painted, I waxed everything with clear wax for extra durability and protection. The wax also deepens and darkens the color…
After that, we installed the new hardware! I'm loving brass hardware, and I also wanted something with clean lines, so I searched around and found these on E-bay! I can't believe how cheap they were… and the quality is great too! (I've used the black version of these pulls in our laundry room, and I love those too!)
With that, the dresser was done.. and the room instantly felt better!
The dresser doesn't even look the same…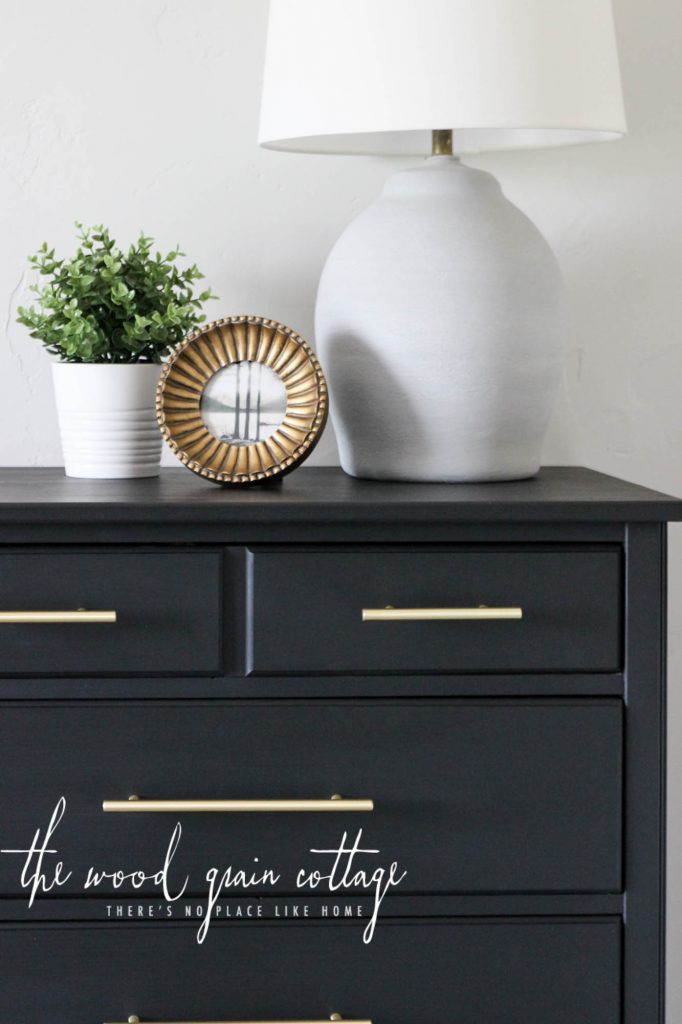 And the brass hardware is the perfect compliment…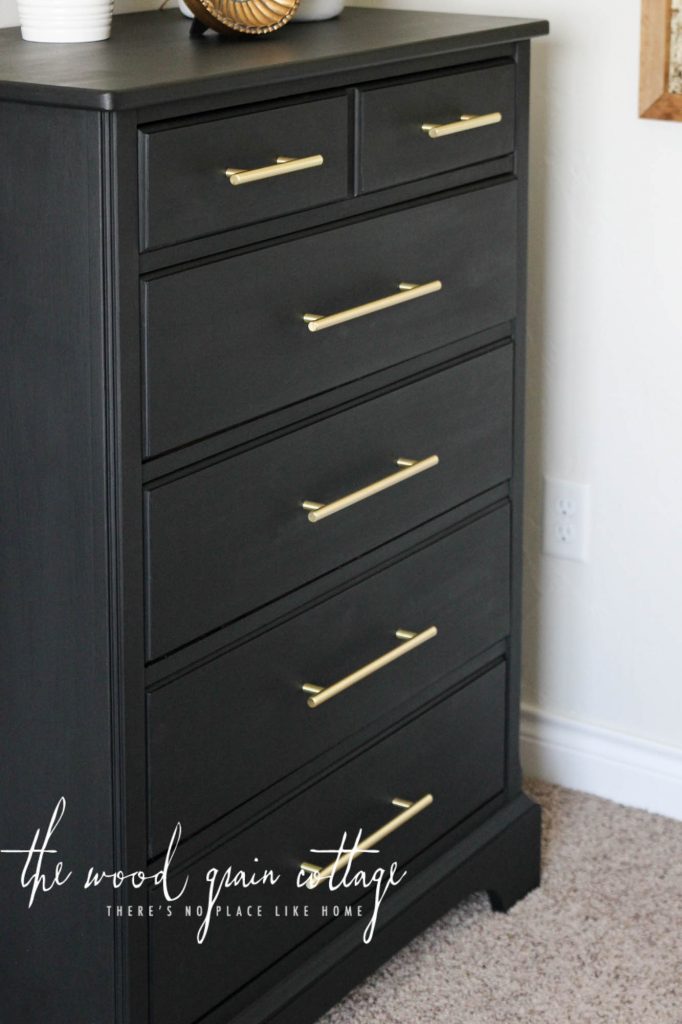 I also love how the concrete lamp looks with it all…
I still need to buy the mirror to go above the dresser, and a few other accessories, but things are certainly coming together! We also got the big picture from our old office hung too! Here's a peek!
I must say, it's so nice to have a room that's not filled with junk anymore! It feels so much more finished, even though we have a few things left to do. Progress is progress though!