See how created my own DIY concrete lamp! I took thrift store lamps and gave them a complete makeover with this easy "concrete" paint method. The difference is amazing!
I have a slight new obsession, and it comes in the form of concrete lamps. They're pretty much eye candy for me, always grabbing my attention whenever I see them. I even added one to our home a few weeks ago, and you can see it here.
While there's absolutely nothing wrong with buying your own concrete lamp, I wanted to see if I could create my own DIY version. I mean, there are so many hopeless lamps floating around in thrift stores, I loved the idea of making my own. After a little bit of trial and error, I found a formula that not only came close to mimicking the real deal, but one that's fool proof, making you take a double look to check and see if it really is concrete! Boom!
DIY Concrete Lamp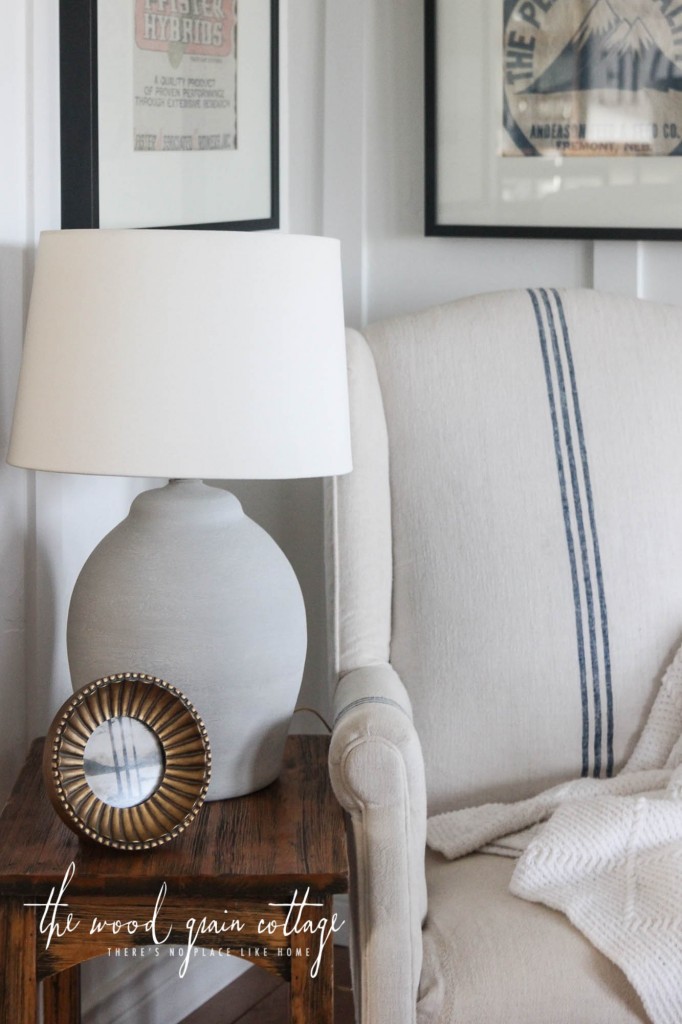 So here's how I created my very own DIY concrete lamp…
After finding these lovely outdated lamps at our local thrift store for $3.00 (total, for both lamps! 🙂 ), I knew I didn't have much to lose in giving them a makeover…
They had a classic shape I really liked…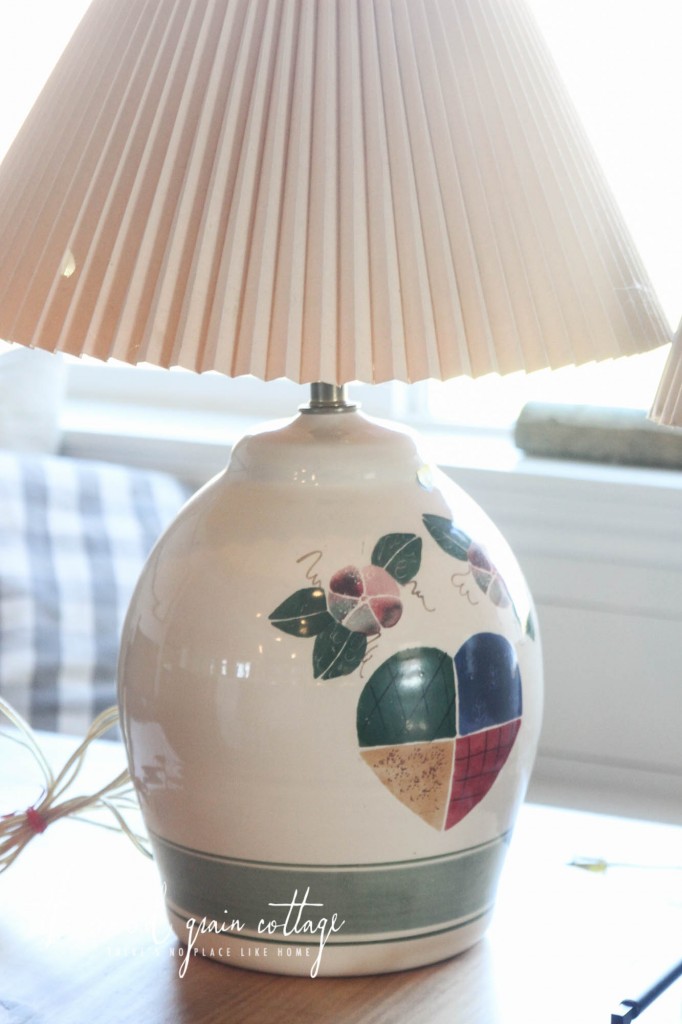 My first step of the process, was to add a thick coat of Maison Blanche French Lime paint in White Pepper. The French Lime paint is a much thicker paint, which is perfect for recreating the look of multiple paint layers with just one coat. It's thick base makes it easy to "mold" into a faux concrete finish…
I used a basic chip brush, nothing overly fancy, and began brushing the paint on the lamp…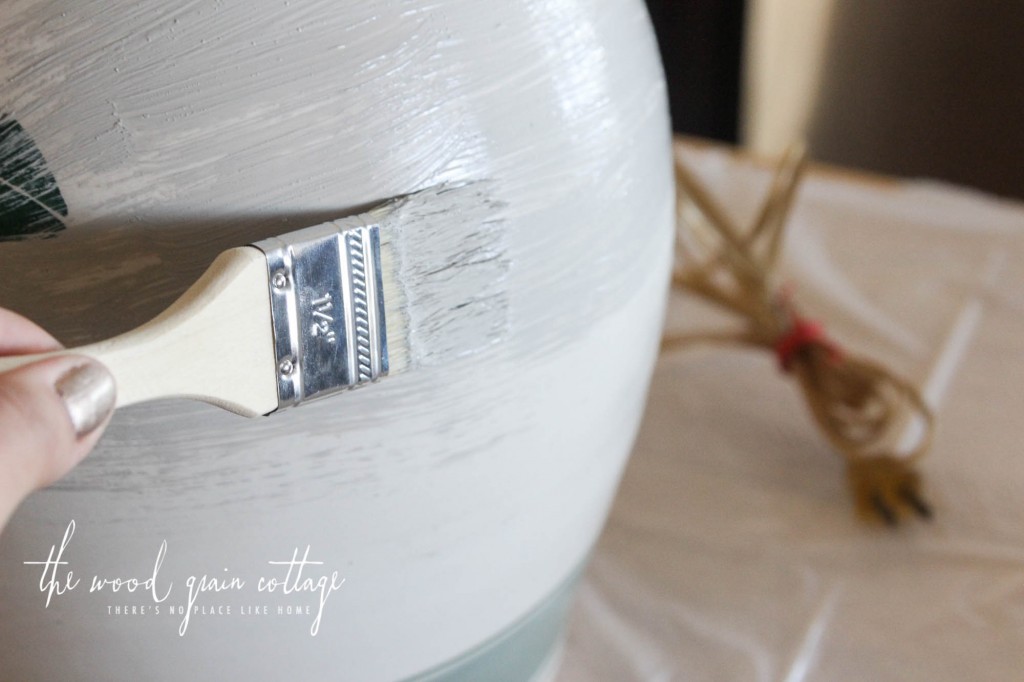 Once I had a thick coat of paint covering the lamp, and it had dried slightly, I used the brush to create texture within the paint…
I randomly added the textured pattern throughout the lamp, playing with different brush strokes until I felt it looked rough and concrete-like…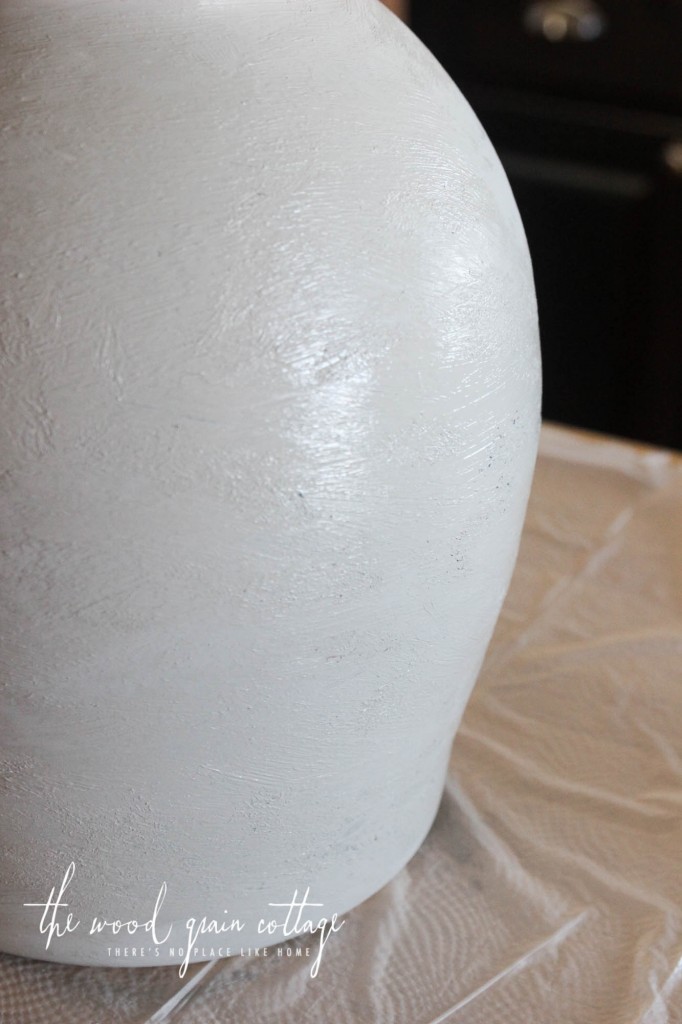 I let it dry completely and then started with another layer of paint. For the second coat, I used Franciscan Gray (currently unavailable, so I'd use White Pepper instead) also by Maison Blanche.
I brushed an even coat of the color over the entire surface of the lamp…
When that was dry, I began adding the third layer of paint, Confederate Gray, the darkest gray color. For this application, I added it thicker in spots…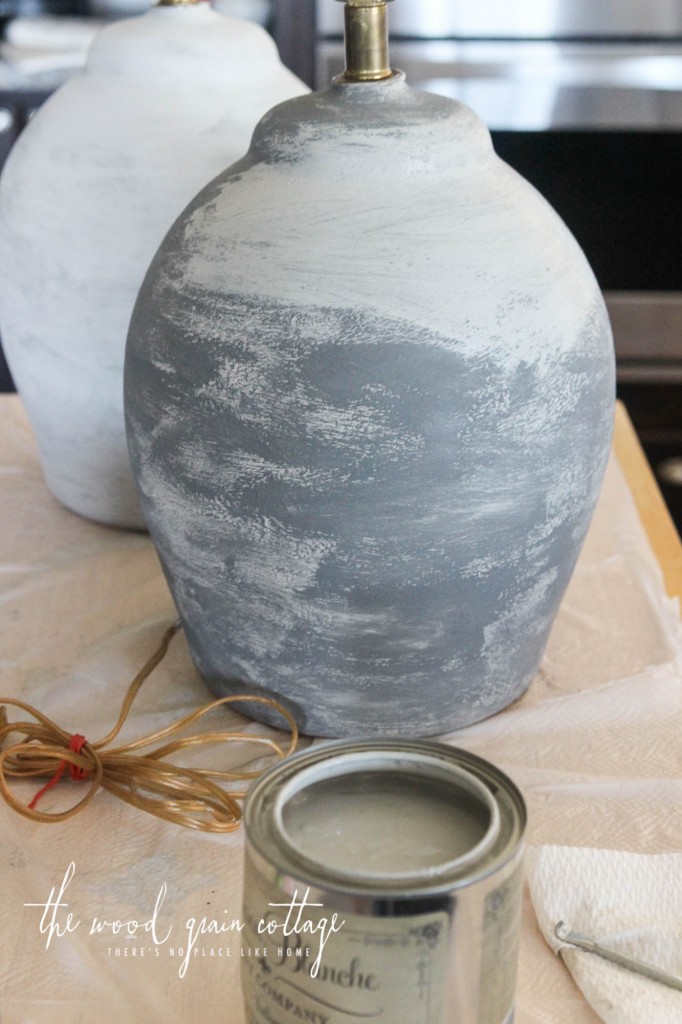 I let it dry completely, then went back over the lamp with another light coat of the lightest gray color, Franciscan Gray. I let a little bit of the dark spots shine through, but muted them to create a concrete look…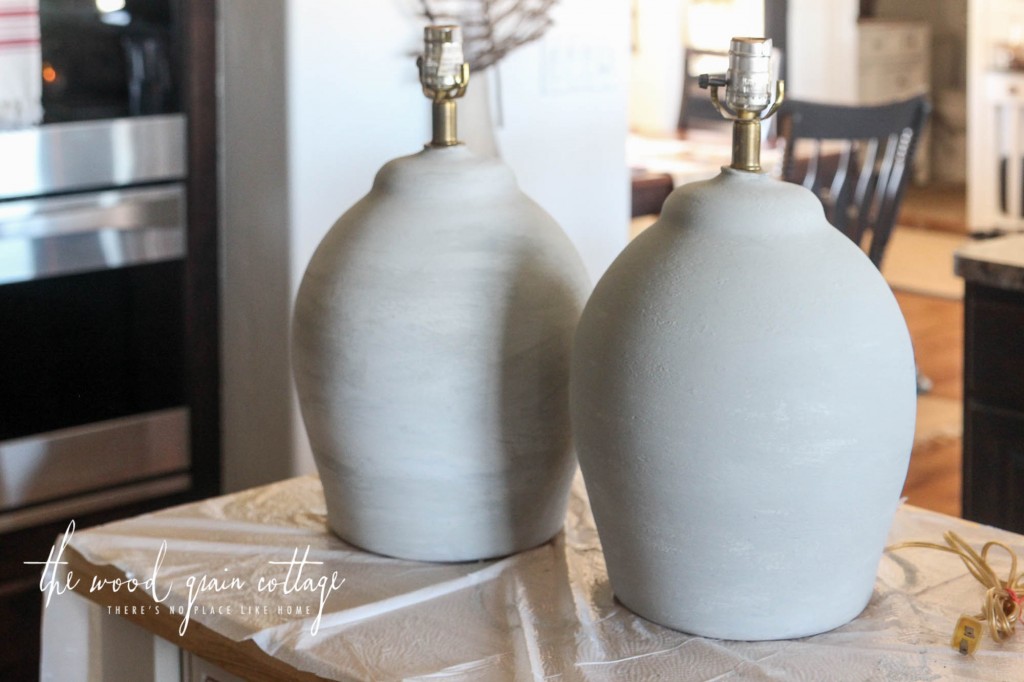 Once the paint was dry, I used a combination of white chalk wax and gray chalk wax to rub over the lamps as a protective coat…
While the wax did help to create the muted concrete look, it also protects the finish of the paint, which is a must for any chalk paint. The finished result is lovely!
Along with a new paint job, the lamps also received new lamp shades (affiliate link), which is such an easy fix and transformation…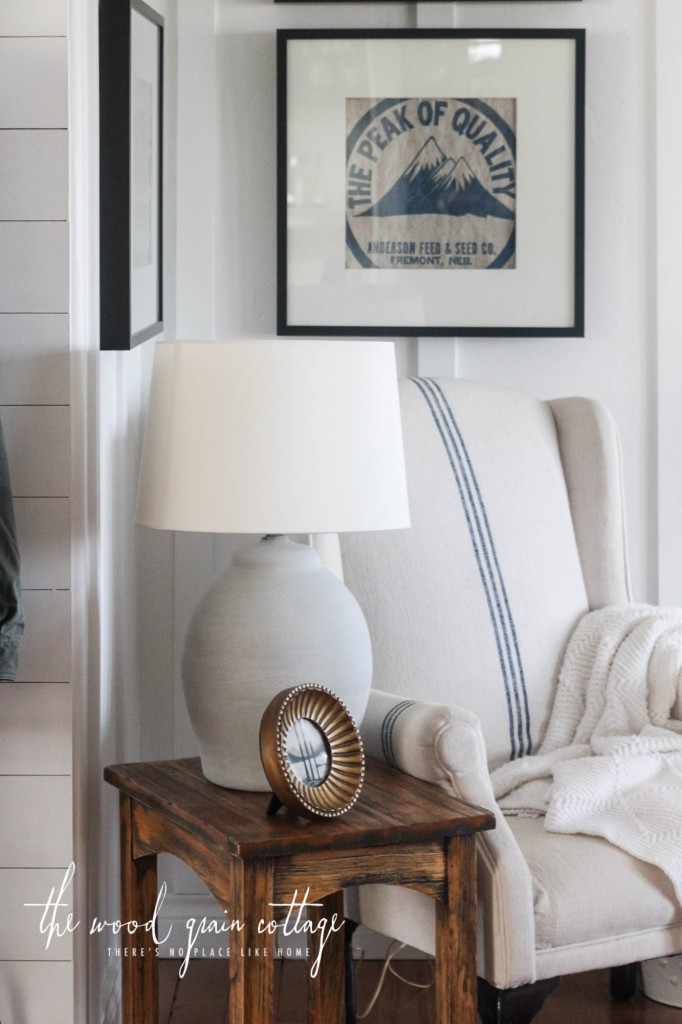 The texture on the lamps really does mimic that of concrete…
If I had it to do all over again, I totally would. I love that this can be completely customized to create a lighter or darker concrete appearance, whatever you want!
So moral of the story? If you have lamps that you think are outdated, you can give them an entirely transforming makeover! These beauties are the proof!