Today I'm sharing how to make a wreath from garland. This is the perfect, festive Christmas craft that is easy and affordable to make!
I had a bit of an "iced" theme tossed into our casual homemade Christmas this year. From the iced berries on our tree to the wreath that's hanging on our kitchen cabinet, "iced" was a little here and a little there.
But… I ran into a snag when I was decorating! Christmas wreaths aren't cheap!
You may have noticed this too! Those big, beautiful Christmas wreaths can sometimes be really expensive… especially the ones I'm always drawn too.
But, I was determined. And so I started thinking of ways I could still create a really beautiful wreath, but on a budget.
I'm happy to say I came up with a solution!
How To Make A Wreath From Garland
While wandering the aisles of Hobby Lobby, an idea struck and I couldn't load my cart up fast enough! Those big, beautiful wreaths may have been out of my budget, but the garland wasn't.
I knew I could create a large full wreath for half the price of what the other ones were! And I did just that!
Here's how!
I started with a big strand of iced garland, which I bought at Hobby Lobby while it was 50% off…
Next, I used a pair of needle nose pliers and removed all the icy bundles…
Then, after trial and error with the straw wreath form, I bought a green styrofoam wreath form…
I simply shoved the metal end of the greenery into the wreath form as far as it would go and then hot glued the heck of it with my portable hot glue gun! (Seriously, if you don't have one of these, you need one! This one is like mine!)
I started on the top, then moved to the side…
And I didn't have to worry about the wreath form peeking out since it matched the color of my iced branches. Score!
I just kept adding and gluing the branches until it was completely full…
Then I just wrapped a bit of my grapevine wire around the wreath and used that to hang the wreath over our cabinet door. I just covered the grapevine wire with the plaid ribbon. Simple!
I love how it looks in the kitchen!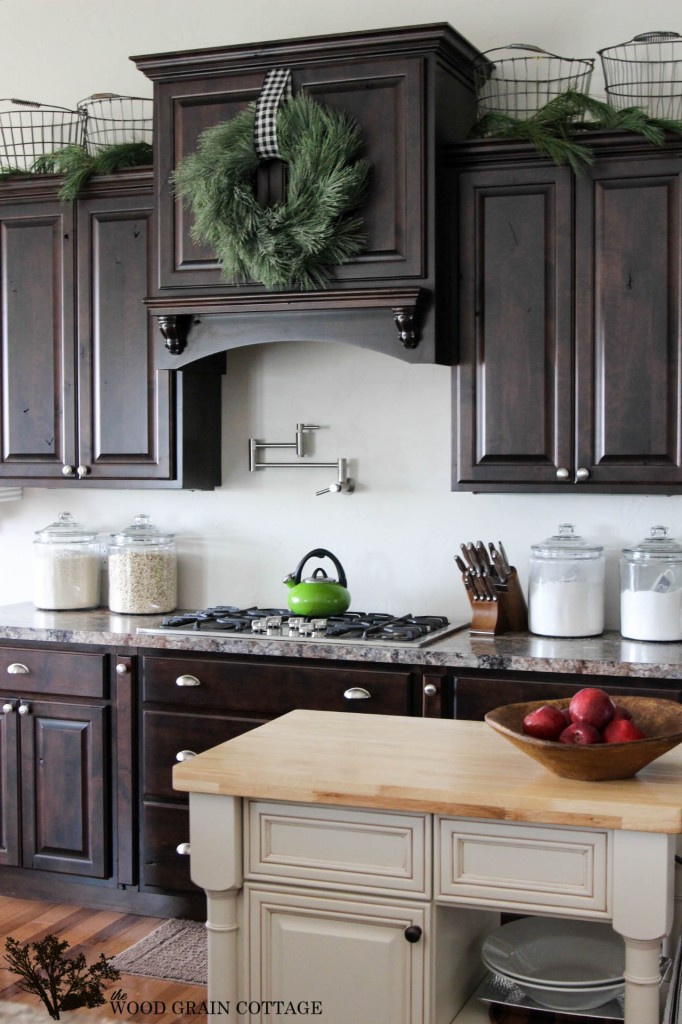 And I love how full the wreath is… and it seriously looks real!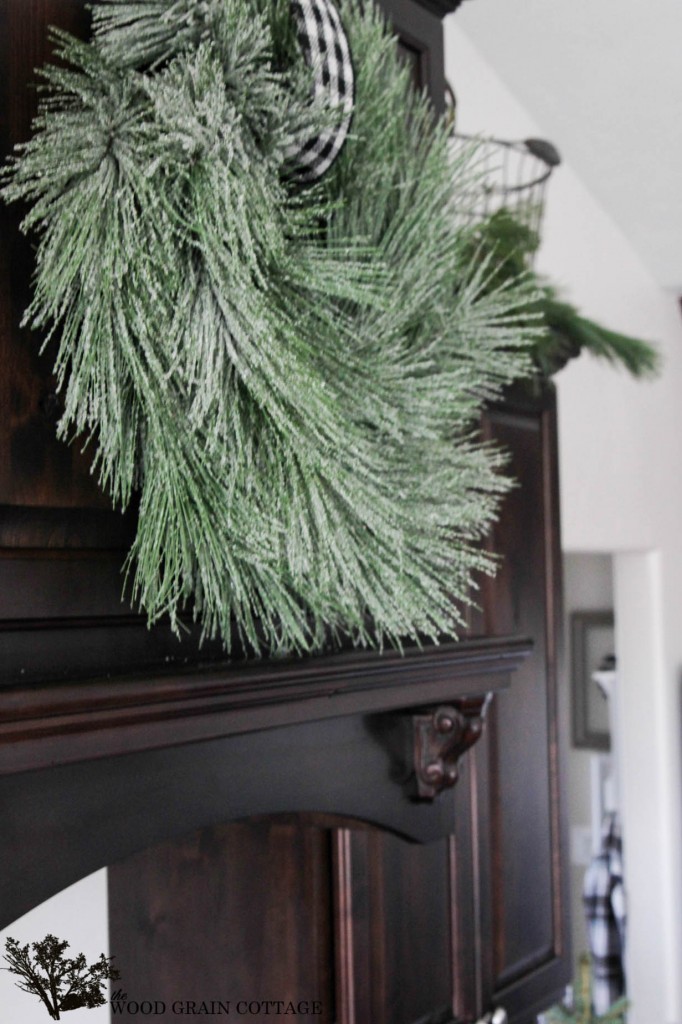 I also love that this was such an easy, affordable craft!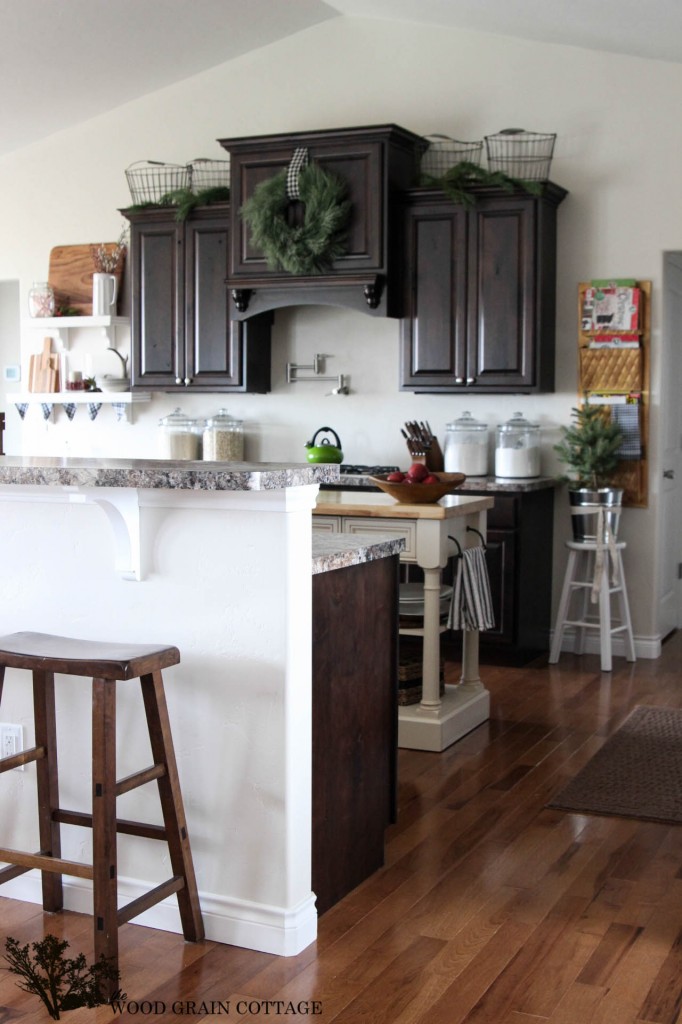 Want To Make Your Own Wreath?
I've found several other affordable garland options that would make a big, beautiful wreath, just like mine!
---

---
I hope you love this wreath hack as much as I do! And pssst… this isn't just limited to Christmas! Enjoy!