Remember that big shed transformation that we finished in August? Well, I'm back to share one more thing that we added to it…
A fold up (or down) potting bench!
I've wanted a potting bench for sooo long. In the past, I've lugged all my pots, potting soil and plants to the front of the house and potted them on our front porch. Then once I was finished, I'd drag all the supplies back to the shed. Efficient, right? Definitely NOT!
That's happily in my past, because now I have this: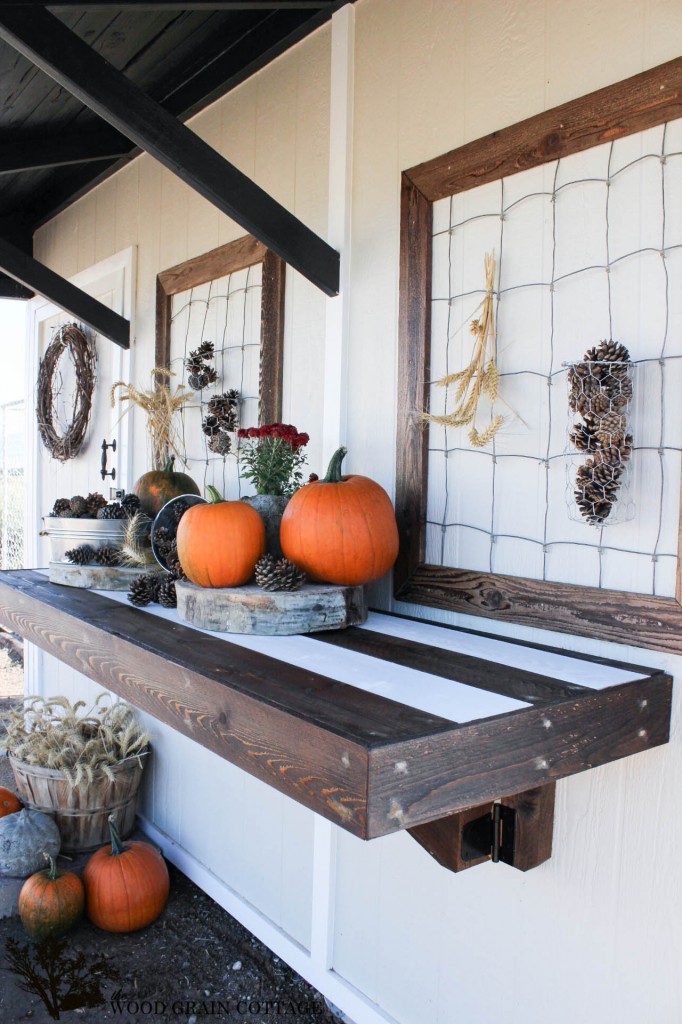 I'm pretty sure love isn't a strong enough word for how I feel about it. And it's nothing if not efficient.
I can have it up:
Or down: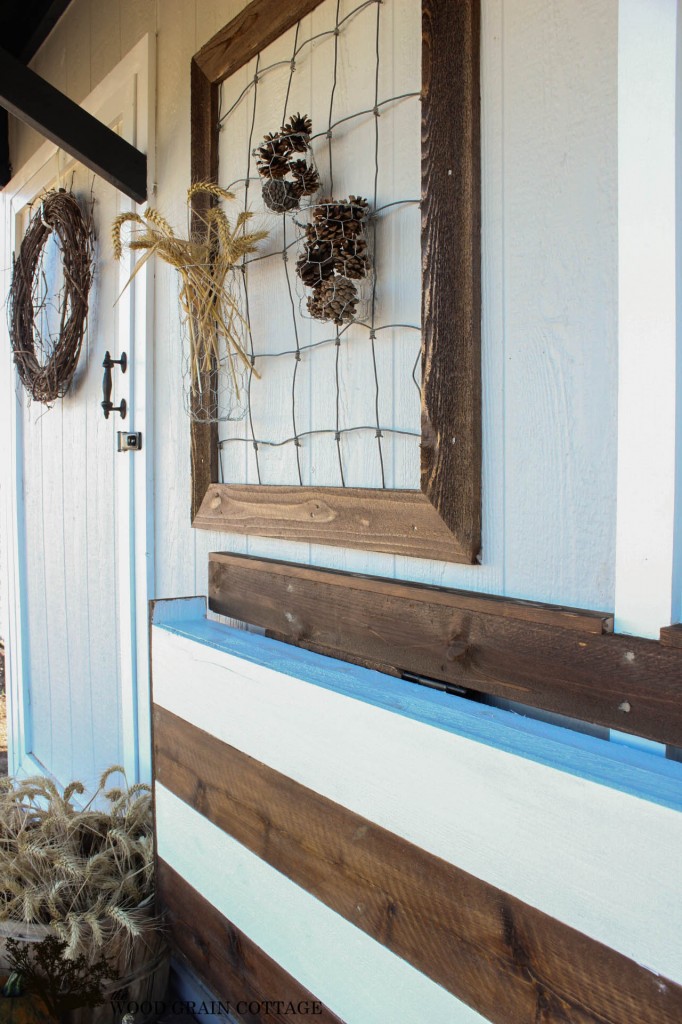 I. KNOW!
Here's how we made it:
First we started by notching a piece of trim on the front of the shed.
Once it was notched out, we attached a 6 foot cedar board to the front of the shed…
While Anthony built the bench frame…
I started sanding down the cedar fence pickets for the bench top…
Once the top was smooth, I had to sand down the sides. They were full of splinters…
I used the 3M Advanced Abrasives
and ran them down both sides of each board.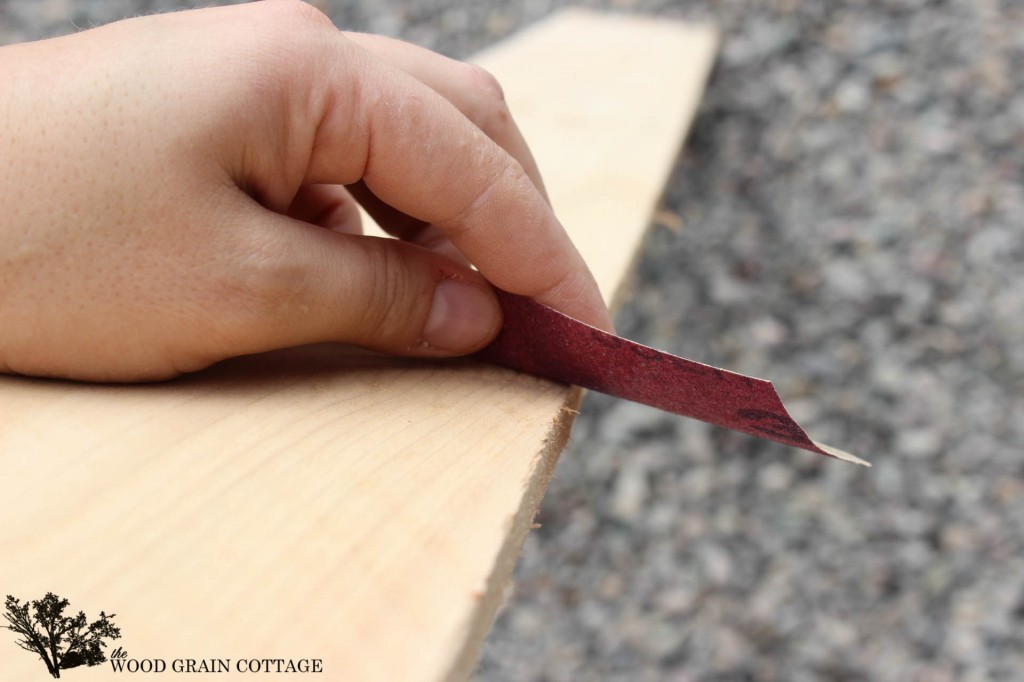 With all the boards sanded and ready, we started constructing the bench brackets…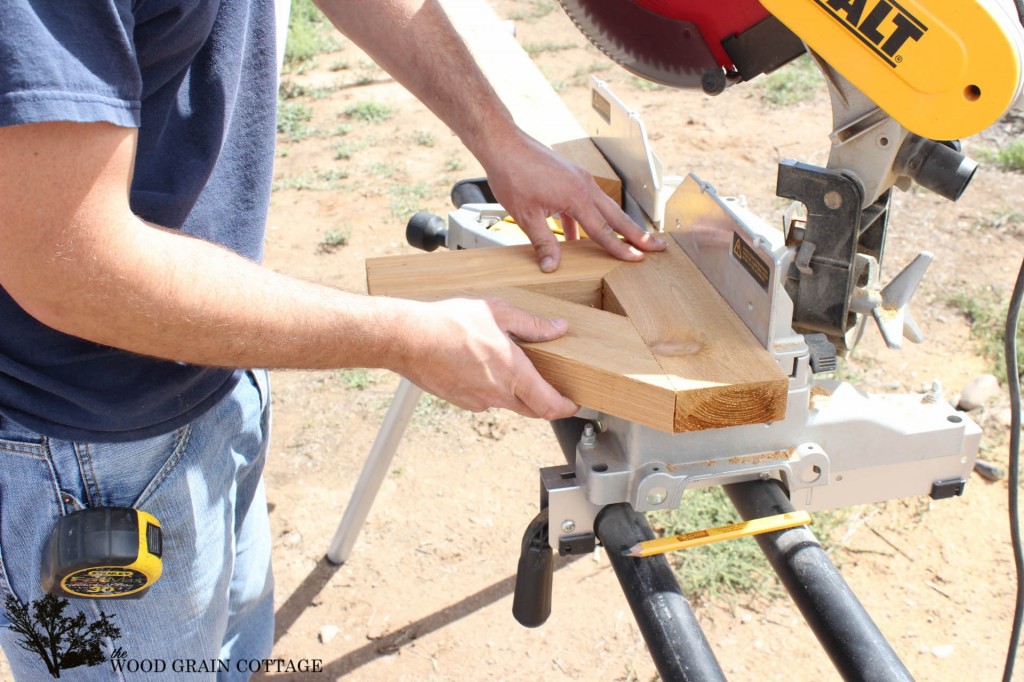 I wanted them to be "chunky". They're perfect!
We built two brackets, then moved on to adding the top hinges for the bench, and the side boards for the brackets.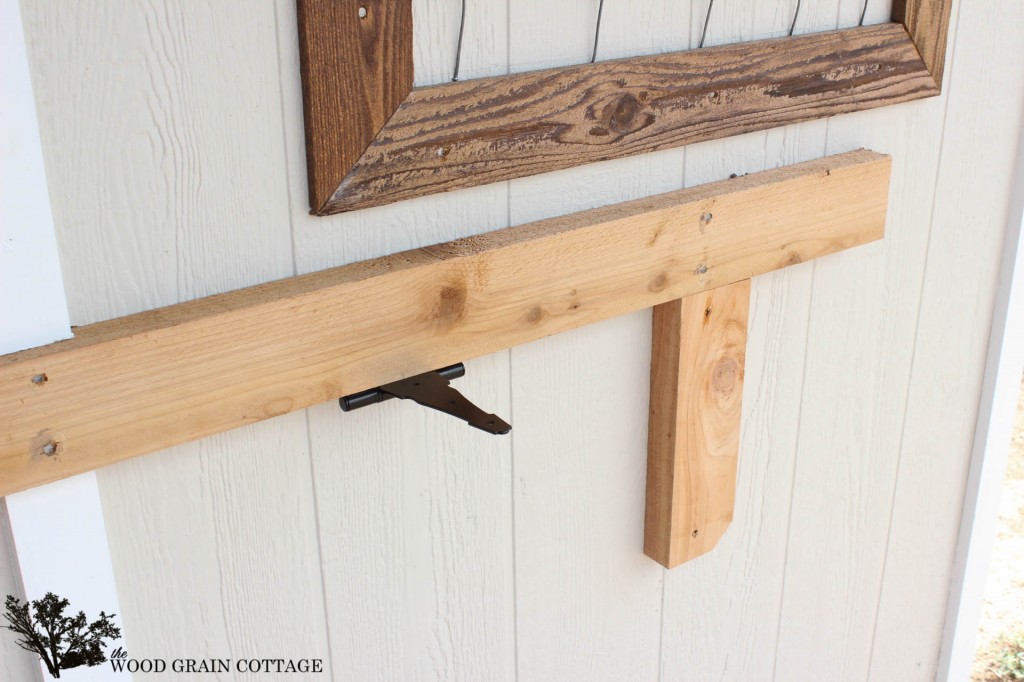 Then we placed the bracket underneath the top board and on the inside of the side board. We measured where to place the additional brackets…
We attached the hinges and then swung the bracket out…. Happy day!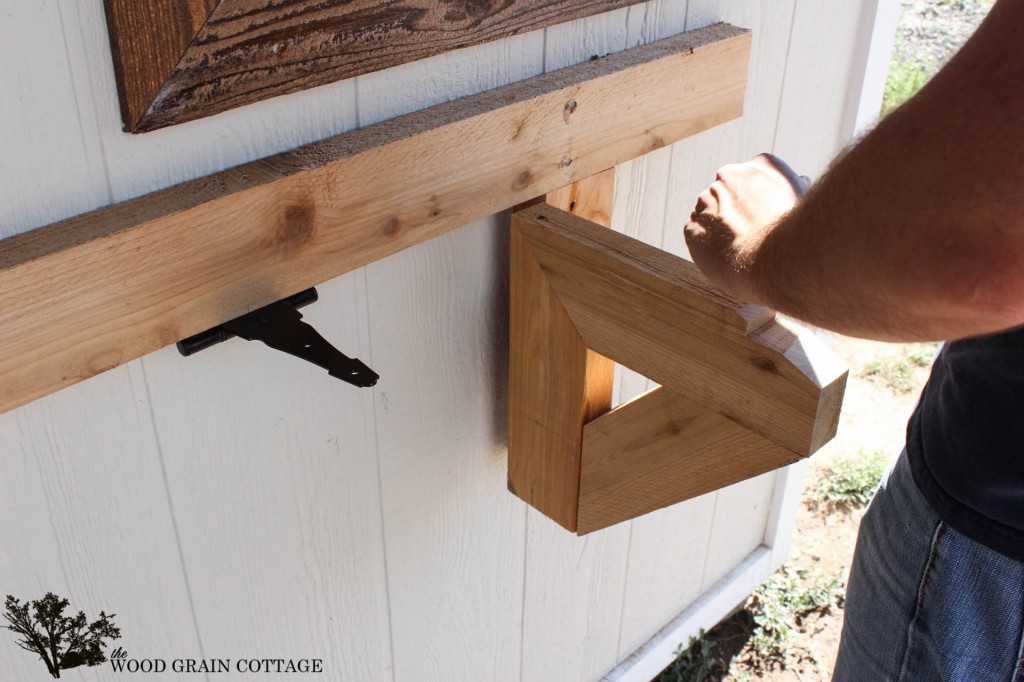 In order for the bracket to swing out, we had to notch around the top hinge…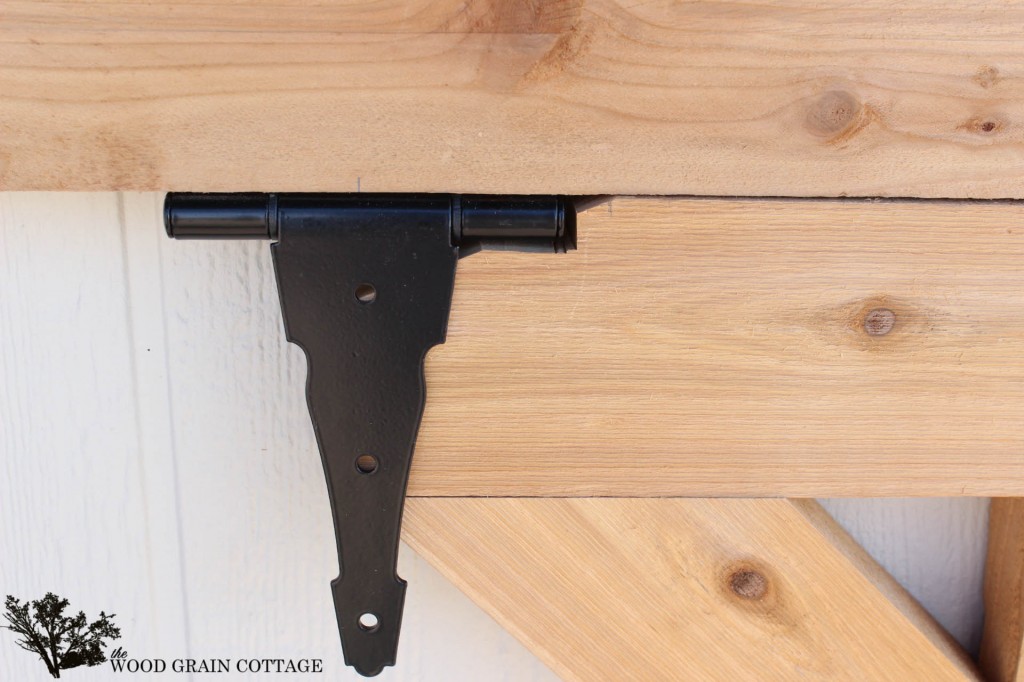 Then we attached the other side, following the same process as the first.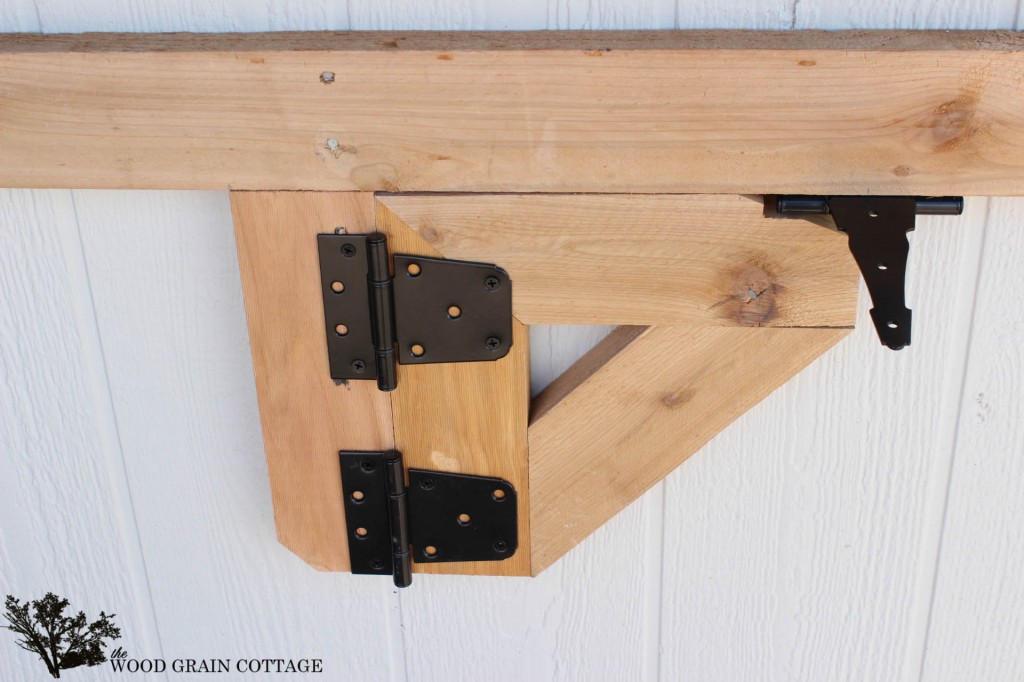 With both of them attached, we were left with this:
Anthony then installed the top with his nail gun…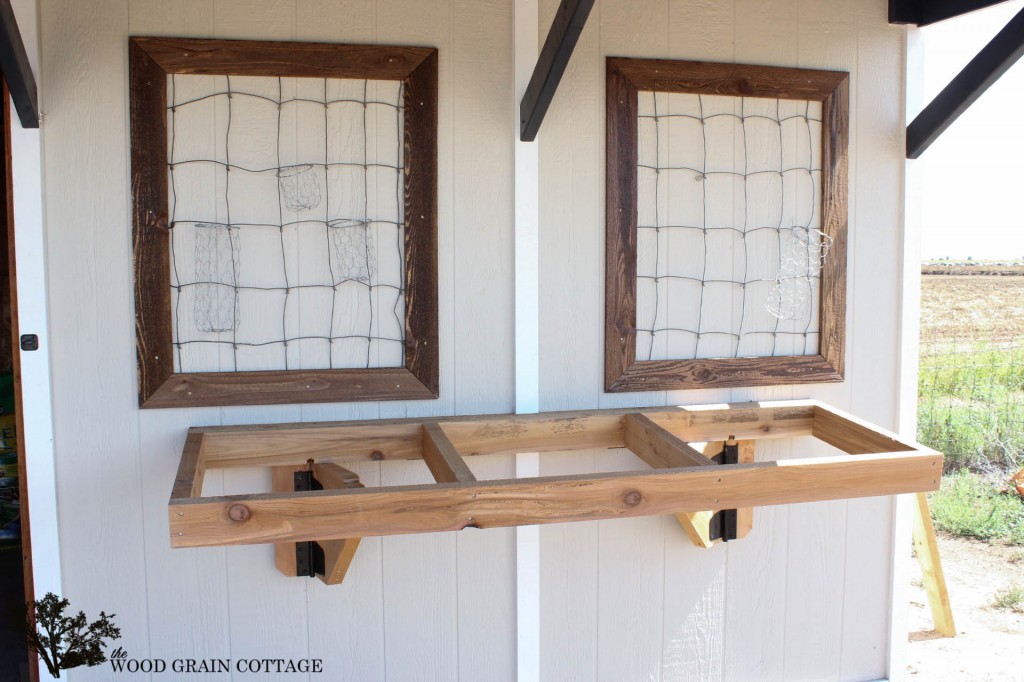 And added two more braces to rest on top of the brackets… This thing is sturdy!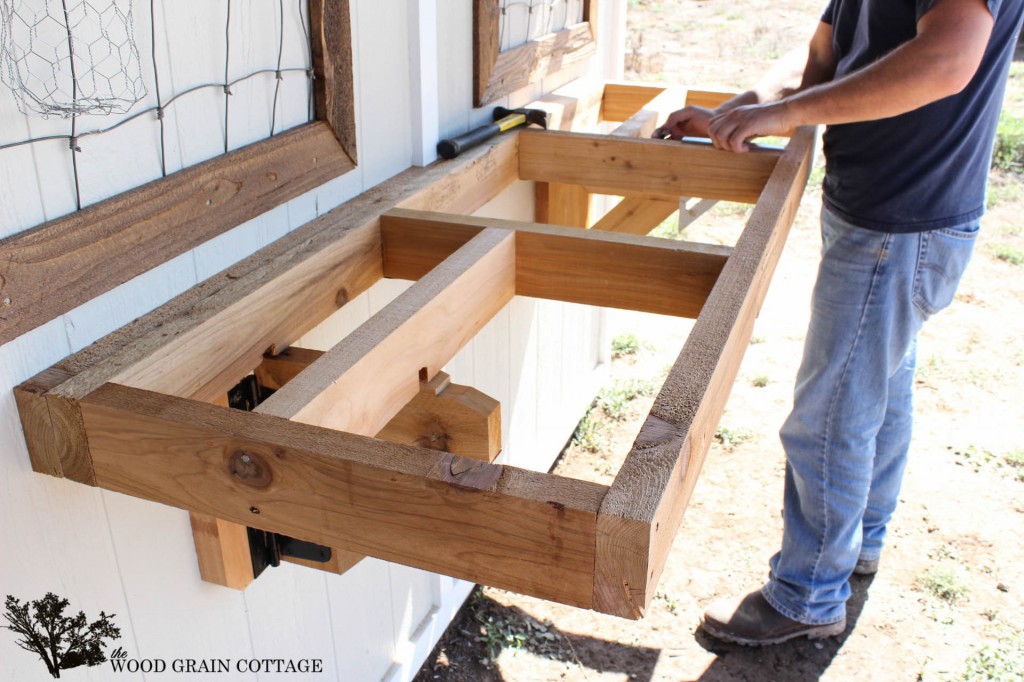 Again, we had to notch around the bracket hinges, which is why there is a notch on the bracing in the photo above.
When everything swung right, we started adding the top boards…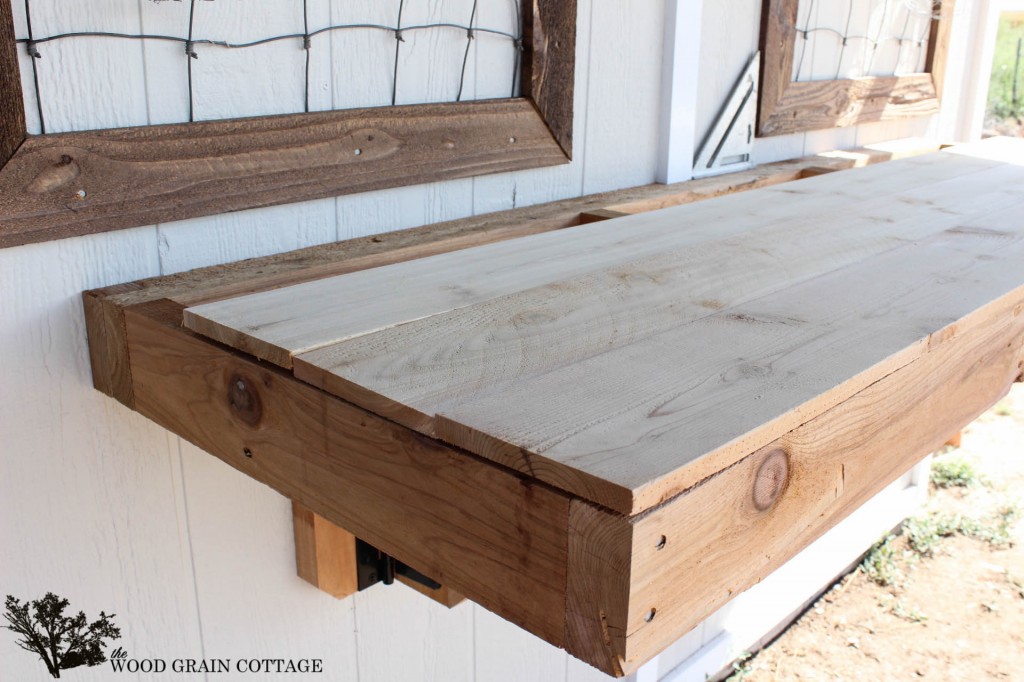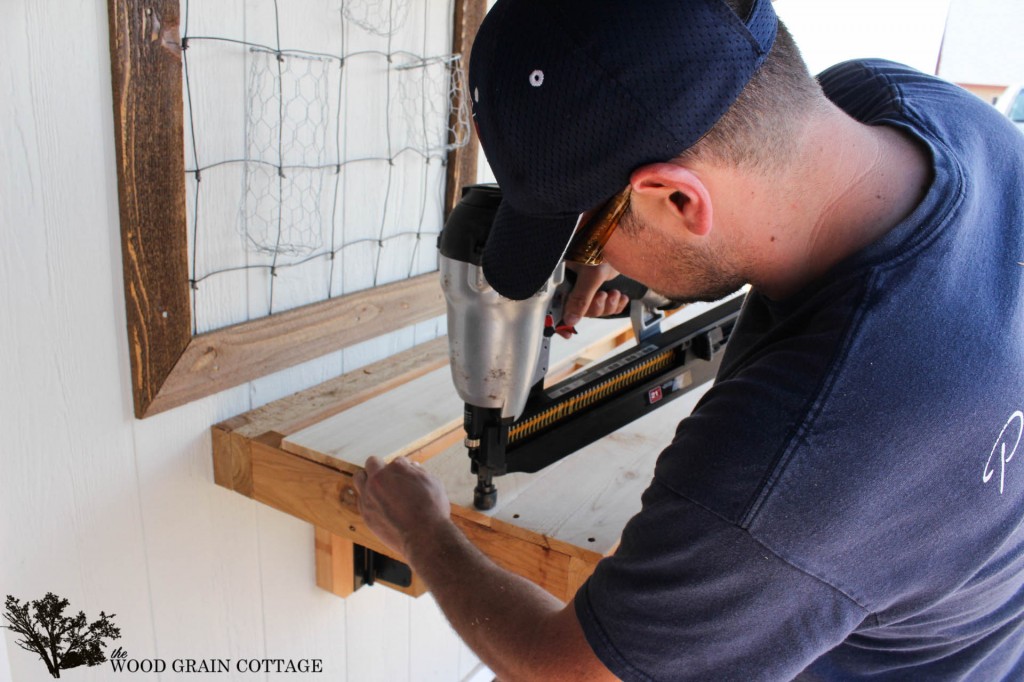 And then it was ready for the finish…
To prep it, I used these 3M products.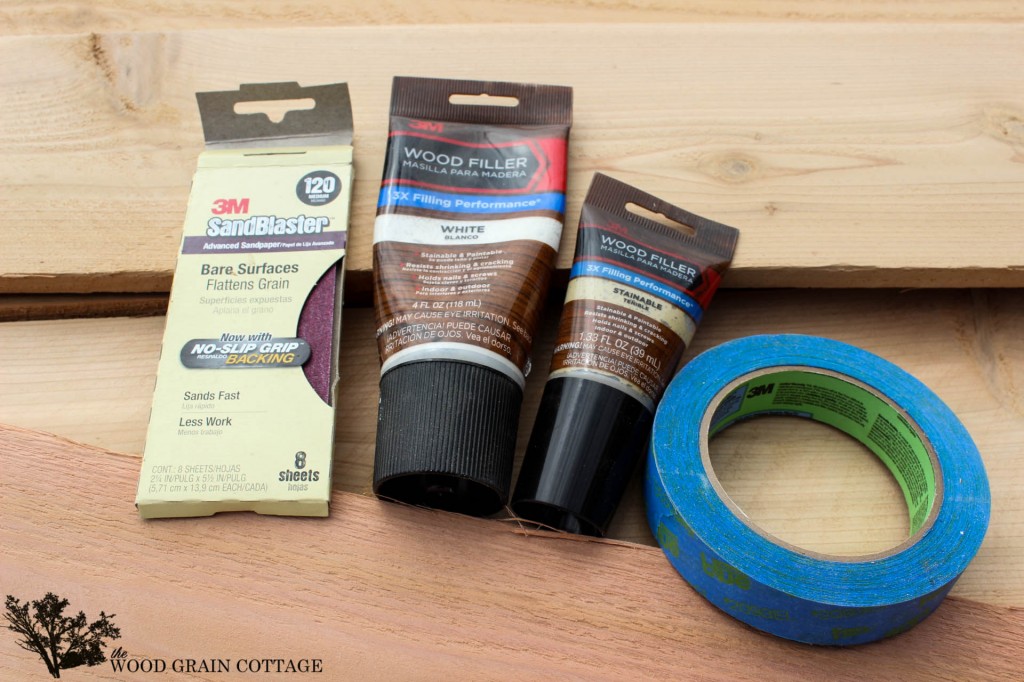 Since I wanted the front to have stripes, I used the white paintable 3M Wood Filler
for the sections where I would be painting them white…
I used the stainable 3M Wood Filler
for the boards I wanted to stain…
And once everything was dry, I used the 3M Advanced Abrasives
to sand all the areas smooth.
At that point, I was ready to tape off the different areas.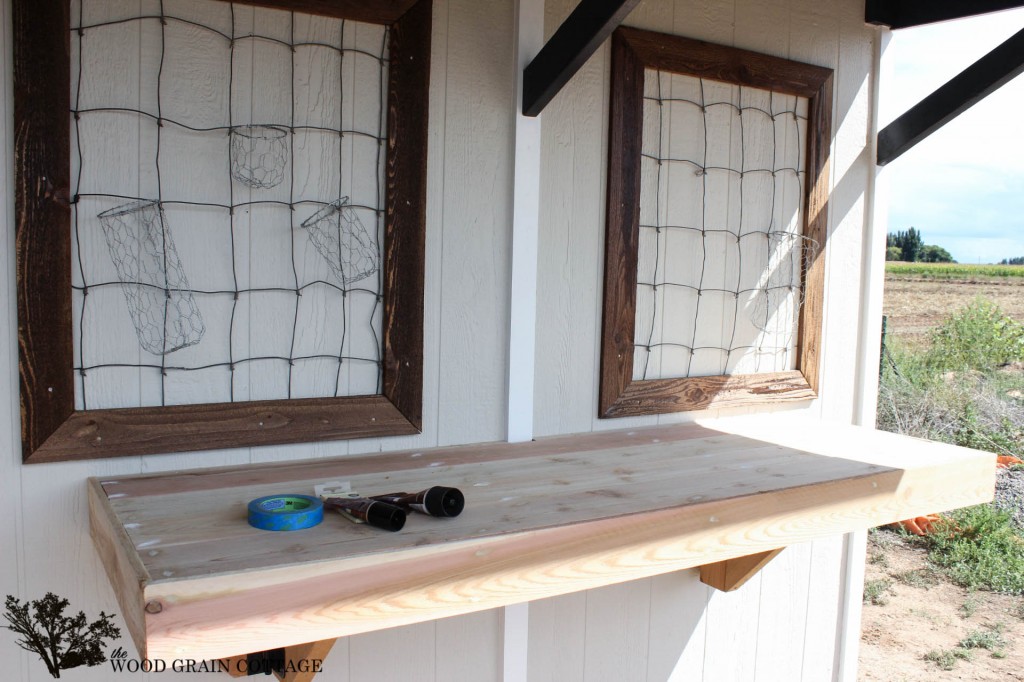 I started with sections I wanted to stain. I taped off all the planks that would be painted white with ScotchBlue™™ Painter's Tape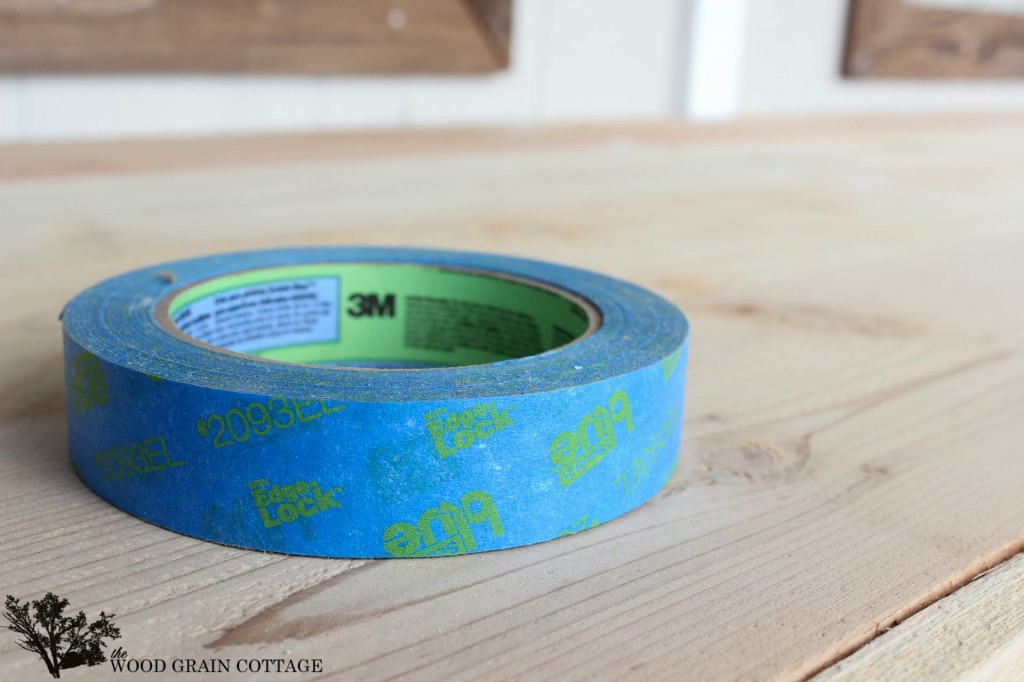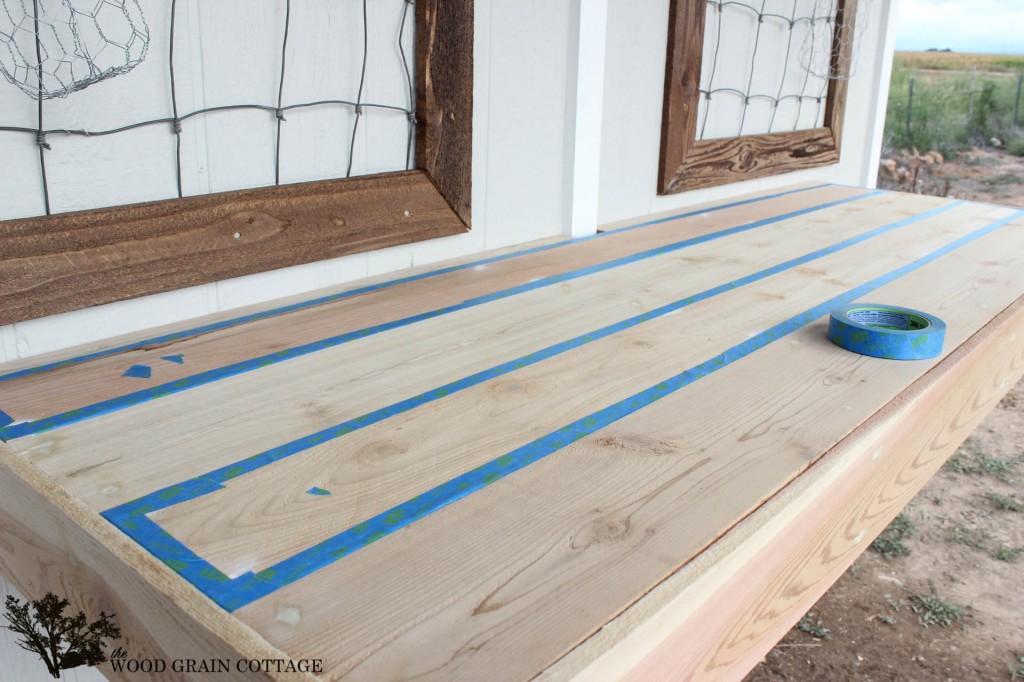 And then I stained everything with Provincial by Minwax. Once it was dry I sealed everything.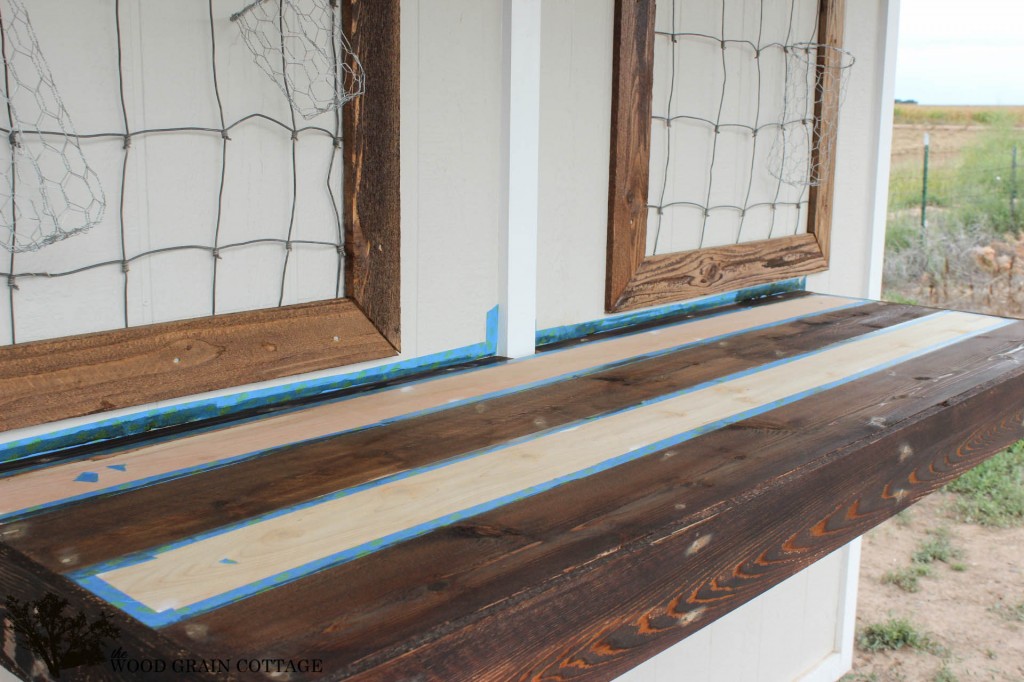 Once the sealer dried, I taped off the freshly sealed areas and painted the other boards white.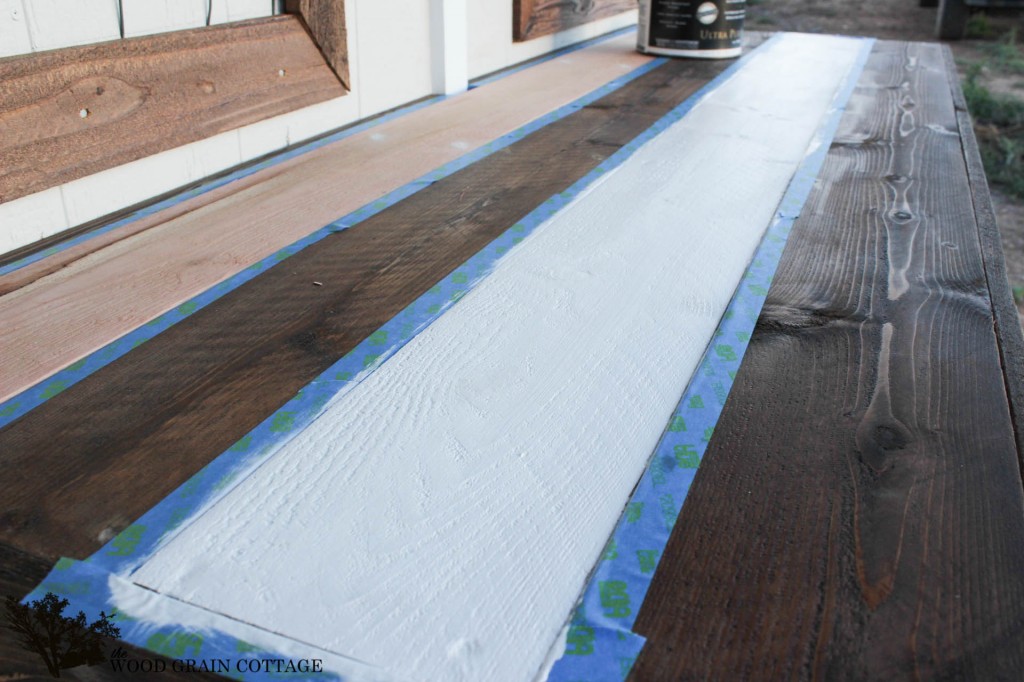 I pulled the tape off right after my second coat and was left with this:
Perfect!
Then I started on the second board and waited for everything to dry.
This is what I woke up to the next morning. #Excited!
I absolutely positively couldn't be any happier with results.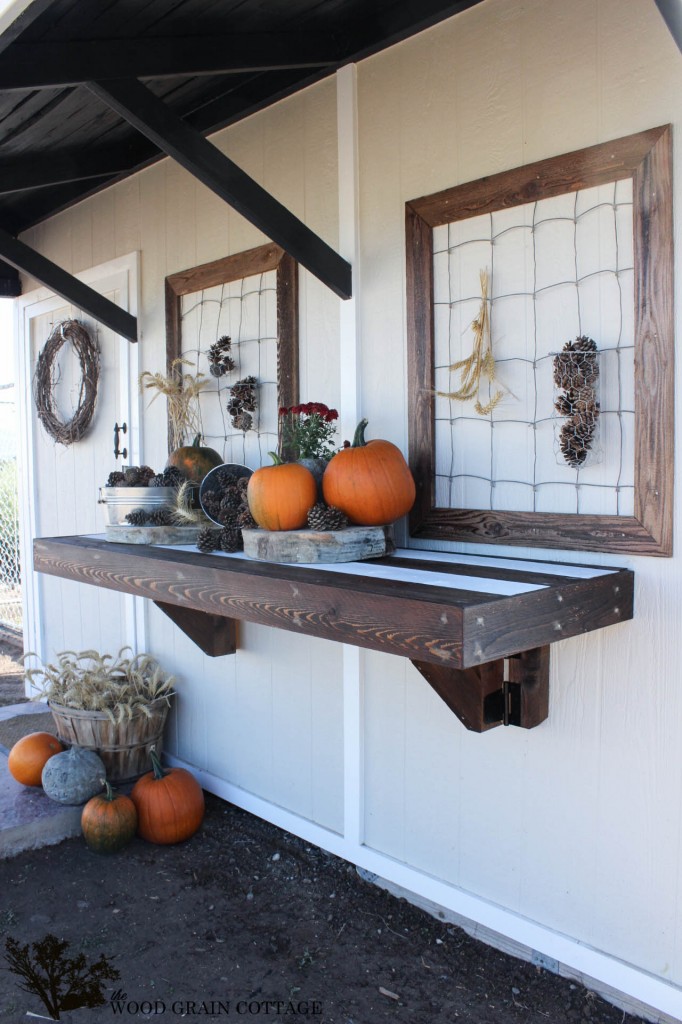 I am completely loving the fact that it can be up or down!
And those chunky brackets have my heart.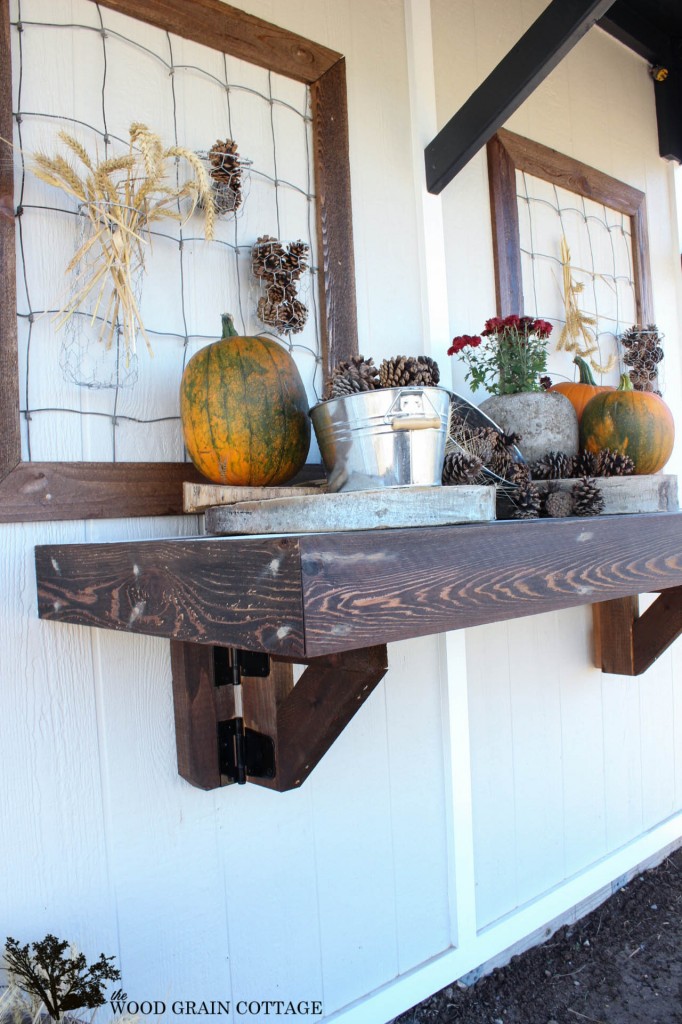 It's the perfect solution for a potting bench, and the fact that it folds up is the icing on the cake. I love that I can fold it up when I want to use it, but that I can leave it down too.
And don't even get me started on how much fun I had setting it up for fall…
Those stripes… Goodness!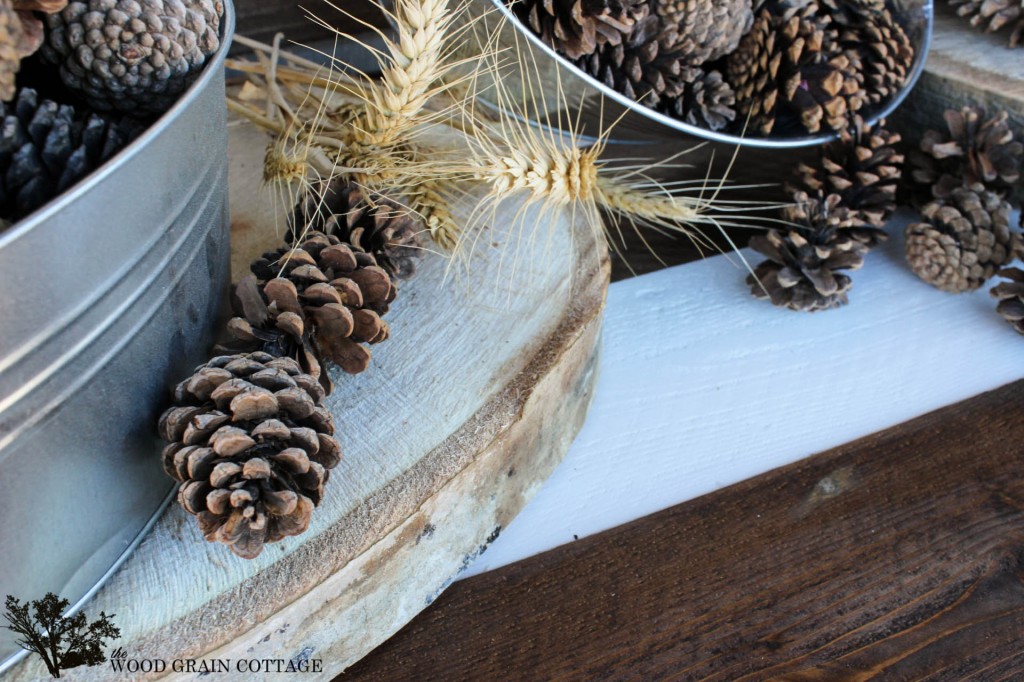 And one of my favorite things about it, well other than the fact that it's a fold up potting bench, is that it really makes my faux windows pop!
Be still my heart….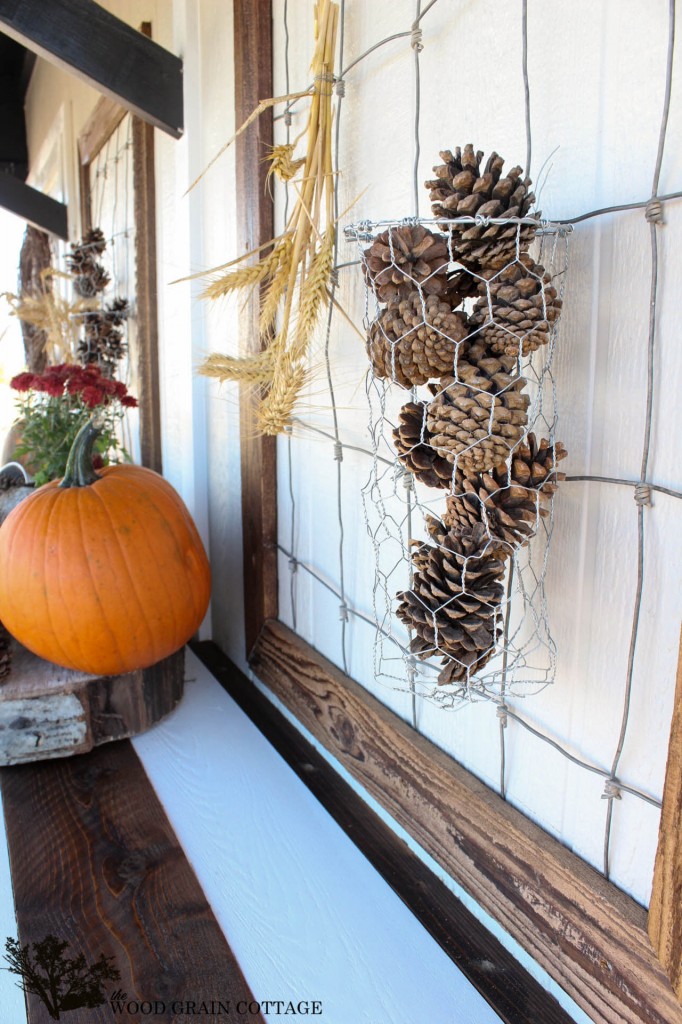 And this my friends, is love!
I'm sooo happy to have this bench and I know, without a doubt, that it's going to be put to good use!
This shed, it's come a loong way.
This post is a collaboration with 3M DIY. To keep up-to-date on projects, products and sampling visit 3MDIY.com.
To learn more about 3M and 3M Tekk Protection you can visit them here:
3MDIY.com
3M DIY Facebook Page
3M DIY Twitter Page
3M DIY YouTube Page
Note: I have been compensated by 3M for this post, but all opinions are my own. For my complete disclosure policy, click here.

Linking up to: