See how I made this DIY No Sew Jingle Bell Garland in this easy step by step tutorial. This easy project makes a beautiful addition to your Christmas tree.
Our Christmas tree this year is one of my absolute favorites. In the past, we have always used a tree and ornaments that my mother in law handed down to us right after we got married. Don't get me wrong, I was/am so thankful that we were able to use all of it while we needed it, but I was ready to start collecting a bit of my own Christmas tree decor.
Today I'm sharing the DIY No Sew Jingle Bell Garland that I wrapped around the tree. It's such an easy project, just like my jingle bell strap, but I couldn't be happier with how it turned out!
DIY No Sew Jingle Bell Garland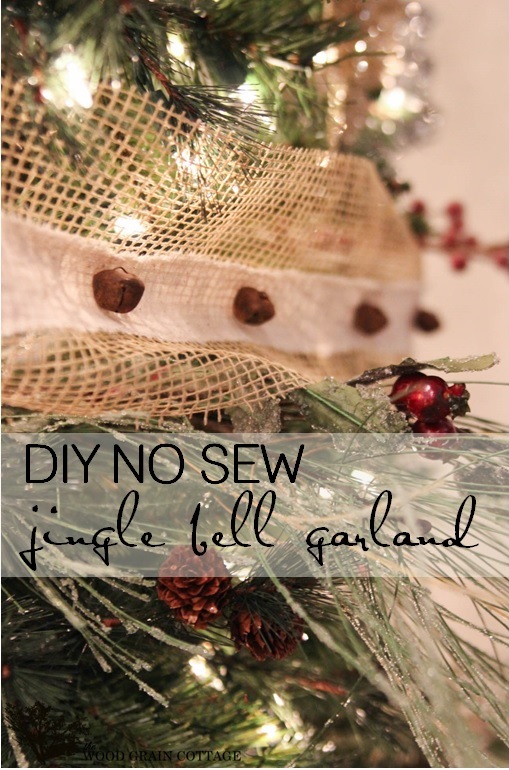 Here's how I made it:
I started with 2 rolls of mesh ribbon from Hobby Lobby and a pile of muslin, which I ripped into 2 inch strips…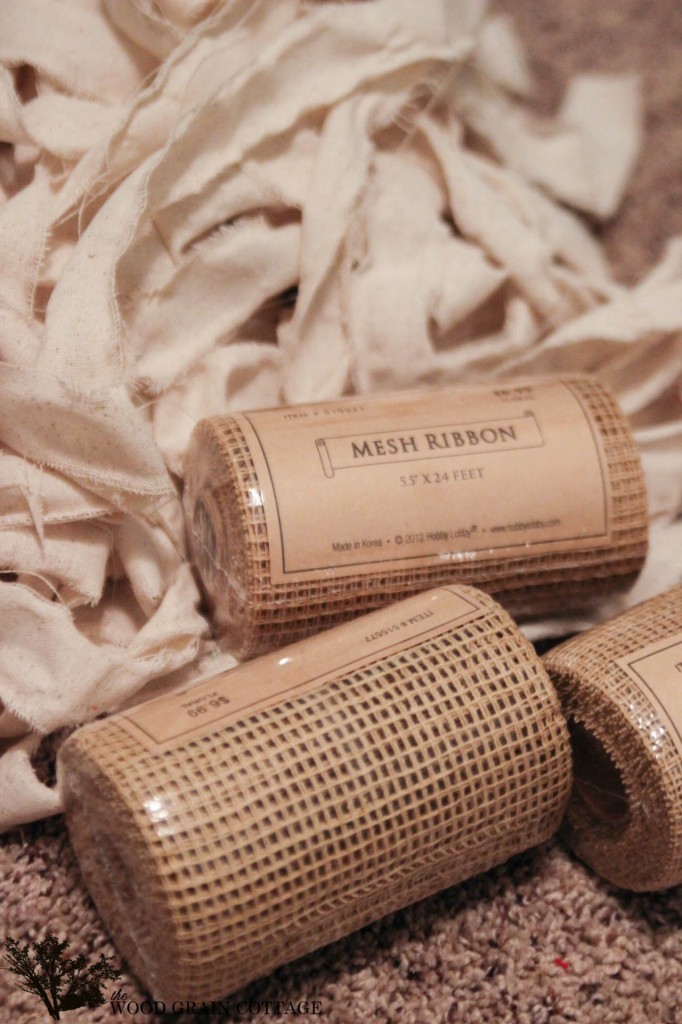 To see how to rip the muslin into strips, click over here.
First, I unrolled the mesh ribbon and placed the muslin strip in the middle…
Then, I just hot glued the two together and kept adding the muslin strips to the ribbon…
Once I had the two rolls completed, I rolled them back up and placed a rubber band around them. The next day I added the jingle bells, which I bought at my local craft store.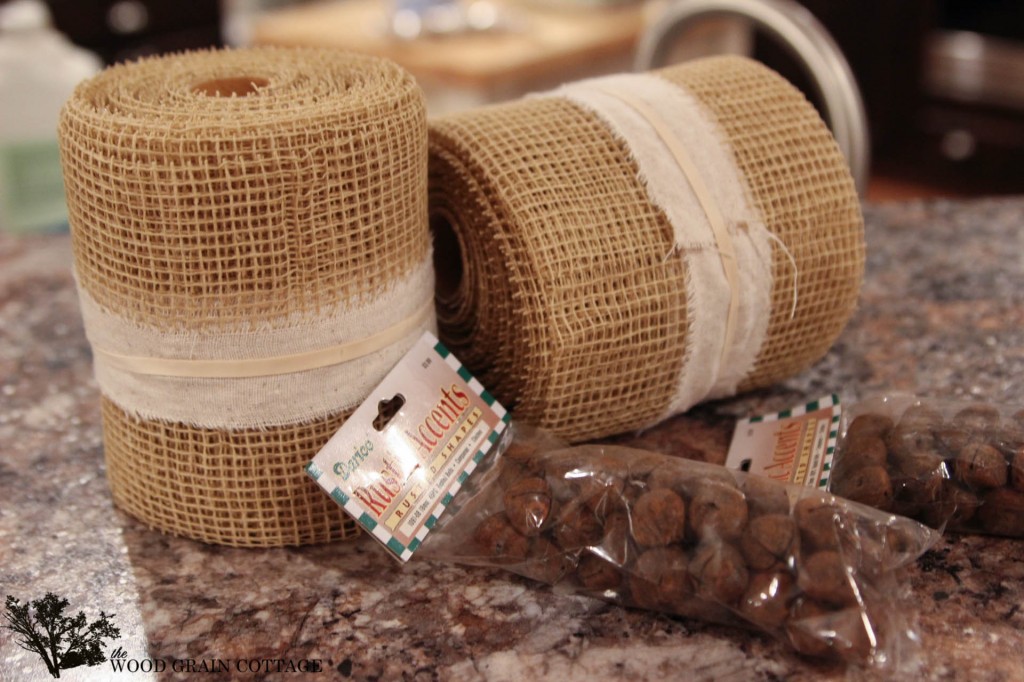 I rolled out the mesh ribbon and added a dab of hot glue to the side of the jingle bell…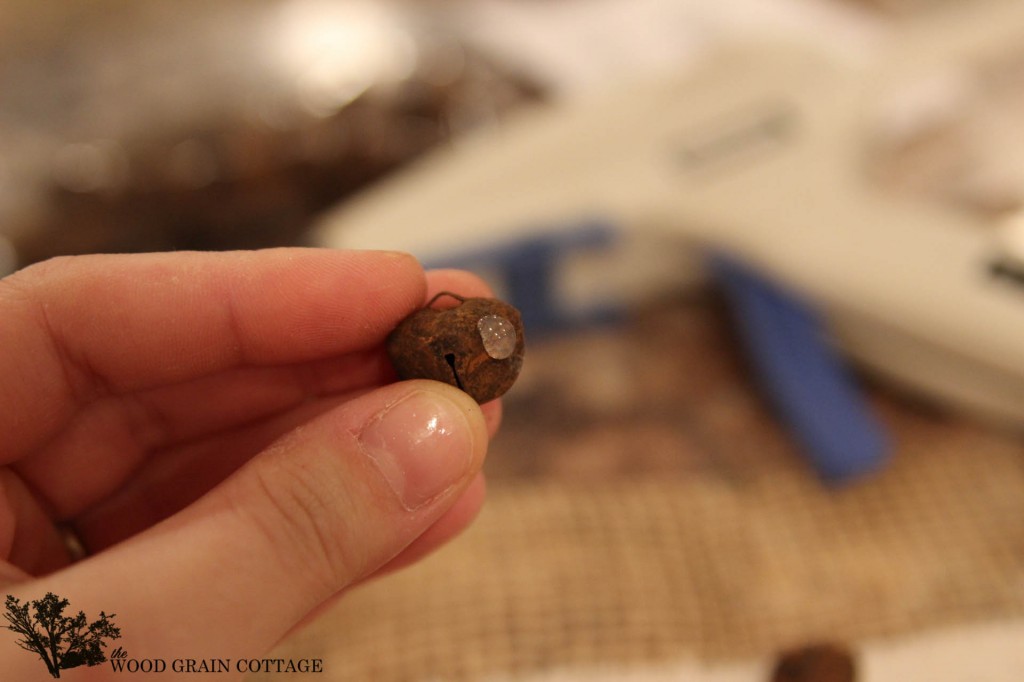 Then I just pressed it onto the center of the muslin fabric…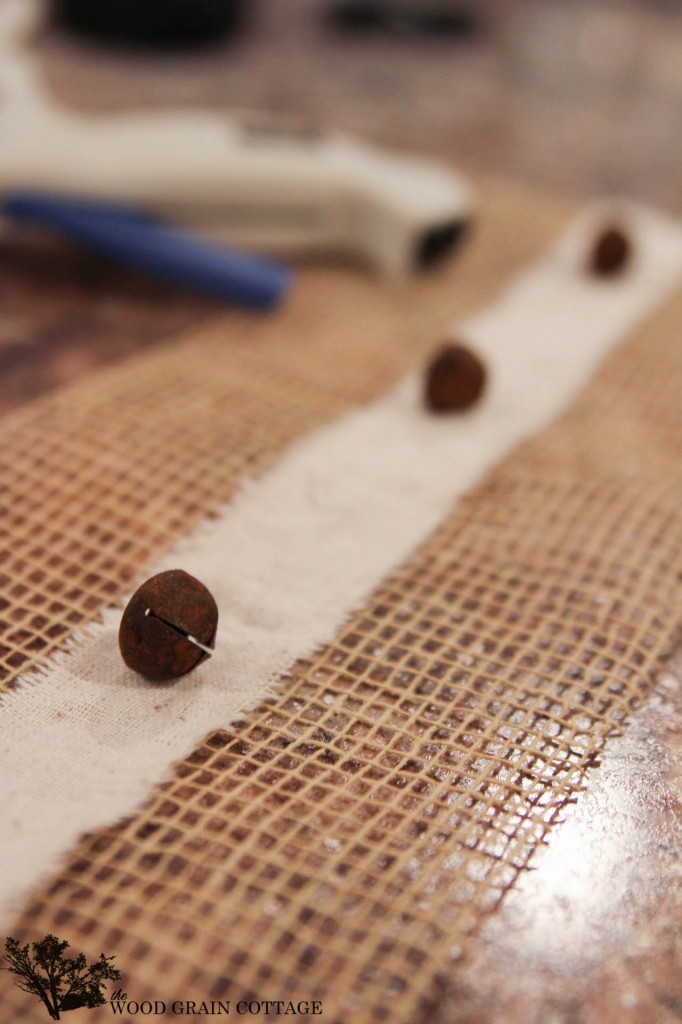 I spaced them about 3 inches apart and kept hot gluing them onto the fabric…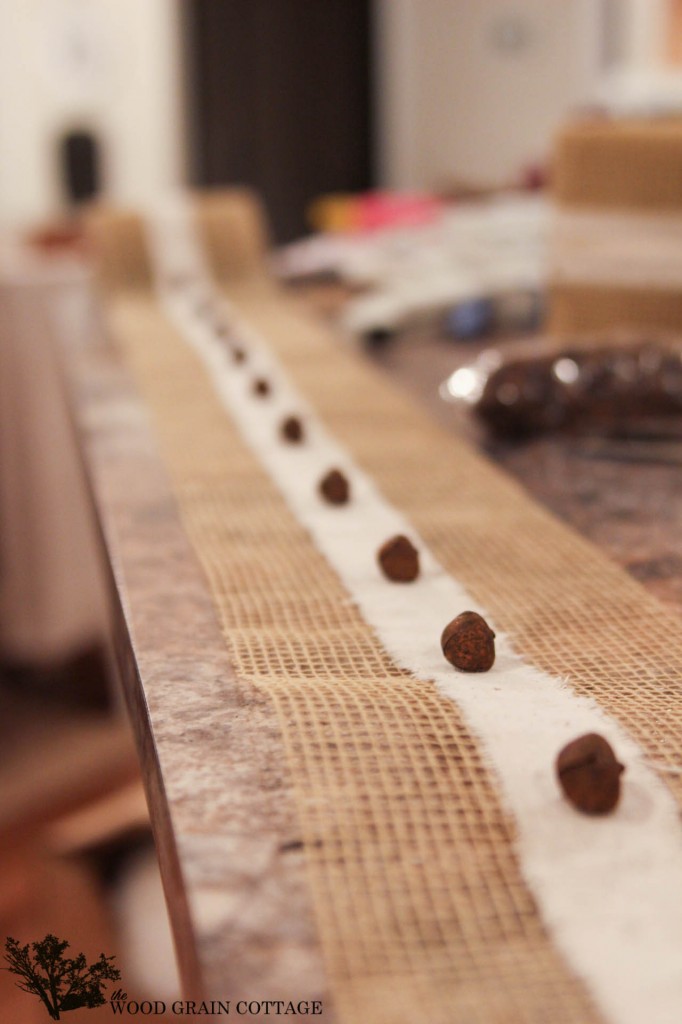 Once I had them all glued on, I wrapped it around our tree.
Such a simple project with absolutely lovely results!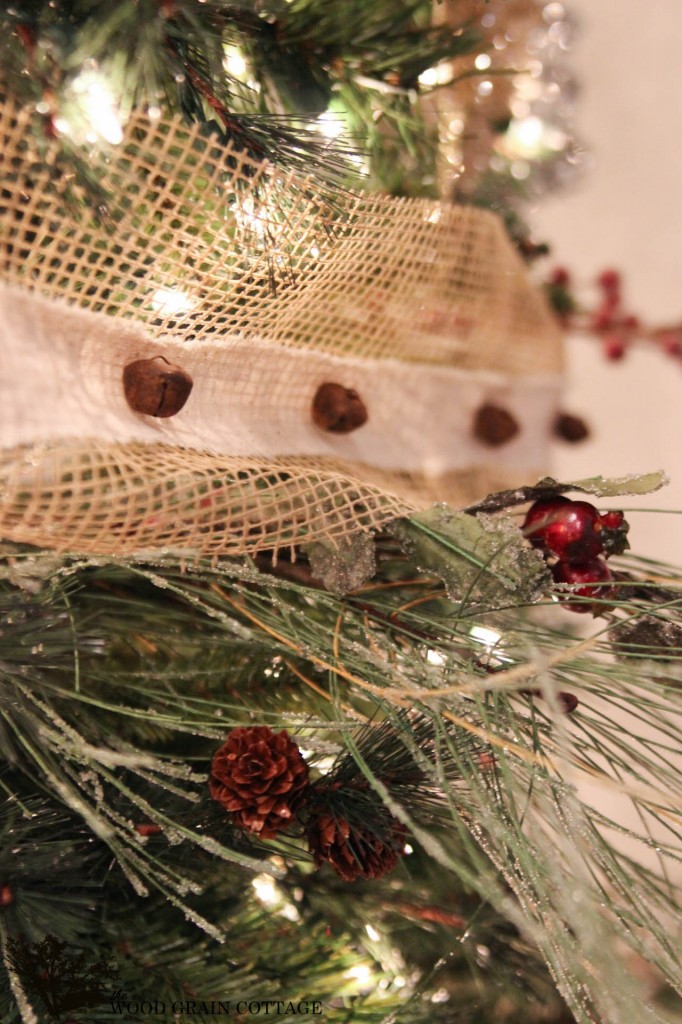 I love how the antiqued finish of the jingle bells contrast with the muslin fabric…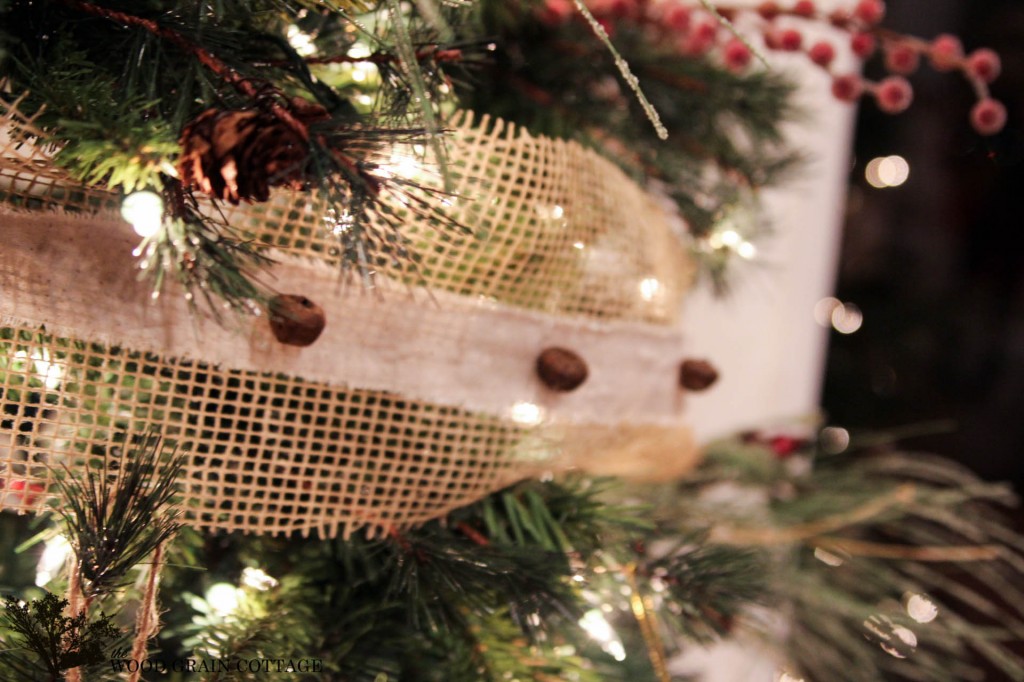 And frosted berries…
And kraft paper packages…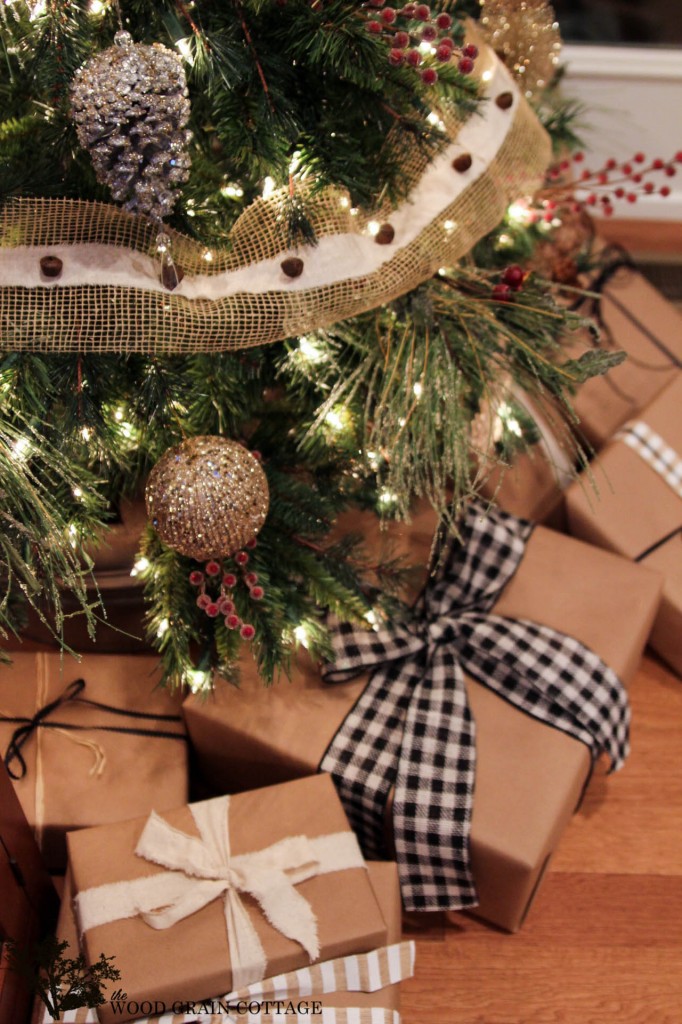 But I really love how the lights still shine through the burlap mesh…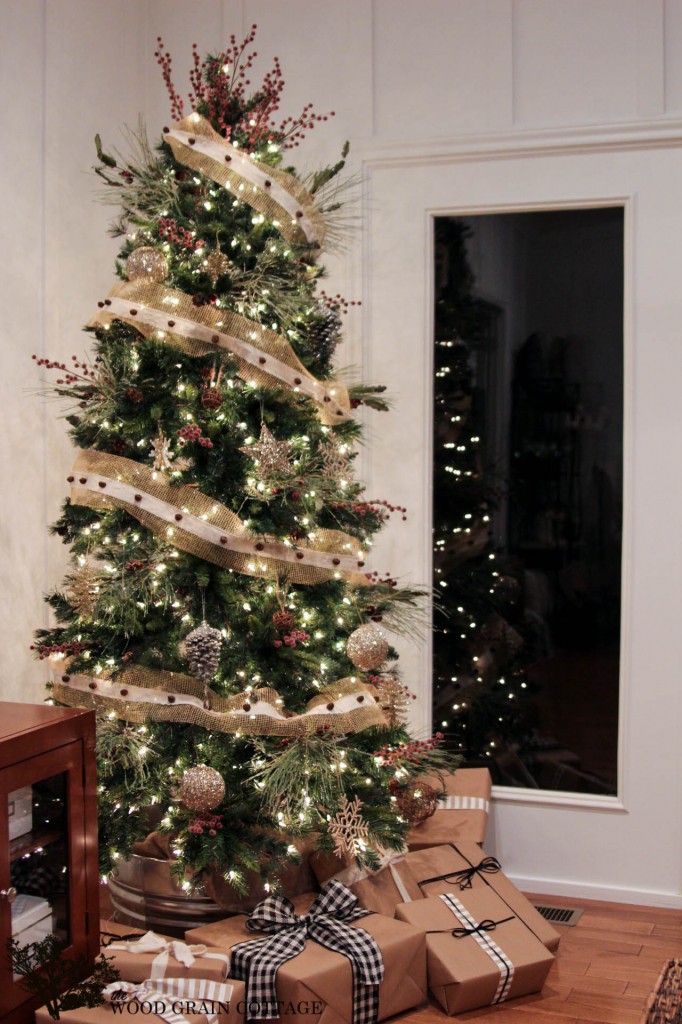 And even when I don't want to wrap the garland around our tree every year (a girls gotta mix it up!), I can still think of so many ways to use it!
In the mean time, I'm enjoying evenings curled up on the couch with a cup of hot tea while I admire the tree. It's the simple things around here…