With the design plan in place, it's officially time to start talking about demo'ing the laundry room. There are three rooms in the house that we're trying to have done in time to move in by the end of the month… Yes, I said the end of the month, as in January. We may be slightly crazy, but I think we'll be able to make it, knowing as soon as all of our stuff is moved in, the real projects begin.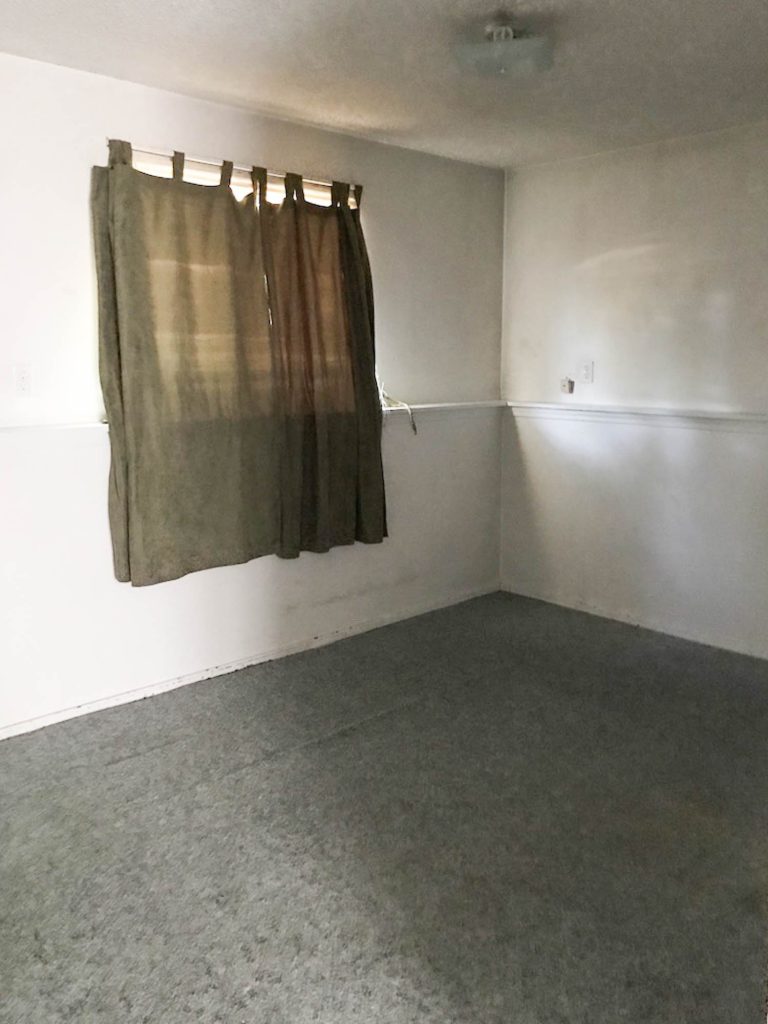 In order to move in, we need the kitchen, hall bathroom and laundry room to be complete… which basically means "finished enough to function". With that said, we're moving full steam ahead, making sure all the major demo work is done and we can start putting those rooms back together.
Overall, the laundry room had a nice blank canvas to work with. The only area we knew we'd be changing, was the footprint where the original walk in closet was. Rather than having a walk in closet in the laundry room, we chose to take the existing closet space and add it into the tiny half bath area, which will eventually allow for us to have a full bathroom down stairs as well.
Here's what the floor plan originally looked like…

And here's what we changed it too…

We could never understand why there was a small entry space for the bathroom. It didn't make any sense. The obvious decision for us, was to remove it altogether and to combine this small entry space, the tiny bathroom and the walk in closet from the laundry room into one large room. In the future, it will make a great bathroom that will have natural light from the window!
Removing those unnecessary rooms allowed for us to create a new, straight wall in the laundry room, so that's where demo started…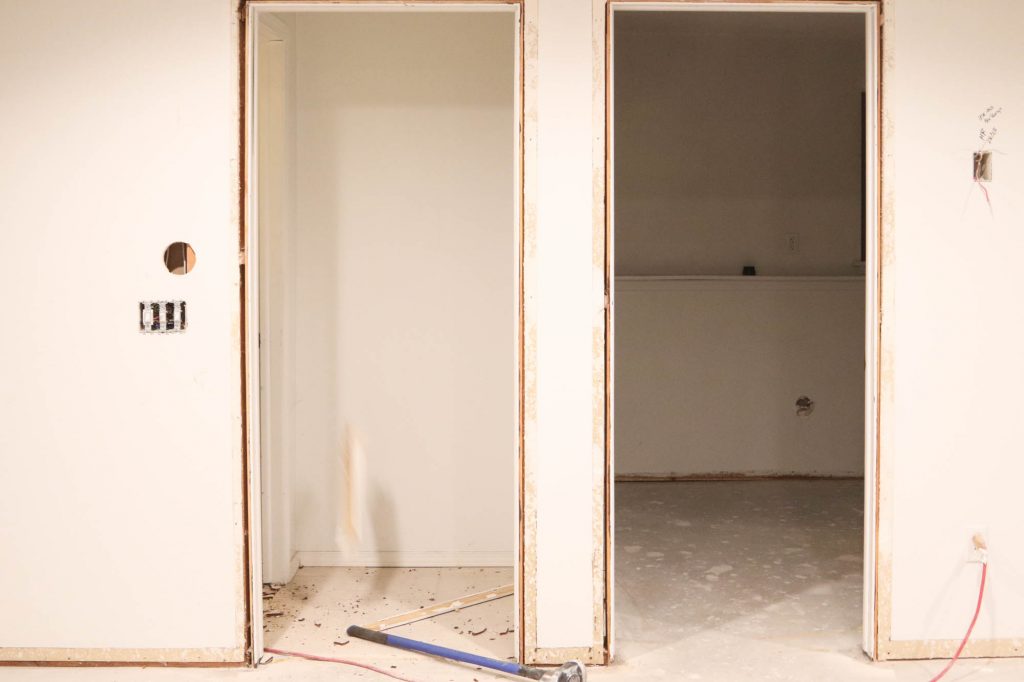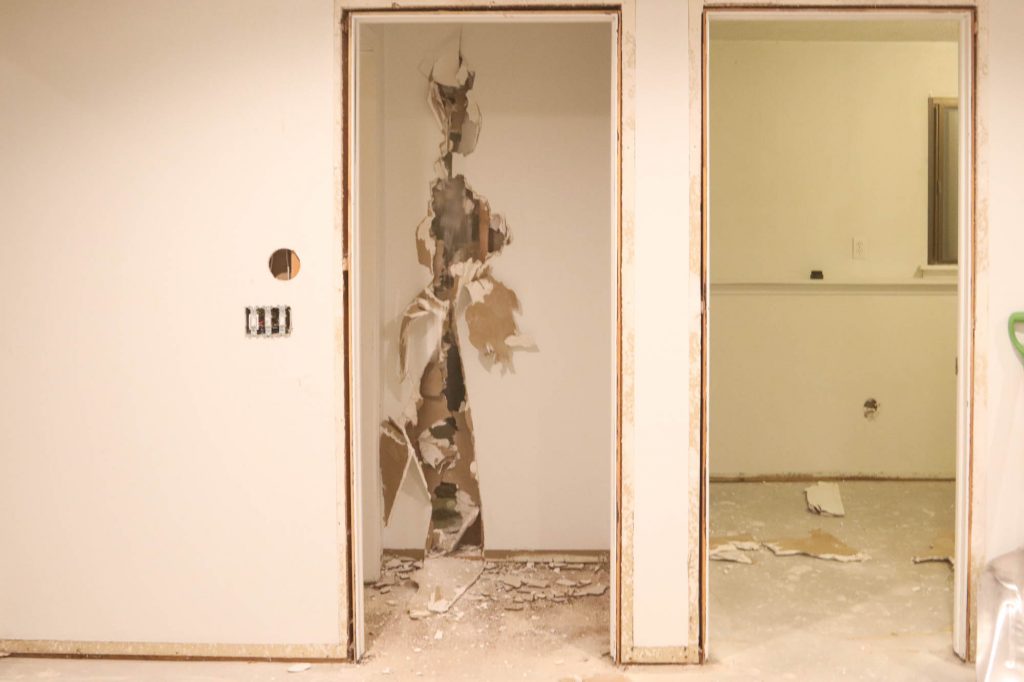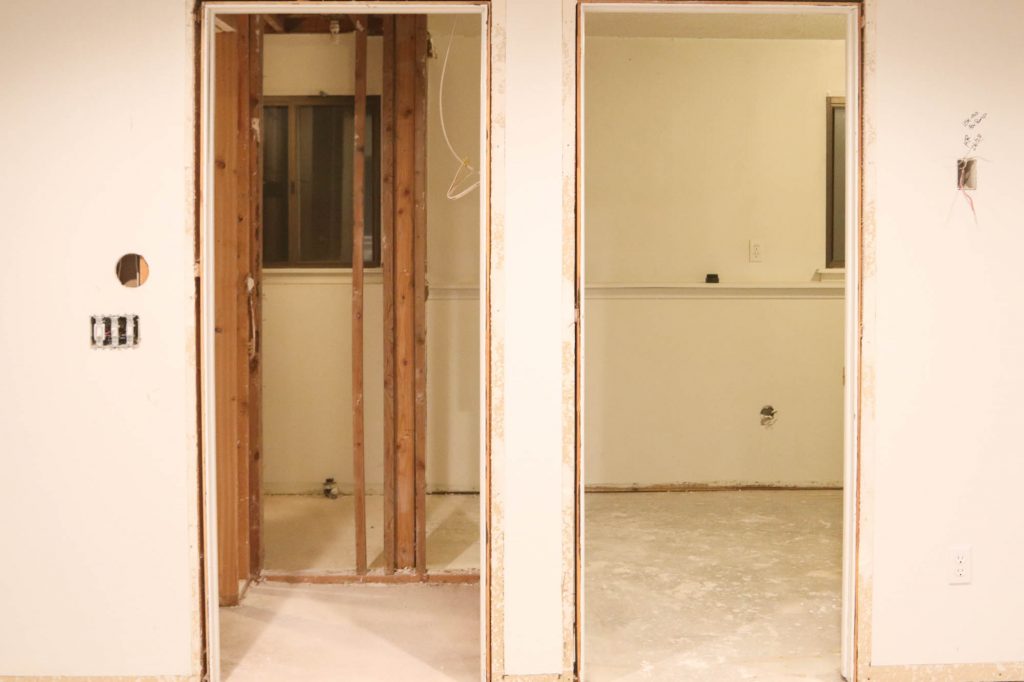 Gone were the days of the awkward walk in closet with the window…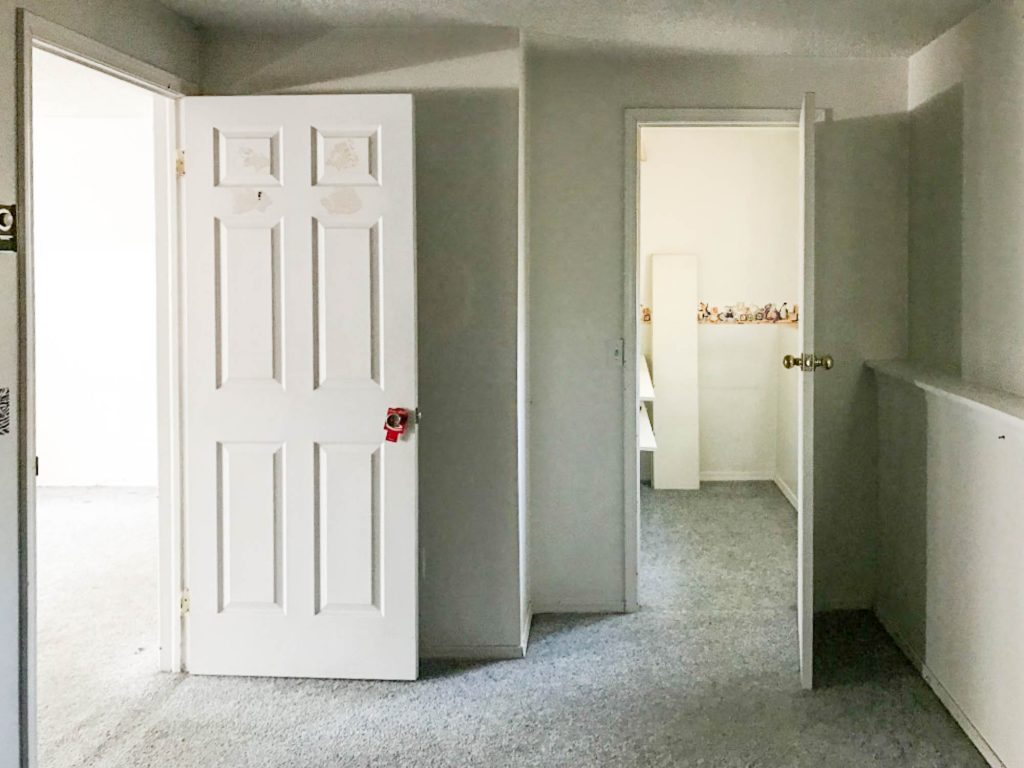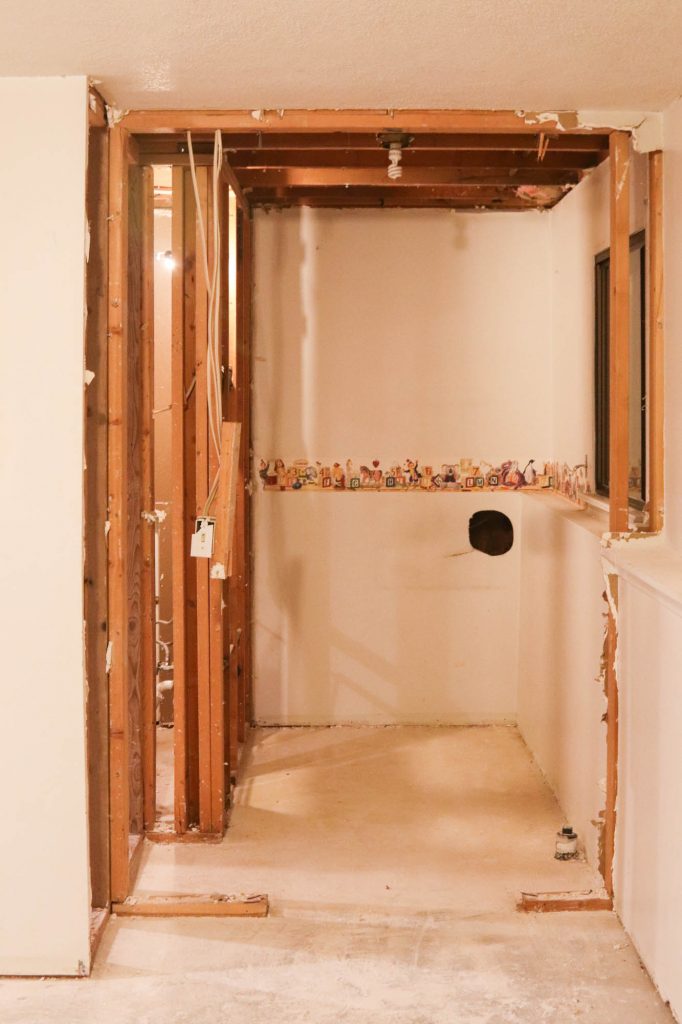 With those walls gone, we could now make this one straight, long wall, separating the new laundry room from the closet…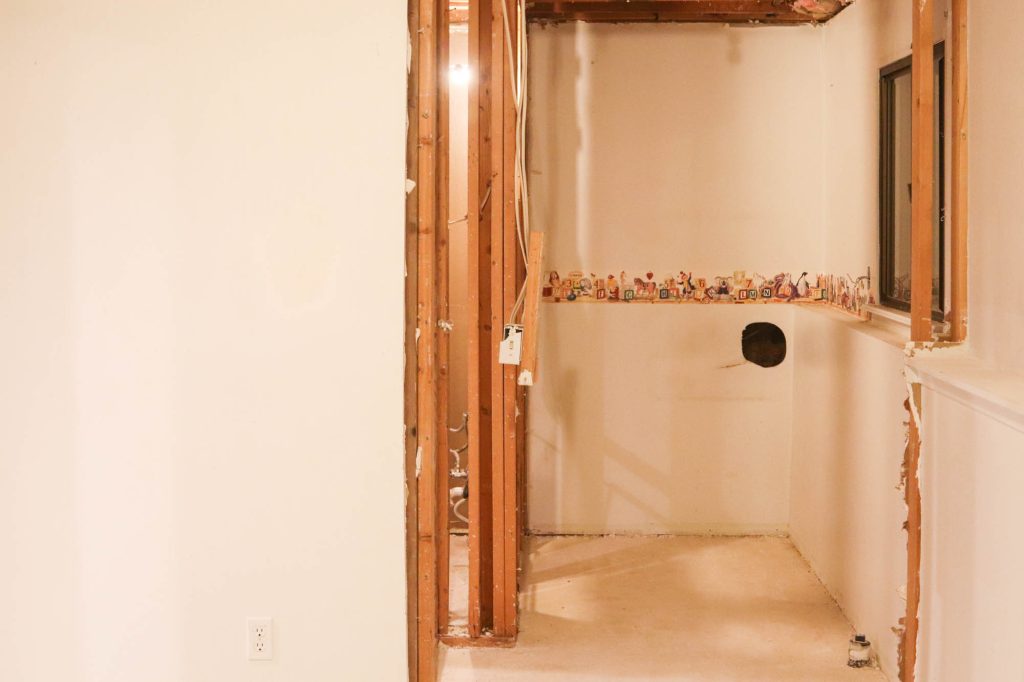 As for the little half bathroom?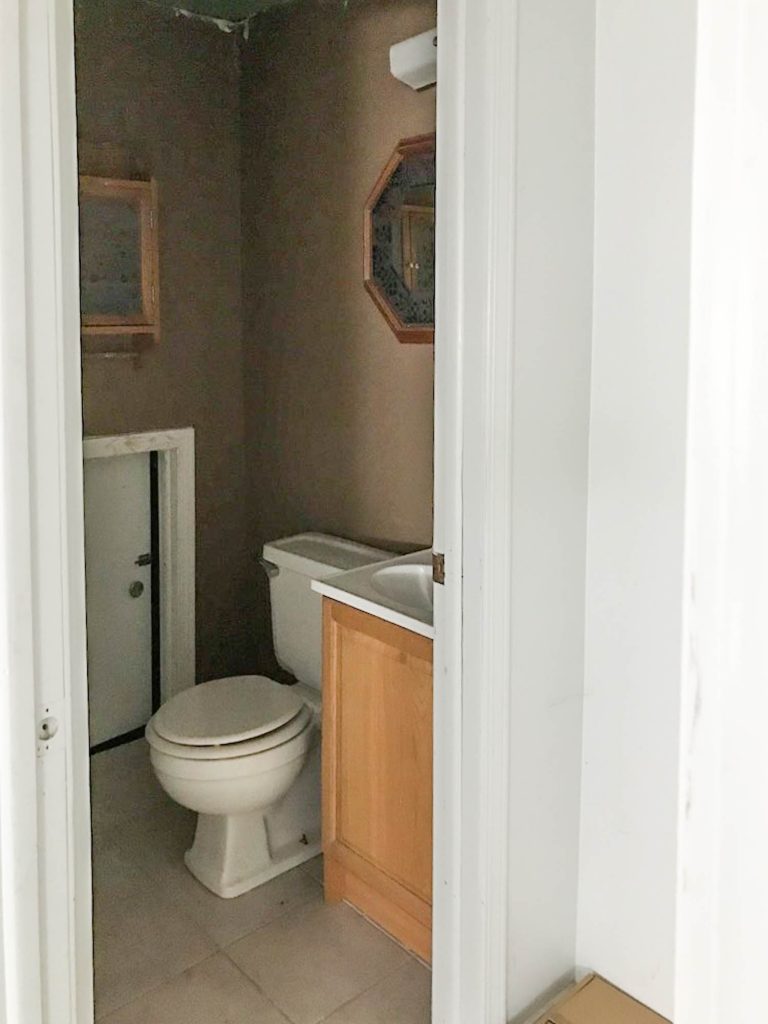 Well, it was completely demo'd too…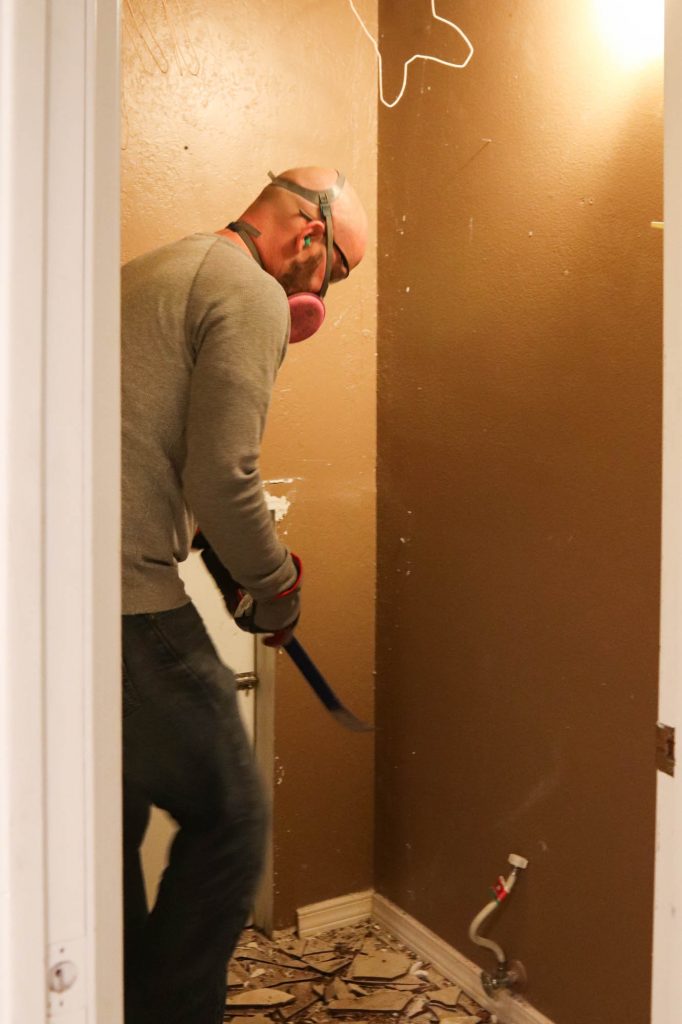 And since we'd just demo'd out the upstairs bathroom and discovered the rotted sub flooring, this awful patch job suddenly made sense…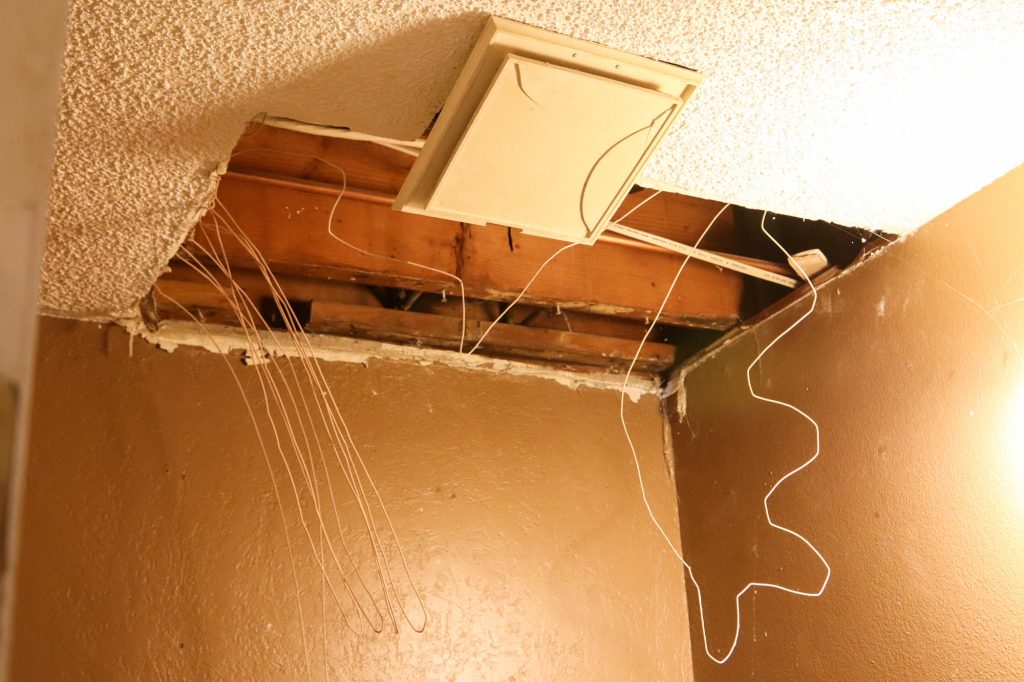 (Side note: all those wires are from the previous electric ceiling heat.)
Now, the bathroom looks like this…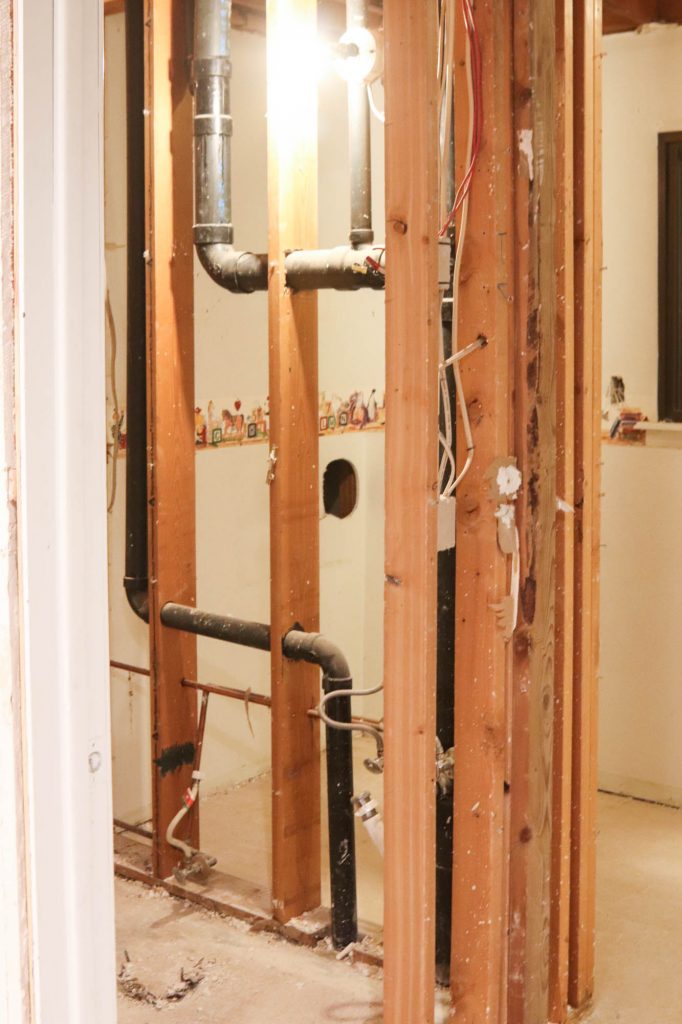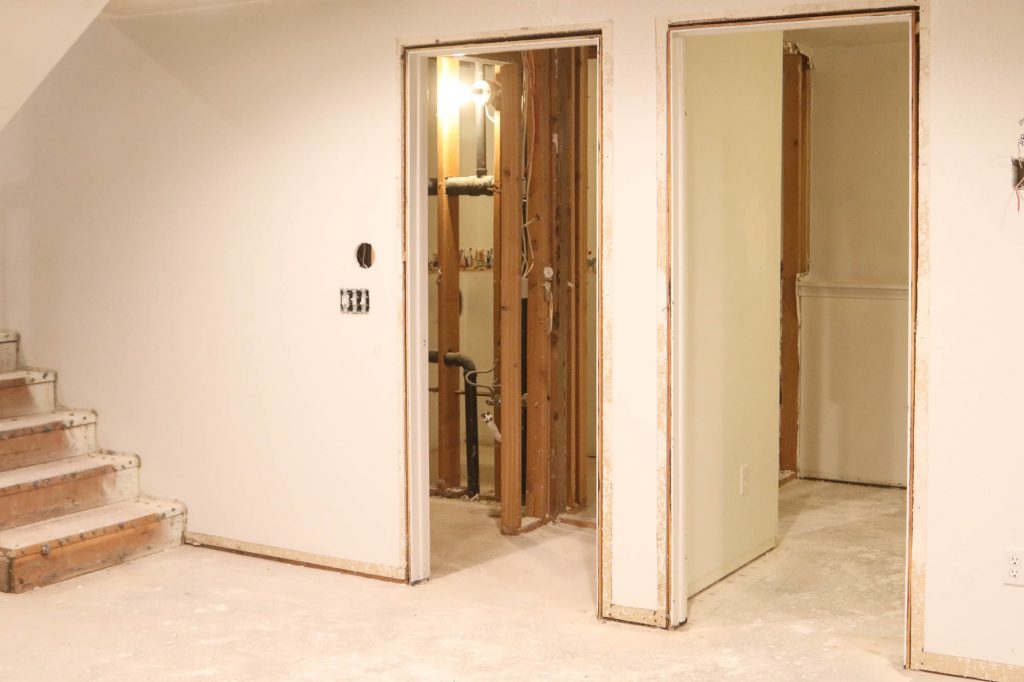 For now, that bathroom/ closet area is going to stay open. When we're ready to tackle the downstairs bathroom, all the plumbing will need to change and be reworked for the new layout. Until then, we'll be adding a door to close it off. Realistically, this will probably be the last room we finish.
With the laundry room as one of the main rooms we'd like to have "finished" in order for us to move in, we're moving full steam ahead. Another update coming right up…