Today marks a big day for me, and this blog! When I first started my blogging journey, I had no idea what to expect. Four years later, I am working from home full time, writing new blog posts, launching an online shop, traveling to markets to sell our handmade items, and working on several other amazing projects and products. Needless to say, this journey has compeletely blown me away… in the best of ways!
I'm sure you noticed from the title of this post what my surprise is, but last year I started working on my e-book, which was completely inspired by you, my wonderful readers. I'd get so many e-mails asking me "how I found my style?", or "how do you know where to put things?", and "how do you get everything to look so cohesive?". Those questions came steamrolling in, and I'd always answer the same way… through trial and error.
But as I've grown as a blogger, and as a decorator, I've known there was a much more in-depth answer to those questions… An answer that would take up a lot more space than a simple e-mail. So, I started jotting down my ideas, and I soon had the outline for the book. My journey on finding my style wasn't something that happened overnight (proof here and here)… and I had years of frustration before I really started seeing results. The thing is, I don't want to make you guys go through the same thing. I want to alleviate the fear and frustrations as much as possible, and give you all the tools you need to not only start your decorating journey, but to really succeed.
There's no room to be frustrated. The decorating struggle is real… and if I can help you narrow it down, or solve the elusive "what is my style?" question, then I've helped you enjoy your home, perhaps even more than you already do.
I'm still working on finishing the last few things for the e-book, and it will launch on Monday, May 30th!
I am beyond excited for you to see what I've put together. And because I know everyone has a different learning style, there will be three different packages that will help anyone from a beginer to an advanced decorator. Any and all skillsets are welcome!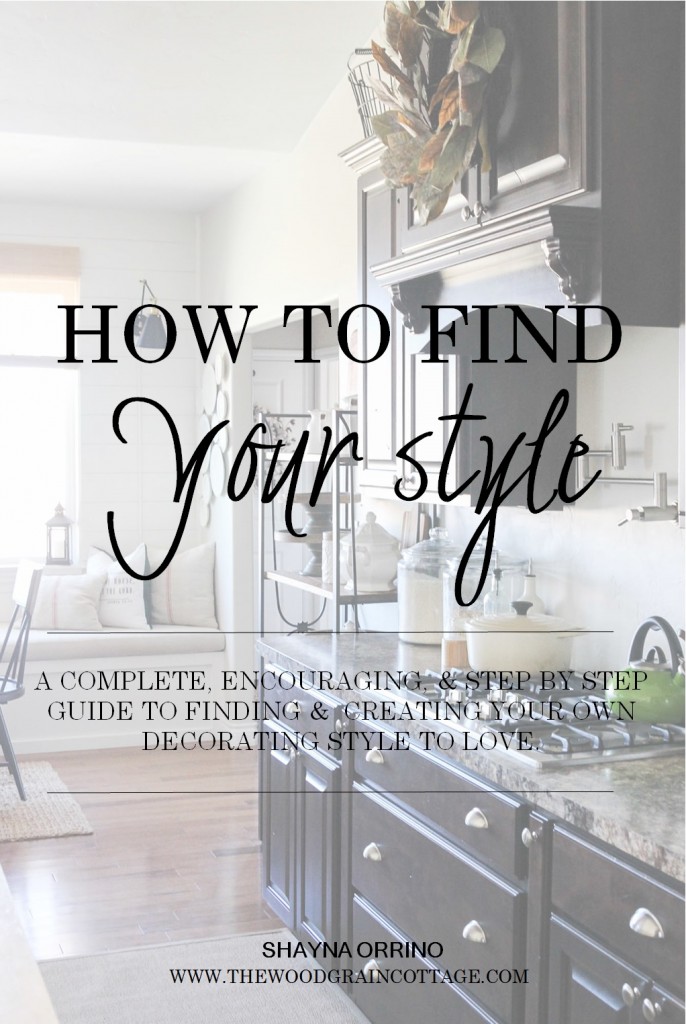 More than anything, I just want this to be beneficial for YOU. I want you to feel like YOU ARE good enough. I want you to feel like YOUR HOUSE is good enough…. And I want you feel like YOU CAN DO THIS, because you can!
So, stay tuned for more information as we get a little bit closer to May 30th… it will be here before we know it!
In the meantime, if you'd like some of my helpful tips and tricks on finding your style, sign up for my free 5 day e-mail series below. I'll also be sharing exclusive sneak peeks of the e-book, examples from the book, and discount codes. If you want to find your decorating style, I've got you covered!
Before I sign off for the week, I want to say a BIG thank you. This blog has turned into so much more than a place I share decorating ideas and DIY projects… it's turned into a community of friends. You truly are the best!
There's no place like home, so let's make it the best place we possibly can!