If you've been reading The WGC for awhile, you've probably noticed that I really love thick slabs of wood. There's just something about them. They look great and they can be used in so many different ways.
Today, I'm showing another way I'm using them, as a Wood Slab Sign!
Be still my heart, because I am in love!
Here's how I made it:
I started with this thick wood slab…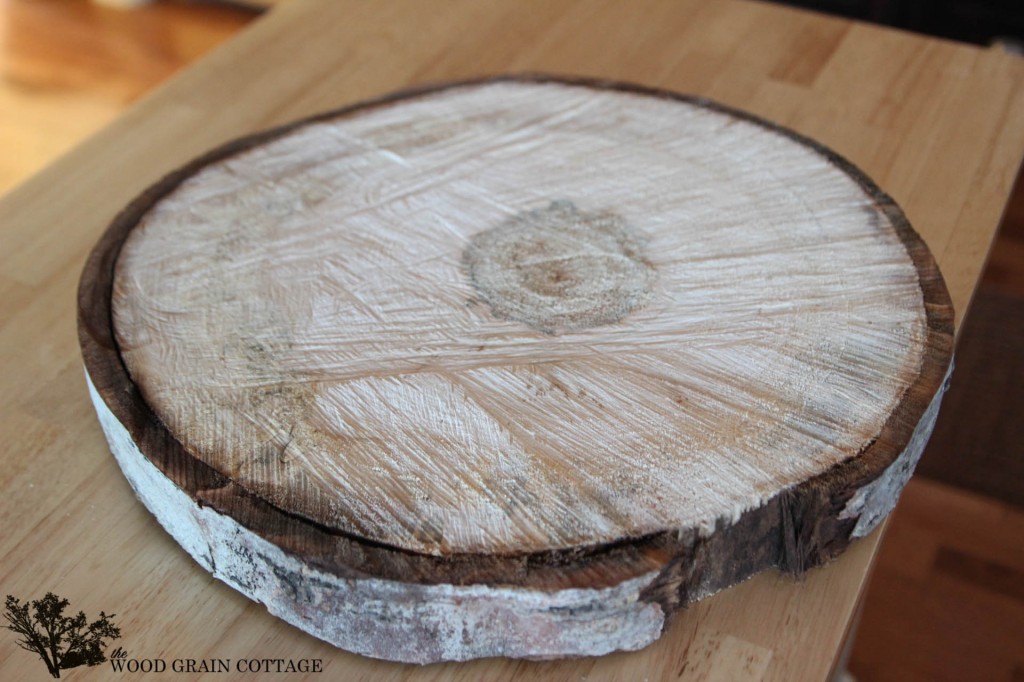 My awesome uncle delivers these to me whenever I ask. He cuts them with his chain saw off of a fallen aspen tree on his ranch. He's truly awesome! He also brought me the wood that I turned into a serving tray and he lets me collect driftwood anytime I need it for projects like this, this, or this. Awesome, I tell ya!
For the wording, I used my silhouette machine to create my saying, then cut it out on heavy card stock…
Once it was cut out, I measured and spaced the wording in the middle, then taped the edges to hold it in place…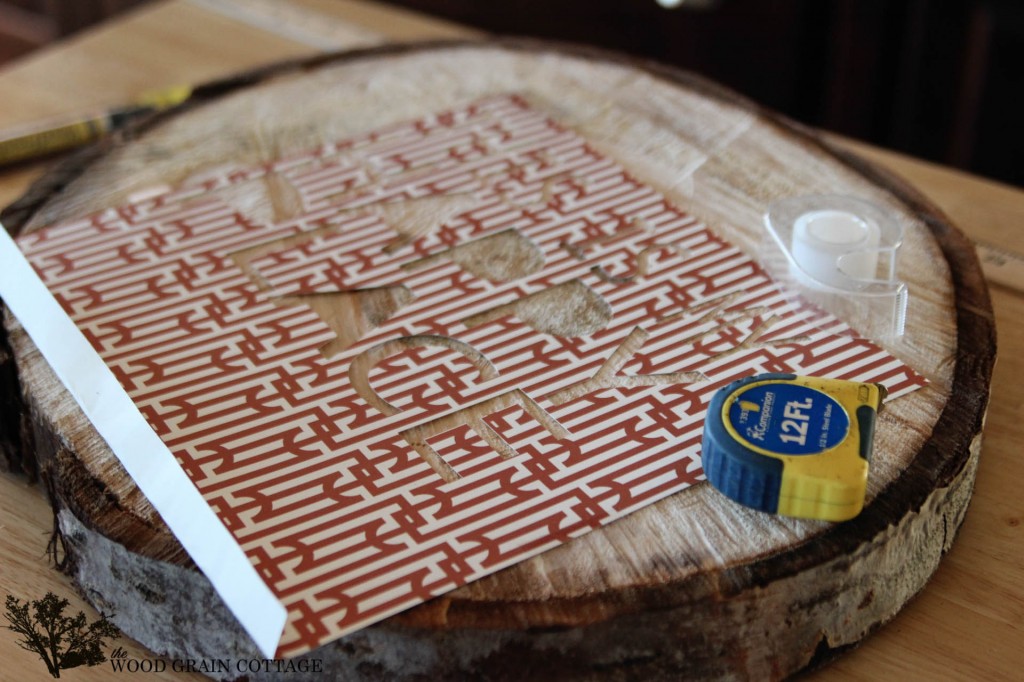 I used a pencil and traced each letter…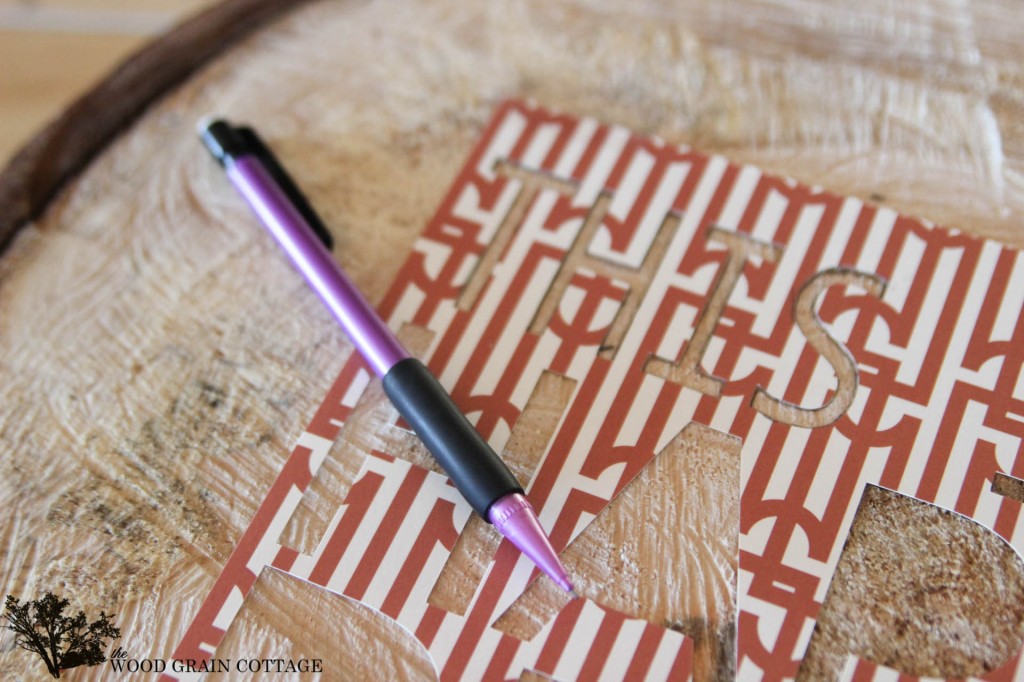 Once I had all the words traced, I was left with this: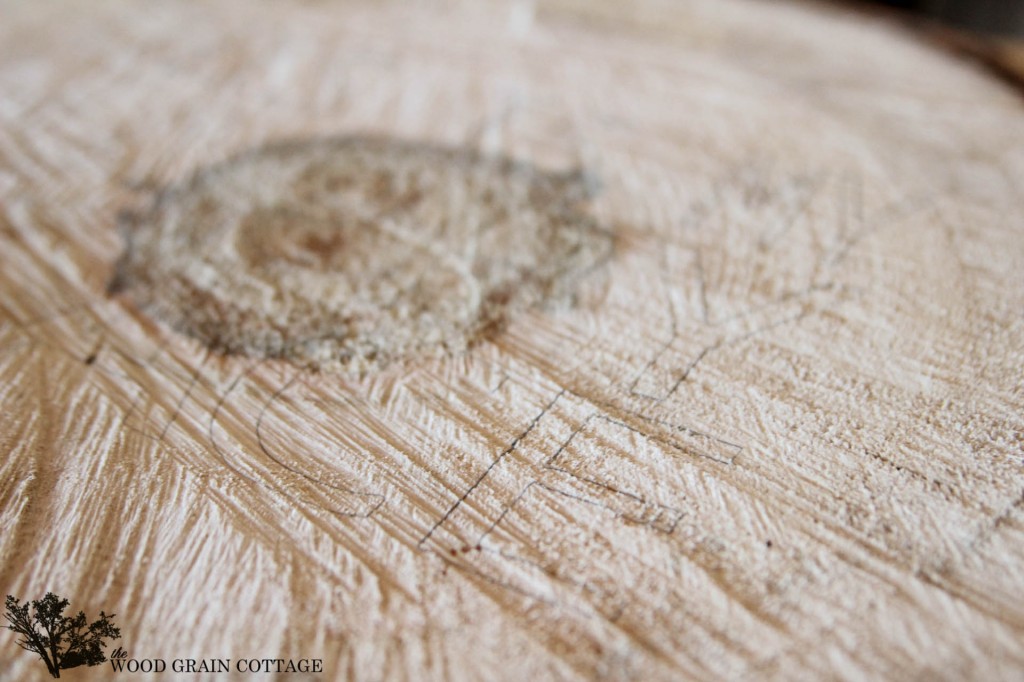 For the wording, I used the Minwax stain markers to fill in the words…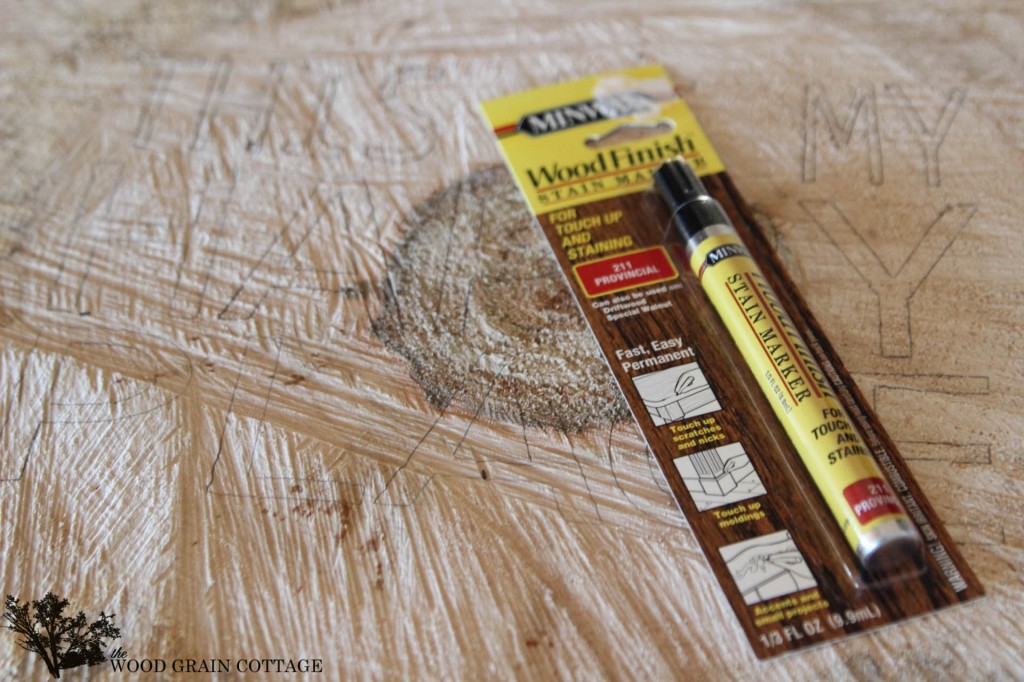 Since I love the provincial color, I used that…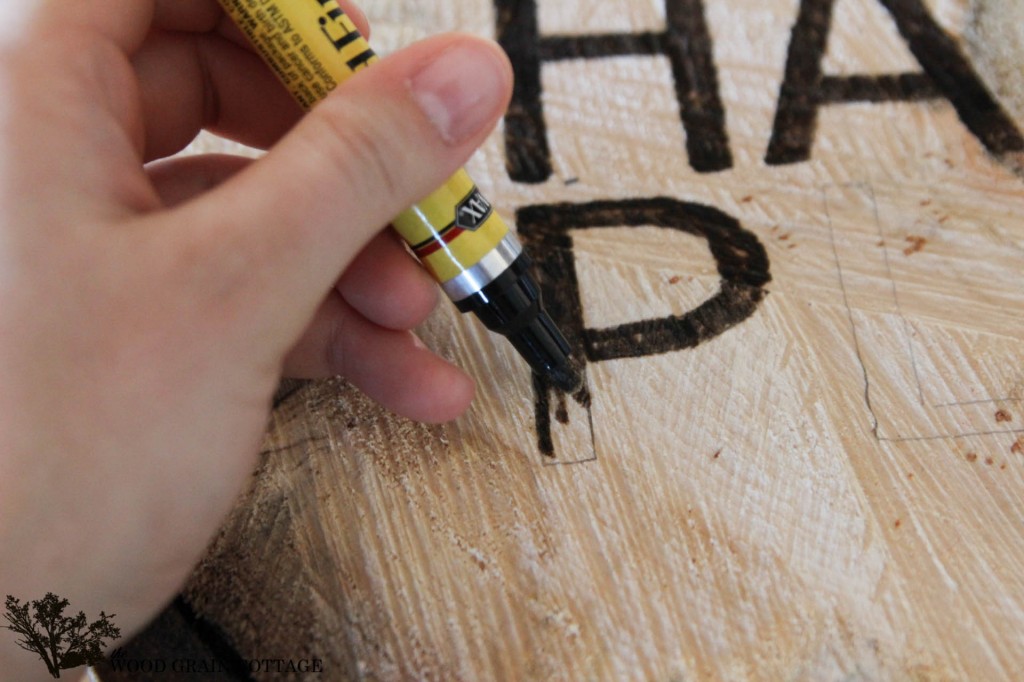 With all the words filled in, this is what I was left with: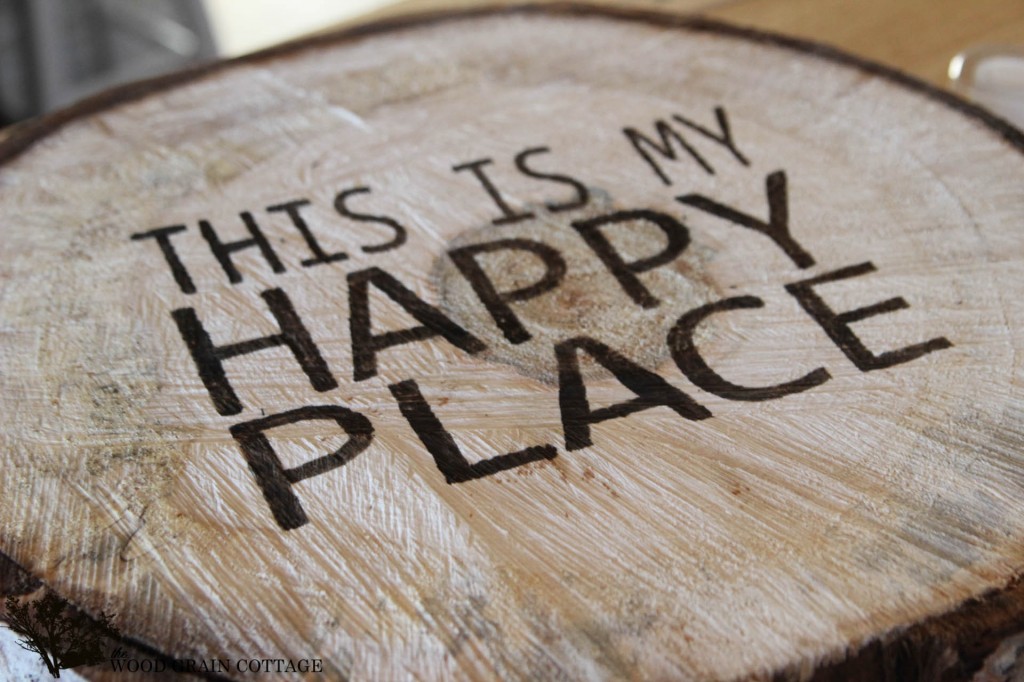 It's such a fun piece to have around the house and I'm already trying to decide which room to put it in.
I love that it still lets the wood shine through…
And the bark on the outer edge makes me happy! This is definitely authentic!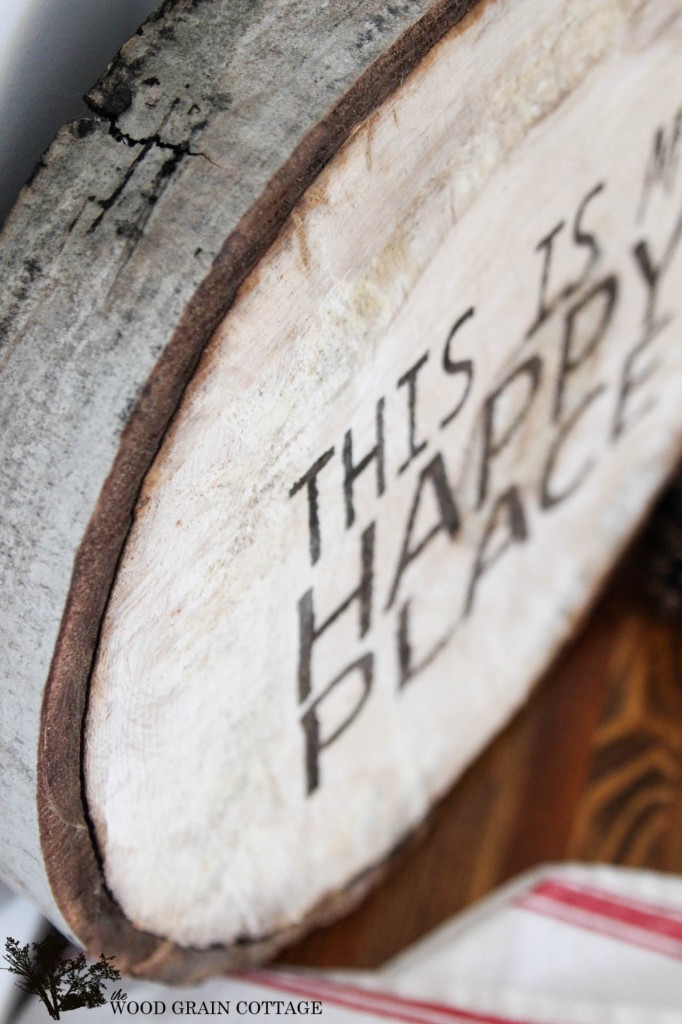 The stained letters also make me really excited, just look at 'em!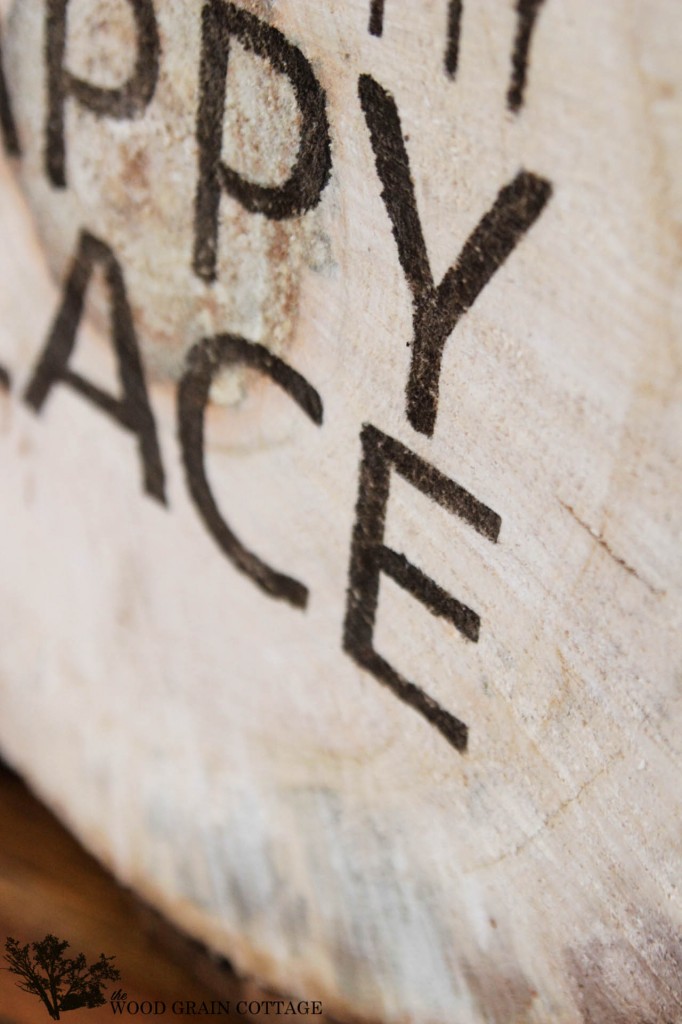 I could have painted them instead of staining them, but I love how the stained words gives the wood another depth…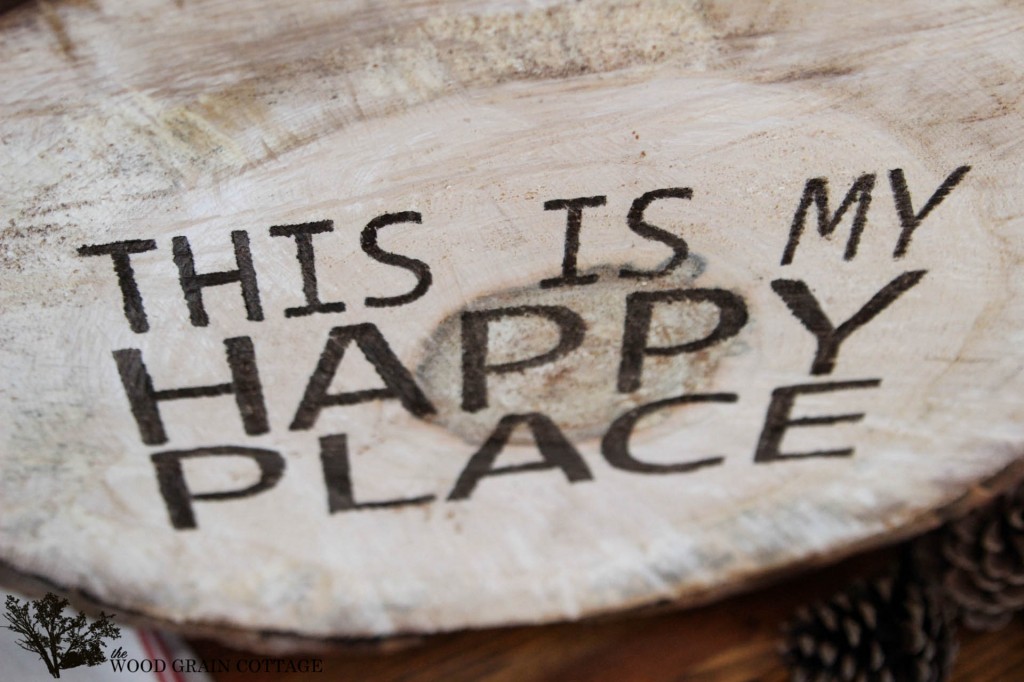 Plus, they tie in with the outer ring of the bark…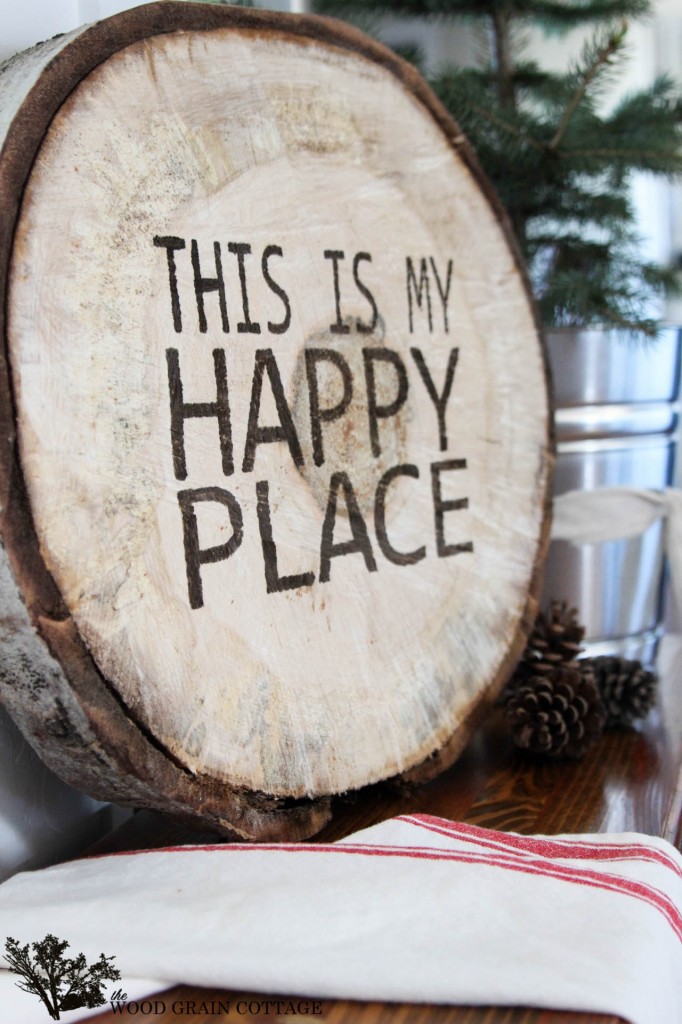 Like I said, be still my heart!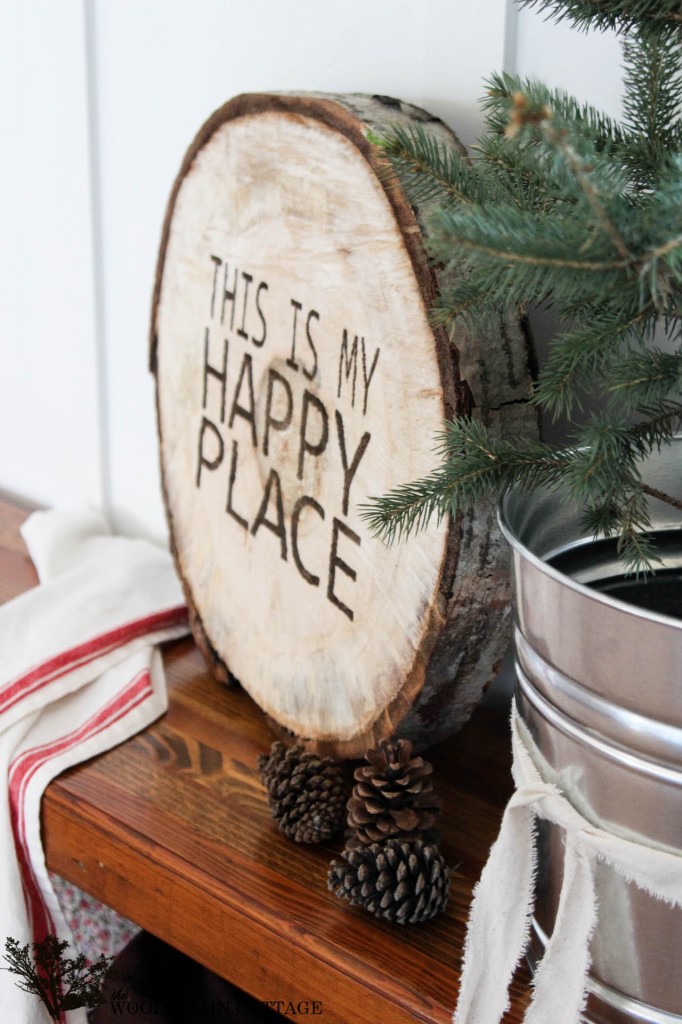 And the wording couldn't be more perfect, because home is my happy place…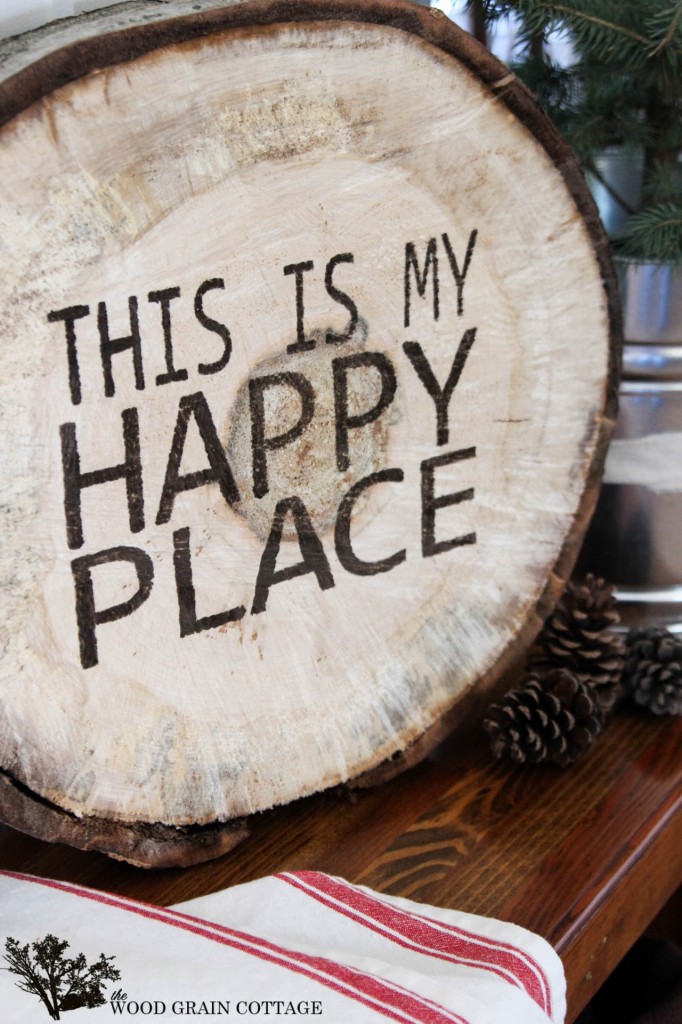 I can see so many other fabulous things to stain on the wood. From address numbers, to initials, or anniversary dates this is the perfect touch for any room! My head is spinning with ideas!
I'm thinking it's going to find its way into our office, but I can't make any promises!