Oh man! I am so excited to share today's project! Not only is it really super cute, but it's extremely functional. It's one of those projects… I big puffy heart, love them!
As you all know, I've been busy working on our office. Not only have I been trying to make things prettier, but I definitely need to get things organized. For starters, there's the normal household bills and office supplies, but we also have a farm, so managing everything for that and then with the addition of the blog and all those crafting/ DIYing supplies, it all adds up quickly. Storage was key… but I didn't want just anything. I needed something pretty to keep me motivated & in check when it came to keeping everything in order.
And then, I bumped into these awesome wood crates at Walmart (I've found them in several craft stores too!). Plain jane, yes, but there was a whole lot of potential. And that's when I saw what it could be, a wood crate with galvanized metal ends….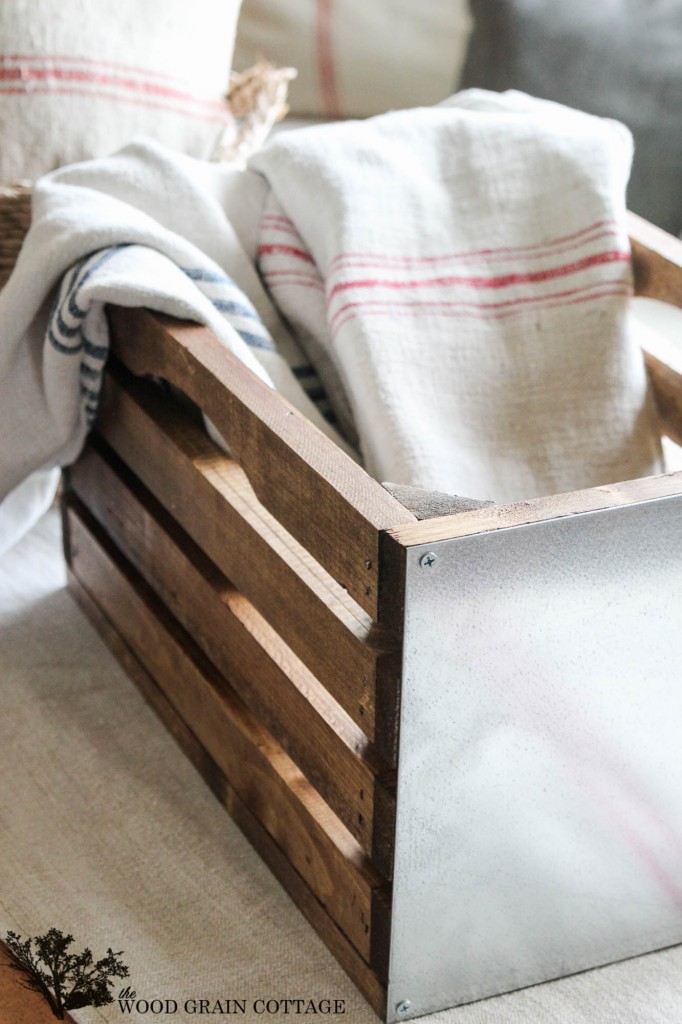 Man, does this thing get me excited. Here's what I started with…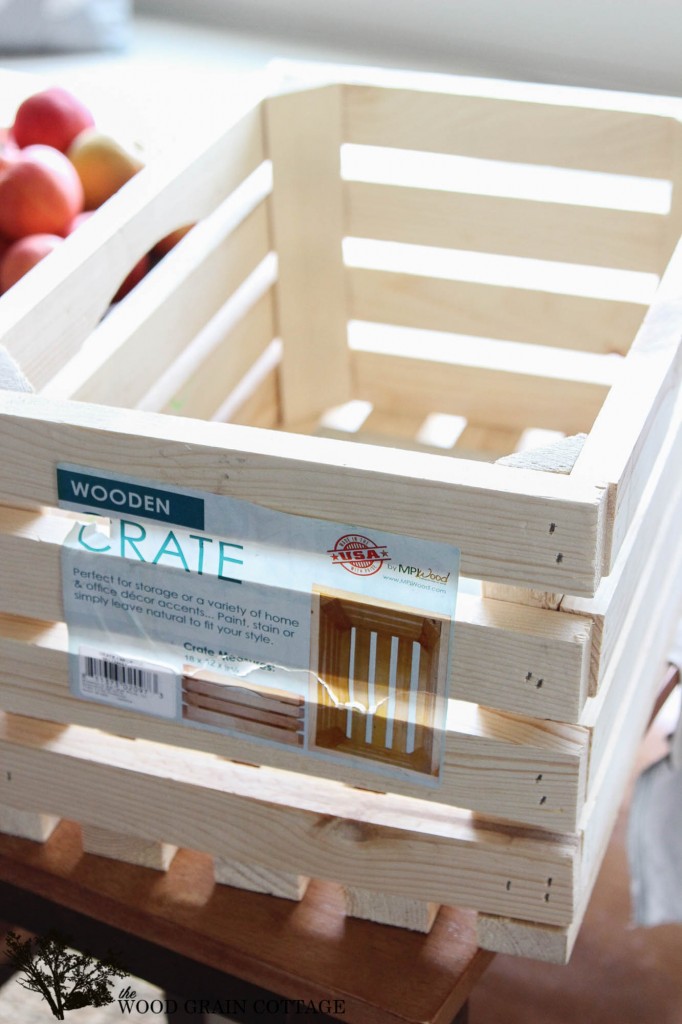 Basic, but really cute.
First, I stained the entire crate with Early American by Minwax…
Once the stain was dry, I applied dark finishing wax, also from Minwax…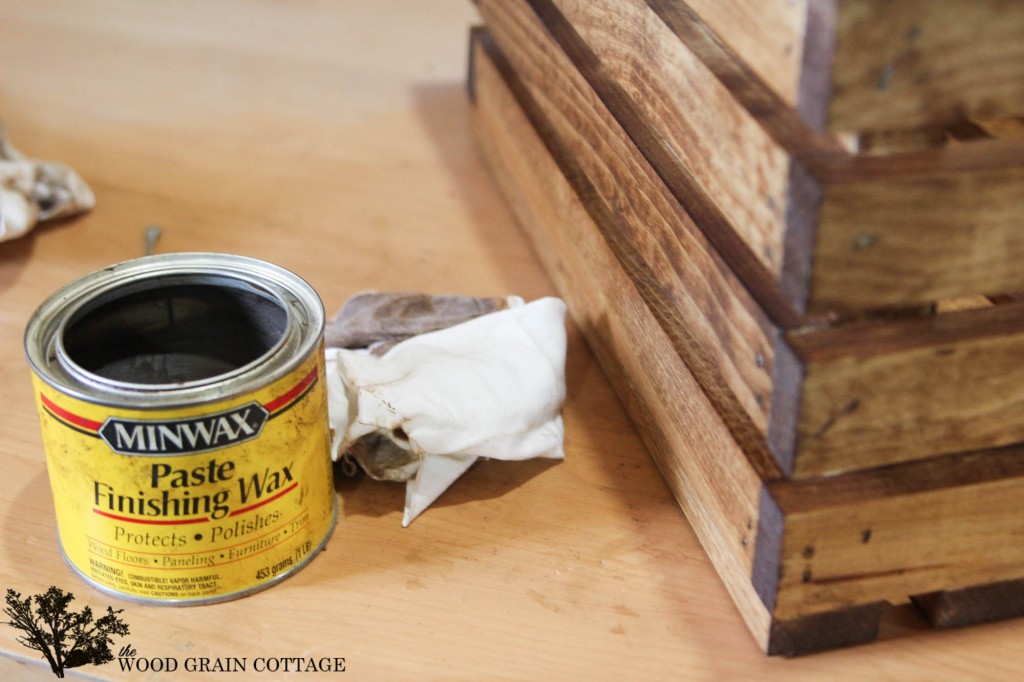 Then, to give it a bit more personality, I had Anthony cut two pieces of galvanized metal to size for the ends. It's handy being married to a welder! 😀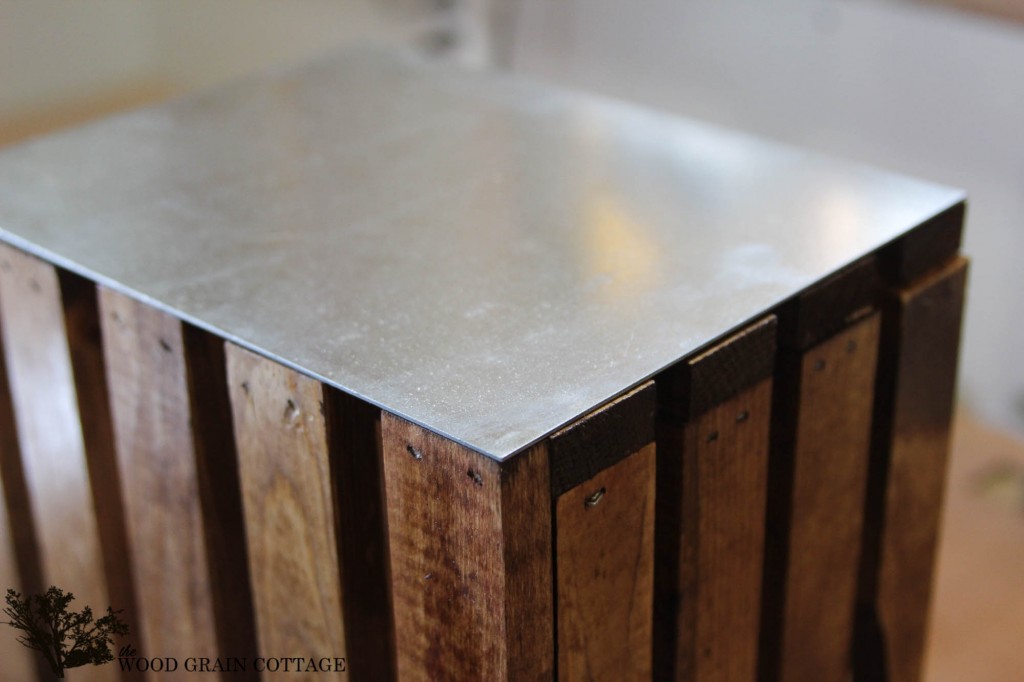 I simply marked the corners where I was going to attach them to the crate…
Used a drill bit that fit my screws, and drilled each corner marking…
Then, I placed the metal back onto the crate and pre-drilled the holes for the screws…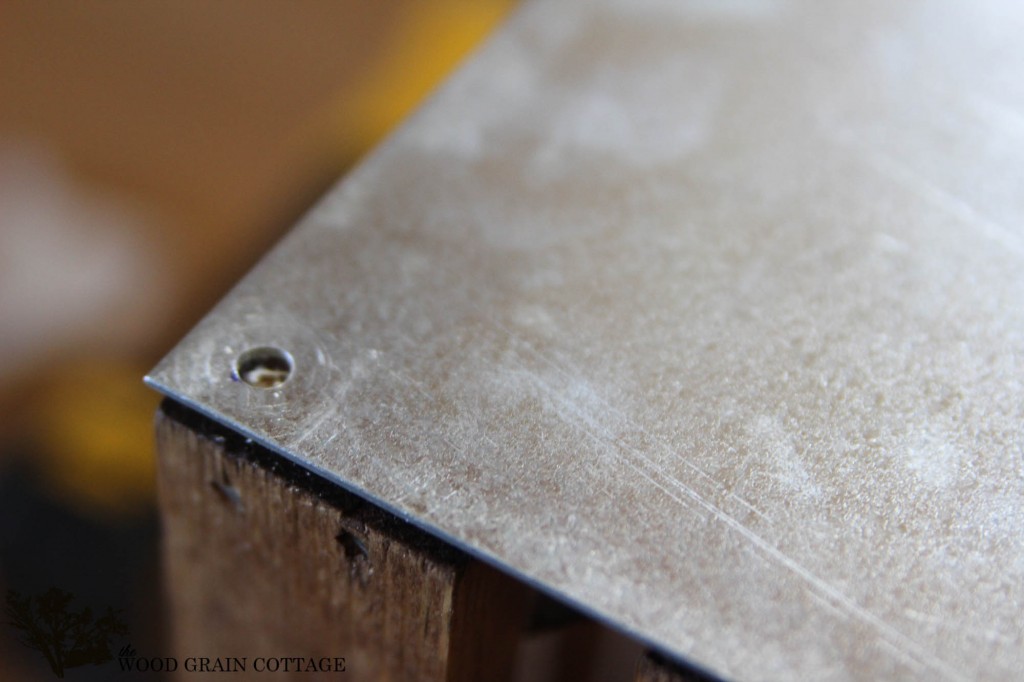 And with the holes ready, I added the screws to hold everything together…
With the first side done, I just flipped it over and did the exact same thing to the other side. Then, it was ready to use!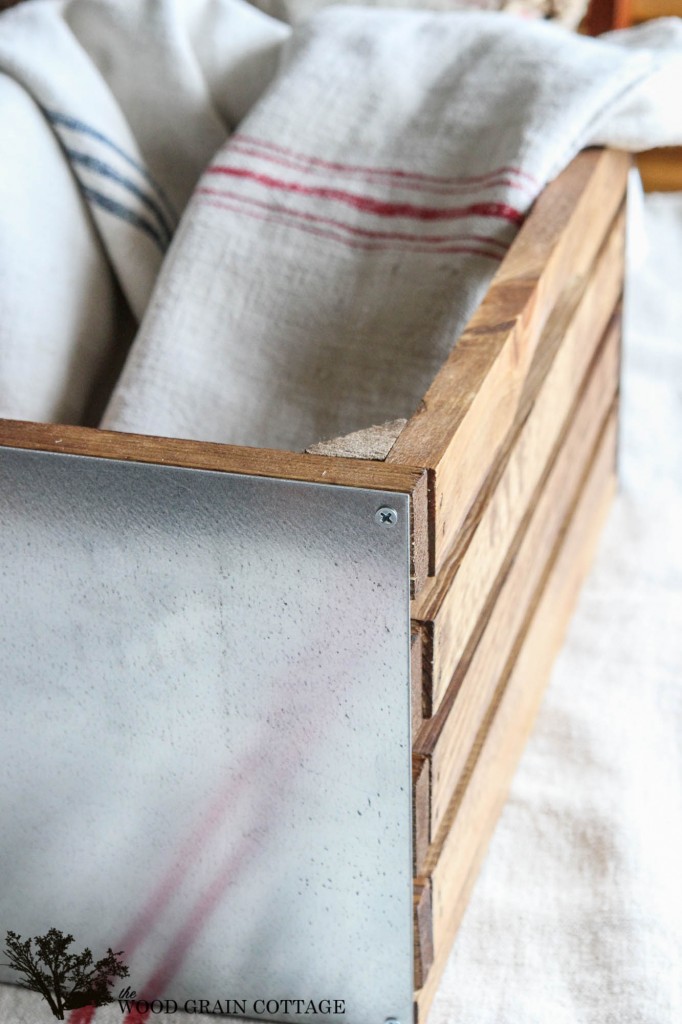 The metal ends add just the right amount of character…
And it's not sharp at all. Anthony buffed the edges down before I installed them onto the crate…
But what I love most…. is that if you really wanted to personalize the ends, no problem…
A chalk pen works perfect and erases easily!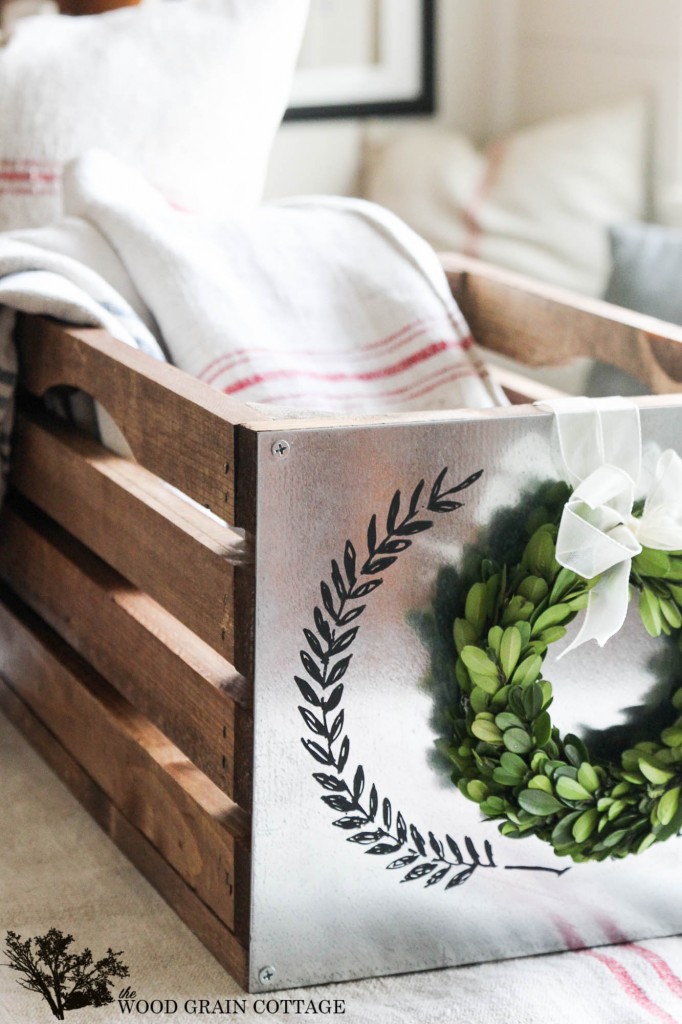 How perfectly would that be for organizing? Using the crate for towels, blankets, or office supplies? No problem, just write it on the box. Or, use stencils to transfer some of your favorite images….
Yes, and Yes! I have a feeling a few more of these will be popping up all over the house… and suddenly, I'm ready to start organizing! 😀
Mission accomplished!