I've mentioned before that I grew up on a farm and come from a long line of proud farmers. Recently, my great grandpa passed away and not only left behind an amazing legacy, but also several treasured and memory filled items.
One of those items just happens to be an onion basket- or several of them.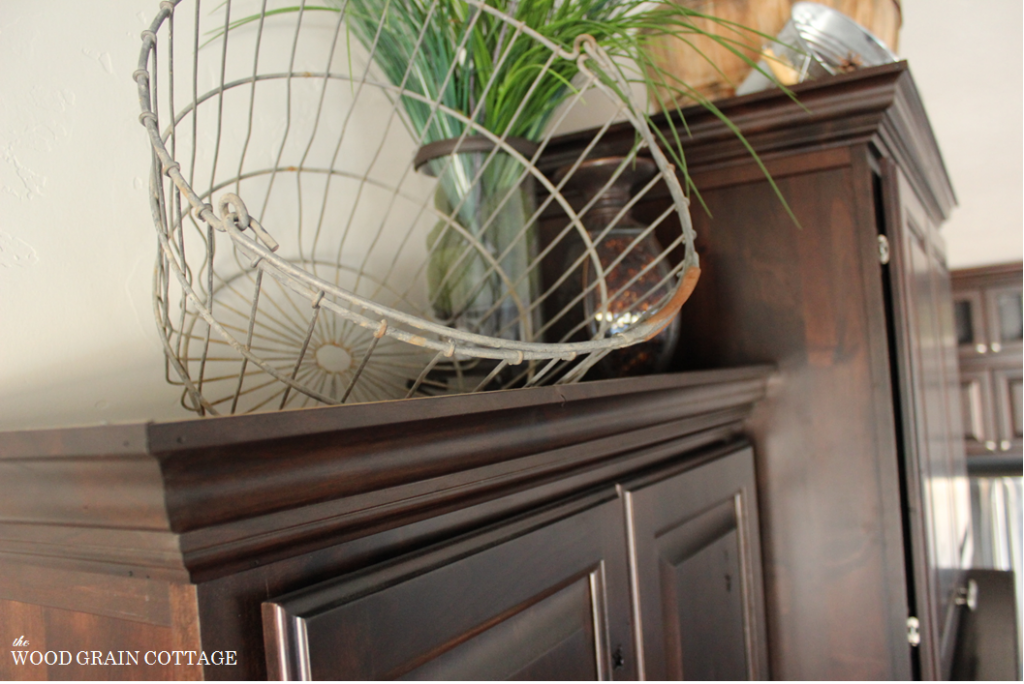 Back when my great grandpa harvested onions, they filled the baskets as they dug the onions out by hand. He kept an entire shed full of these baskets. Literally.
Long story short, I managed to take home 6 of them. And they're a perfect way to add more meaning to our home. Love that!
After a good cleaning, and some serious scrub -a- dubin', I knew that the possibilities would be endless. They could be used in the laundry room, living room, bathroom, linen closet, you name it!
But in this case, I decided to add them to the kitchen- on top of the cabinets to be exact.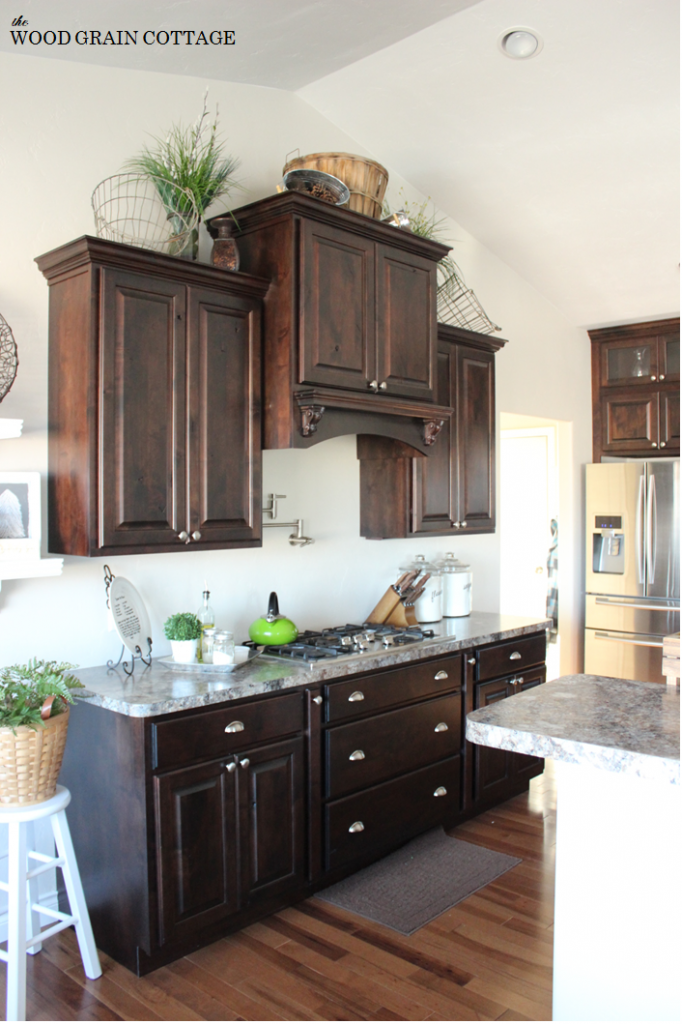 With the kitchen being the heart of our home, what better way to display such precious items than on top of the cabinets?
To tie it all together, I grabbed a large bushel basket, which just happens to be from my great-grandma, and put it on the top cabinet. I'm likin' how it adds a different texture to the display, but still complements the wire onion baskets.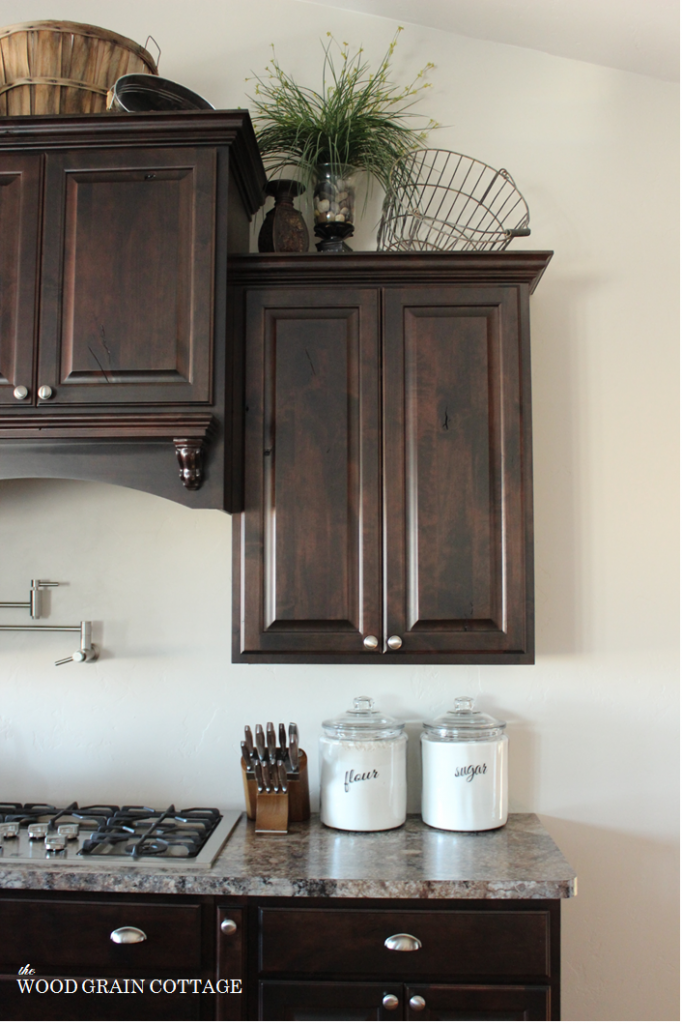 I'm still looking for a few other items to go up there and to replace the fake greenery.
Let me tell ya, decorating the top of cabinets is tough… I tried to make sure that I had different heights to keep the eye traveling up and down, but there are only so many things you can add before it becomes "cluttery". I definitely don't want that.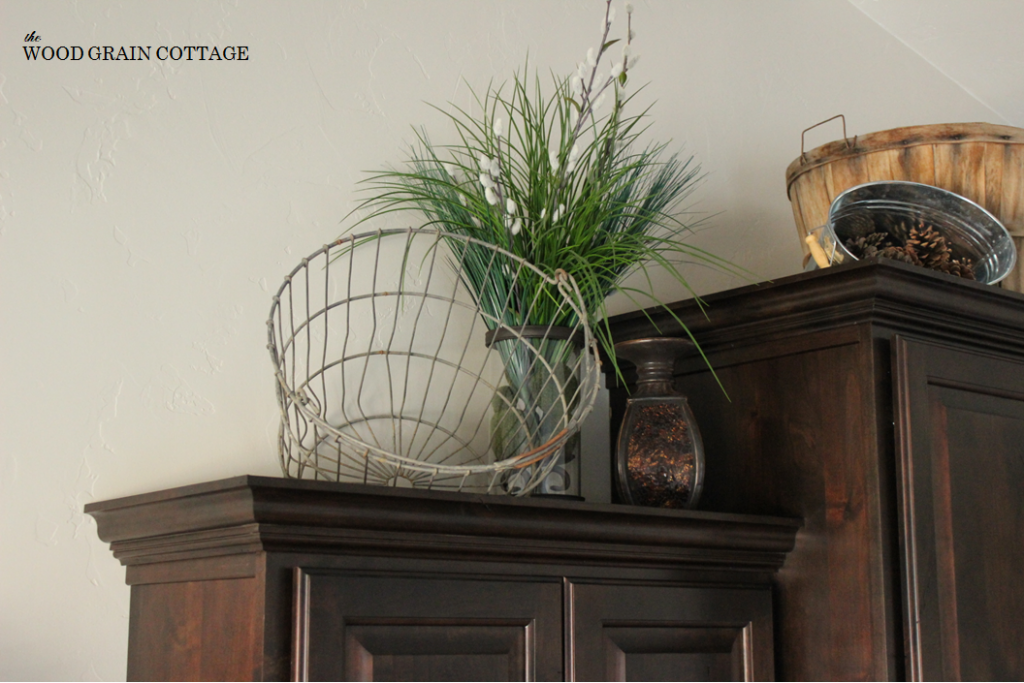 In the mean time, I'm enjoying everything just the way it is and I'm loving that extra little punch of meaning!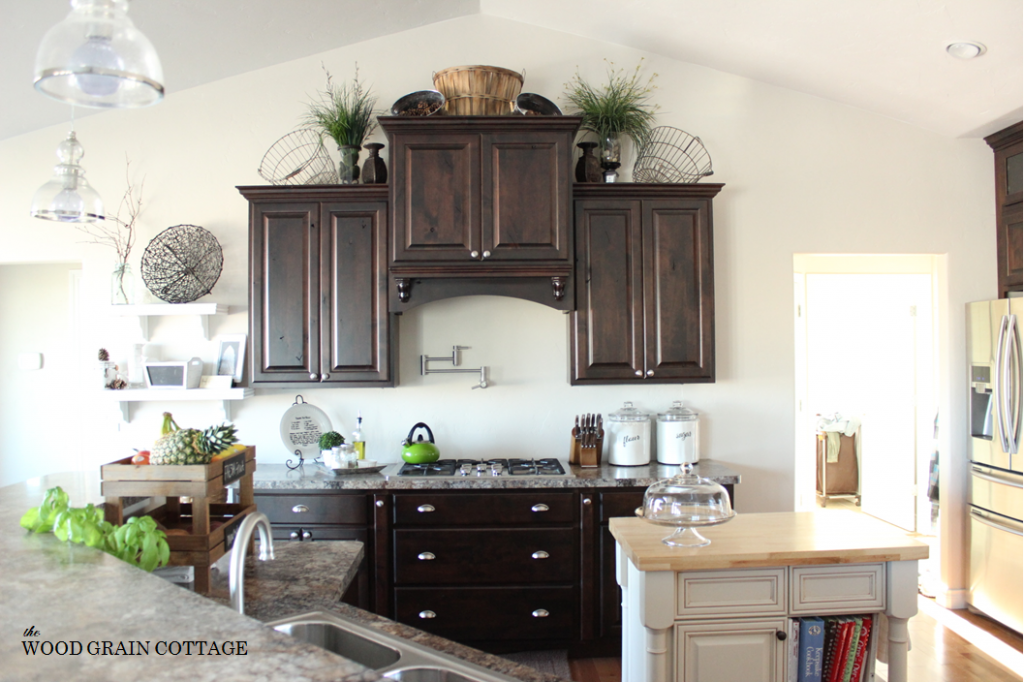 Luckily, I have 4 more baskets that are just waiting to be used… and cleaned. 🙂

P.S.- I'm guest posting over at the DIY Show Off today! Go check it out! 🙂