Remember yesterday when I told you about that fabulous estate sale? Well, I scored some amazing things. I can't wait to show them all to you!
But, I practically had to contain my excitement and natural urge to jump up and down while shrieking (that would have been an interesting site…) when I saw this wicker rocking chair…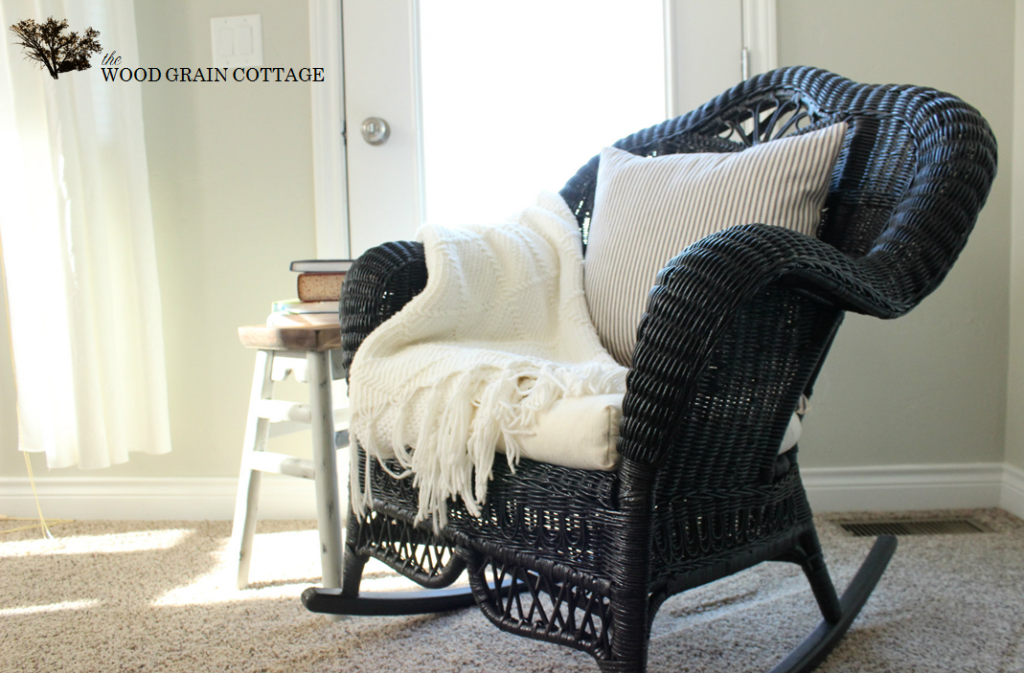 But it didn't always look this good… it started out bright yellow….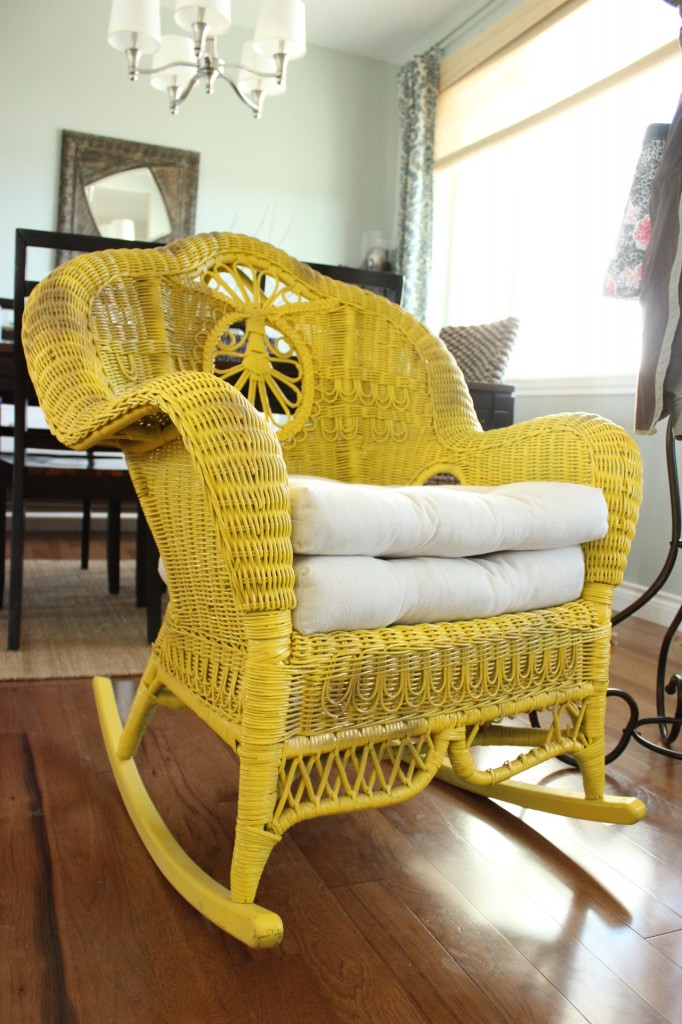 And it was missing a little bit of the original wicker…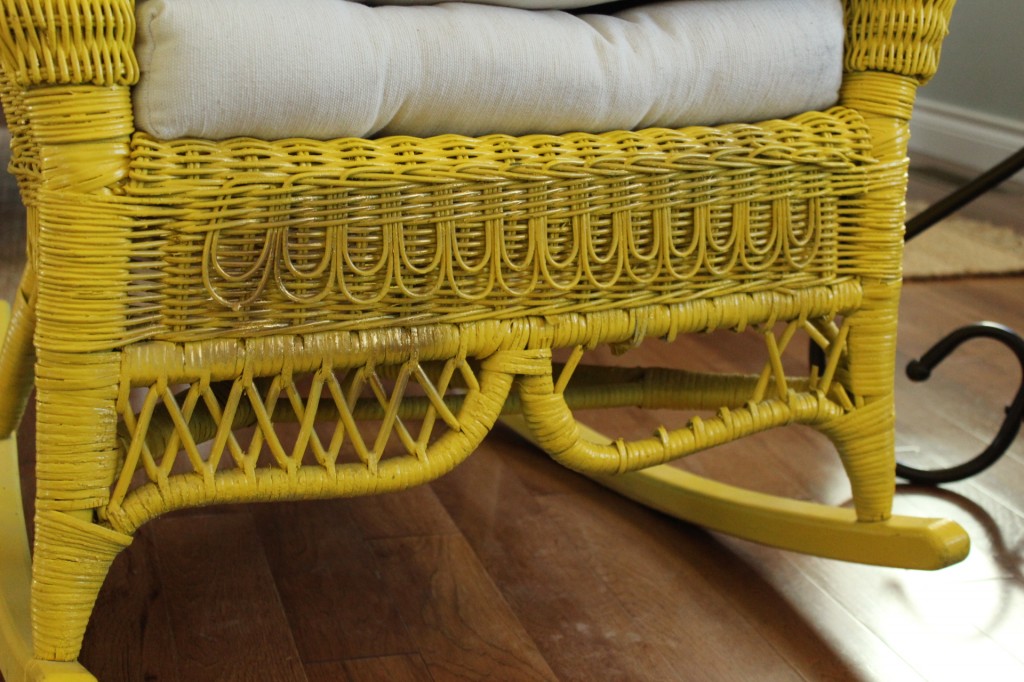 Still though, I couldn't pass it up. I mean, how often do you run across a wicker rocking chair. Especially for $5.00?
I knew I could probably fix the missing wicker, so right when I got home I started brainstorming and came up with an easy solution.
I grabbed a few cattail reeds (the same ones that I used here), which were the perfect size to match the existing wicker on the other side, some hot glue and scissors.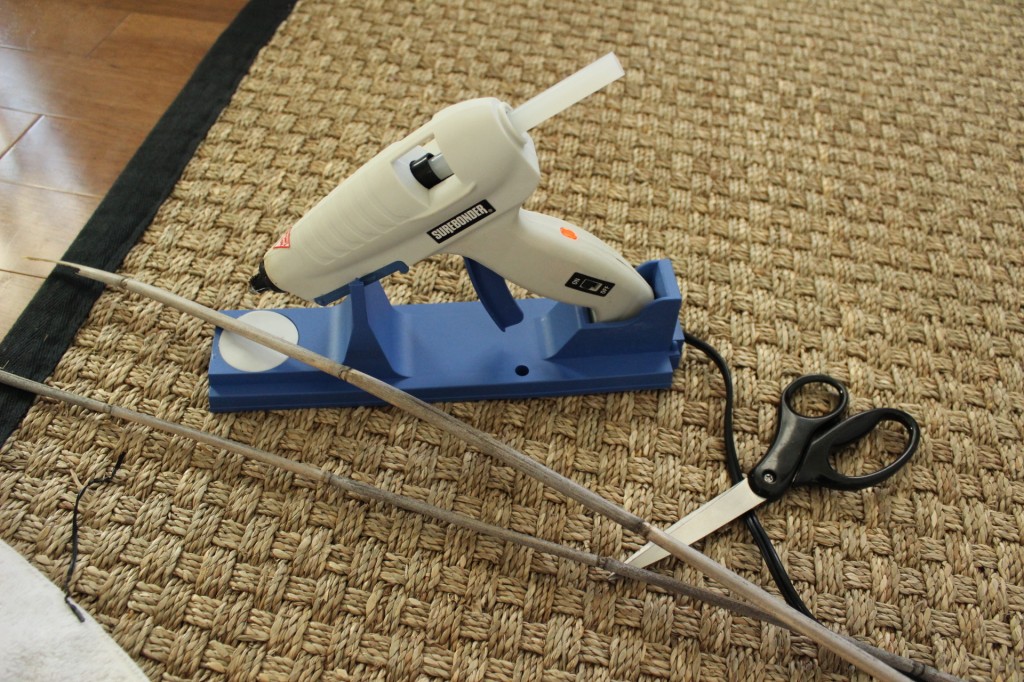 Then, I just started following the existing wicker pattern. I measured each piece, cut it with the scissors and then hot glued them in place.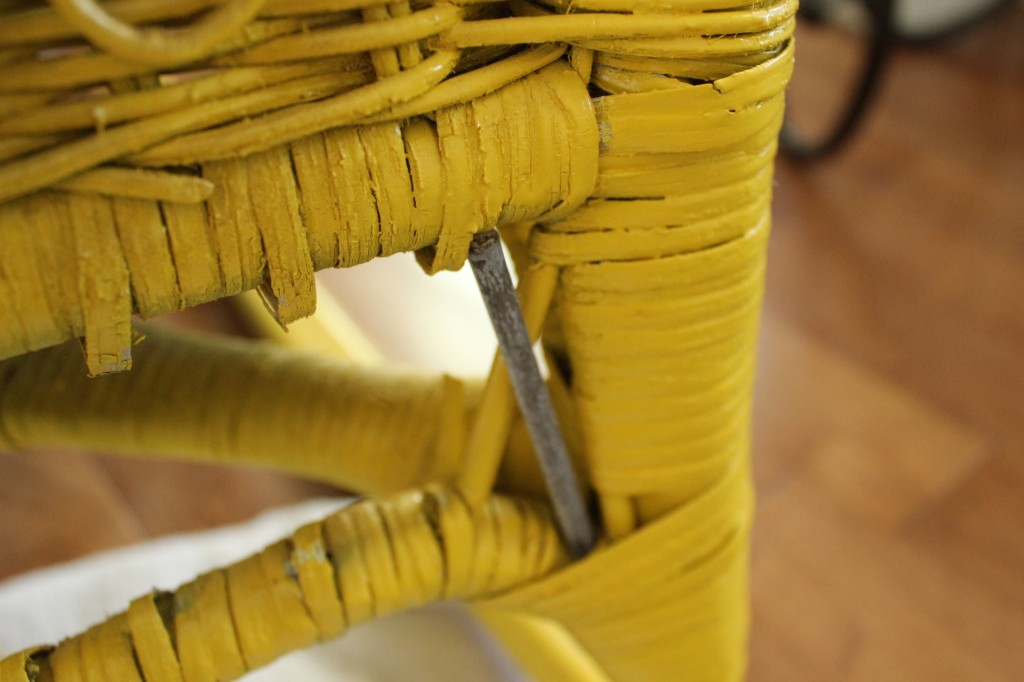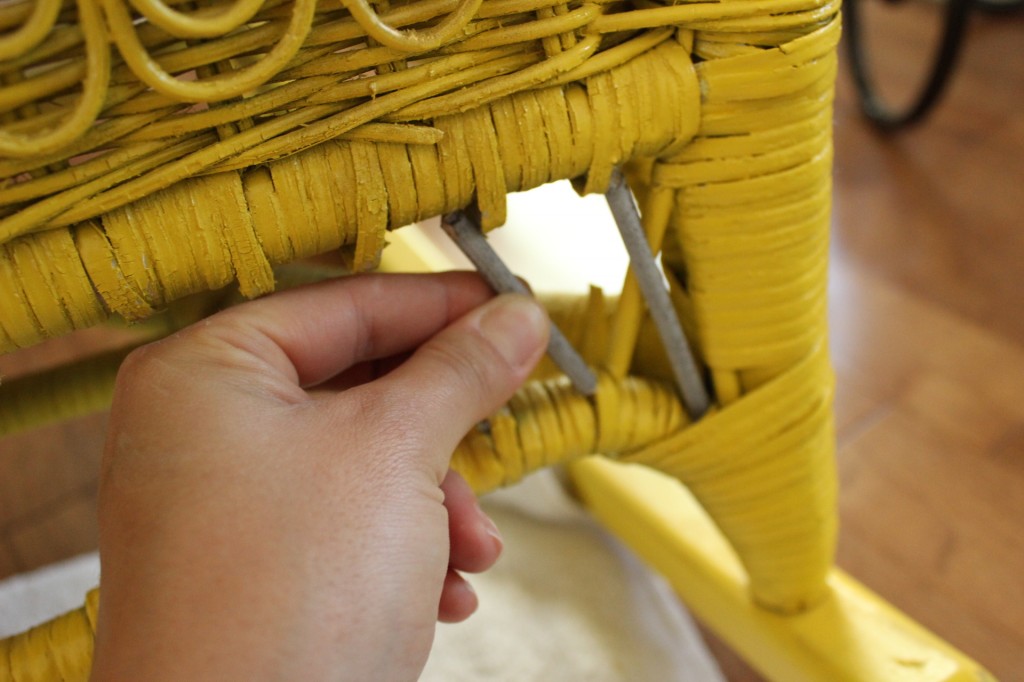 It was pretty simple, really. And while it is not identical to the opposite side, I'm pretty sure nobody will notice. But if they do, I will give them a cookie!
Once I cleaned it up a bit, I started spray painting it black. It took about 3 1/2 cans, but I don't think it's ever looked this good….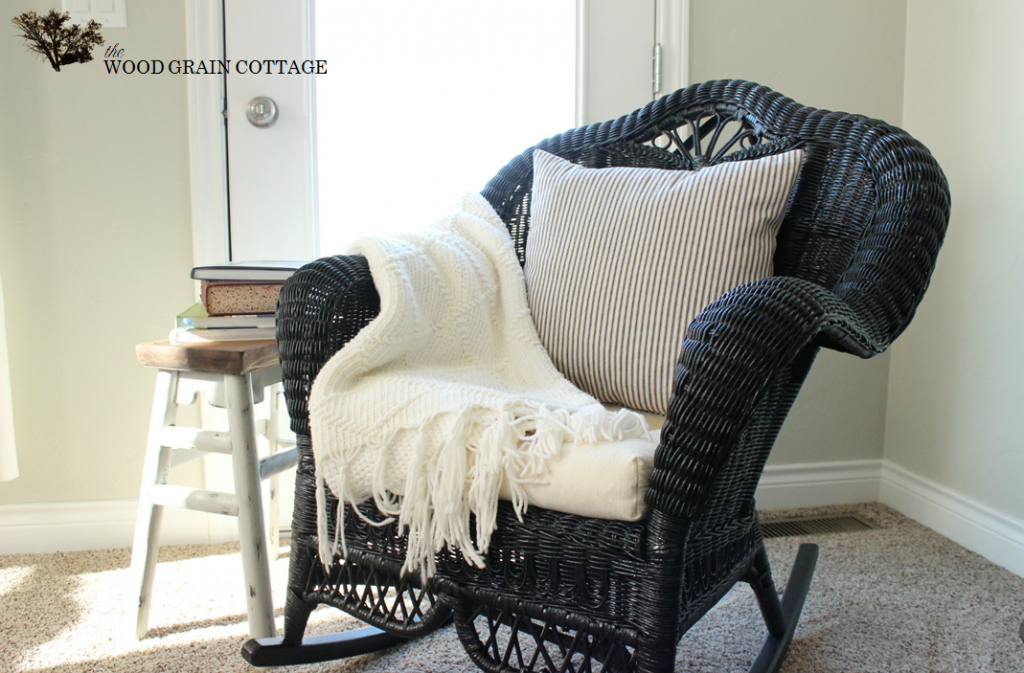 I was able to keep the original chair cushion (it was in great shape & very clean), but added a ticking stripe pillow. I'll probably end up making a little bit bigger pillow, but I couldn't wait to see how it looked.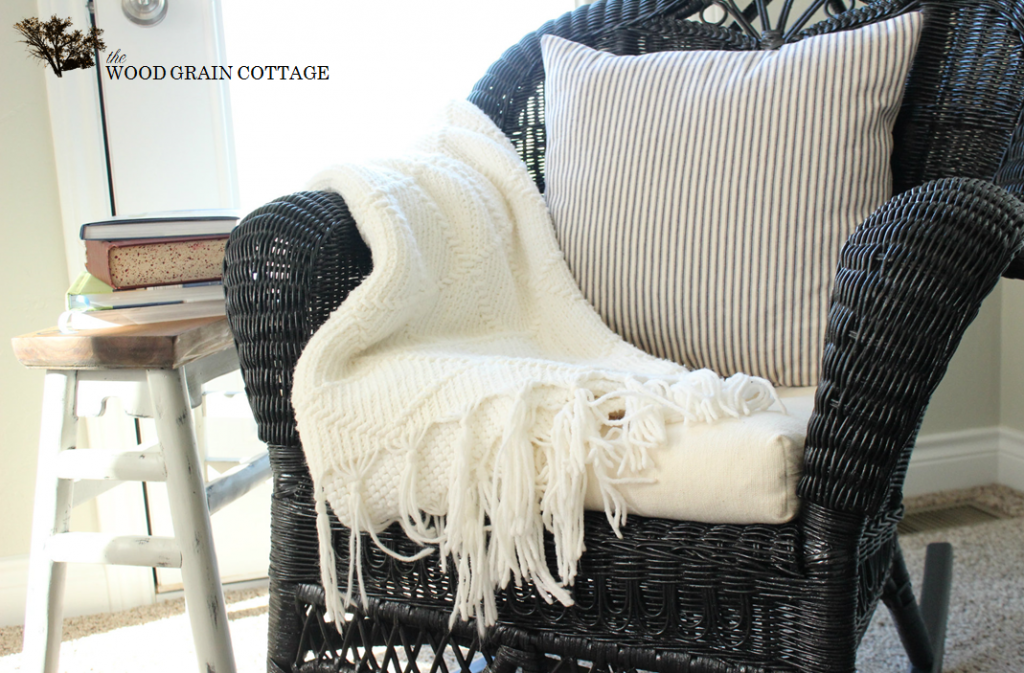 I love this chair.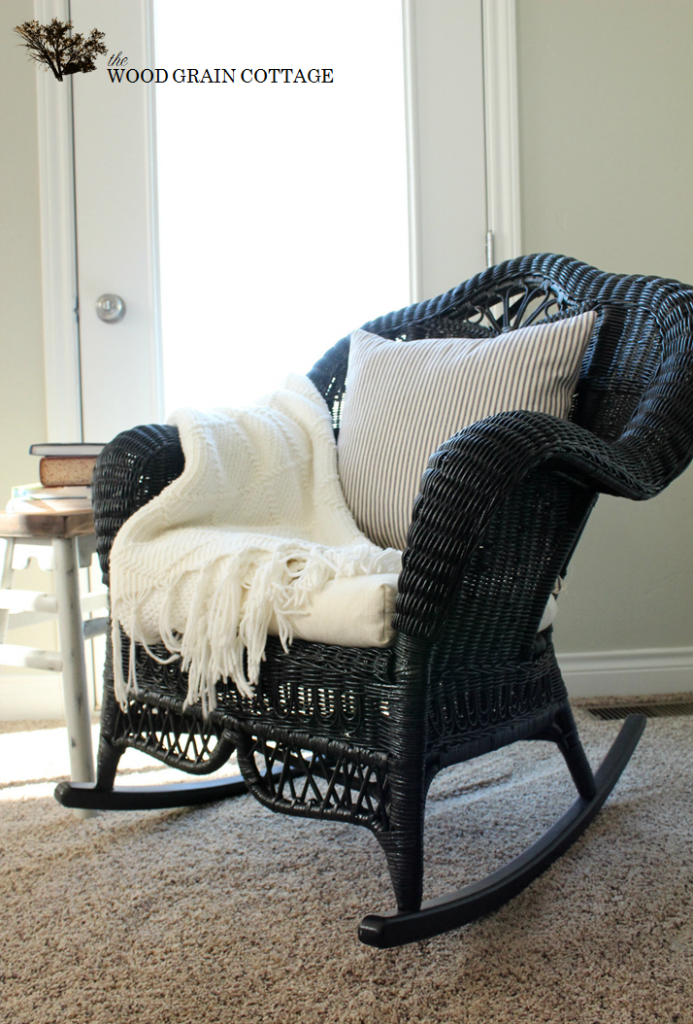 I'm so happy that I didn't pass it up because of the missing wicker… I would have definitely regretted that decision, especially since it was such an easy fix!
Here's to another happy corner in our master bedroom!
Have a great weekend!

Linking up to: