I've been craving a bit of change for our kitchen shelves, so I decided to switch things around.
A while back I was lucky enough to stumble upon a lovely set of white dishes at the thrift store and I couldn't help but buy the entire set. They are beautiful and I knew the second I saw them that if I didn't buy them, I would fully regret it later.
So today, I bring you our white kitchen shelves. They're lovely. And simple. And white. And just perfect.
I've styled these shelves so many times since we've built and installed them, but each and every time I'm drawn to the simpler approach.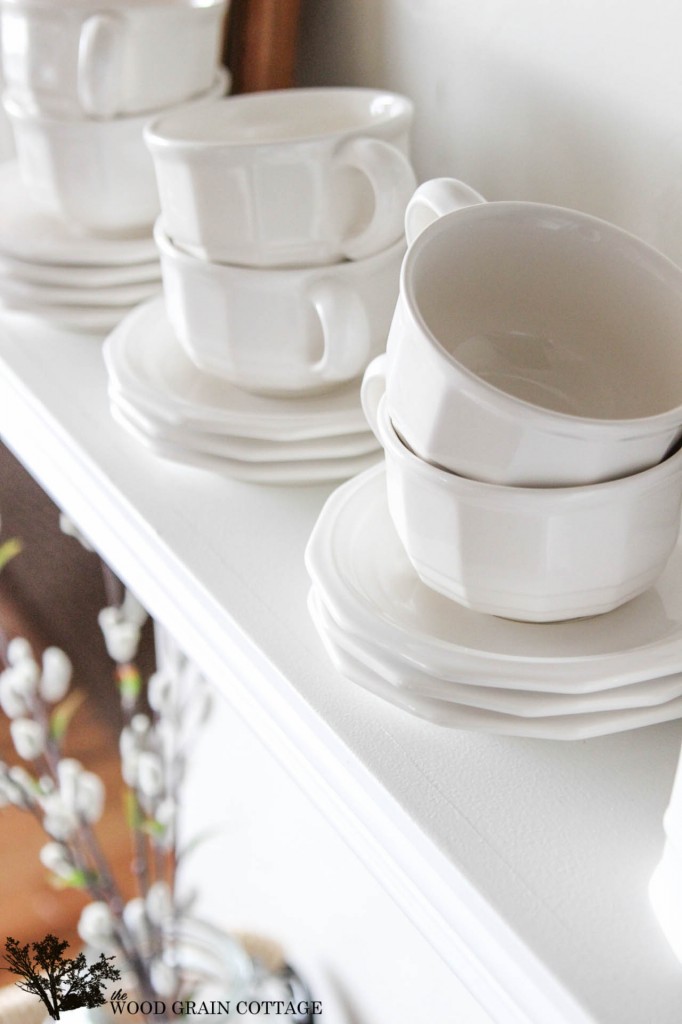 I'm always so overwhelmed with how well these white dishes photograph… they were meant for the spotlight…
…. and I'm happy to give it to them…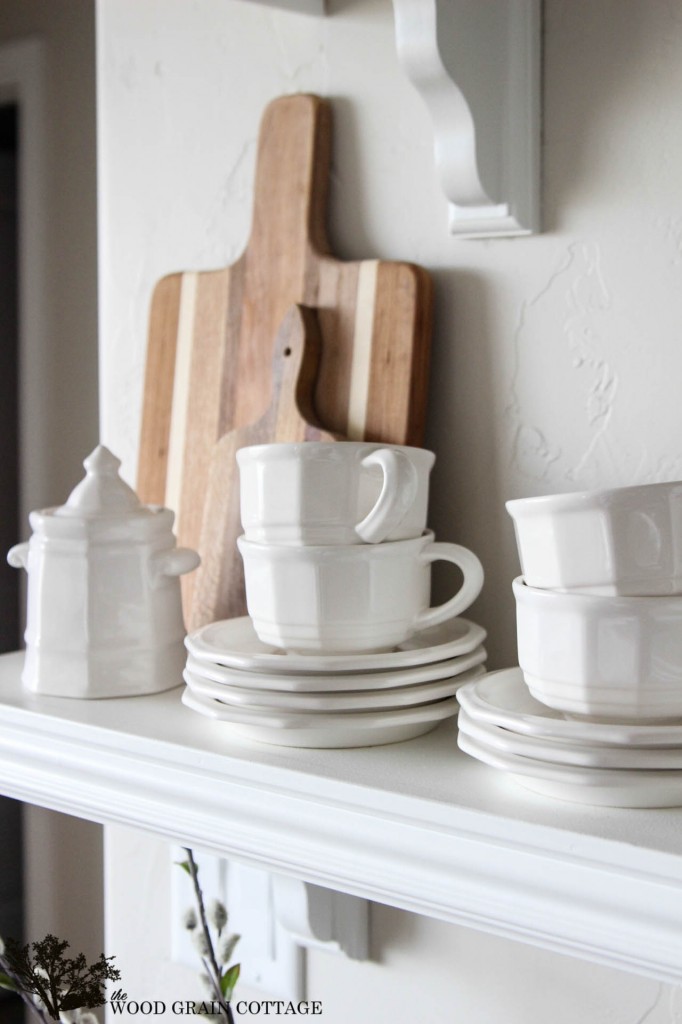 I've always been a simple person. No frills. You get what you see. These shelves feel like me…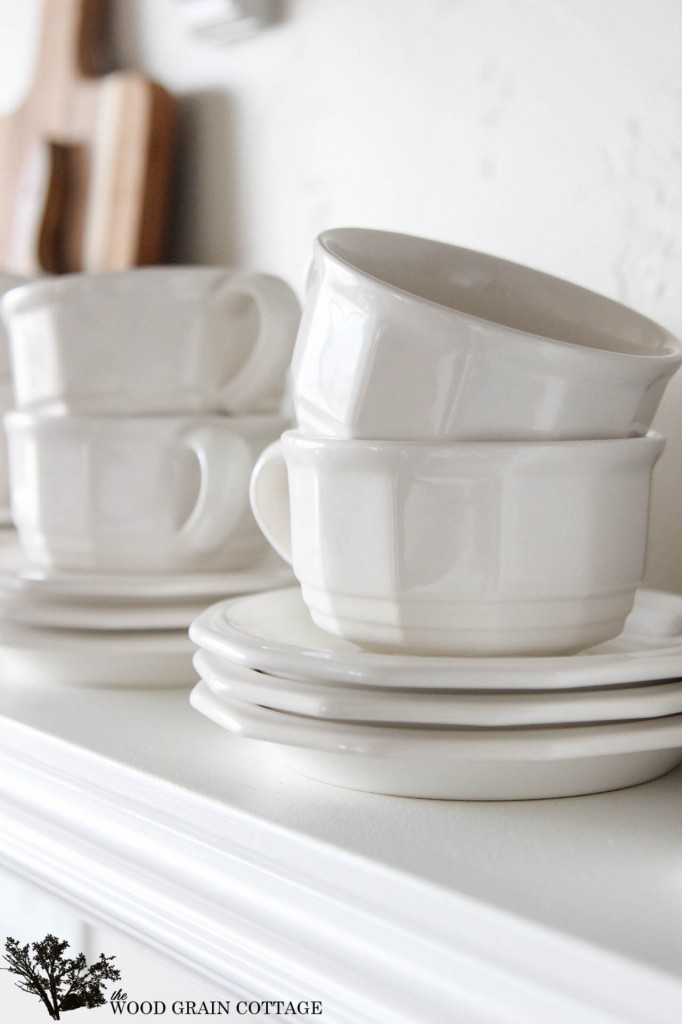 No frills… just simple.
And in the midst of simple and white, the perfect pop of wood shines through…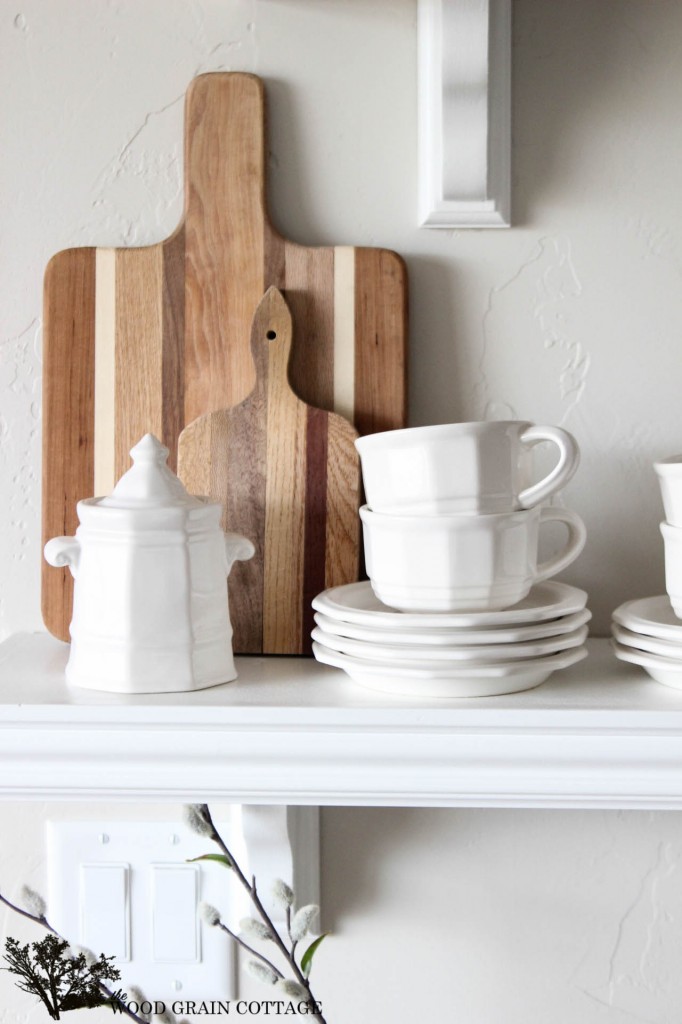 It's one of my very favorite looks. Of all time.
And it's becoming more and more clear as I decorate and do projects…
And what's a kitchen without a cart…
And just like my white dishes, I'm especially proud to display these beauties…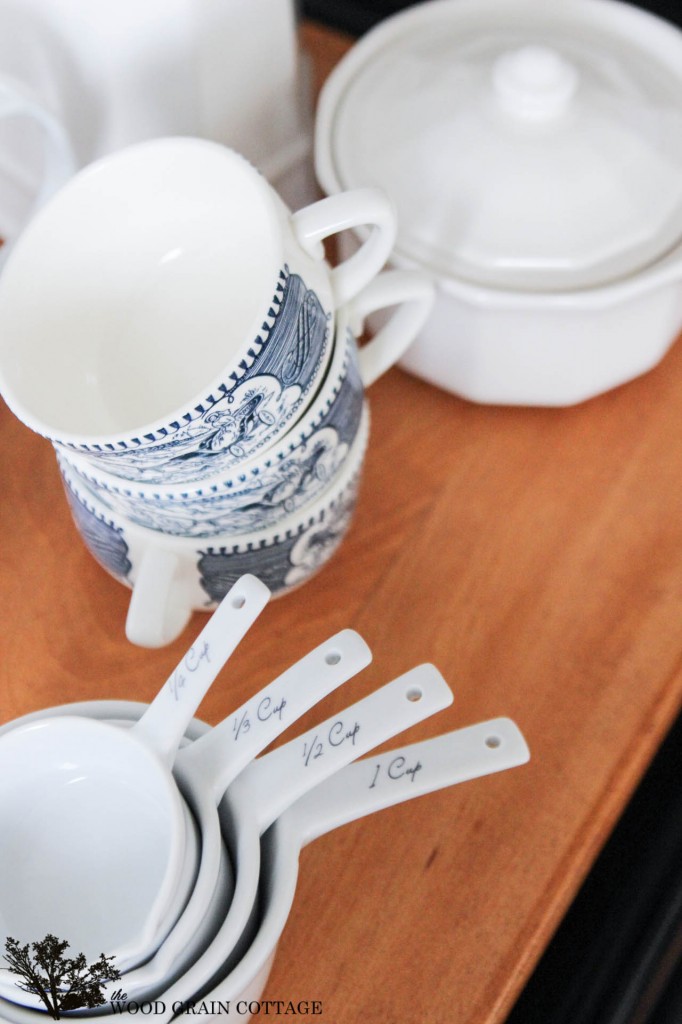 They're precious to me.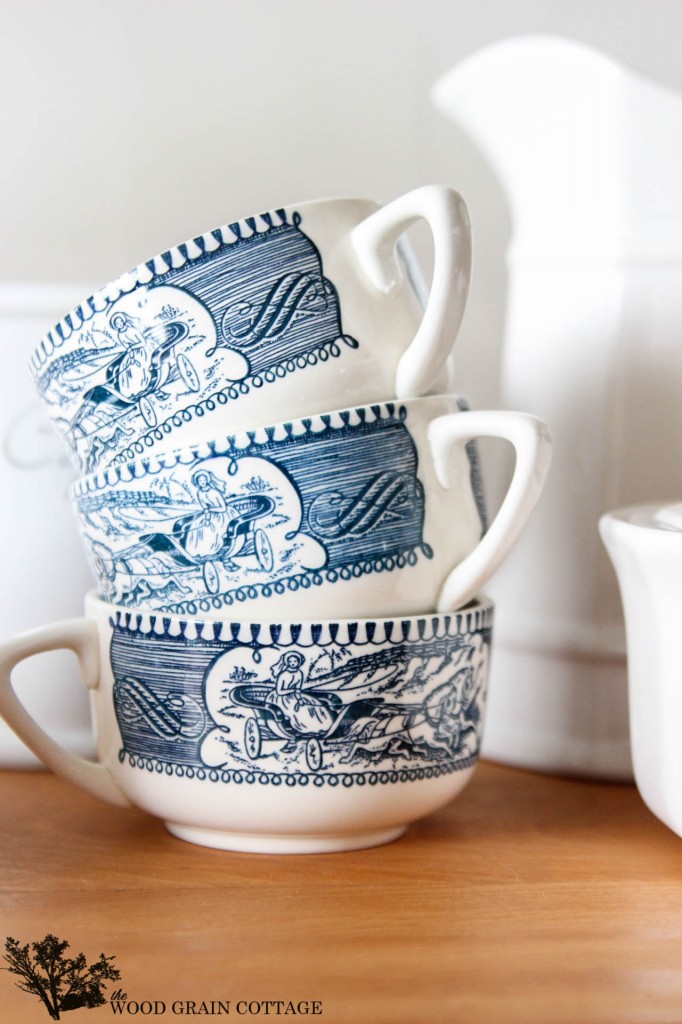 Suddenly, our home is feeling ready for spring. We're craving it. And all this bright white is making me feel fresh and clean and ready for a new season.
Happy weekend!