Happy Friday! I've been wanting to share more of "us" on the blog. I know I primarily write about our home, projects and decorating, but there's so much more to us than those things. Albeit, those are basically what keeps my creativity going, but I thought it would be fun to share more about the "unseen" side of our life. Things we work on that don't make it on the blog, what Anthony's been up to, the farm, the yard, the shop, the kitchen, and even projects that are in the works!
So, here's what we've been up to!
Right now, Anthony has been busy on the tractor. It's a family operation, so Anthony, my dad, my brother and several other workers have been logging long hours trying to get all of the ground prepped for spring planting. My dad grows onions, and they're the first thing on the list to get planted. Most of them have been done this week, which means it's officially irrigating season and I need to buy Anthony new irrigating boots.
The guys have finally finished plowing the ground, and are working on getting it smoothed out for the other crops. Before we know it, all of the surrounding fields will be covered with green, and my eyes will feast on the view. Spring always makes me so grateful, for the new comes shining through every year.
Basically, our days go something like this:
I wake up, make breakfast, we both eat, Anthony fills his water jugs and heads out. I do dishes, throw in a load of laundry, decide what I'm making for dinner and thaw any meat. I get ready for the day, make the bed and head into the office to write new blog posts. I take a break to clean the house and start ,or finish any new projects. By that time it's just about lunch, and I either make something, or we'll eat leftovers. If he can, and he's close by, Anthony will generally comes home to eat lunch. We'll share about our day for a few minutes, and then Anthony leaves. I do dishes, fold the laundry, working on blog projects/ related things, box up any shop orders, and do miscellaneous housework. Then, I head outside every evening to work on the yard and landscaping. I'll usually take a quick break to start dinner, and then head back outside to finish yard work, or any outside things I want to accomplish. Once the sun has set, I'll head back inside to eat, and do the dishes. I make Anthony's plate and put it in the oven to keep warm, and he typically comes in the door when I'm ready to be done for the day. I shower while he eats his supper, and then I do any remaining dishes that need done… and we finally settle in for the night, waking up to do the same thing all over.
This time of the year brings long hours for Anthony, so any chance I can spend time with him, I take it. Be that a quick breakfast or lunch, or delivering goodies to the tractor. Our quality time is found in those moments, and even though it can get a tiny bit lonely, we both settle into our routines and have plenty of things to keep us busy. Generally, there aren't enough hours in the day to finish it all.
This year, I'm adding in a garden. Which if you garden, you know how time consuming it can be. Before I know it, we'll be at the start of our preserving season by freezing corn and canning peaches and pears. It's hard work, but I am so looking forward to it… my shelves and jars are empty.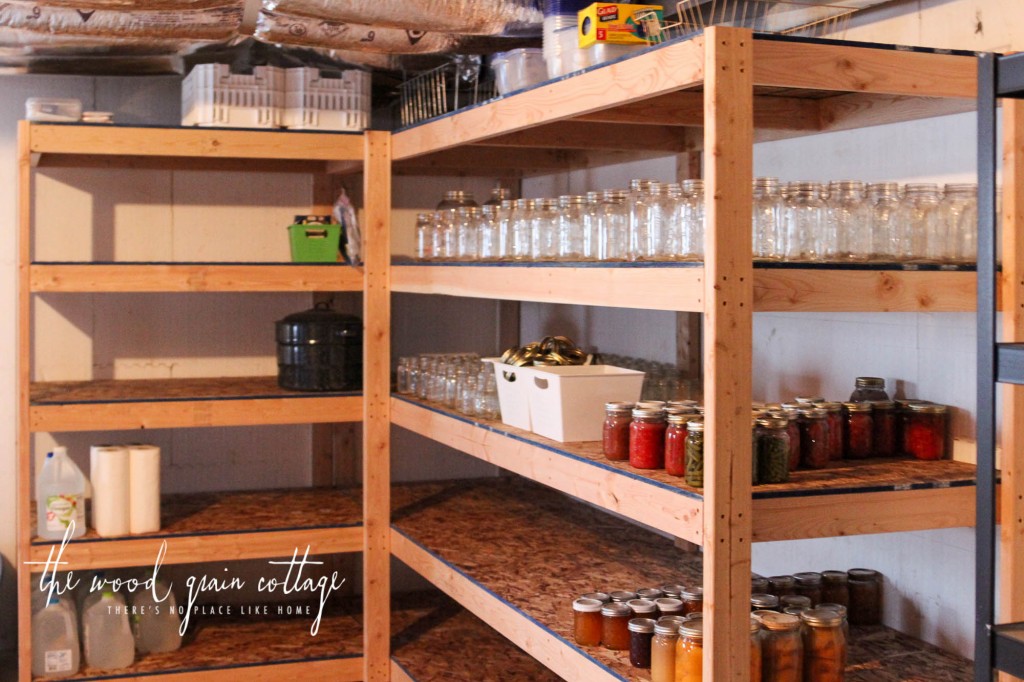 In other news, I've been working on adding to our landscaping. Last year, we added a dirt berm and I planted several new plants. We didn't have time to get enough rock rounded up to cover the berm, so that summer the weeds took over and I cursed myself every day for not thinking it through a bit better. I swore to myself I wouldn't deal with the obnoxious weeds again this year, so my aunt and uncle were kind enough (that doesn't even come close to describing their generosity) to help pick rock from our farm. My uncle drove the tractor with a bucket, and we'd park it somewhere where the rock was aplenty. We'd fill the bucket as high as we could, and then he'd drive it up and dump them next to the berm. We must have done that 20-30 times, and I think I finally have enough rock to cover everything. So, in the evenings, I've been laying landscaping fabric, adding the rock and listening to music. I'm almost done with that job, which will be somewhat of a welcomed relief, but also a major accomplishment for our yard and overall landscaping. And, I won't have to deal with those pesky weeds all summer. Bonus, and double bonus.
On the house/ project front, we're getting ready to build my garden boxes. I went outside after a snow storm this winter and drew the size and layout of them in the snow. It was quite handy to see exactly how they'd fit into the side yard I've designated, and I can't wait to fill them with yummy vegetables and fruits. I'm ever so patiently waiting (I'm trying really hard) for those boxes to be finished. We've typically always planted our garden in a section of the corn field, but the boxes will make them much easier to manage and control. Anthony and I built a few for our first house, and I absolutely loved them. We're typically safe to plant around Mother's Day, so it's almost time!
In the house, I've been busy organizing and purging. I've went through 4 closets so far, and I feel so much better. I've taken several loads to our local good will (I have a few more to take), and I've pitched anything else. It feels amazing to release the mess and chaos. My office is beyond scary, and it seems to be the "catch all" room. Here's a peek at the total chaos. Thank goodness it's the "before" and not the after. And let me just preface this by telling you the back side of this mess. Last year our basement flooded (thank goodness it's not finished) and a lot of our stuff was ruined. This year, we removed several things from down there, and a lot of it found a home in my office closet. That meant, the office closet was cleaned out and I was forced to deal with the mess. Luckily, I've dealt with the majority of this mess already and it doesn't look as bad as this picture shows. Luckily…
I'm also getting ready to host a baby shower this month, so I've been trying to finish any unfinished projects, which haven't been hard to find. I was also struck with the idea to paint a wall in our powder bathroom, so we shall see if I follow through with it. Of course, I'll share those updates on the blog. 🙂
So, that's what we've been working on. If the weather stays nice this weekend, I'll be making plenty of yummy treats to take and deliver to all the farmers in my life. They're always happy to see me pull into the field they're working on. I like to think they're just happy to see me, but I know inside it's probably the treats I'm about to share. 🙂
Have a happy weekend, friends!