A bit of exciting news today… We bought a house! Well, we close on Friday, but it's basically a done deal. No worries, Anthony and I aren't going anywhere and we're not going to live there. My mom is a real estate agent by trade, and I help her. We found a property that we couldn't pass up, so we decided to buy it!
I am so beyond excited about this little house, and you could say that we have big plans for it. This isn't our first fixer upper, so we're definitely not going into it blind. Anthony and I dated through renovating our first home, then we built our current home and my mom has a few renovations under her belt as well.
So not only will I be sharing the journey of this little house with you, but I'll also get to add a whole bunch of character and lots of WGC style to the entire house. I'm definitely looking forward to it!
Today, I thought I'd share some of the before pictures… it definitely needs TLC, which I'm happy to give.
Here's the entry/ living/ dining area: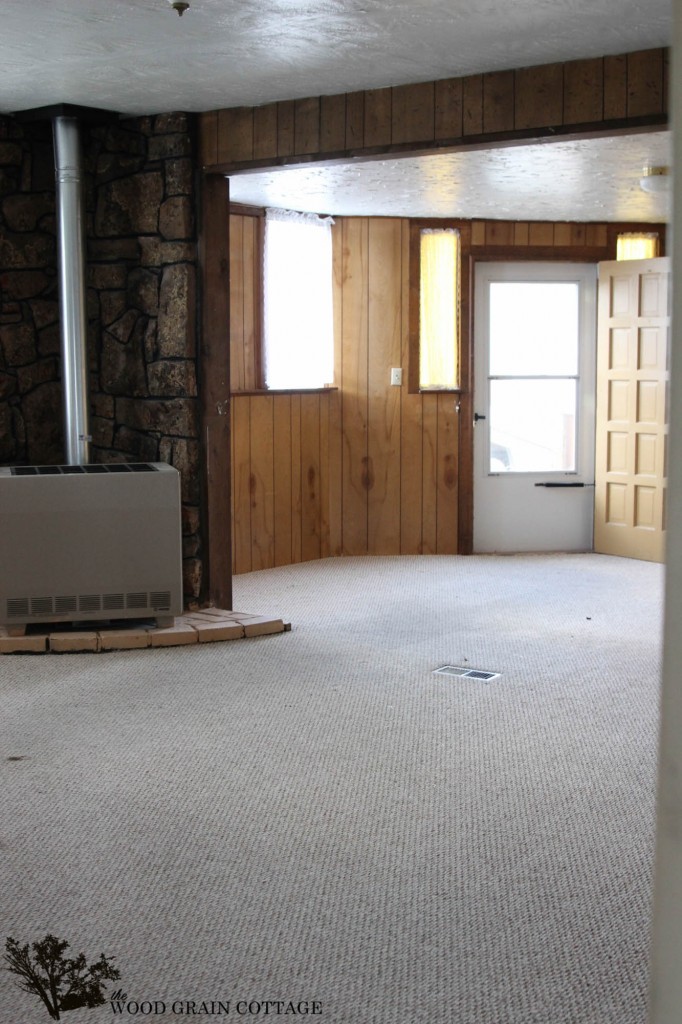 Kitchen:
Pantry:
Mudroom/ Laundry Room:
Bathroom:
First Bedroom: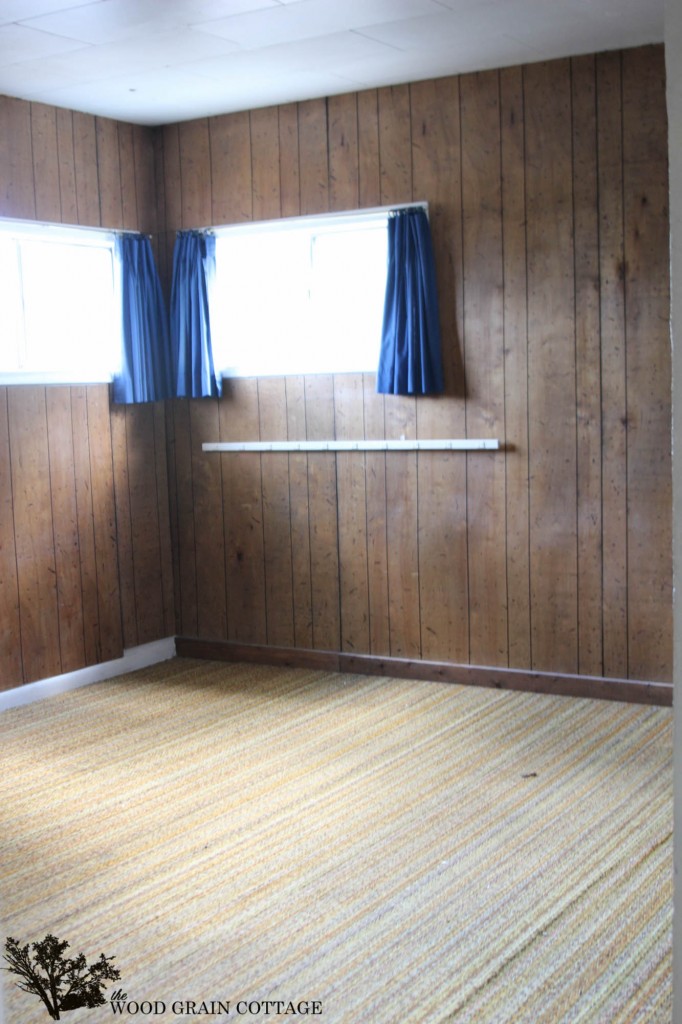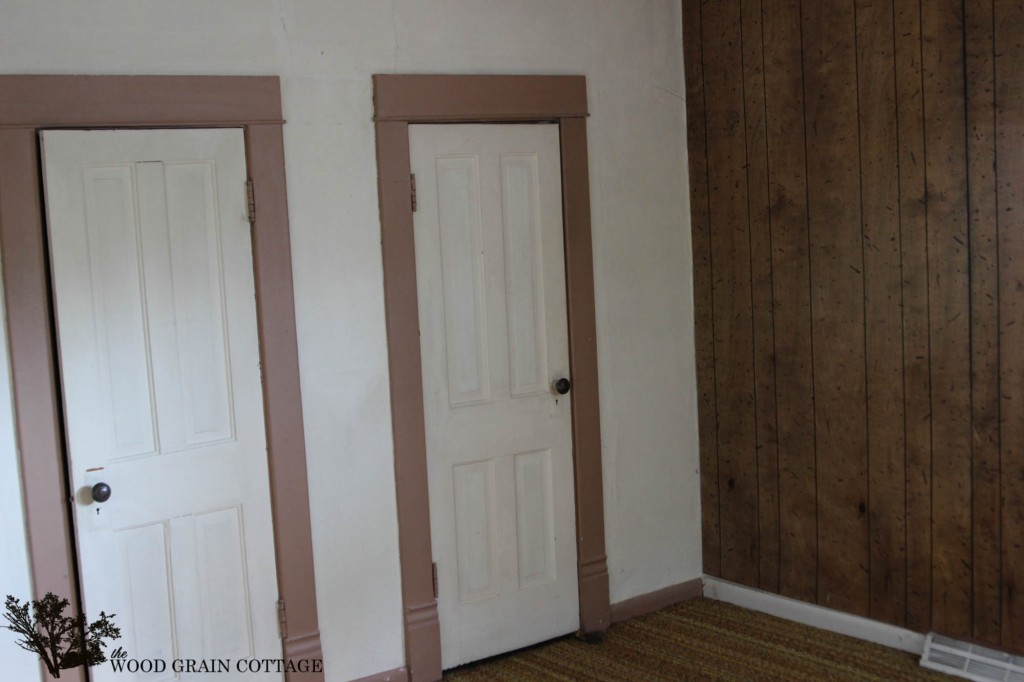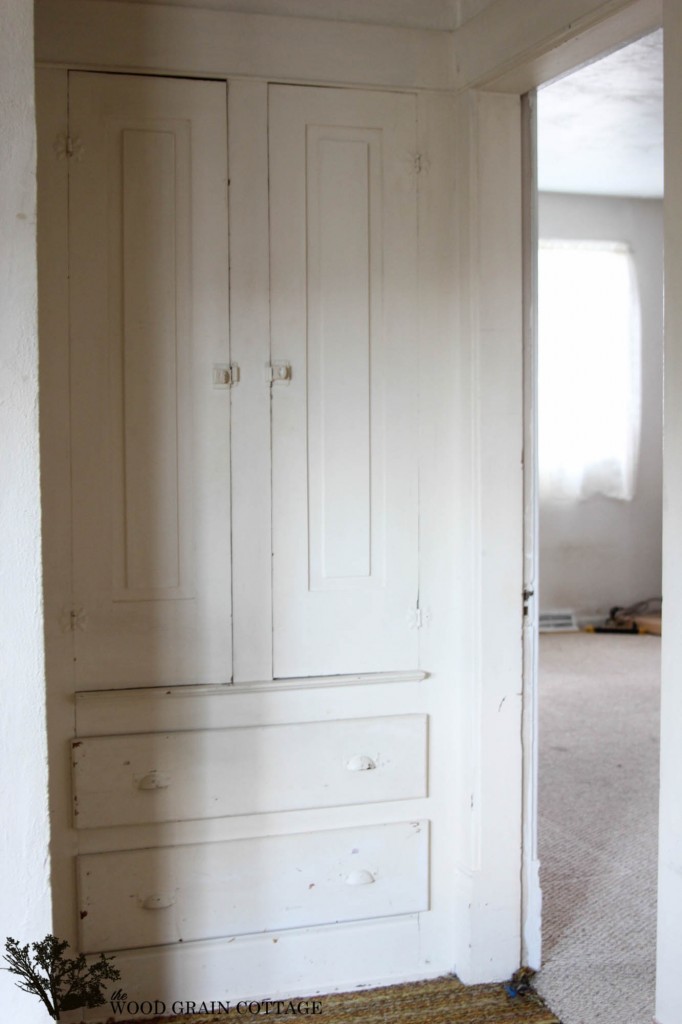 Second Bedroom: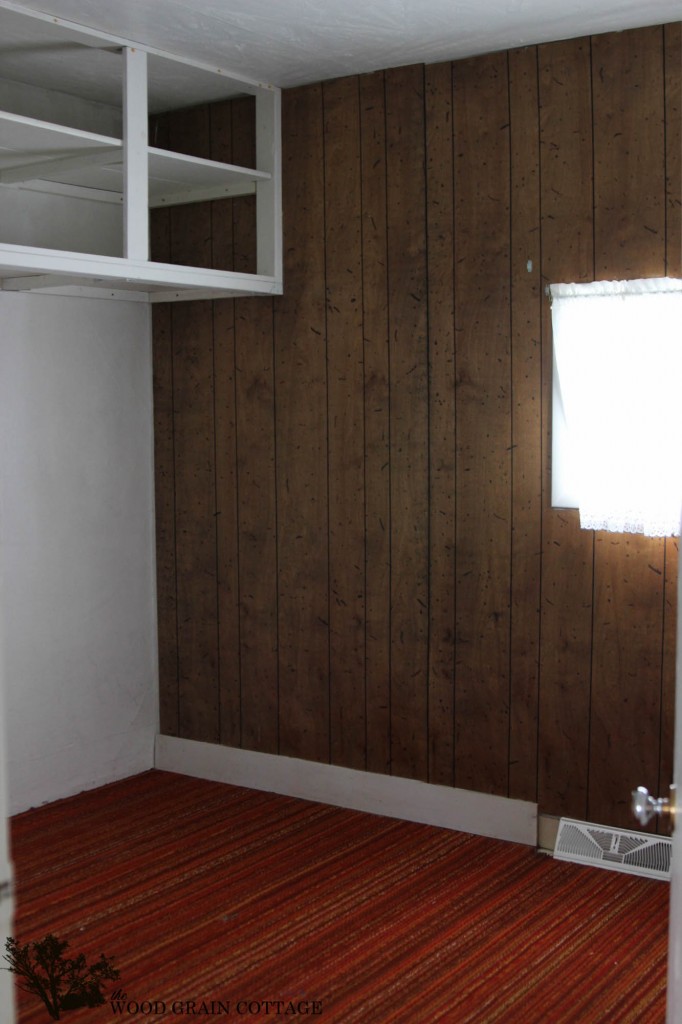 Third Bedroom: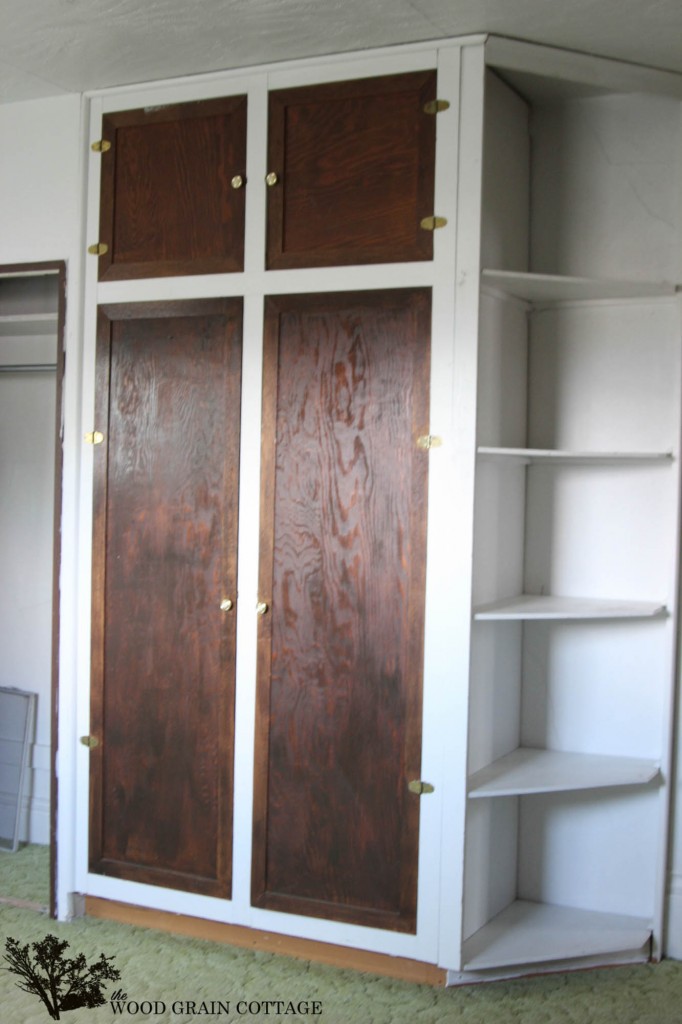 We have big plans for this house… Not only will we be ripping out most of the things inside, but we'll be reconfiguring rooms to function better, turning the first and second bedroom into a master suite with a walk in closet and big bathroom, knocking down walls and ripping down ceilings! And that's only the inside!
This house does have a few great features, like the built-in's and big back deck (not shown), so we're definitely keeping them, but giving them a heavy makeover too!
We're hoping to get this fixed back up pretty quickly, so we've got a contractor and crew lined up to start next week! I'll be sharing the progress and additional room plans a bit later…
Until then, here's to our new fixer upper! Let's welcome it to The Wood Grain Cottage! 😀