At my latest trip to our local thrift/ consignment store, I found some a-mazing items that were just begging for a makeover. I tried to talk myself out of a few of them, but had a feeling that I would totally regret it later. So, I loaded them up. Add that to some items that I had already been collecting, and I am on project overload!
Take a look at these beauties and welcome them to our furniture family!
The gold mirror is actually from my papa. He recently moved into a new home and couldn't find a place for it or the stack of frames. I graciously offered to show them some love.
Here's the awesome mirror. All it needs is a little paint!
The frames are for our future gallery wall and will eventually be painted. Who knows the color. Time will tell!
The lamp and sewing machine table are from my grandma. She found an awesome Singer sewing machine with it's own stand and gave it to me. I recently took the sewing machine to get serviced, so the table deserves a fresh new look!
Here's the lamp: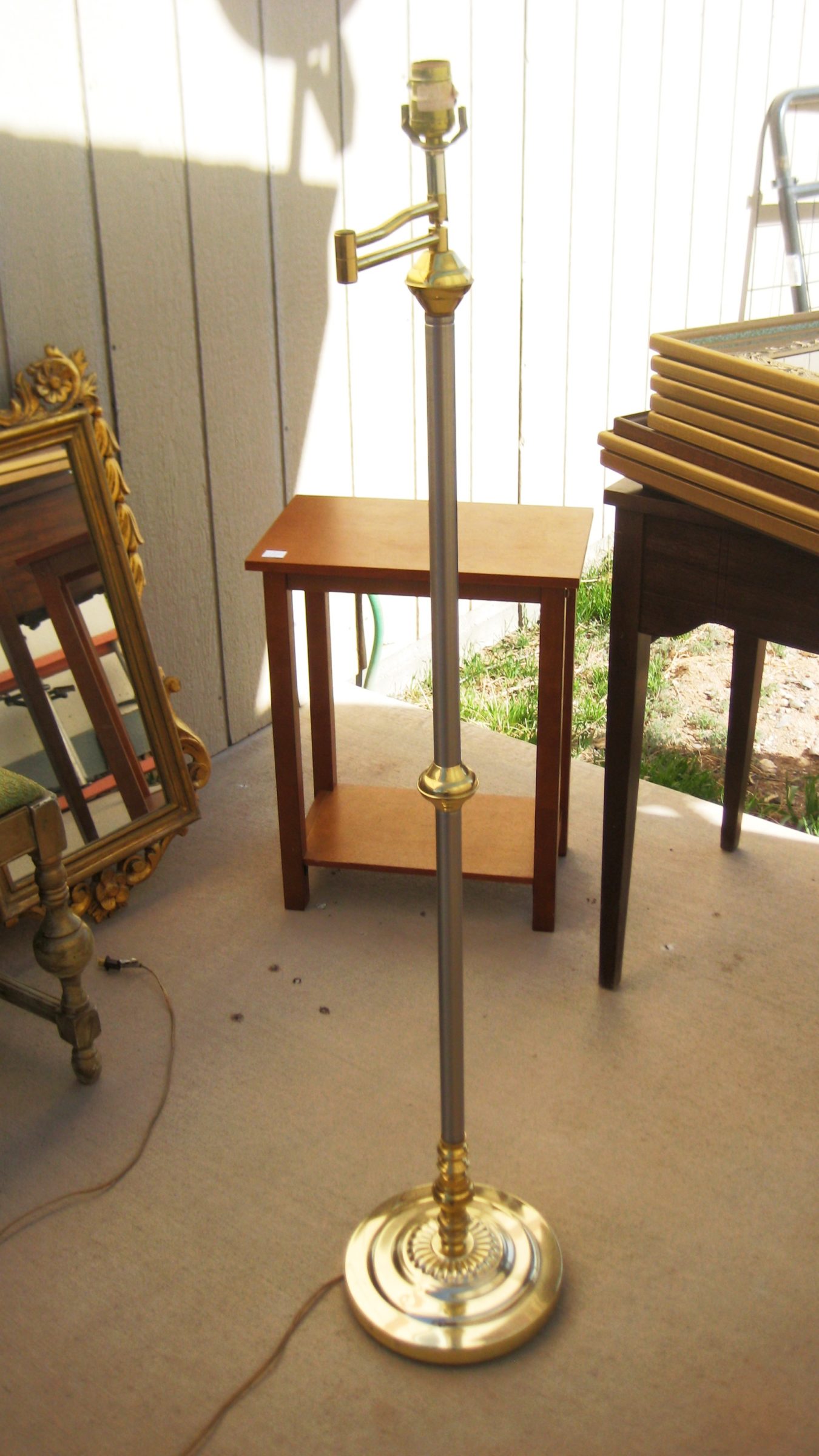 This awesome chair is a find from our local thrift/consignment store. Look at the sweet lines and chunky legs. All it needs is a new coat of paint and re-upholstered. Then it will be perfect for our secretary desk! My mother-in- law knows what I'm talking about. 🙂
The mirror was another thrift store find. It was originally gold, like the mirror above, but I couldn't wait to get a coat of primer on it!
Last, but certainly not least, is this wonderful side table. I already know where it's going! Just image it with a fresh coat of paint.
Some great stuff, huh? I'm positive a little paint and TLC will bring these pieces from drab to fab! I have promised my husband, who sighs every time I come home with a new item, that I will finish these before I even step foot into a thrift store. You know what that means, right? I have to get my booty in gear! I've already primed several of the items and now they're just waiting on a fresh coat of paint!
Here we go!
What about you? Have you scored any awesome finds at the thrift store? Do tell!