I often get e-mails regarding our house, and how perfect everything is. It's always the same question, "How do you do it all?". And although I love reading the sweet words of praise, my answer is always simple, I don't do it all. Blogging can often show the best side of life. Be that the clean state of the house, the perfect relationship we have with others, or even the overall happiness of the blogger in general. I don't want you to think I am perfect, even for the slightest minute, that's why I'm sharing the messy home tour of our house. It's not always pristine, it's not always clean, and it's not always tidy. We are real people, who really live in our home.
Next week I am set to share our fall home tour. I am so excited to show you all the new decorating I've been doing, but there's been something that's been nagging at me in the back of my mind: What I show you in our home tour, and what it looks like everyday are two different places.
Yes, we do live in a tidy house, it's the way I was raised, the way I prefer to live, and how Anthony and I both need things to be to function at our highest quality, but it's also a real house. We do really live here, and in the midst of projects, the bathroom getting gutted, and my health not being in the tip top shape, things are bound to slide. And, all of that got me to thinking, you need to see that side of our home as well. You need to know we aren't the perfect little couple, living in the perfect little house, and enjoying our perfect little life. We are not perfect people, quite far from, and I want to embrace that.
I want you to know you are not failing. I don't ever want to be the blogger with the house that makes YOU feel insufficient. YOU are good enough. Please, please, please remember that. I am here to inspire you, not discourage you. That's why I've decided to share the tour of our house in the worst state. You need to know, whatever you have, wherever you are, however your house looks, YOU ARE GOOD ENOUGH!
And with that said, here's the ever so real tour of our home….
If you look close enough, you'll probably see a few new projects we decided to start working on in the midst of our house already being torn apart from the bathroom remodel…. fun times. It never fails, I always want to add on 3 other big projects in the midst of a remodel. Sometimes I seriously question my sanity….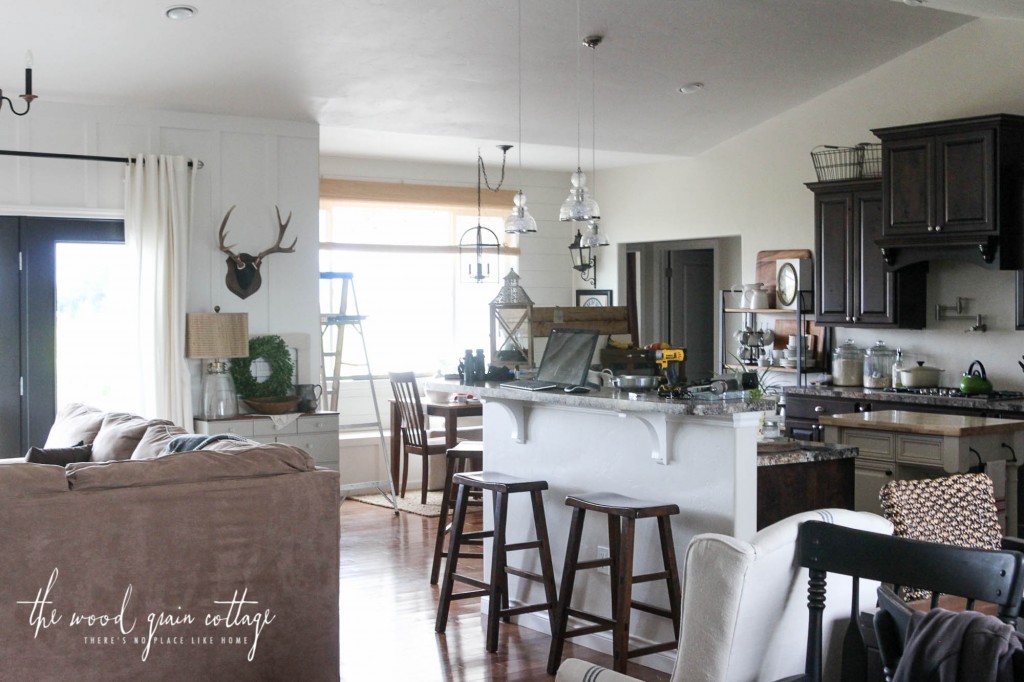 I can say, the online shop has also contributed to a bit of the mess… Stuff is everywhere!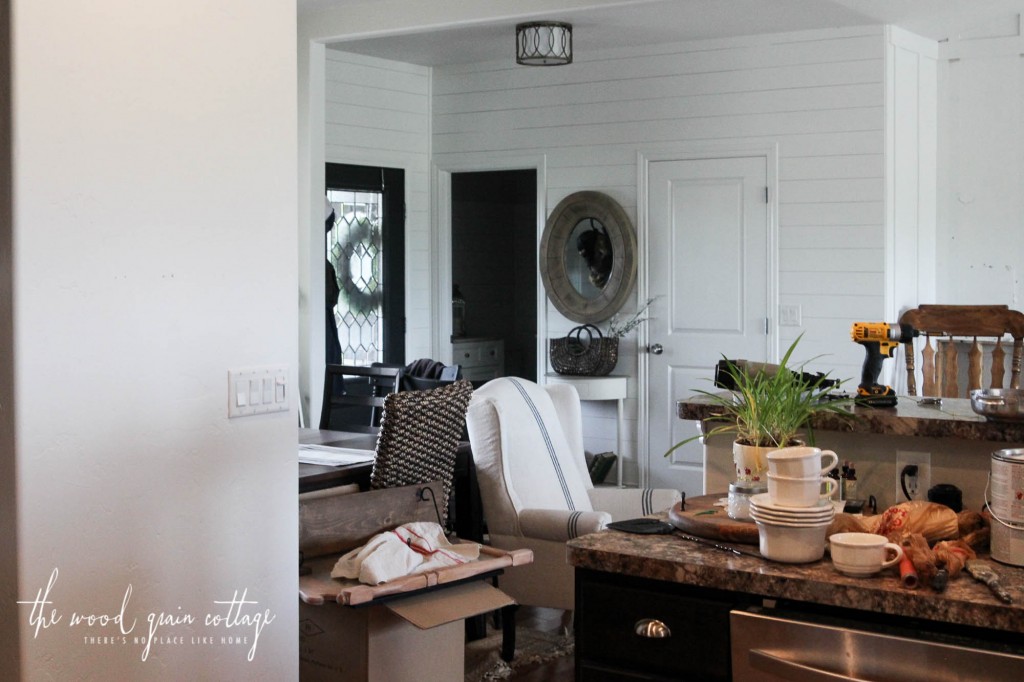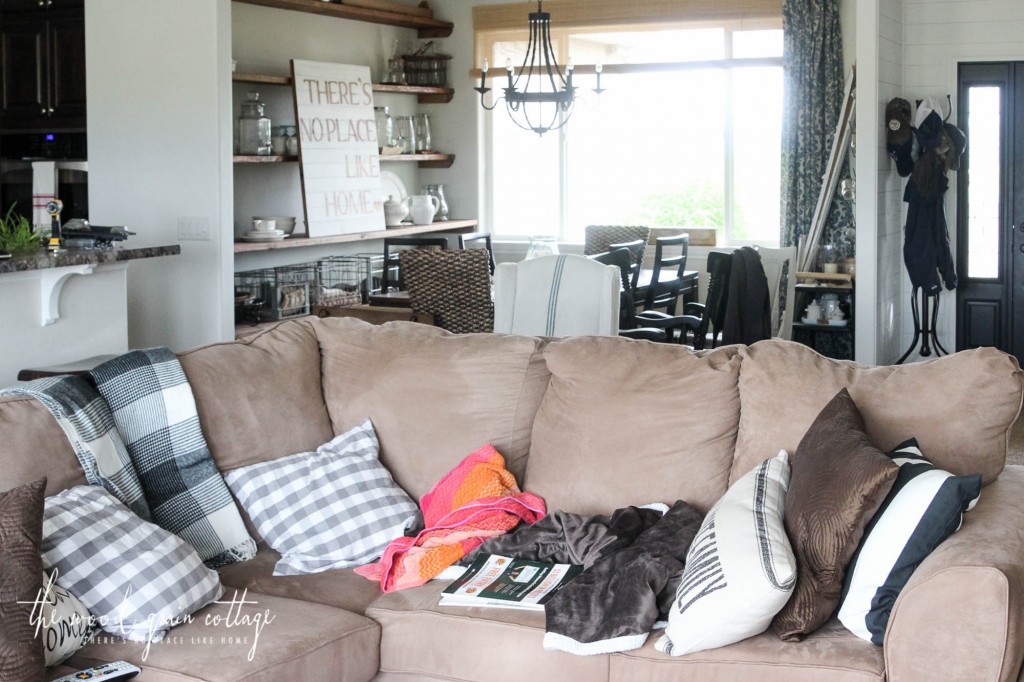 And, since we had to move out of our bathroom, which meant our closet belongings also had to be removed, this is where we had to store everything for about two weeks….
Hold me. Thank goodness that's all back in its place, these pictures actually make my heart stop. Ironically though, Iris felt like she was queen of the mountain….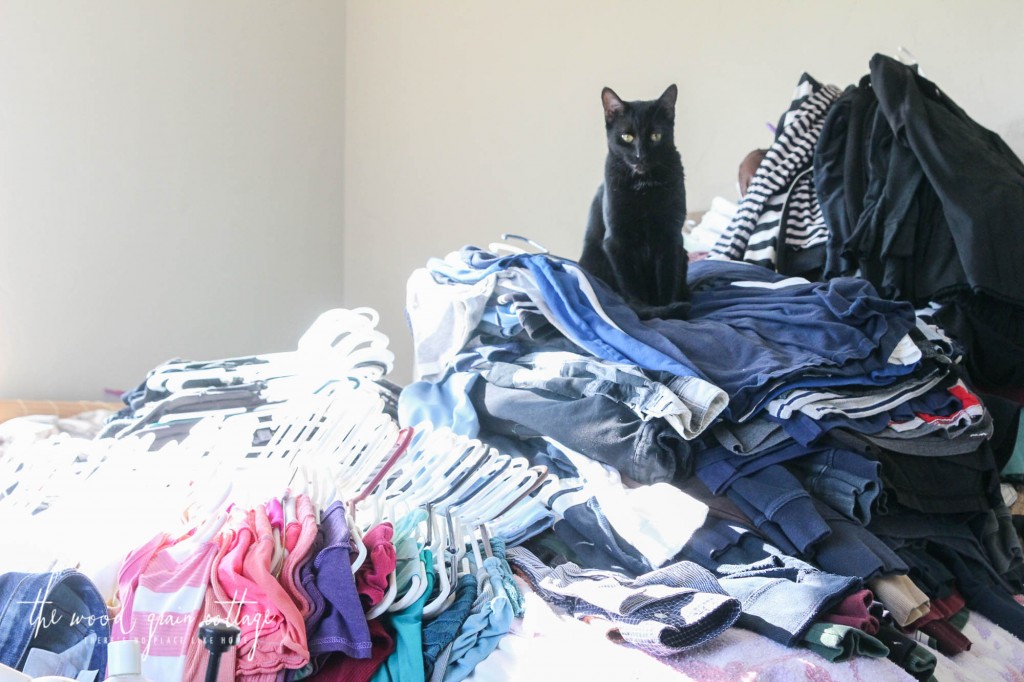 The clothes mountain anyways. 🙂
It's funny to see pets transition in those times as well. Having two twin sister kitties has been quite funny. Iva isn't afraid of change, but Iris hates it. She doesn't want a single thing moved out of the ordinary place. Poor girl. I know she's in for a rough life since I constantly move things around. Good thing she knows she is loved.
Anyways, I hope this helped you have a different perspective of our life and house. Next week when I share the fall home tour, you'll know it's not always "beauty shot" material, and yours doesn't have to be either! 🙂