If you remember the first tour I shared of The Willow House, downstairs there was a teeny, tiny bedroom with it's own walk in closet. Big enough for just about a twin sized bed, it was another room that didn't really make sense. And why the smallest room in the house was the one with a walk in closet, we'll never really understand. The one thing we did know though, from the first time walking through the house, was that we'd be turning this room into the laundry room. I guess I've really been working on the laundry room design plan since that first day, knowing things were going to change.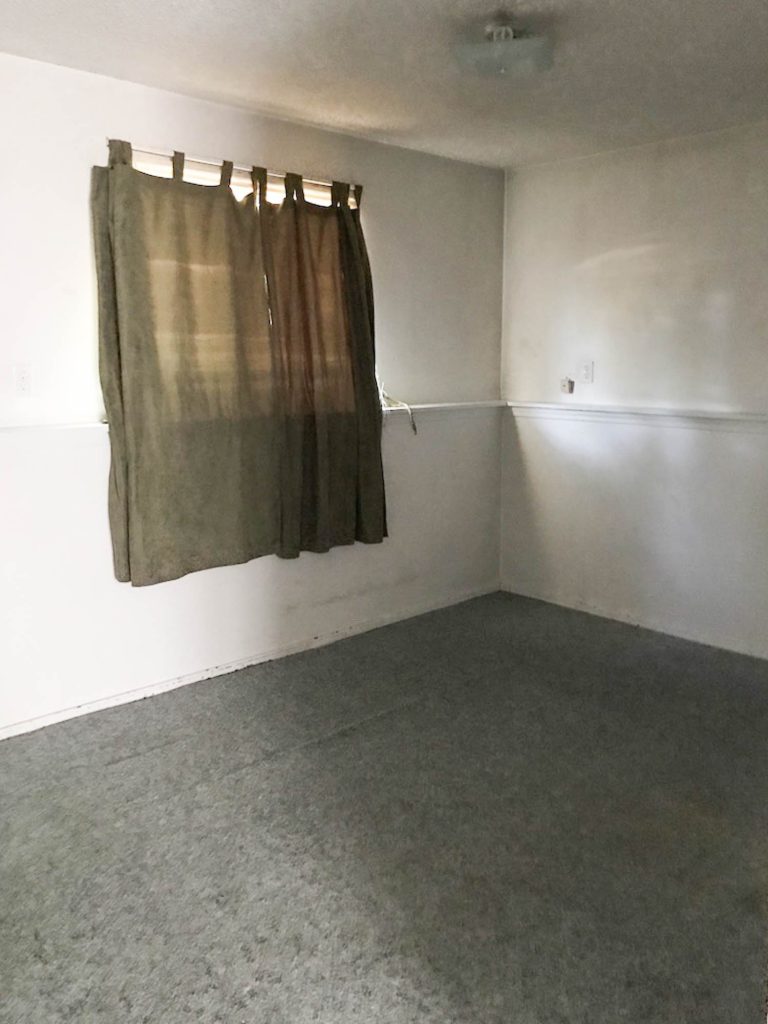 With the existing laundry space in the garage taking up needed parking space, there was no way we weren't going to make the change. After deciding exactly how we were going to rework the closet space, we started deciding on the design plan. First on the list, was creating the new floor plan layout so we could have plumbing and electric installed for the washer and dryer.
I'll get into the specifics of everything we'll be doing in another post, but here's the layout we landed on…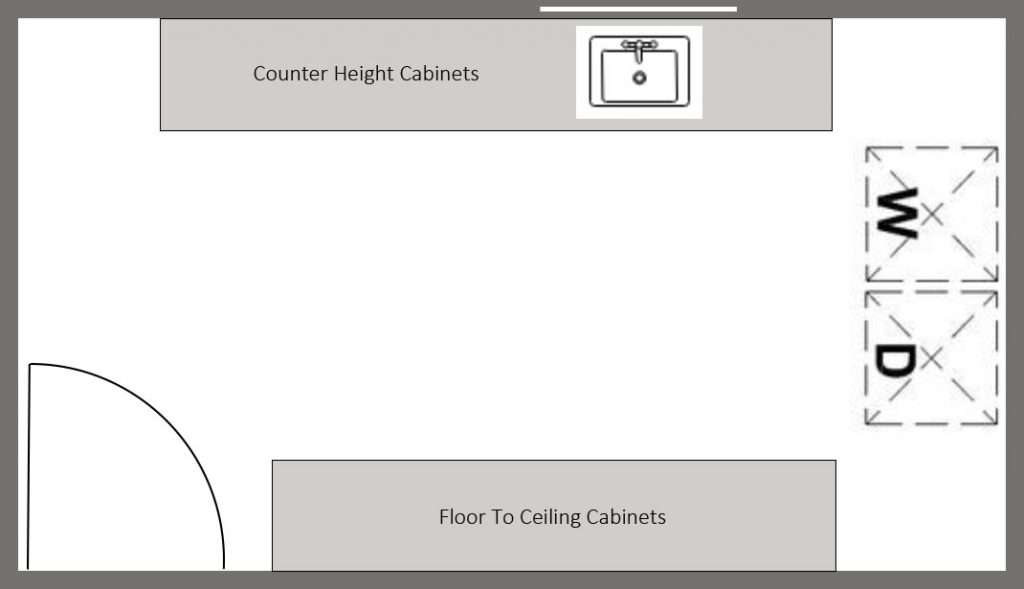 (Please note, this isn't to scale, just a rough drawing to show the layout change.)
We really wanted to have as much cabinet space as possible. This house really lacks storage, so the laundry room is going to also have our pantry area. We're planning on having a sink, plenty of counter space (that will also extend over the washer and dryer), and then space to air dry clothes.
Here's our plan for the design: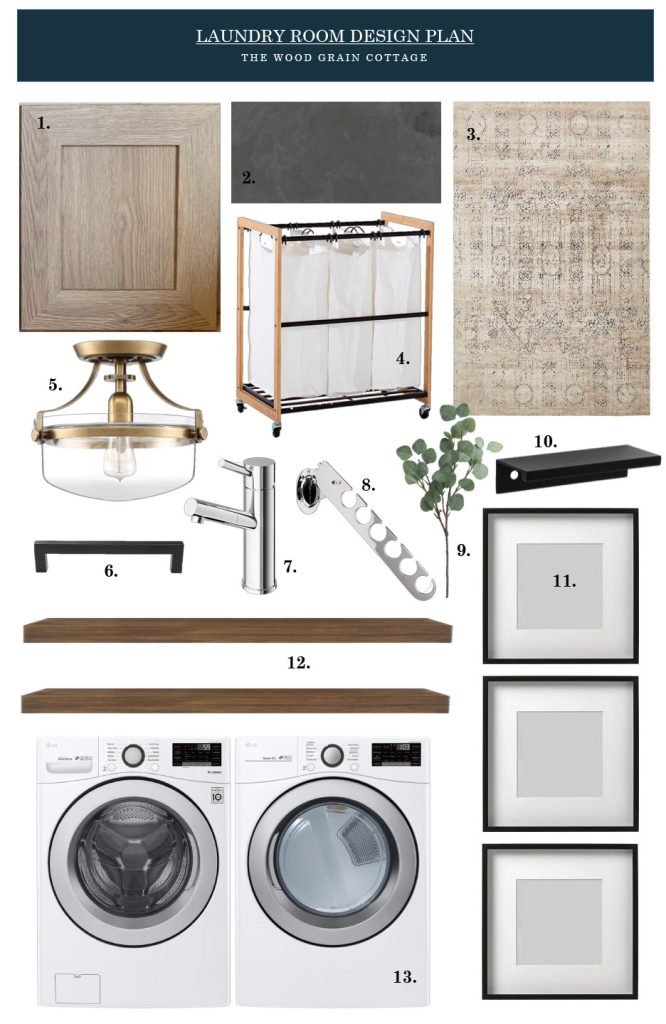 Just like the kitchen, (which I'll be sharing soon) we're using IKEA cabinets. Instead of doing IKEA doors though, we're going through semi-handmade and using the cabinet doors from their new line with Chris Loves Julia. I'd been wanting to do a lighter, warm wood door, and as soon as they announced their line and showed a peek of the doors coming, I knew it was exactly what I'd been looking for.
We're definitely going a little dramatic by installing this black stone tile for the flooring. We love the texture on the tile, and the price was too good to pass up. It feels timeless, and paired with a light, but warm wood cabinet, this room will have a really classic feeling.
We'll be using this rug to pull together the cabinets and the tile. It has such a great, subtle pattern that will look amazing with the tile.
I'm a big fan of sorting clothing before doing laundry. This rolling sorter will not only serve a purpose, but look great while doing it!
The ceilings downstairs aren't very tall (just above 7′), so we can't do anything too big. This semi-flush light combines the perfect sophistication, mixed with the classic vibe I'm introducing throughout the house.
On the right side wall of the room, we're doing floor to ceiling cabinets. These sleek pulls will go on the doors.
The faucet we'll be using for the sink. I love the lines.
We'll be adding in a larger section to air dry clothes, but this valet hook will also help with that job!
Eucalyptus stems to bring in that touch of nature. (Maybe in this vase…)
I love the minimalist look of these cabinet finger pulls, and plan to use them on the left side of the room.
I'm envisioning a wall of these classic IKEA frames with black and white prints. I think they'll tie the room together beautifully.
Open wood shelving will definitely come into play. We're planning on building our own, and installing them to the left side of the window to balance out the room.
Since we're not buying a new washer and dryer, we wanted to make sure the design went with our current set. These are really similar in design to what we currently have.

So there you have it… our plan for the laundry room. I'm really looking forward to bringing all of these elements together!
Below are a few inspirational pictures that help show (kinda) what I'm envisioning.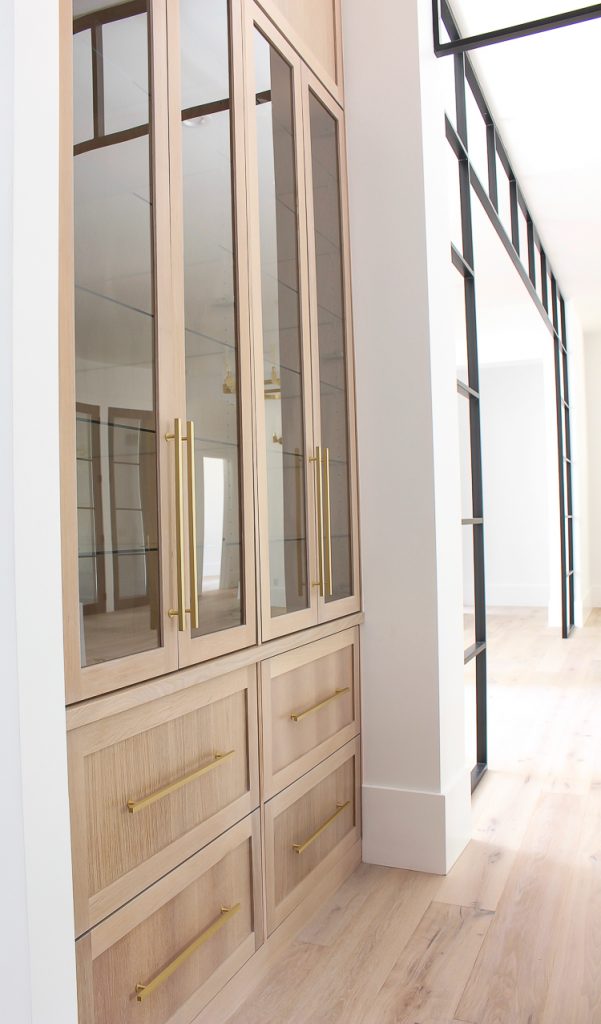 Via: The House of Silver Lining
Via: Hawkes_Landing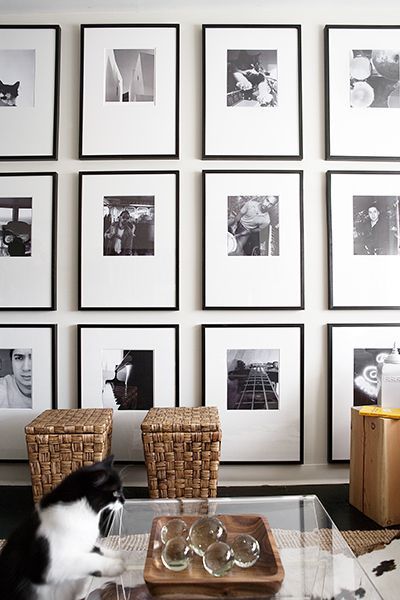 Via: Samanthapynn
Next up, let's talk about the laundry room demo!