Today I'm sharing all about my first Mother's Day gift. See how the copper jam pan became one of my favorite gifts I've ever received and why it's so special to me.
Last weekend I celebrated my first Mother's Day. I've spent years waiting to be a mother… to have a precious baby filling the house with laughter, screams and so much love the cup continues to overflow at the end of the day… even after a long day.
Ania is truly such a blessing and being her mother, teaching her, loving her and watching her grow brings so much happiness and joy. A mother's love is powerful… and unending.
On my first Mother's Day, Ania and Todd surprised me with a beautiful gift… a meaningful gift that brought tears to my eyes; the copper jam pan.
The Copper Jam Pan
Admittedly, I am a sentimentalist. There are several things that have a deep tug on my heart strings… homemaking is one of them, and so is family heritage. I love creating a home, spending time in the kitchen and taking care of my family. It's my way of loving on them.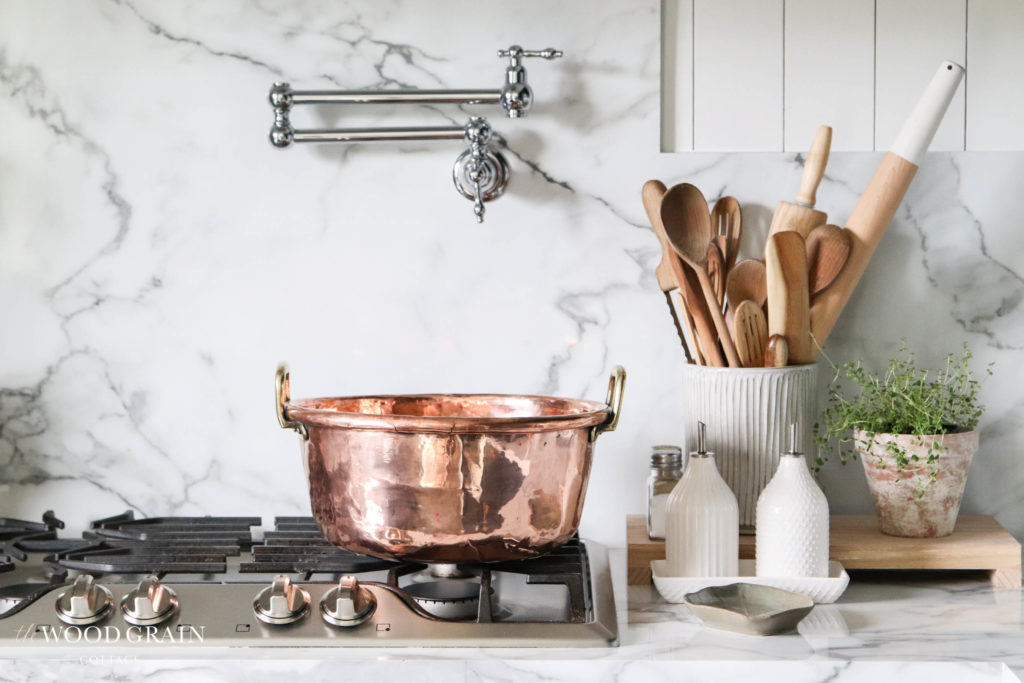 Several weeks before Mother's Day, Todd asked if there was anything specific I'd like. I knew exactly what I wanted and I began my story of the copper jam pan. They've been around for hundreds of years (mine is from the 1800's), and the concept is quite simple. You use the pan to preserve jam. Even with the simplicity in mind, there was something special, something meaningful, that made it different as a Mother's Day gift. And it all started with what it meant to me…
I spent my childhood canning and preserving the fruits and vegetables of summer. My mom and I would spend hours upon hours huddled up in the kitchen together peeling, chopping, cooking and preserving. It was always hard work, and by the end of the day we were both ready to have everything processed, cleaned up and put away… but the time spent during the day was the best of the best… even if we didn't know it at the time. We'd talk, we'd laugh, we'd celebrate and we'd just be… together… over a pot of jam.
Now that I'm a mother, I look forward to gathering with my own daughter (and of course my mom and my sister-in-law too), as we preserve and boil and cook our jam. This copper jam pan will see its fair share of bubbling sweet preserves, but it will also see the time spent between a mother and her daughter… teaching her what I know and passing on my love for homemaking as we spend time talking and making memories…. and I love knowing exactly when I got this special pan, on my first Mother's Day.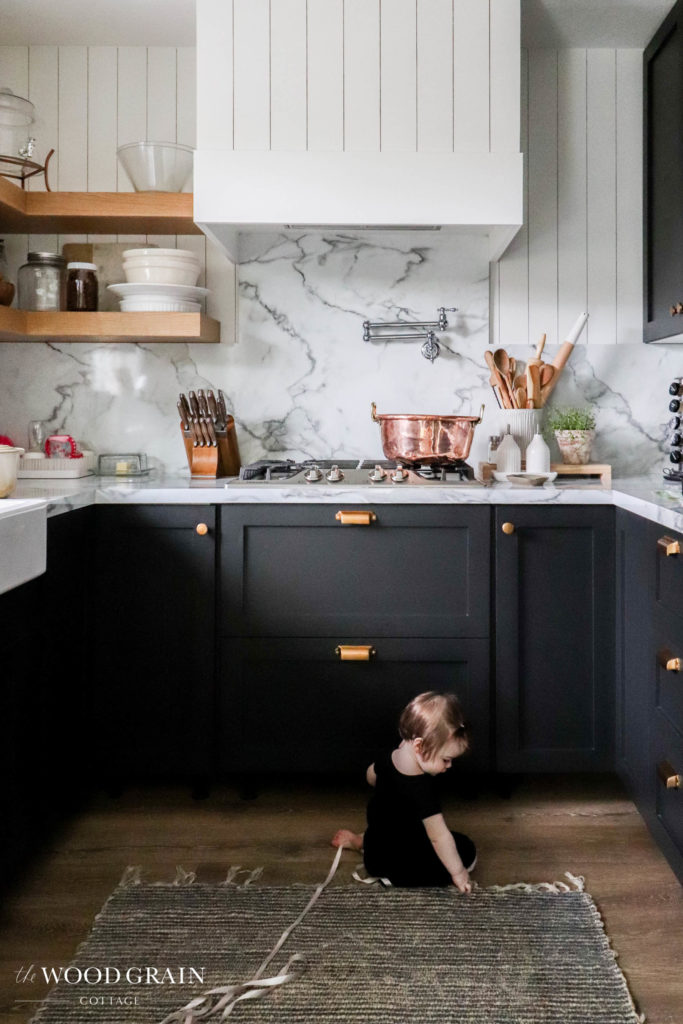 One day, this jam pan will be Ania's, and she'll have it to pass on and create new memories with her family. And I hope it brings her joy and happiness and a flood of good memories where we spent time together in the kitchen… talking and laughing and counting the last few pints of jam left to finish so we could call it a day… just like I've done, and still do with my mom.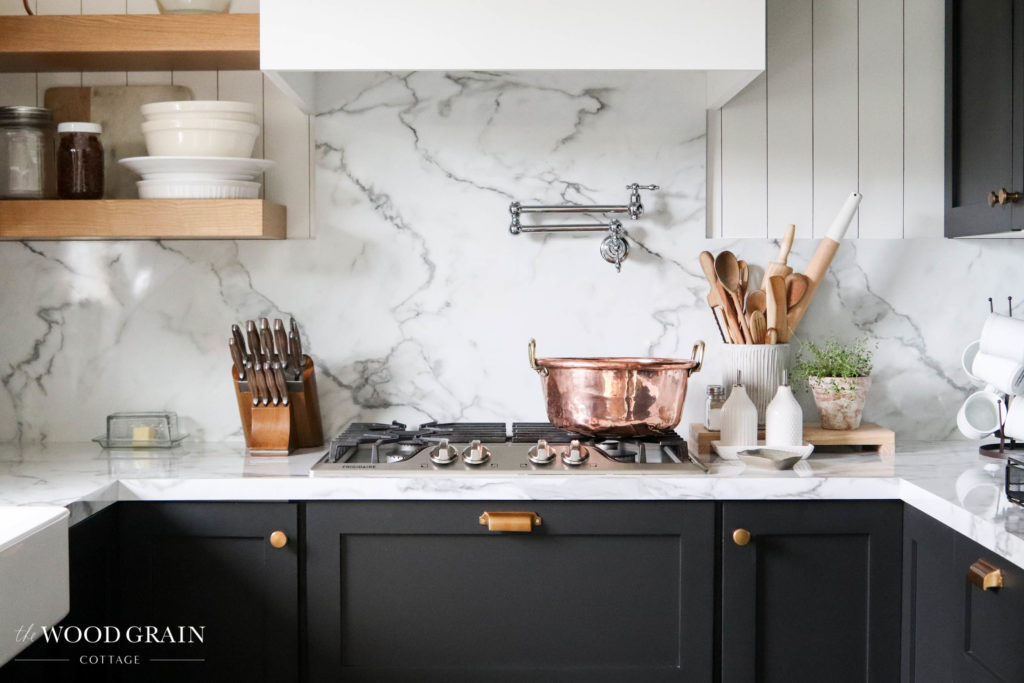 I imagine this copper jam pan has seen its fair share of fruit and preserves… and it's about to see a lot more.
Thank you for such a meaningful gift my sweet Ania (and daddy!). Let's make some jam!
---
A special note about my copper jam pan:
Todd found my beautiful antique jam pan on Etsy and it was sent over from France. The seller included a thoughtful note detailing the history of the pan as best they knew. They'd also restored it and it's ready to make jam!
To really surprise me, Todd asked for several different options of what I'd like. He knew my heart though, and this precious gift will be cherished!
If you'd like your own pan, here are a few of my favorite available options, both old and new:
Affiliate links are provided below. Full disclosure here.

---
You can also shop my kitchen below: