Can you believe Thanksgiving is right around the corner? I guess time flies when we're having fun, right? 😀
As much as I love, love, love Thanksgiving, it's been hard for me not to skip right to Christmas. We won't be hosting family, so I've been transitioning things over to Christmas.
But still, I've been adding a few small touches that really stop and make me think about what Thanksgiving is all about. It's easy to forget how blessed we are. There's always something better to have, items to upgrade and new things to add to the never ending wishlist. I know I'm guilty of it. But Thanksgiving always puts things into perspective for me. I am blessed.
So, today I'm sharing our new Thanksgiving black and white pillow…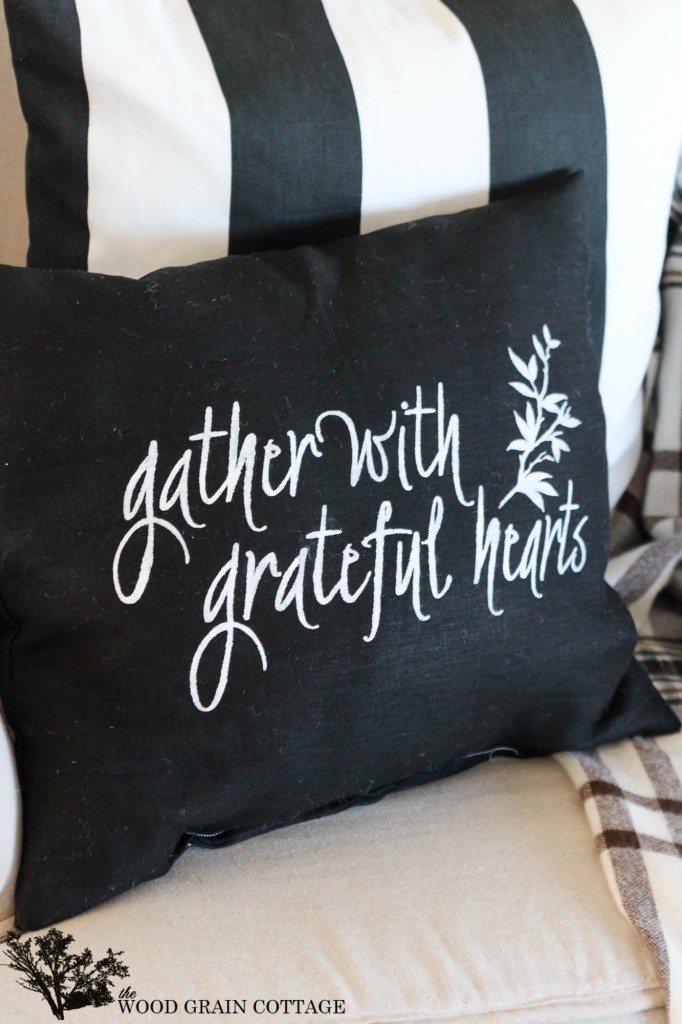 I really love it. The black fabric, the white writing. It's reminiscent to a chalkboard, and I love me a chalkboard. 😀
I did learn a few things with this one, like black linen fabric and white poly- fill don't mix. Because of that, the pillow has a bit of the poly-fill peeking out from the pillow. The OCD in me almost made me completely start over, or line the inside of the pillow cover, but then I realized that would be a bit silly considering it's not really that noticeable in person, just in the pictures. And even though there are a few pieces sticking out, I love, love it.
Here's how I made it:
I started with the saying. I designed the wording/ image in my Silhouette design program, then cut it out on freezer paper…
I used a razor blade to lift up all the cut out wording…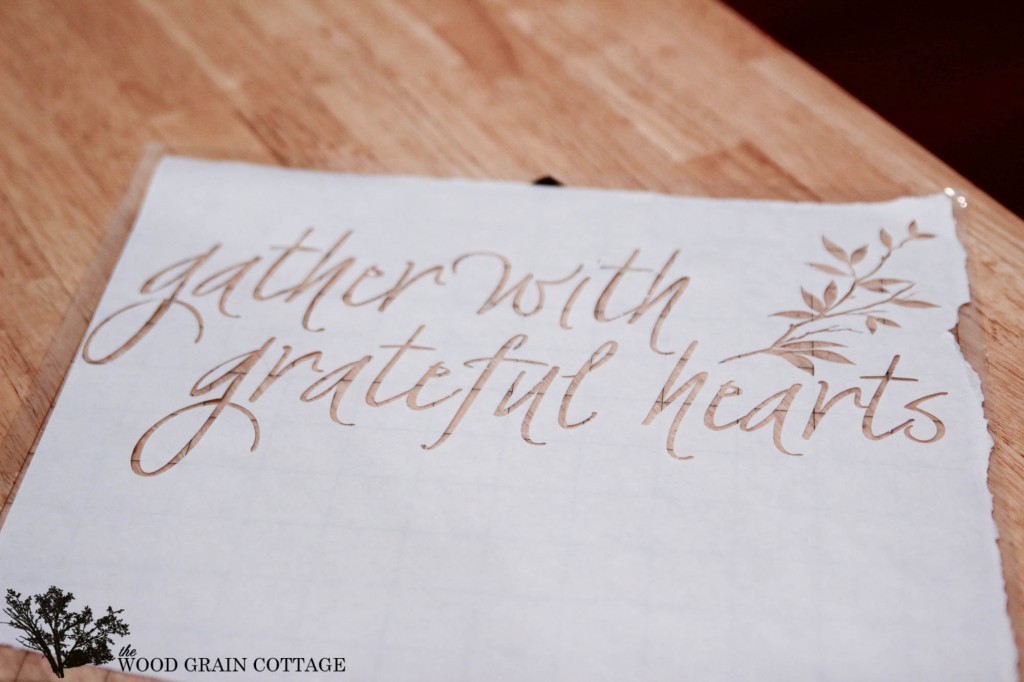 Then, I made my pillow cover, just like this one, and used my iron to attach the freezer paper to the pillow fabric…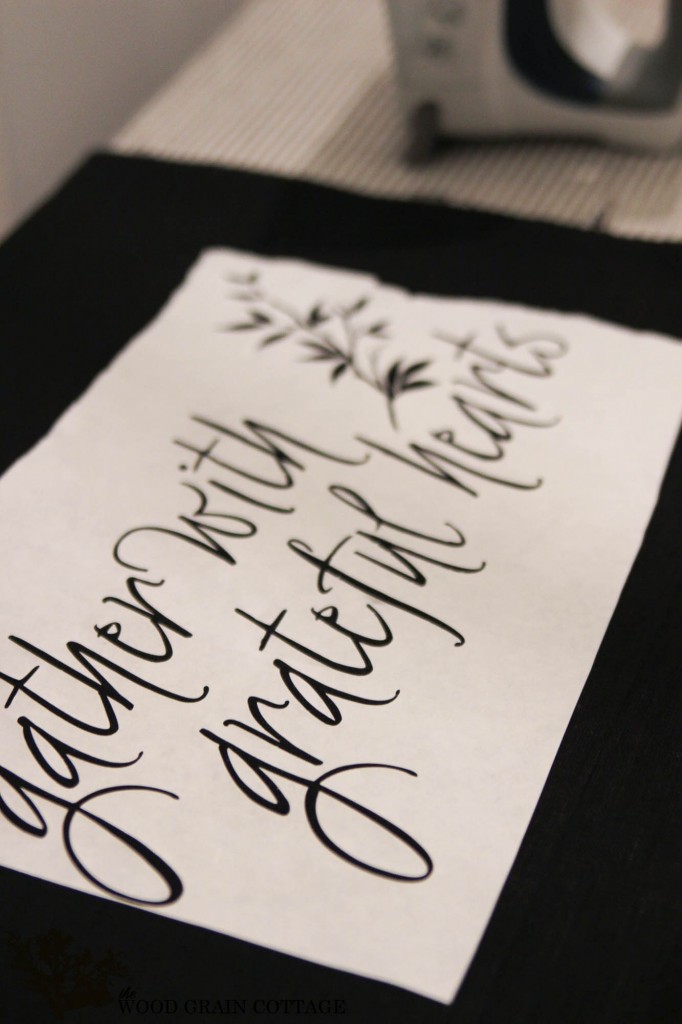 With the paper in place, I used white craft paint and a sponge brush to dab on the paint…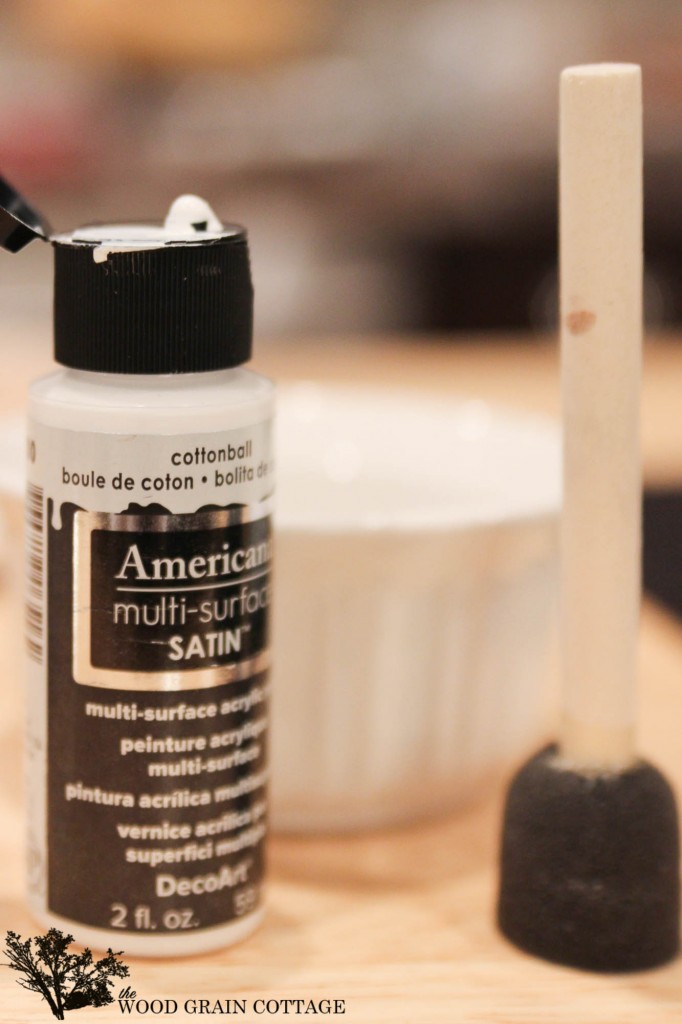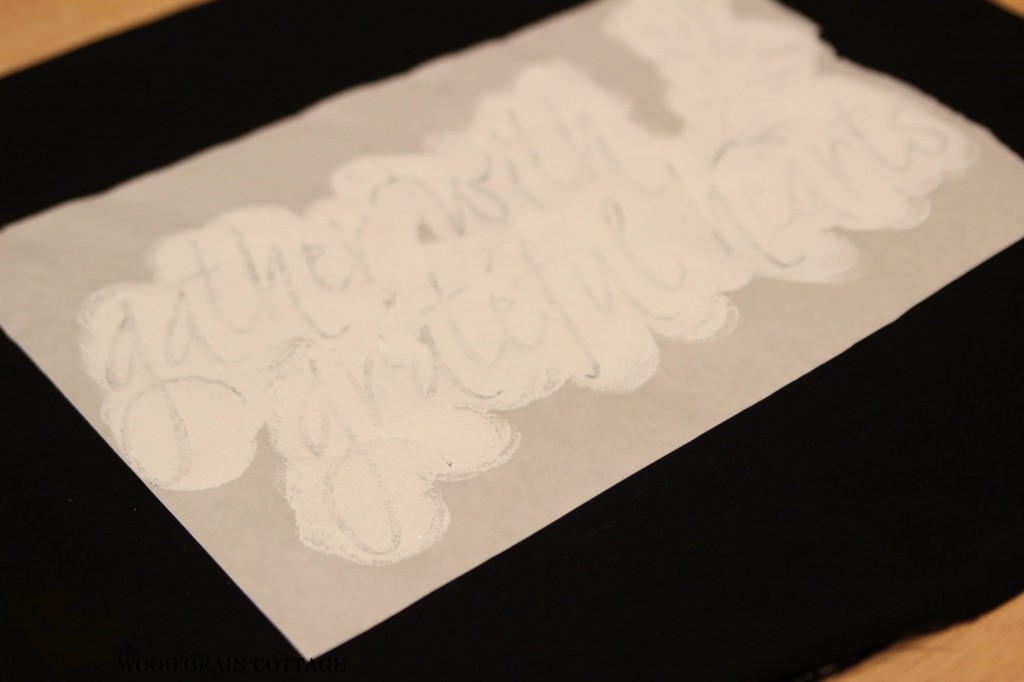 Once the entire saying was covered, I carefully started pulling up the freezer paper…
Once all the freezer paper was removed, and the paint dried, I added the poly-fill and sewed the bottom closed. If I were to make it again, I would either use a pillow form, or line the inside of the fabric. Live & learn!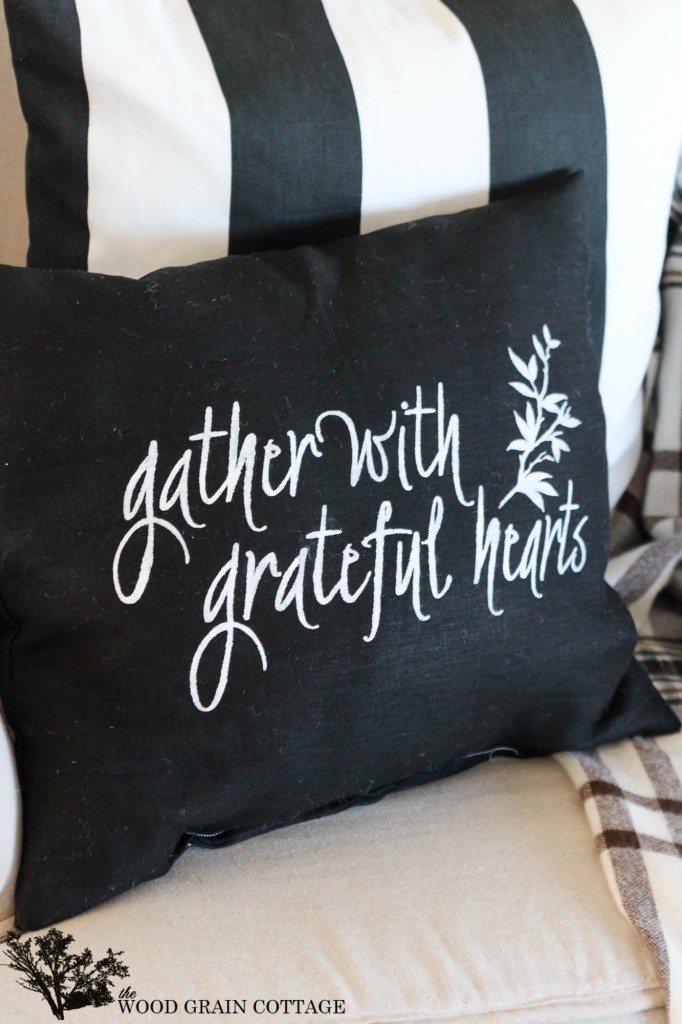 I love that it's similar to a chalkboard…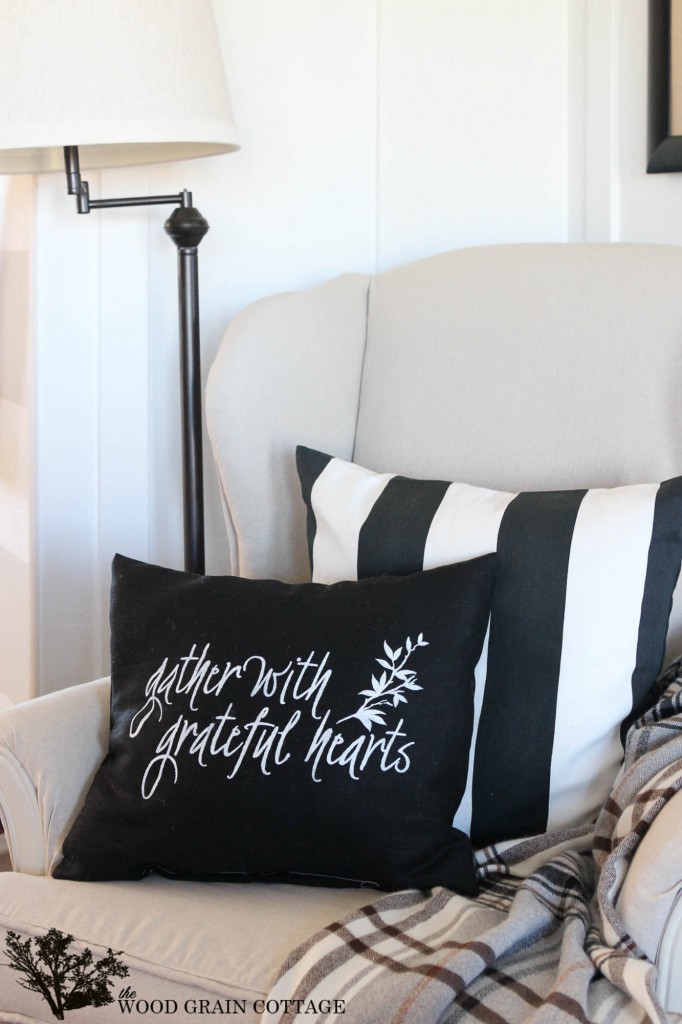 Black and white is classic, and one of my favorite combinations…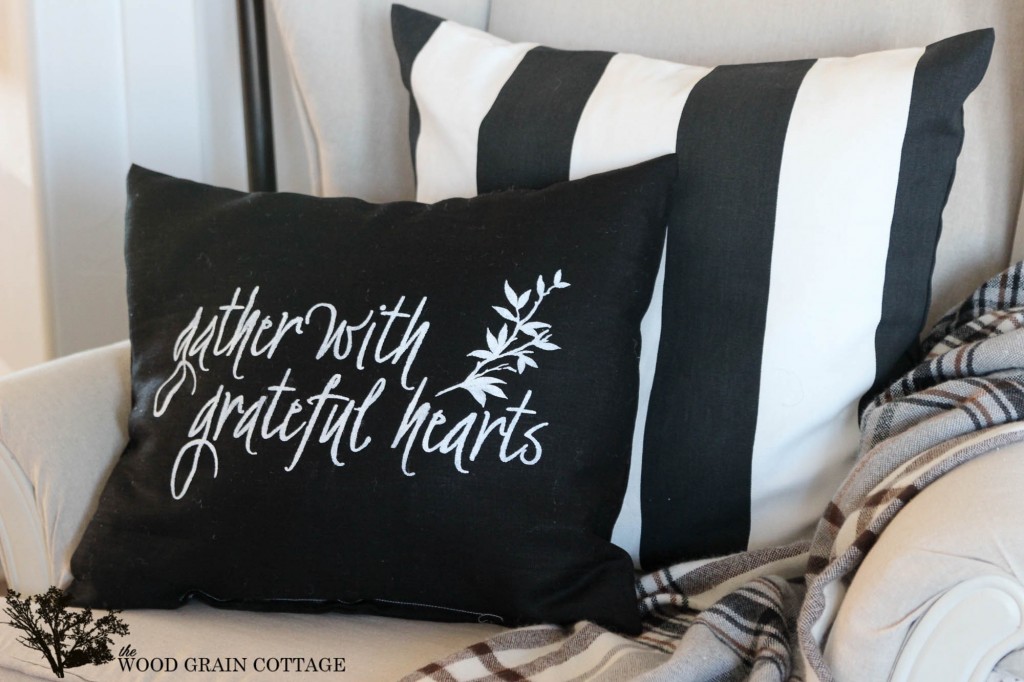 Plus, I love the saying on the pillow…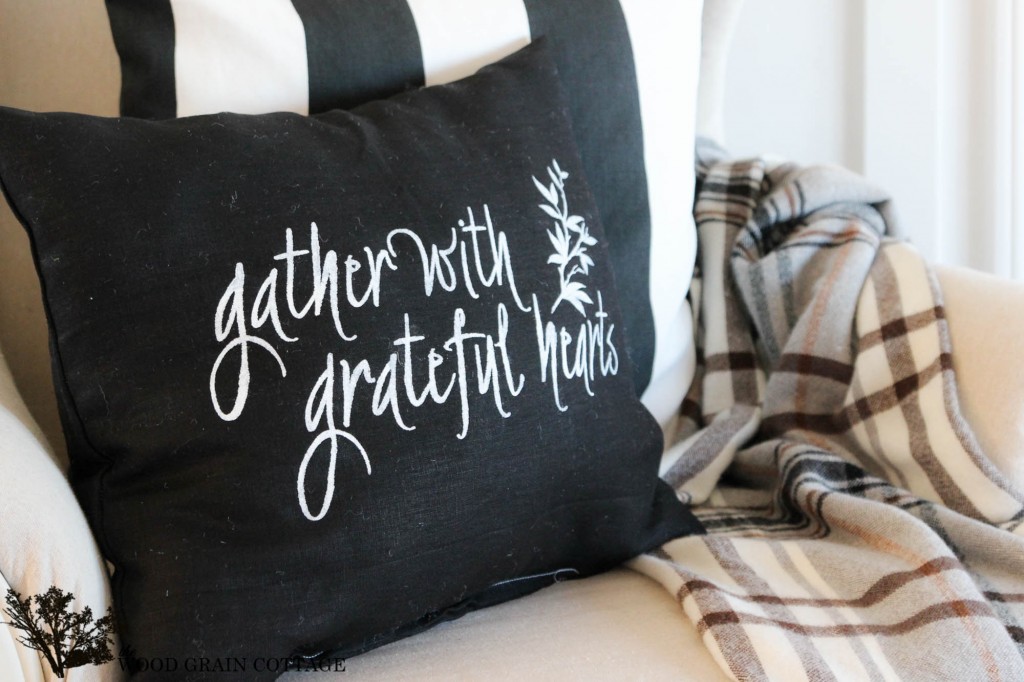 I've been working on some new designs for the Vintage Whites Market, and I can't wait to share them with you! In fact, lots of new things coming your way soon. From furniture, to household items and pillows, we've been unbelievably busy adding to our collection. I'm really getting a taste for this "market" thing…! 😀