Lately I've been focusing on our blessings… there are so many…. With Thanksgiving quickly approaching, I felt our home needed to have a daily display as a reminder for us to be continually thankful for each and every blessing that happens in our lives.
It's an unbelievably pretty display, and one that catches my attention constantly.
I started with a tree limb from outside (much like this one), then pulled a plastic pot out of the garden shed and stuffed it with some green foam. From there I stuck the tree branch into the foam and wrapped the pot with burlap and tied it together with jute twine. Easy!
The next part was the most time consuming.
I knew there wasn't anyway to hang all of our blessings on the tree… there aren't enough branches! So, I chose several of them that easily came to mind.
From there, I typed them up in a word document, picked a pretty font and printed them on heavy card stock.
Next, I rummaged through my scrapbook paper stash and found a neutral pattern that was reversible. I actually ended up using the opposite side of the paper below, making the pattern below the back side.
This is everything I used: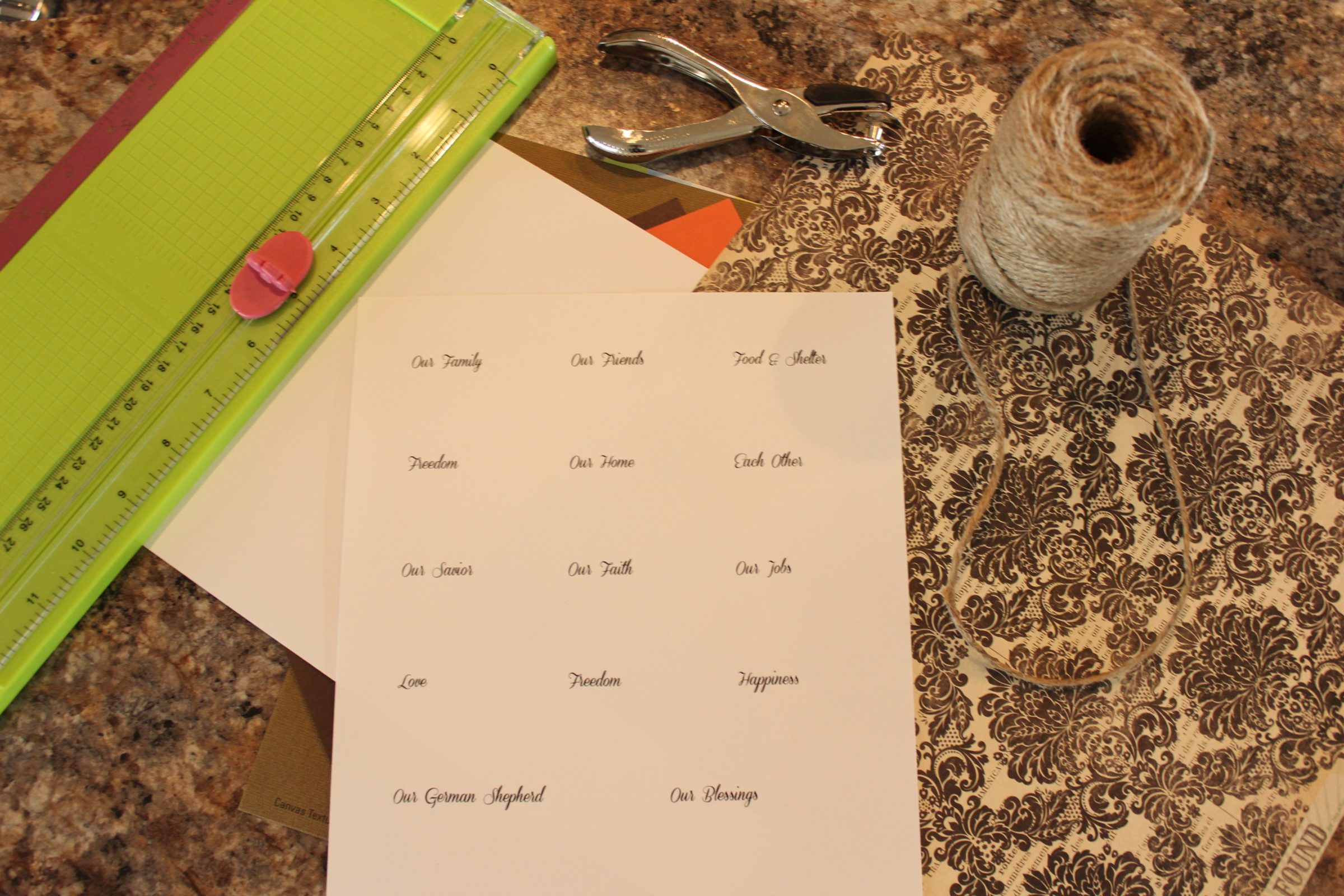 I began by cutting each of our words into evenly spaced shapes.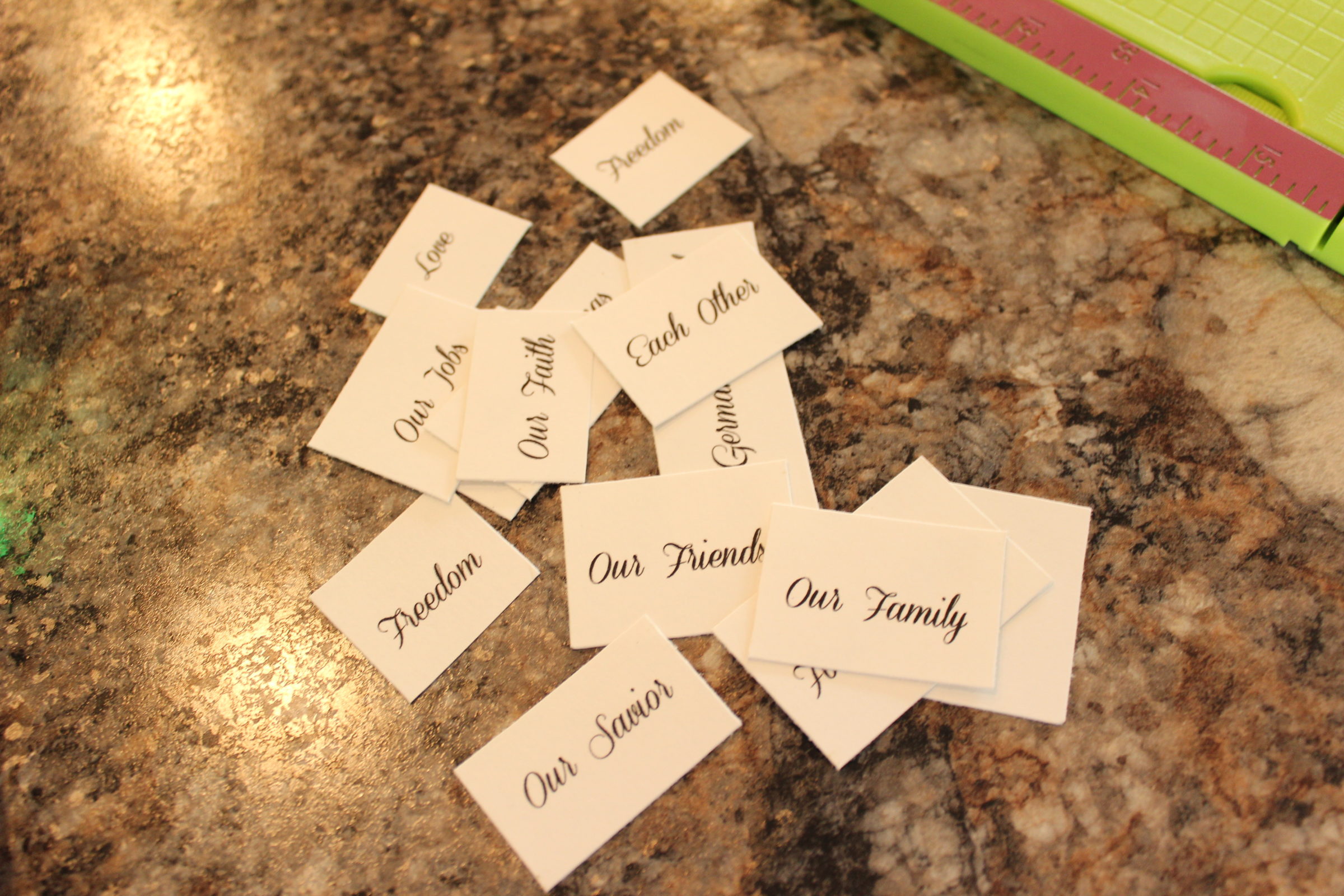 Once all of the words were cut out, I started laying each one on the scapbook paper to form a border. Once I had an evenly spaced border on all four sides, I stuck a piece of double sided tape under the word and pressed the two together.
After I had all of the words done, I used a hole punch on the top of the paper (in the middle) and ran the just string through it. Once I had determined the string length, I simply tied the two ends together and hung them on the tree.
So EASY!
We just love the outcome!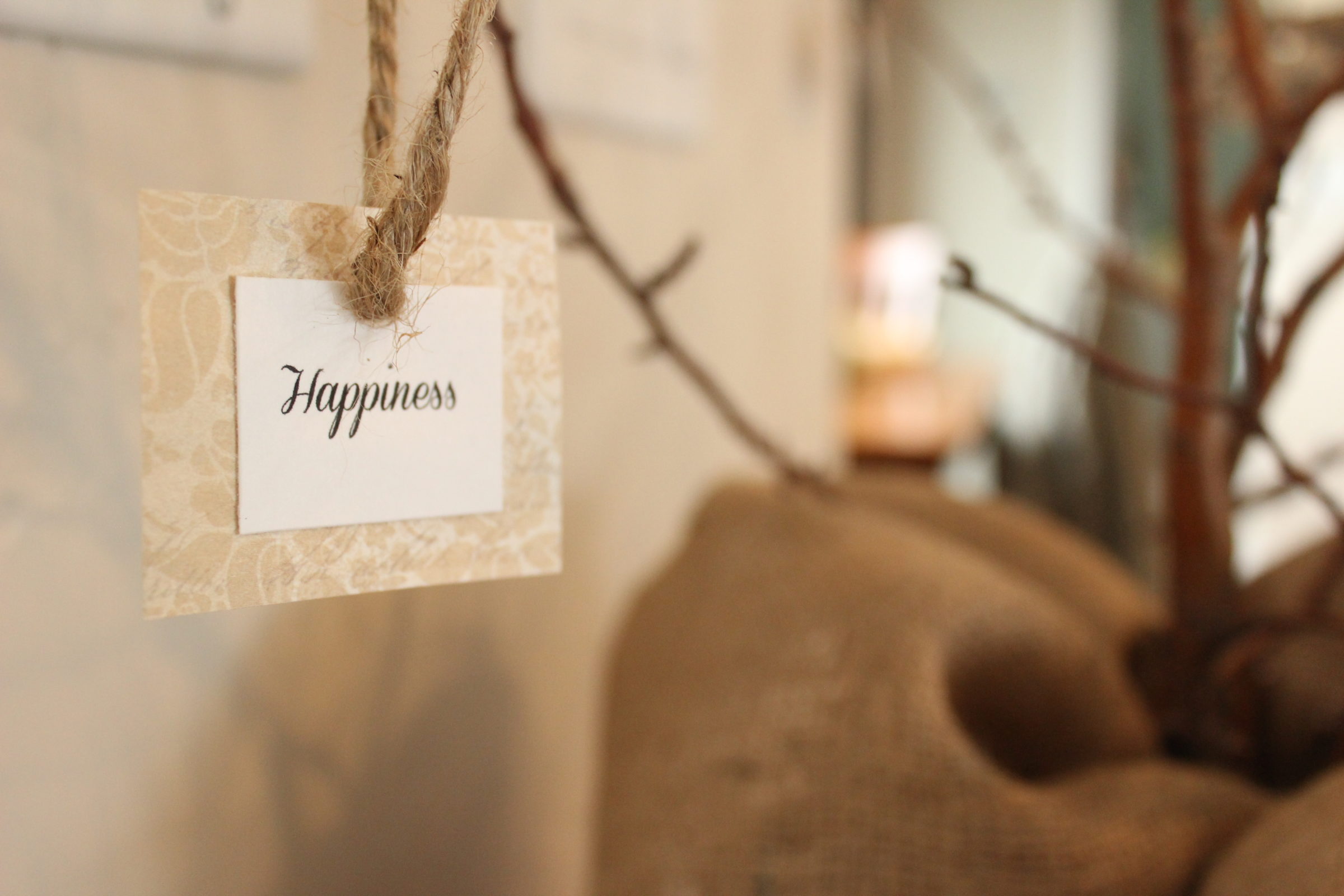 This was such a simple project and something so very meaningful. Honestly, I love the way it looks in the house. I'm thinking about leaving it up for a while. After all, we could all use to be reminded of our blessing from time to time, right?
Try one in your home- you'll love it!
Linking up to: