Our online shop loft/ studio is coming right along. This past weekend, we were able to get everything painted, which was a small feat considering I had all the walls and the floor to paint.
Since Anthony and I had to move everything out of the loft in order for me to paint the floors, our workshop was completely packed with absolutely zero extra room to work on projects, or our remaining items for The Vintage Whites Market in Utah next week. Yes, next week. Needless to say, this week has an unbelievably busy schedule, and a growing to do list with last minute things that need to be finished in time for the show.
Today though, I wanted to share the finish work in the loft. The guys were able to get the walls textured and the trim installed around the doors and windows last week. It made all the difference…
For the trim, I had them use pine 1″ x 4″ boards. I love the simplicity of them…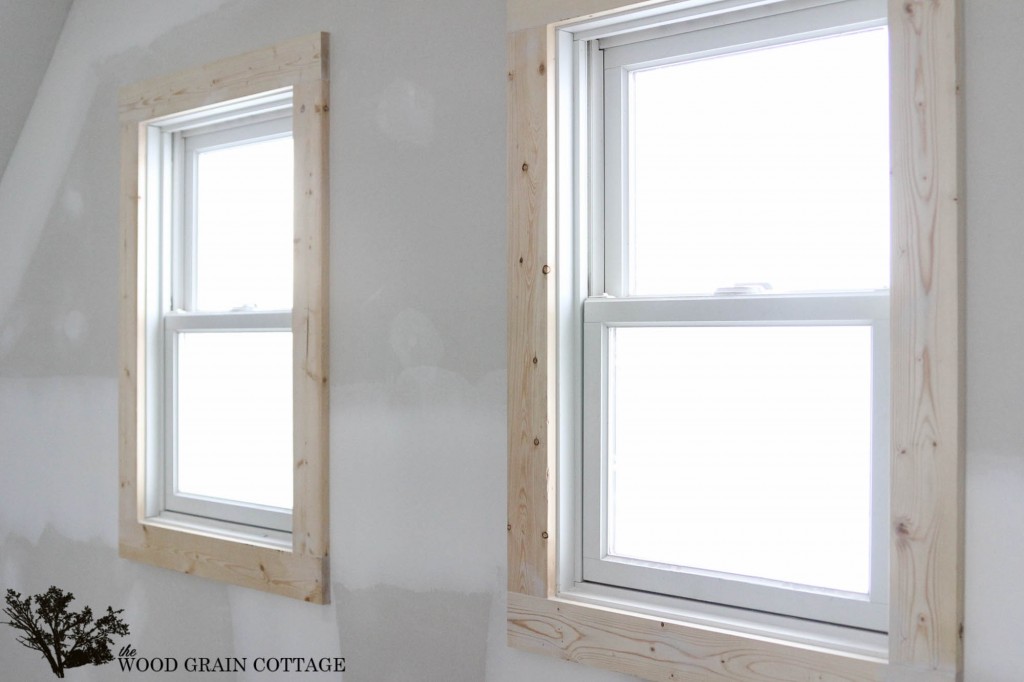 And, all the walls were textured except for the back wall, which I wanted to be as smooth as possible for a big chalkboard wall…
I was able to get the chalkboard wall finished as well, and I must say I can't wait to mark it up. It's going to be a perfect place for inspirational quotes, notes to myself, and so much more.
As soon as the texture was dry, I primed the walls, then started painting. I'll share the colors I chose, as well as the custom chalkboard wall tutorial, and how we painted the floors. And let me just tell you, those floors look so much better. Cleaning them wasn't fun… but oh man are things shaping up. I can't wait to add in our countertops, product storage, desk area, and the lighting.
We're one step closer to opening the shop! 😀