It's always so amazing to me how fast the seasons change. It seems like yesterday I was just hanging Christmas garland on our front porch, and today I'm sharing how I gave it a refresh for summer. Since decorating for Christmas, I hadn't really done much to our porch… it felt a little bit depressed, and slightly sad. It needed some of my TLC.
And I guess our porch was in luck, because I've gathered with some of my blogging friends to bring you a fun summer decorating post…
I will say, our front porch is in a transition phase. I know I've mentioned it before, but we get horrible amounts of wind. So much so, that it's actually hard to keep anything nice on the front porch. A few weeks ago, one of my white rocking chairs blew over and broke. It made me upset, and I knew then and there, especially with that being the fourth or fifth item to break on our front porch, that I needed to find a different solution. I'm still working on that, and honestly, it has to be something hefty to stand tall against the wind. I struggle with plants as well, so I'm still working on that too.
So basically, this is what our front porch looks like right now, but it won't last. I'll have to move things around to protect them from the wind. But, in the big scheme of things, that's not really even a problem.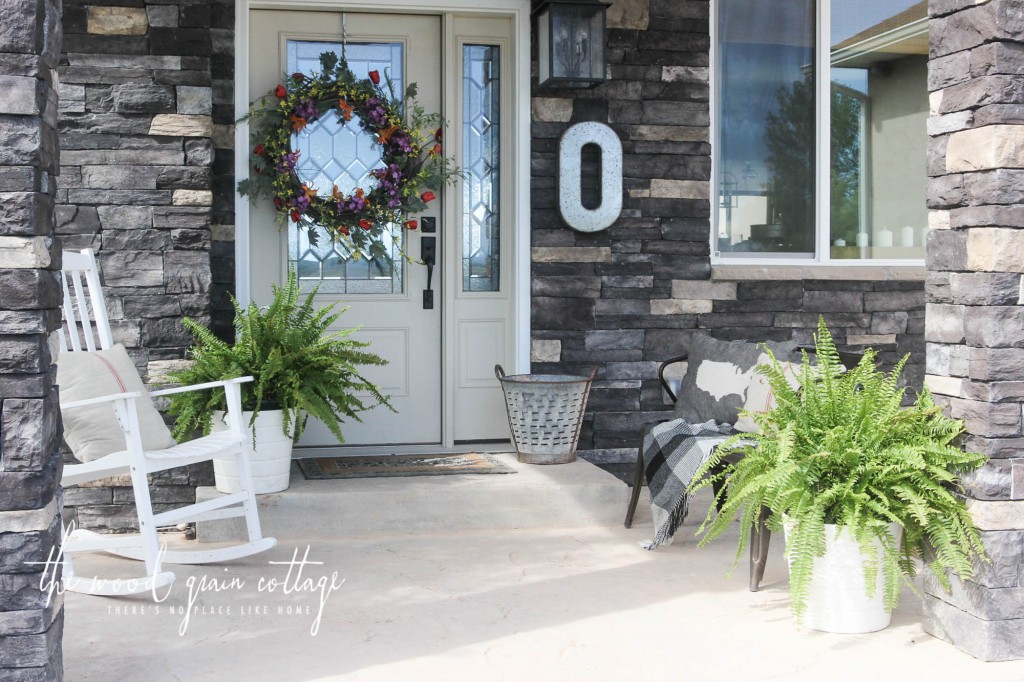 Moral of the story: If you get intense wind, just know I completely feel you. It's not any fun.
I will say, I really like the look of this arrangement. It's not only something I haven't done before, but I used a bench from our back patio table. It has me thinking of doing something similar.

Ferns are also my latest crush. I love their vibrant green color and their lush foliage. They add so much texture to our porch…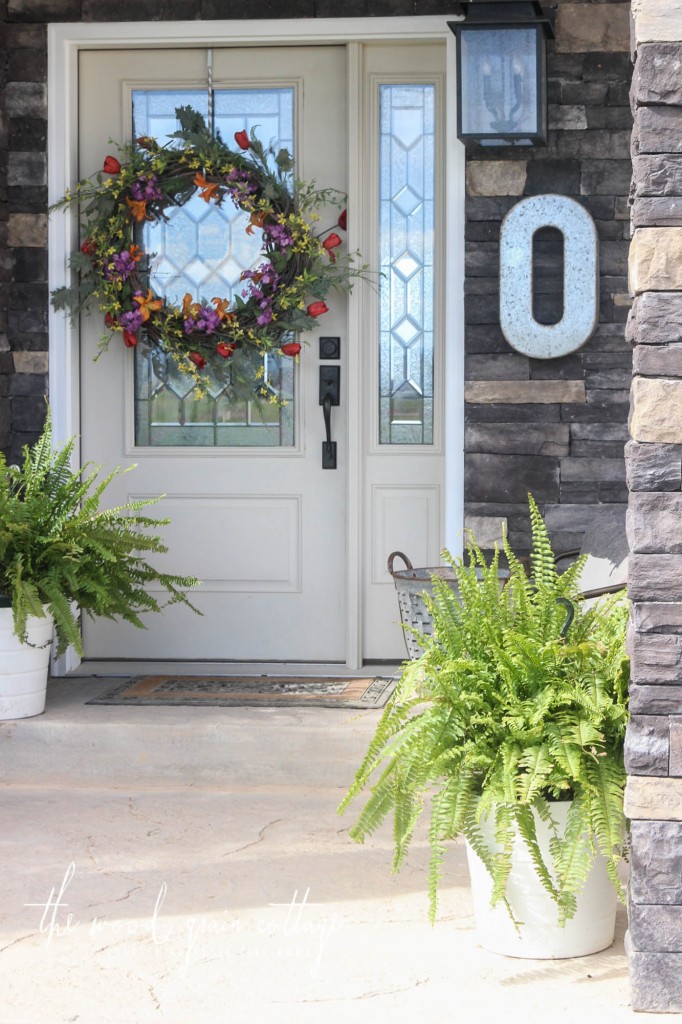 I also decided to use the same wreath I made last year, and that alone made a huge difference to our porch. It suddenly felt fresh, welcoming and ready to greet guests.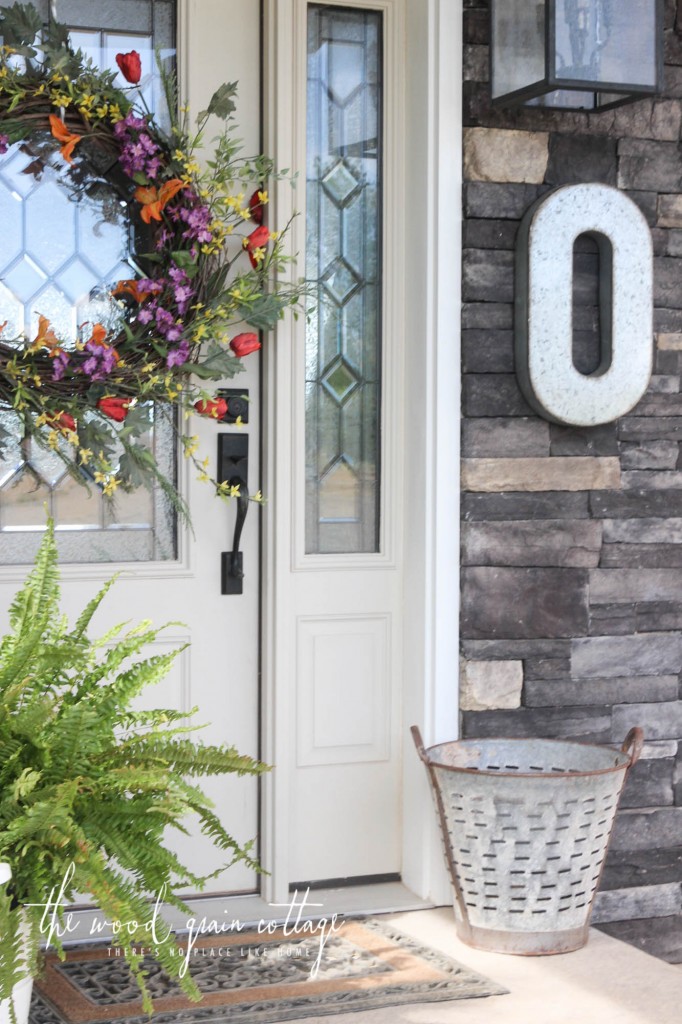 Overall, our porch is feeling much better…
And hopefully this inspires you to give your patio or porch space a little makeover too…
We can always work with what we have to create a beautiful space… it just takes a little bit of creativity! 🙂
If you'd like to see some more summer porch/patio decor, be sure to visit these wonderful ladies. I drool over their amazing creativity.
Day 1
Driven By Decor
Garden Therapy
Empress of Dirt
Cedar Hill Farmhouse
Day 2
StoneGable
Duke Manor Farm
Savvy Southern Style
Southern Hospitality
Shabbyfufu
Day 3
In My Own Style
The Wood Grain Cottage
Maison de Pax
Love of Home
Setting For Four
My Soulful Home
Day 4
Debbiedoo's
Craftberry Bush
At The Picket Fence
On Sutton Place
Have a very happy weekend, and should you feel so inclined, maybe give your porch or patio space a little makeover. 🙂