Sometimes, inspiration strikes me at the oddest times. And since the 4th of July is just around the corner, my latest project was inspired by the U.S.A.
But it's not the stars or stripes that caught my attention, even though I love them with all my heart. This girl is a super proud American!
This time, I was inspired by the year we first declared our independence: 1776.
A while back, I found myself at the right place at the right time…. an estate sale! And the best part? They let me walk through before the sale began to pick out things I wanted to buy before the sale. And they negotiated on prices. Be still my heart!
One of the things I grabbed, was this little stool.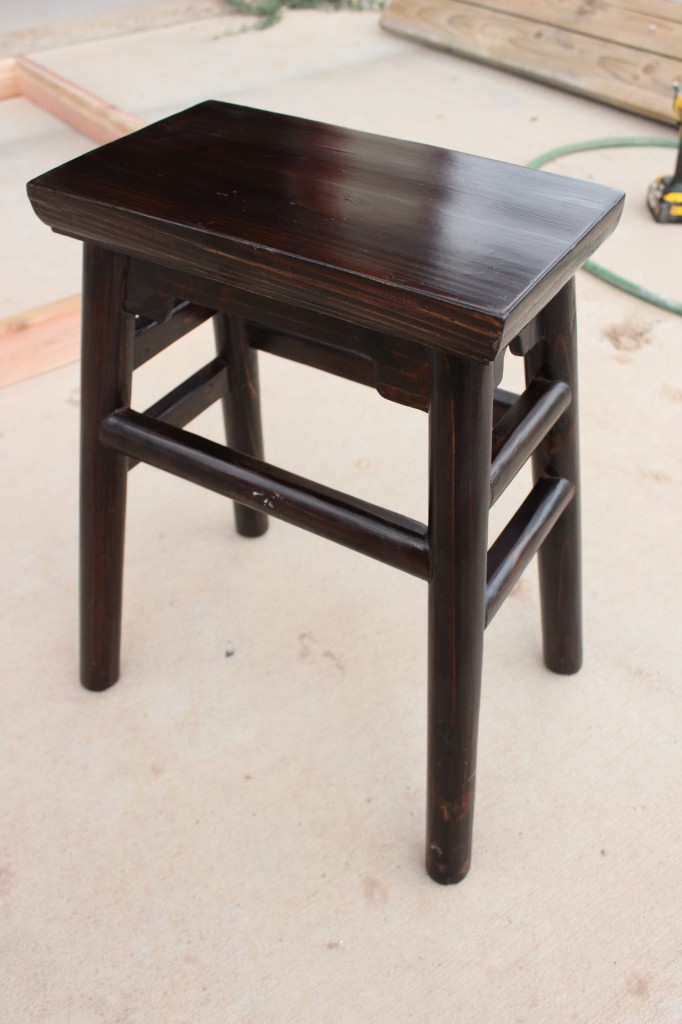 Really, it was in terrific shape, but it didn't exactly feel like me.
To give it a bit more character, I started by sanding the top of the stool.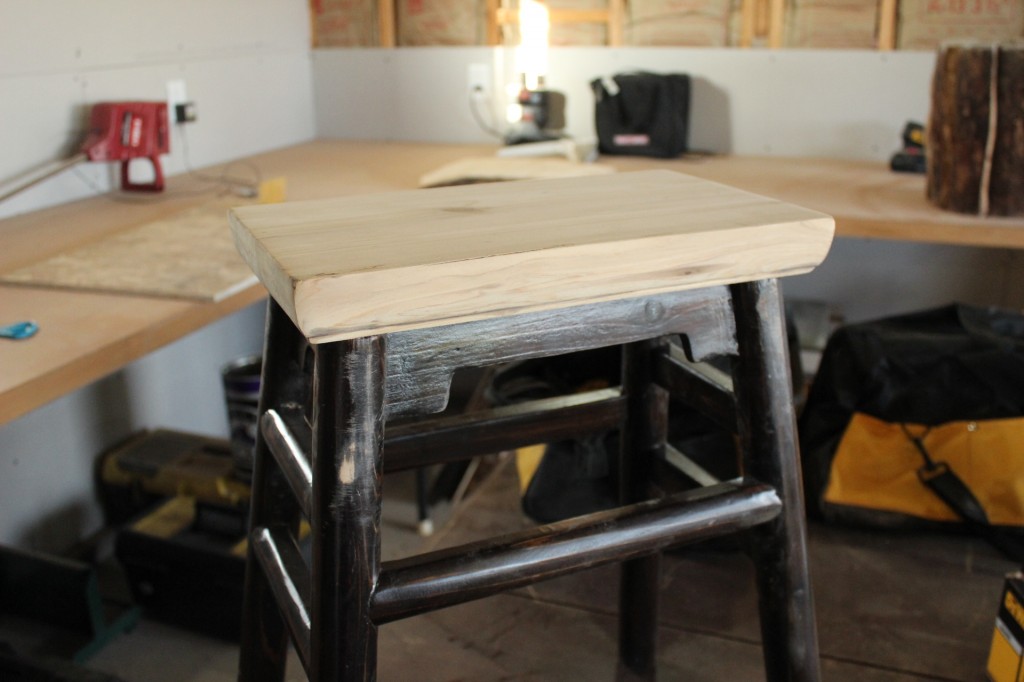 Then, I stained the top with Minwax Early American and painted the frame with a mix of several different colors…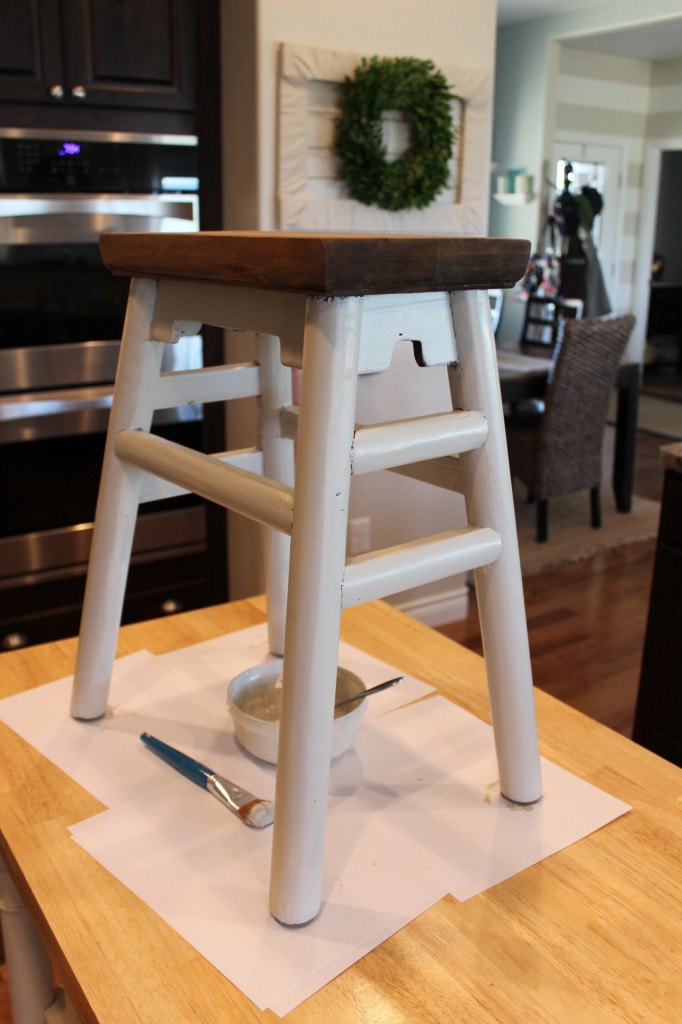 Once the paint dried, I roughed it up a bit with my block sander and then hand painted 1776 on the top with some black paint. Once the paint dried, I sprayed the top with a couple coats of clear poly.
This is the heaviest sanding that I've ever done on a piece of furniture. I've always preferred my furniture to have little or no distressing, but I've been stepping a bit out of my comfort zone lately. I must say, I love it!
The addition of the painted black numbers pretty much did me in… I love how they pull out the dark distressed areas.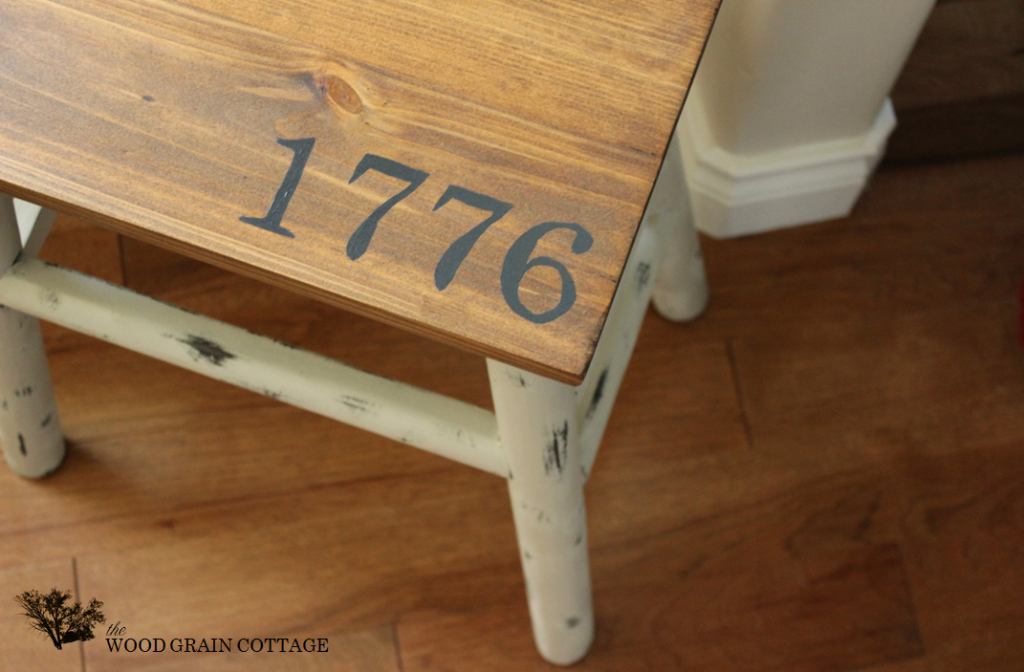 Right now, I have it in the kitchen. It makes me smile every time I walk by it, which just happens to be about 100 times a day. That's a lot of smiles!
One happy change at a time… That's all it takes!

Linking up to: