We've had this shed… and it was a real eye sore to look at. Seriously.
I basically couldn't stand to look at it another second. When we bought our property, I can remember thinking how bad of shape it was in. It really needed a makeover.
It was hideous. And rotting. And falling apart. And did I mention ugly?
But… After a ton of work, new paint and wood, and products from 3MDIY.com
our shed makeover is complete!
And I'm completely thrilled with the results!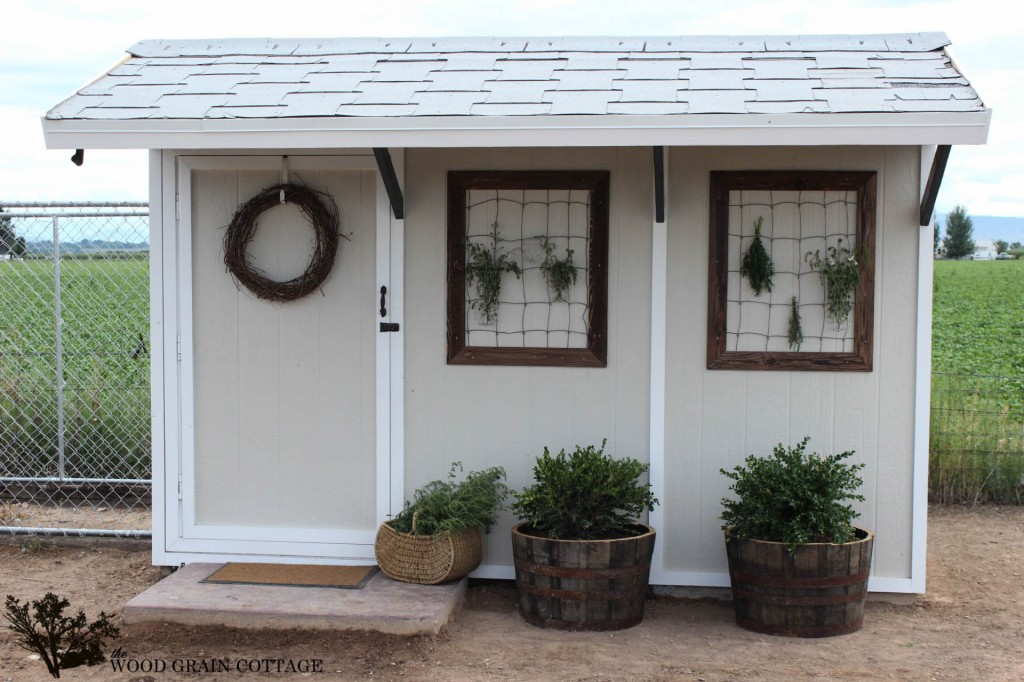 But I think I should remind you where we started…
Needless to say, I couldn't wait to get started!
First, we had to power wash the shed. The paint was already peeling really badly and it was filthy.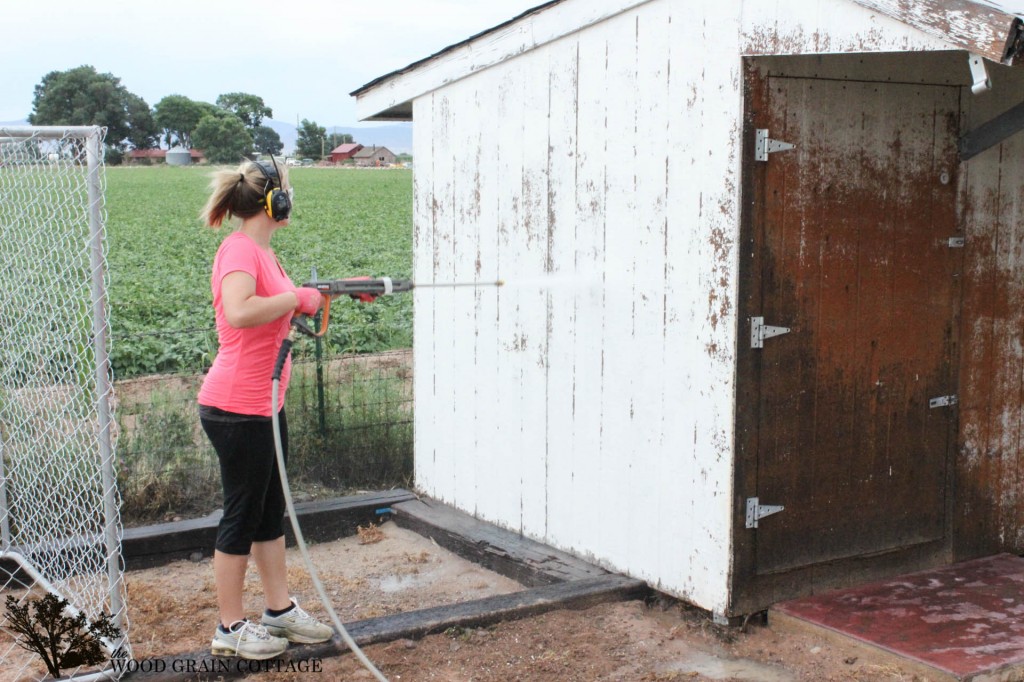 Even though paint chips were flyin' in every direction, I loved this job! Not only was it awesome to remove the chipping paint, but I was able to rock out to our local radio stations with 3M Tekk Protection
The Digital WorkTunes are fabulous. And my ears thanked them since the power washer is super loud…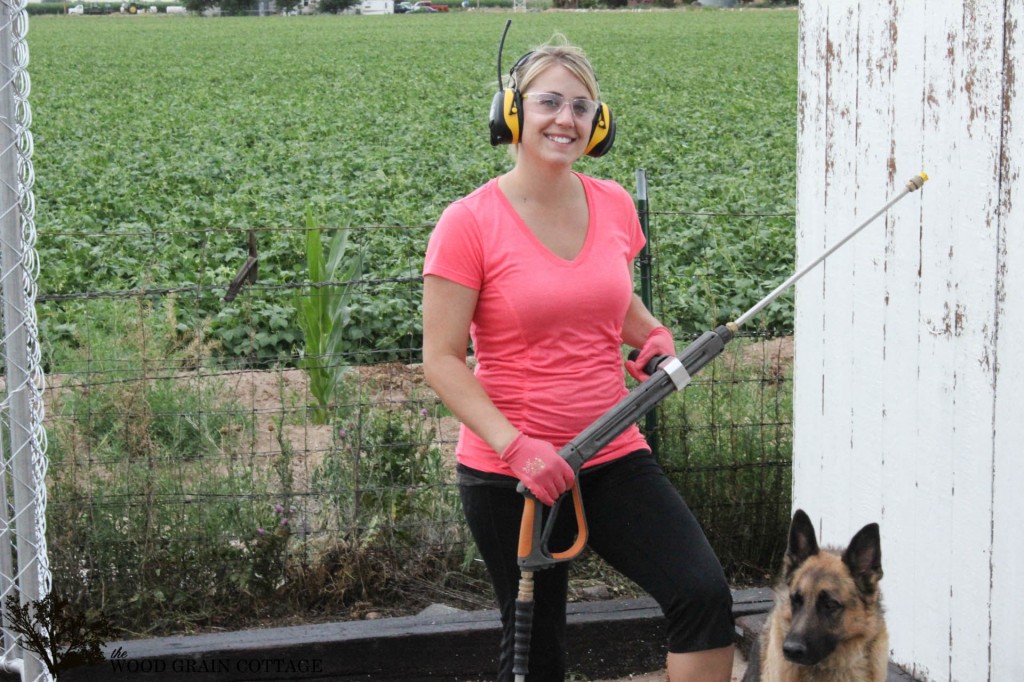 Once the shed had dried out, everything started looking a lot better with a fresh coat of primer and paint…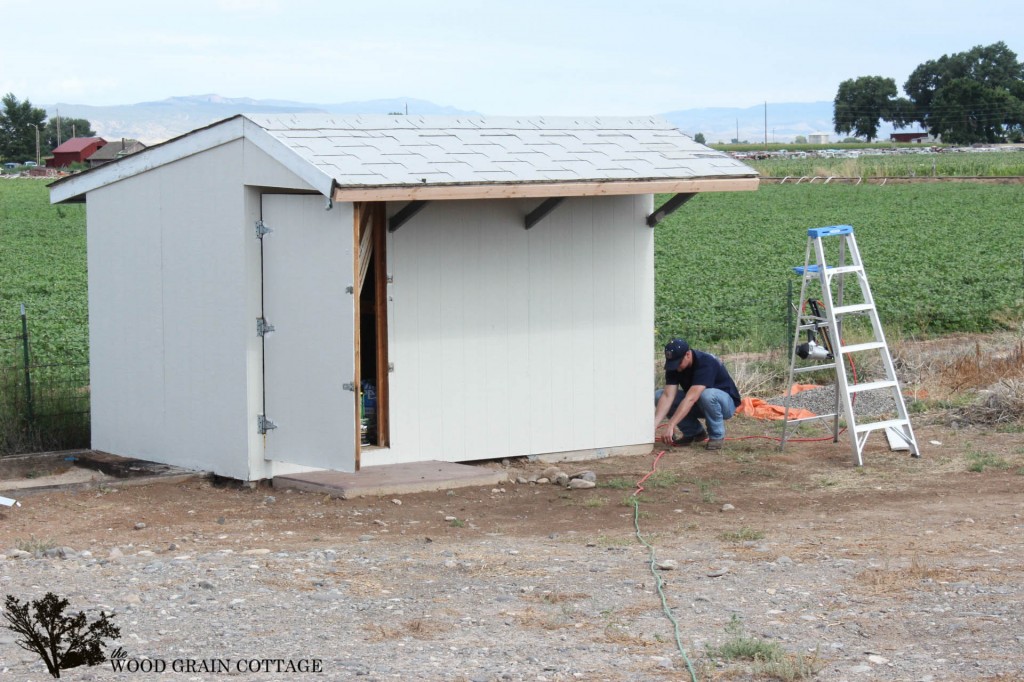 With the paint dry, we were ready to start replacing and adding the new wood.
I happen to know the perfect guy for the job…
We added a wood border to each corner and the entire bottom…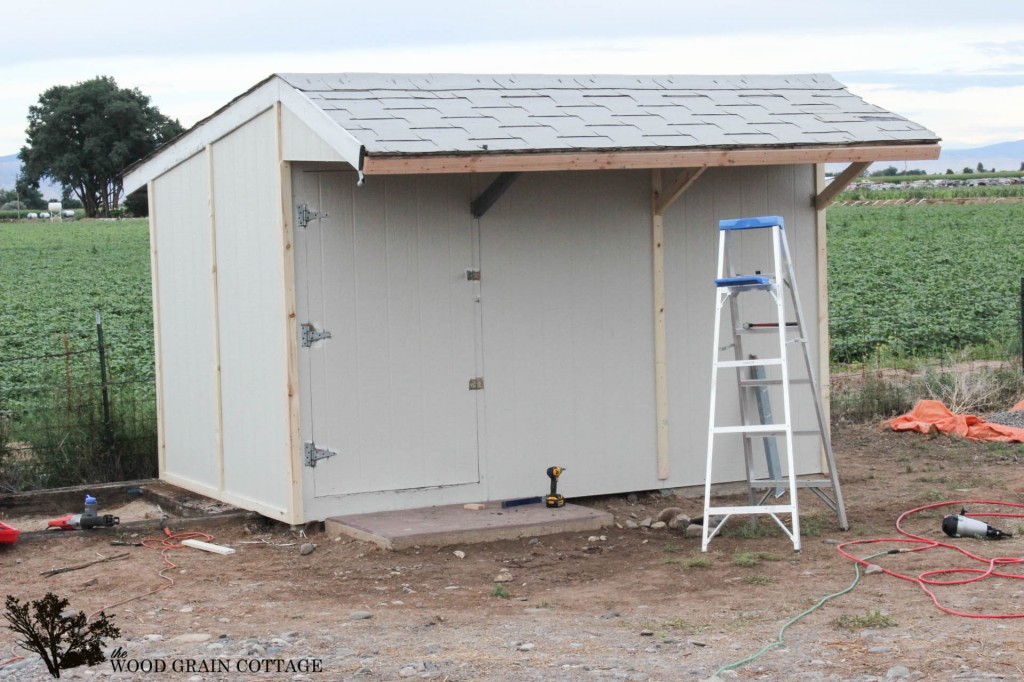 And then we added trim to the door…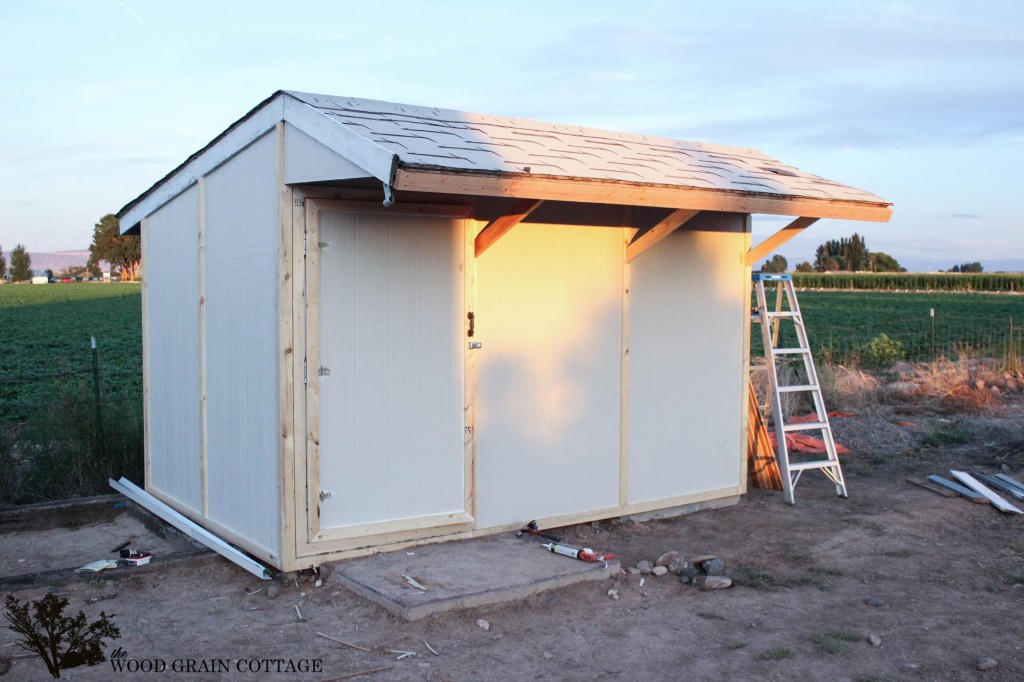 Once all the wood was in place, I used about 10 tubes of caulking to fill in all the gaps…
Then I started filling nail holes…
To help me out, I used the 3M Wood Filler
I filled the hole…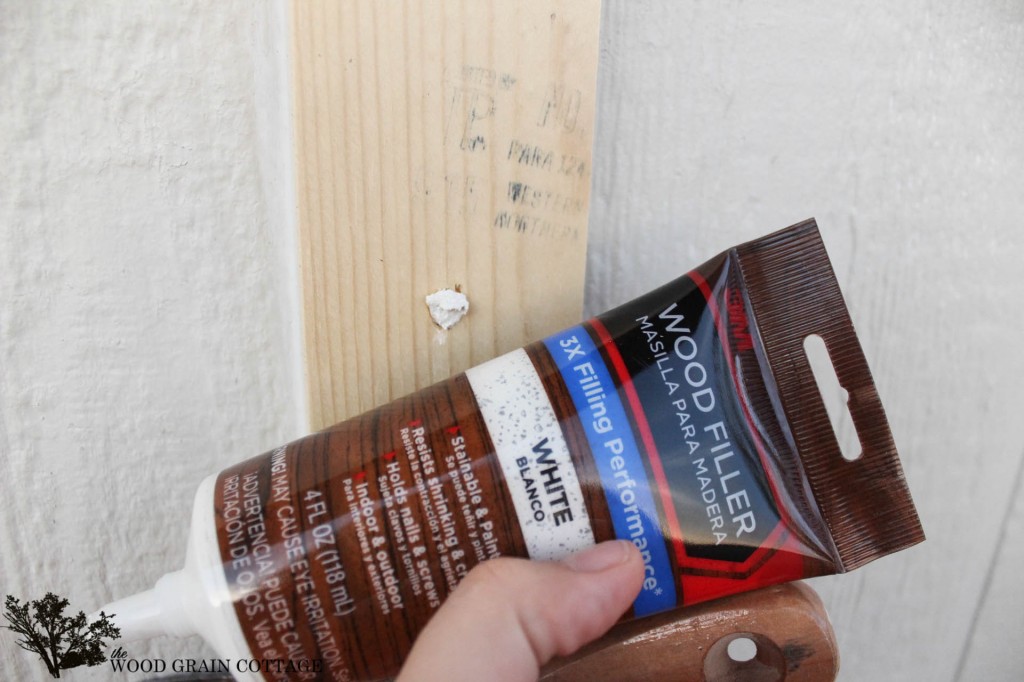 Then wiped them smooth and left them to dry for 24 hours…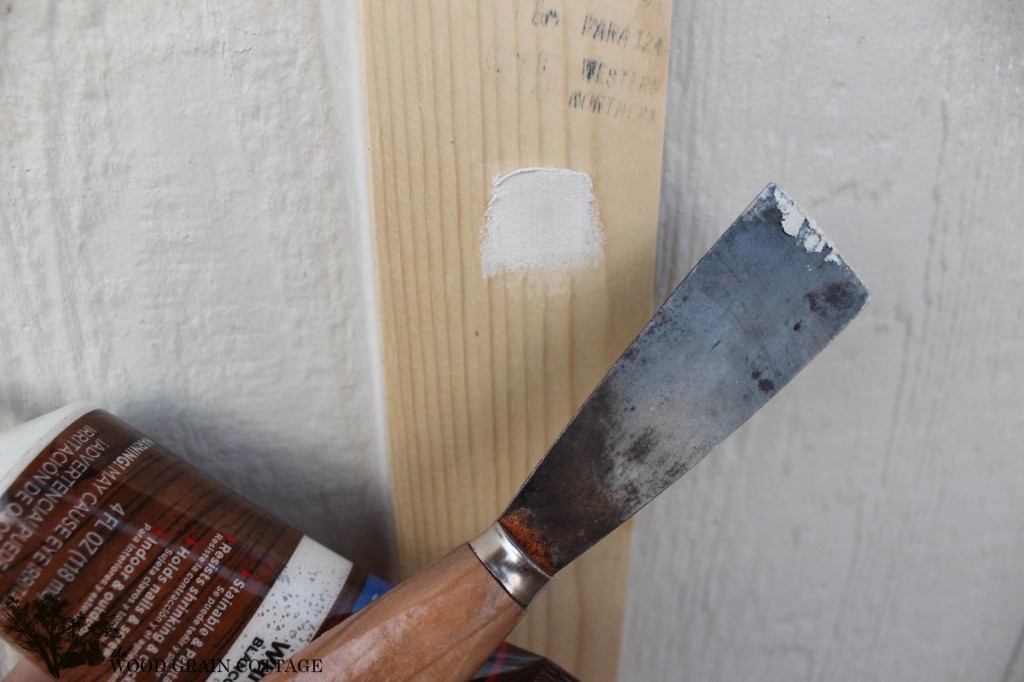 The next day I sanded them smooth with the 3M Advanced Abrasives
Once all the nail holes were sanded, I moved onto painting. This was the most time consuming…
Then, I taped off all the posts with the ScotchBlue™™ Painter's Tape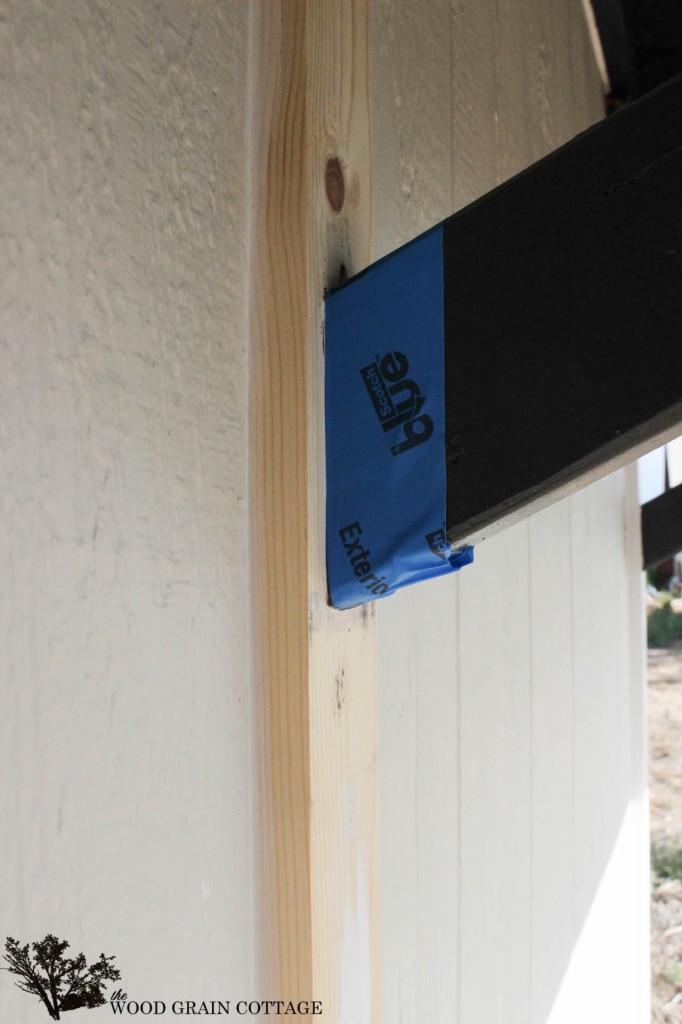 While I painted the trim white, Anthony added a new piece of metal flashing to the front of the shed…
Then he started building the "windows". Using extra fencing wire, he measured and cut the wire to fit our frames…
And then attached the wood frame…
For the frames, we used cedar fence pickets. After staining them, we sealed each board and nailed them over the wire.
Once the frames were done, and I finished painting, it was time to add the finishing touches.
Let me just tell ya, you'd never know it's the same shed.
Seriously.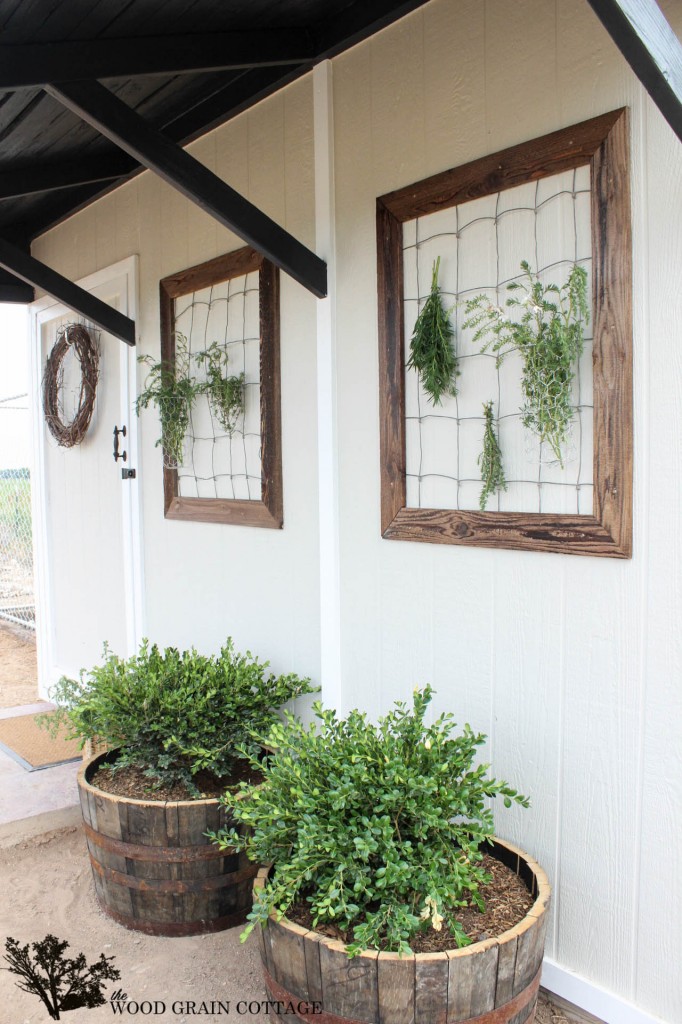 I'm pretty much in love with it… and I may or may not walk to the closest windows in the house to stare at it.
I mean, it's no biggie or anything. I just stare away and sigh…
…sigh…
And the color scheme makes me really happy.
As well as crisp straight paint lines…
And door pulls…
Potted Boxwoods are also magnificent to stare at…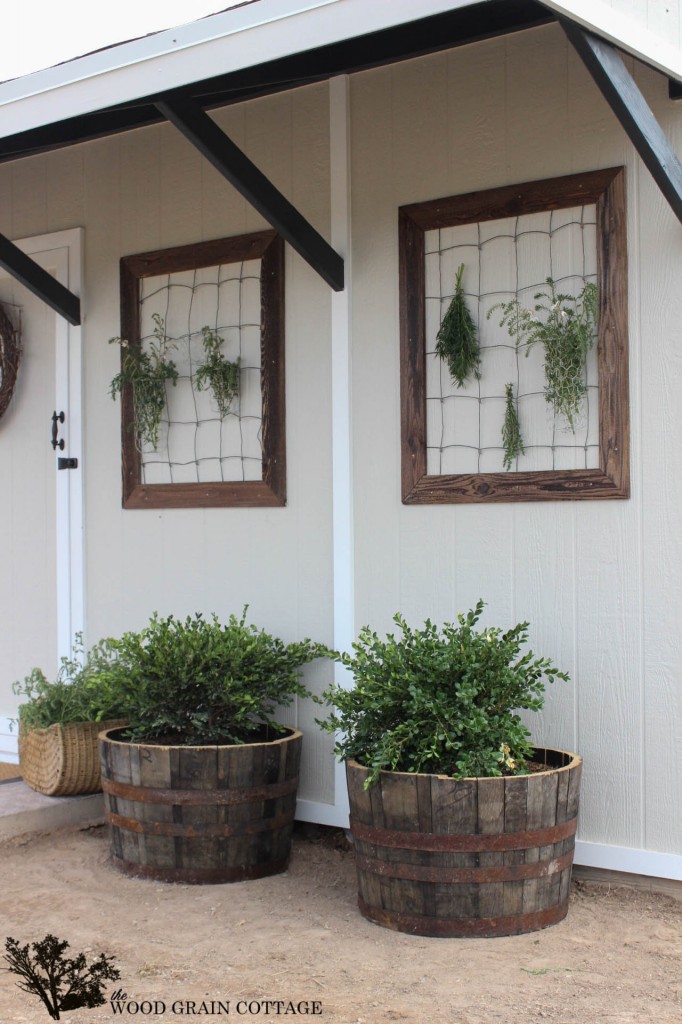 As are grape vine wreaths…
And chicken wire baskets always make me smile…
And I really love fencing wire framed windows…
But most of all, I love this shed makeover…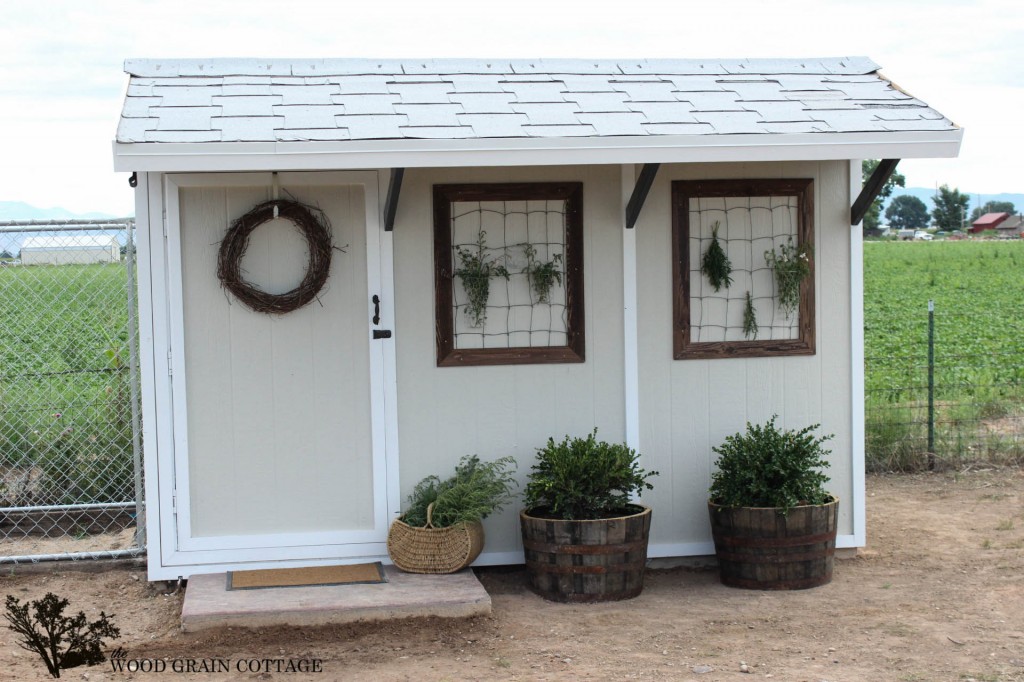 I couldn't be any happier with the results!
This post is a collaboration with 3M DIY. To keep up-to-date on projects, products and sampling visit 3MDIY.com.
To learn more about 3M and 3M Tekk Protection you can visit them here:
3MDIY.com
3M DIY Facebook Page
3M DIY Twitter Page
Note: I have been compensated by 3M for this post, but all opinions are my own. For my complete disclosure policy, click here.

P.S.- Just in case you're wondering, the shed colors are: Main- Hazy Skies in Satin, Awning- Black Satin in Semi-Gloss and Trim- Super White in Semi-Gloss. All are Benjamin Moore Colors.
P.S.S.- The door pull is from Hobby Lobby.
Over & Out!
Linking up to: