Oh man! I am totally gearing up to start my fall front porch decorating! It's one of my favorite places to spruce up each season. It's the first place people see when they walk into our home, so I like to keep it consistent with the decorating inside, while still making it interesting and different from season to season.
This year, I'm adding a bit more red to my fall decorating. I really like it. Next to dark blue, it's my second favorite color to add throughout the house. That's one of the reasons I'm really excited to share today's project. That, and, I have a new and very exciting product to share, OUTDOOR vintage furniture paint. That's right, all that great chalky paint I've been sharing lately can now be used outdoors. I am so excited, and my list is definitely growing with all the things I want to re-paint.
But today, it's all about this little red outdoor stool. I stumbled across is a few weeks ago when I found our new breakfast nook hutch. I couldn't leave it behind…
It's the perfect pop of color for our front porch… here's how it started: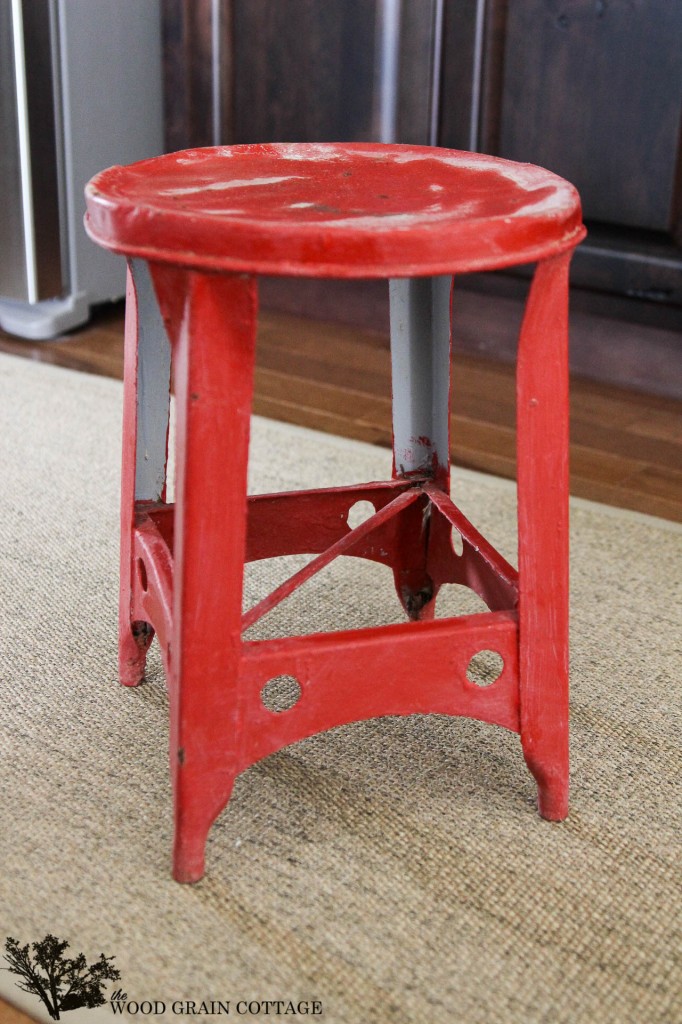 I loved the original red color, but it wasn't very well done. Parts of it were missing paint… Nothing I couldn't handle!
After I cleaned it up, I grabbed my Maison Blanche supplies: Cerise Red Vintage Outdoor Paint and Satin Varnish…
I gave it a nice new clean coat…
And once that was dry, I flipped it over and painted the inside too!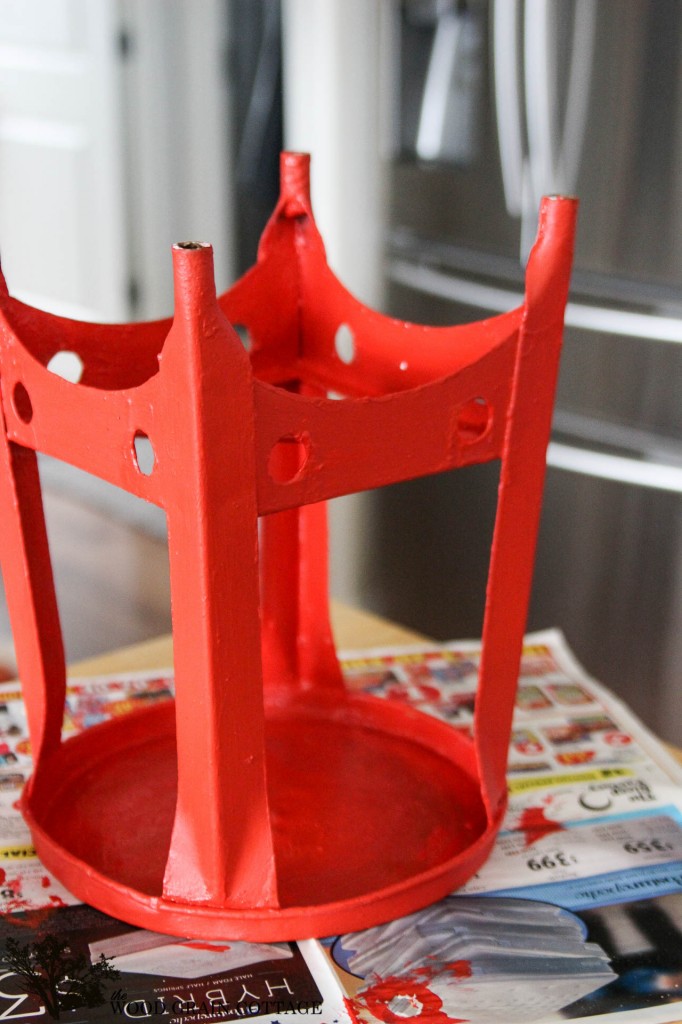 Once the paint was dry, I used my medium grit sanding block and started distressing the edges around the top…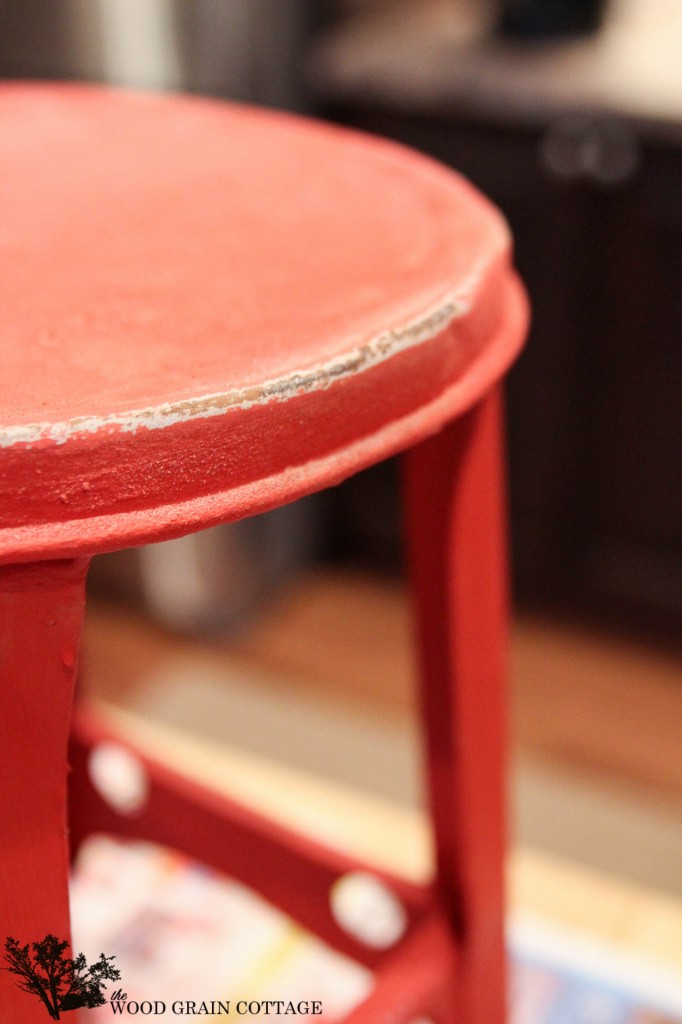 And the bottom cross bars…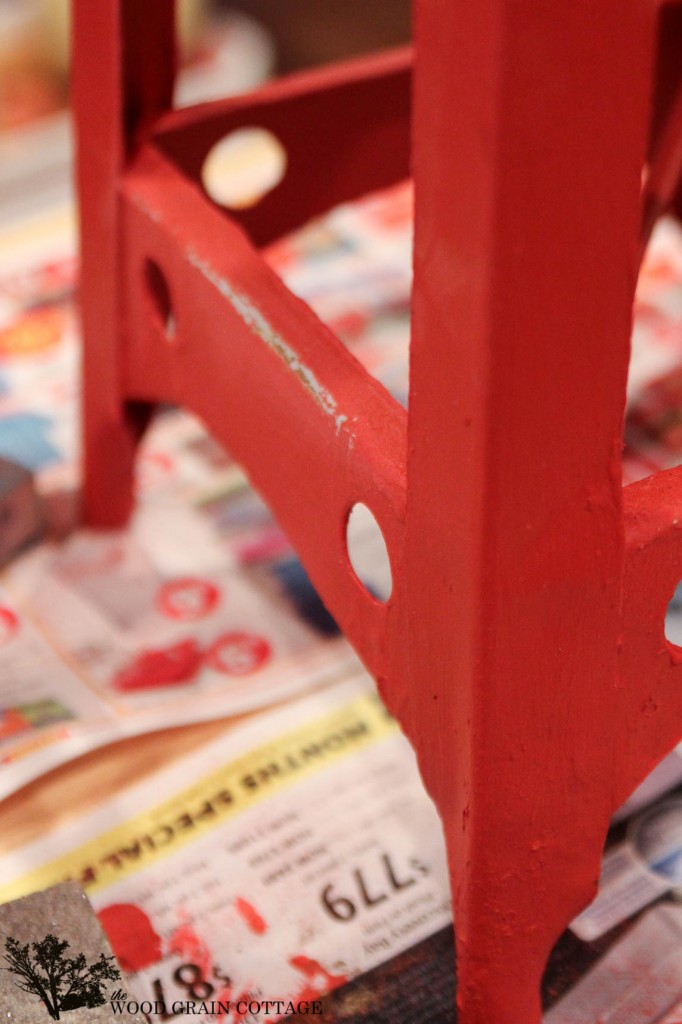 At this point, I could have been done with the project. This outdoor paint doesn't require a sealer or wax. It's formulated with UV filters to help your color stay truer, longer. It's also permeable, allowing it to breathe and expand. Perfect for outdoor weather conditions. However, if you don't seal it, it could scratch easily. But if you wanted that lovely time warn, chippy look, that would be perfect! 😀
Once the paint was dry, I added two light coats of the satin varnish…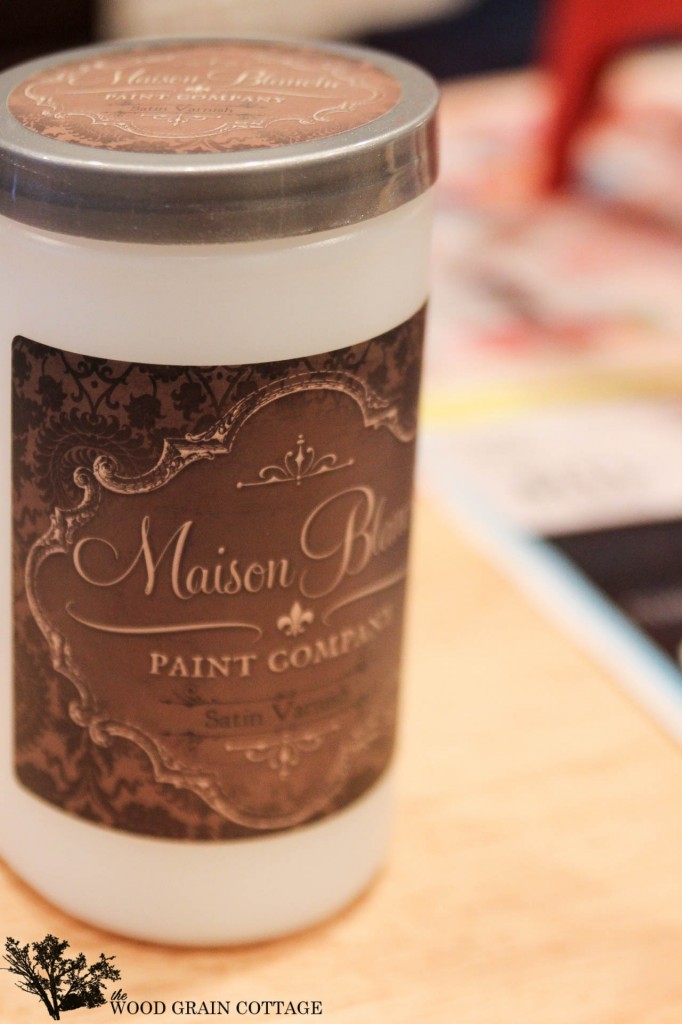 I waited for the first coat to dry, then I added the second…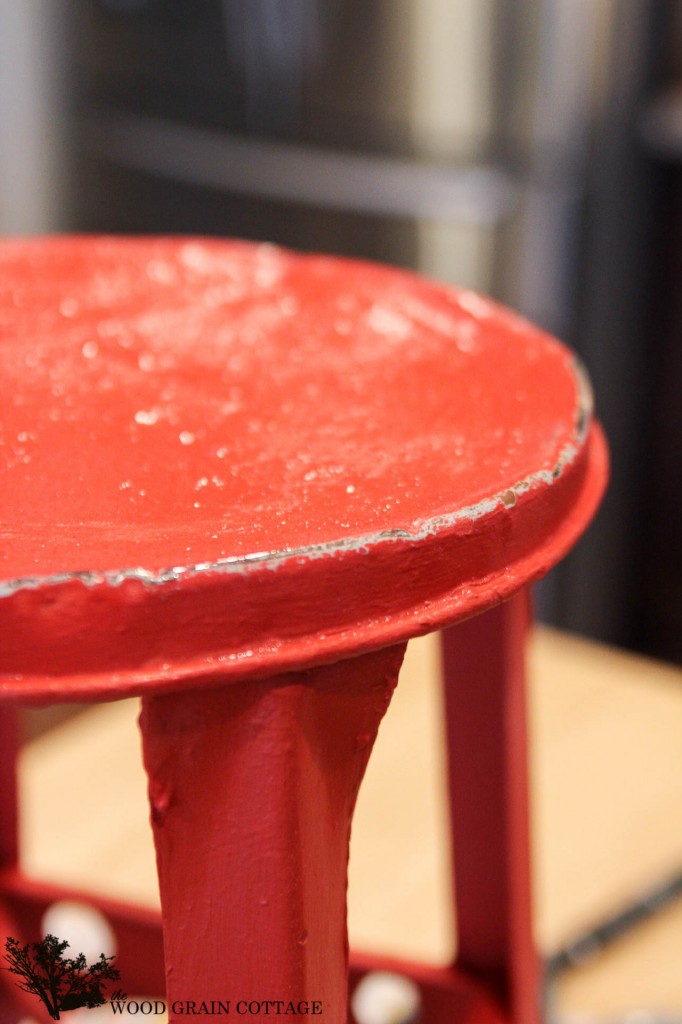 Once it was dry, I took it right outside and gave it it's first meet up with the weather. The rain gave it a lovely greeting! 😀
I'm really enjoying it's distressed appearance. It's had a little bit of a rough life up until this point…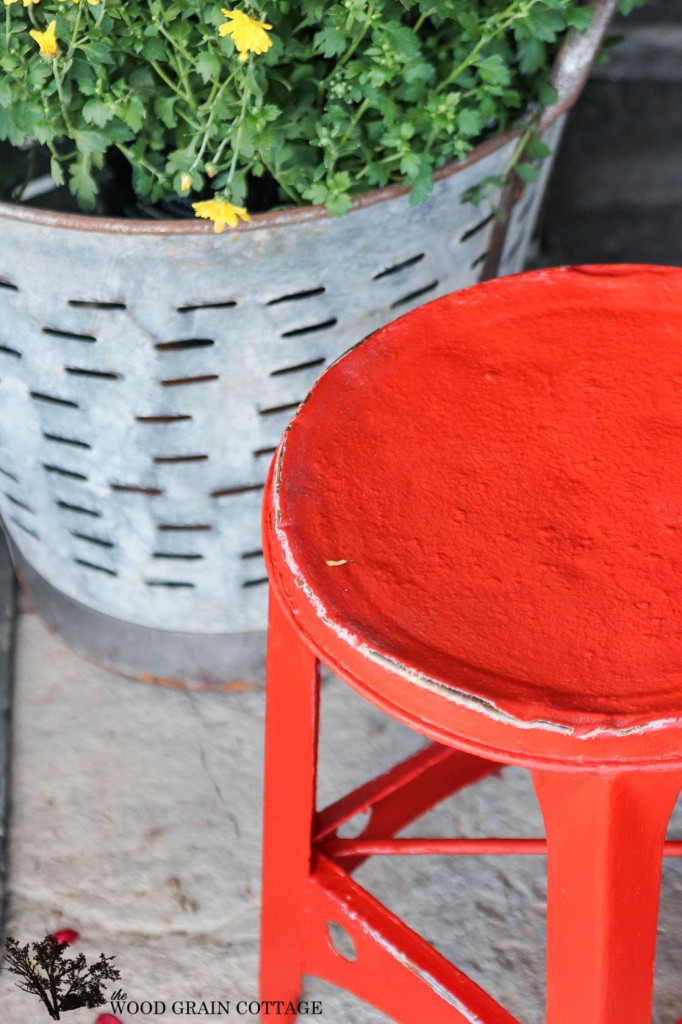 But it's happy to be sportin' a fresh new coat of paint…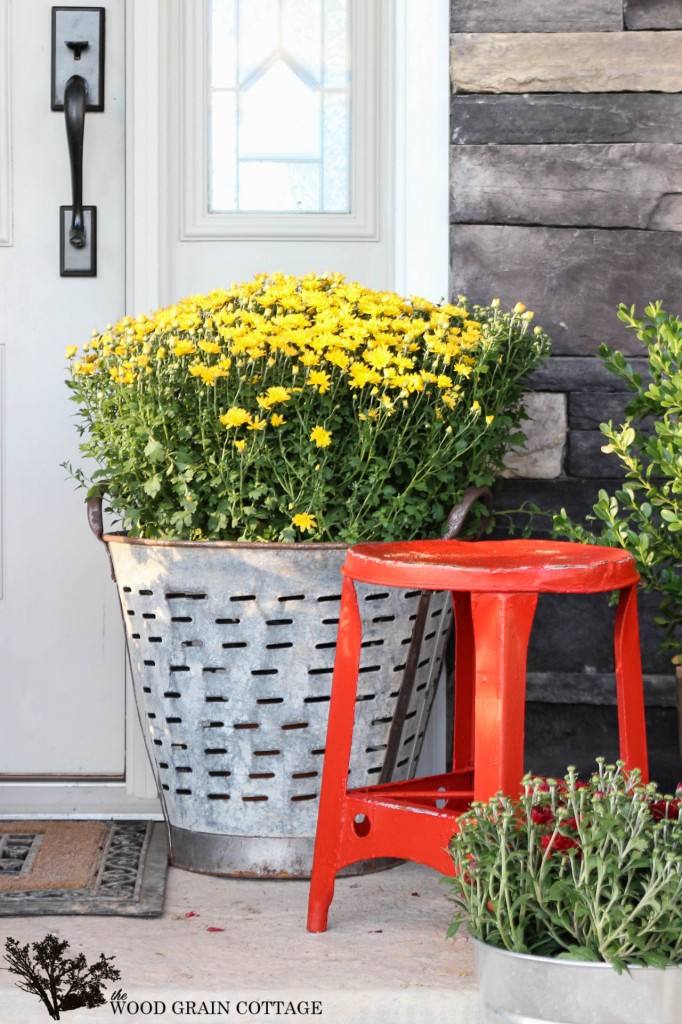 And to be sitting next to big, beautiful fall mums!
It looks lovely with yellow…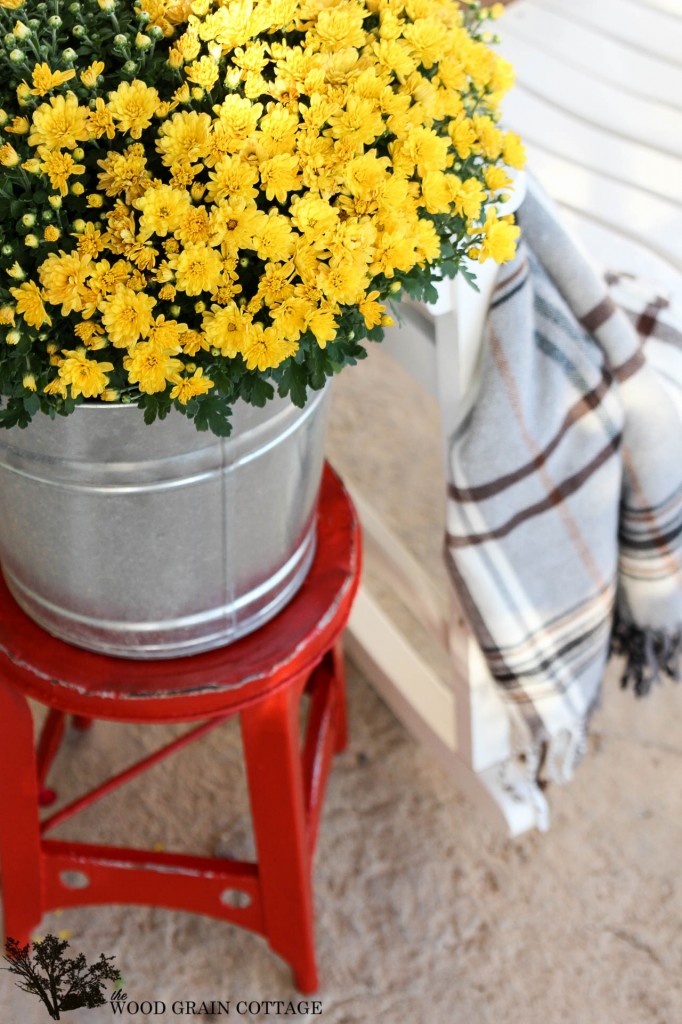 And red…
And as a double bonus…. I hear it's looking forward to Christmas too! 😀
Be looking for a few more projects with this amazing outdoor paint… I'm just a smidge exciting about it… especially since it's great for all different surface types!
Don't forget to stop by and see what the other ladies did with their outdoor paint!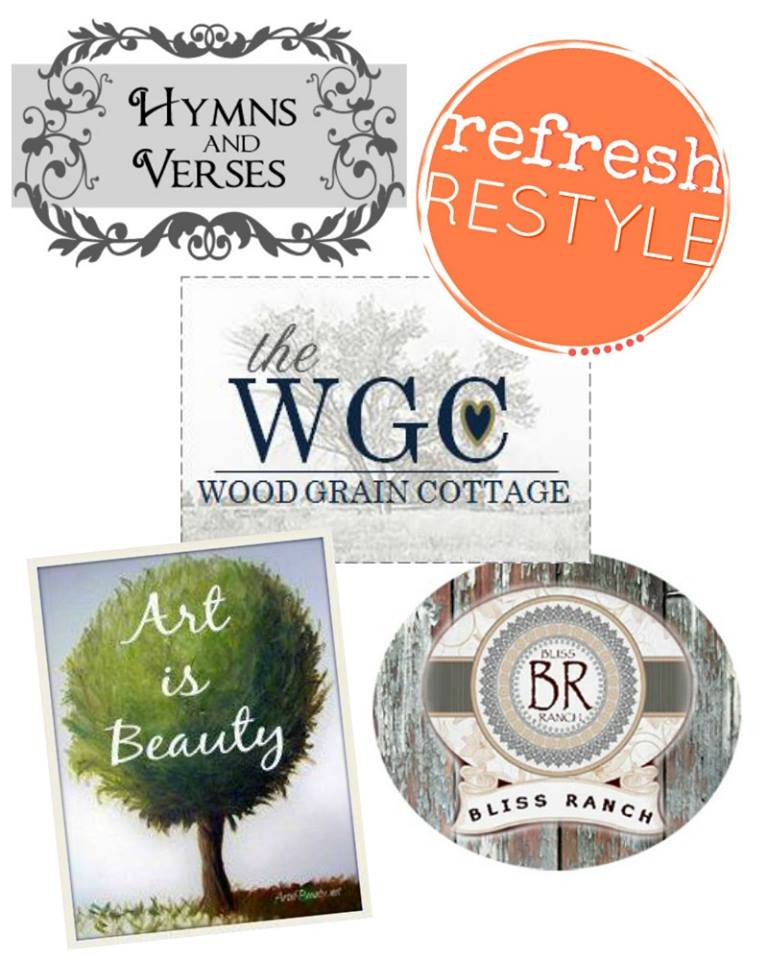 Doreen from Hymns and Verses
Refresh Restyle with Debbie
Karin of Art is Beauty
Bliss at Bliss Ranch
And Shannon from Fox Hollow Cottage
And for a bit more detail about the paint (and step by step instructions), you can check out Maison Blanche's You Tube Channel. Lots of great information!

P.S.- I received product and/or compensation for reviewing Maison Blanche Paint Company products. However, all opinions about their paint, finishing products and this cute red outdoor stool are my own! For my full disclosure policy, click here.