We've made a serious amount of progress in the powder bathroom. I pretty much couldn't live with the house tore up any longer, so Anthony and I spent two nights working in there until 1:00 in the morning.
We might have had a bit of a motivation… seeing that his birthday was the 5th and we had family coming over to help us celebrate on Friday night. It helps to have a working bathroom.
I can't wait to show you everything- it looks fabulous- but today I'm sharing the plank walls.
Anthony is always so hesitant about nailing that many boards and nails into our walls, but I'm always there to cheer him on. I can guarantee they're going to be around for a long while. I am head over heels in love with them. We've already installed them in the breakfast nook and laundry room, so why not the powder bathroom?
It's a great feeling when you finally find the style and look you love. I love planking. It makes everything seem a bit rustic and aged. Plus, it brings in a fabulous amount of texture and I'm a texture girl!
The progress pictures aren't pretty. We were doing everything late at night, so no natural light.
We installed the planks (which are 5 inches wide) 6 feet tall. We installed them on all the walls and I instantly loved it!
You can see our full tutorial here.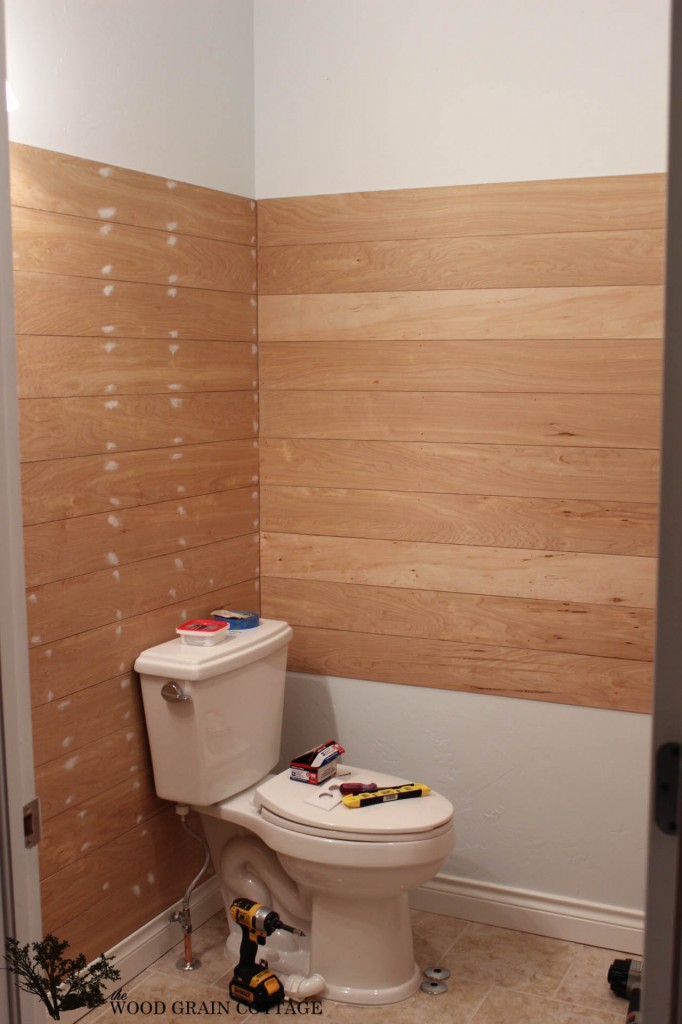 We drilled around the plumbing for the sink…
And then I got busy painting the walls behind and to the side of the vanity.
Once the walls were dry, we reinstalled the vanity. I'll share more on the vanity soon!
I painted the planking with super white by benjamin moore. It's the same color that we used on them in the laundry room.
Here's a little sneak peak of our progress: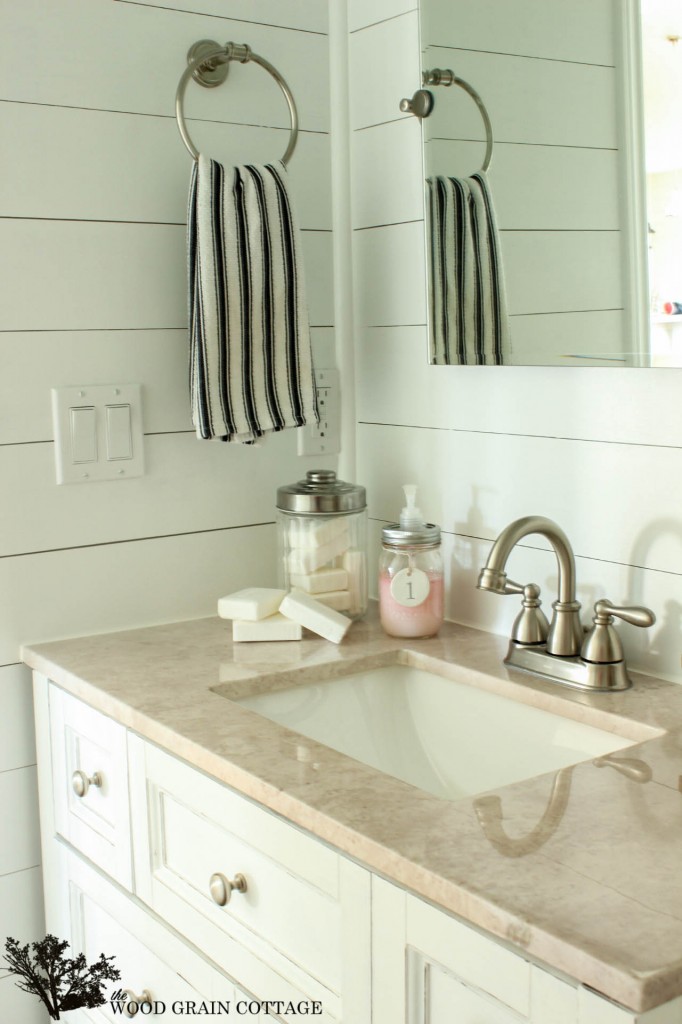 I can't wait to show you more! This has been such a fun room to work on.