If you're looking for an easy, fast, and cheap way to add character to your home, consider planking your walls. We just finished adding plank walls to our entry way and it's added that perfect amount of character and farmhouse style!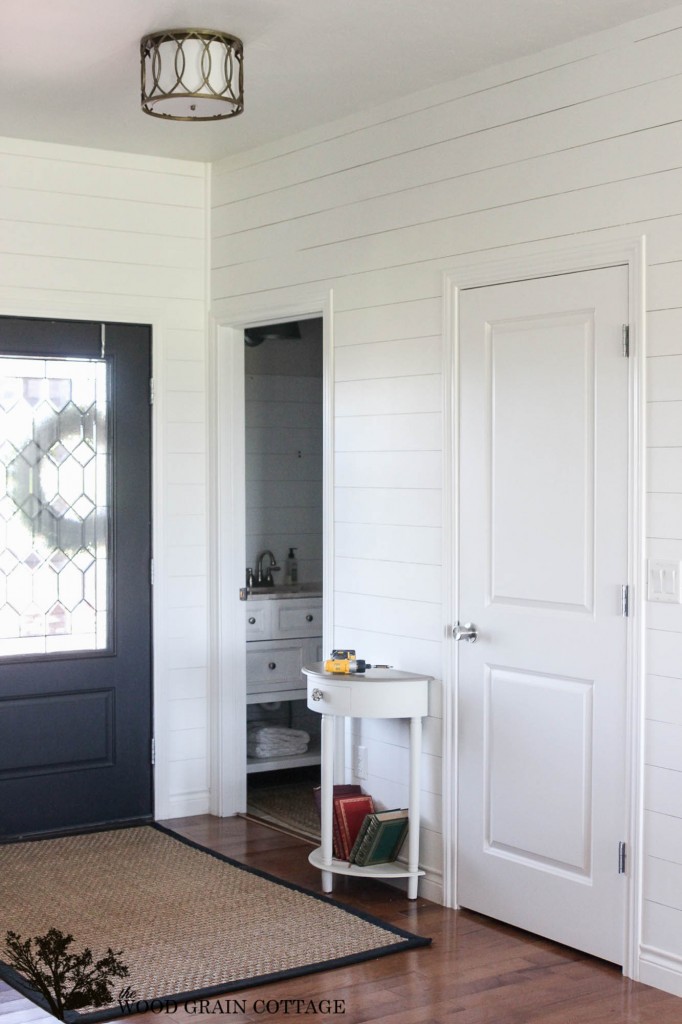 I've been ready to change our entryway for quite a while now. When we first moved in after the house was built, I knew that because we had such an open floor plan, I would need to find ways to create separate "rooms" within the same open floor plan. The first way I created that, was by painting stripes in our entry. I loved them the instant we finished painting. They were exactly what the space needed, and instead of having one big room, it felt like we actually had a designated entry.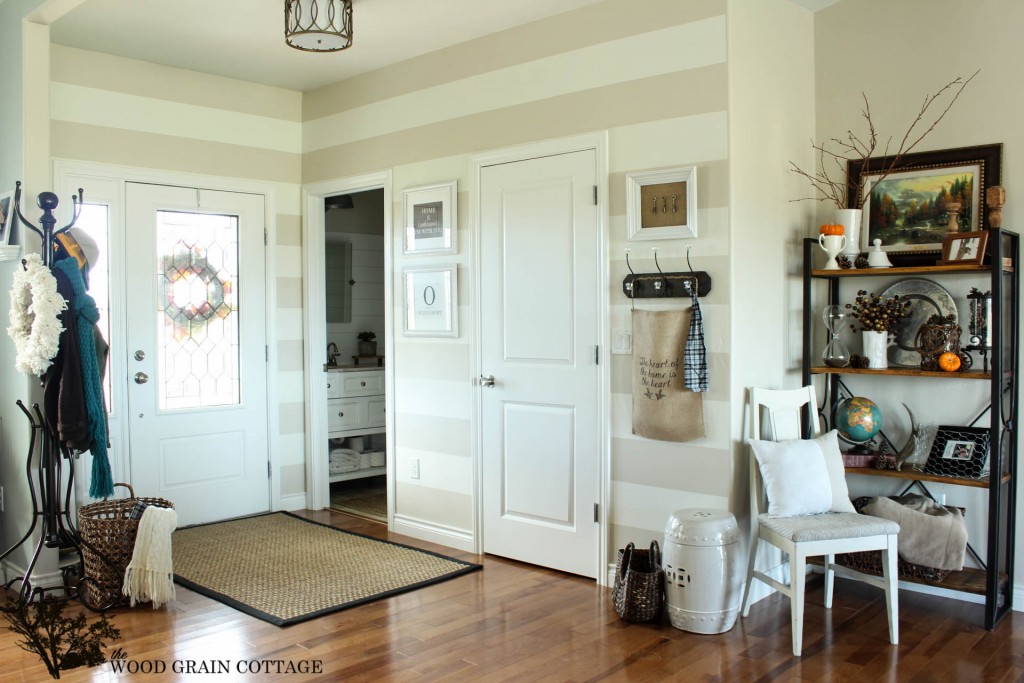 It's amazing to see how much I've grown and changed as the time has gone by. In the beginning, I was still very much looking for my style. It wasn't until a few years ago when I finally found it, that I was conscious of what I was doing, and why I was doing it. It was more than doing something because it was a trend, it was about doing something because I loved it.
And that's how I've been since the very beginning with plank walls. I love them. The first plank wall we added was in the breakfast nook. After it was installed, I knew it was a keeper. Since then, we've added them throughout the house, and I can honestly say we're not done yet!
Our entryway, even though it's a grand mess (really the whole house is!), looks completely different.
While I did love the stripes when we painted them, I've known they weren't the right fit for our house, or what we've already done, and what we have planned. It was time for a change, and the plank walls were the perfect way to tie the house together.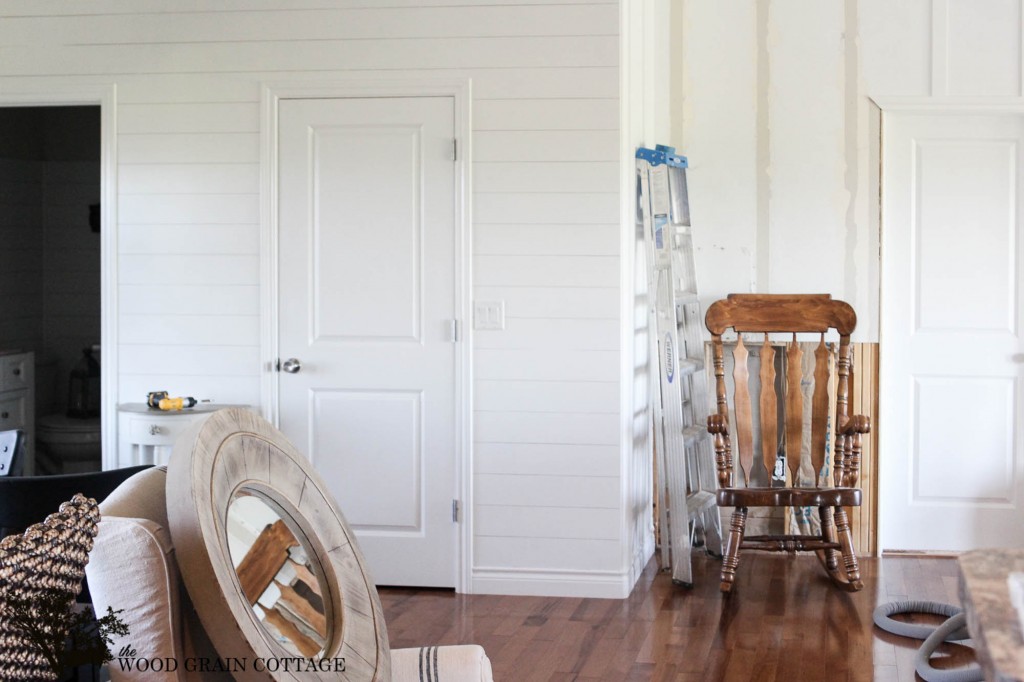 I thought long and hard about how I wanted the entryway to connect into the living room, especially since the living room walls are done in board & batten. I decided it would look completely fine to have the two different wall treatments connected, and I'm glad we did it. I'll talk more about that later, but I'm so happy I went with my gut feeling.
Right now, it's very much a blank space. I've pulled a few things to use from other rooms in the house, and we have a few new DIY projects planned to finish it out, but I am just enjoying the fresh new perspective this gives the house. I'll be sharing more on that soon too, so stay tuned.
If you're curious how to make your own plank wall, here's our tutorial.

P.S. The planked walls are painted in Super White by Benjamin Moore in Eggshell.