How can it possibly be time for another $30 Thursday? It seems like I was just sharing my chicken feeder centerpiece from last month. Time flies when you're having fun! 😀
In case you're new here, $30 Thursday takes place on the first Thursday of the new month. April from House by Hoff and Jen from Migonis Home join me in bringing you a new ideas you can make for $30 or less!
And today, I'm sharing how to transform a regular picture frame into a chalkboard. Simple, but fun, stuff! 😀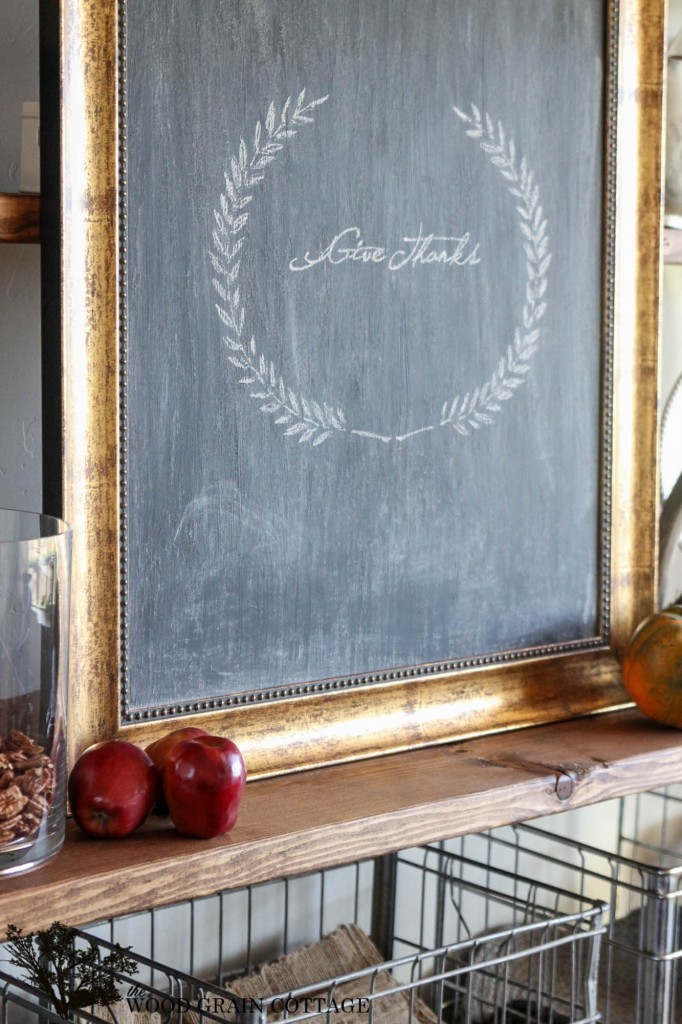 I've had this picture sitting in our basement for about three years. I've always liked the frame, but the picture wasn't quite me, or my style, so I kept it, thinking one day I would find a way to reuse it…
It just so happened to fit perfectly on our new dining room shelves…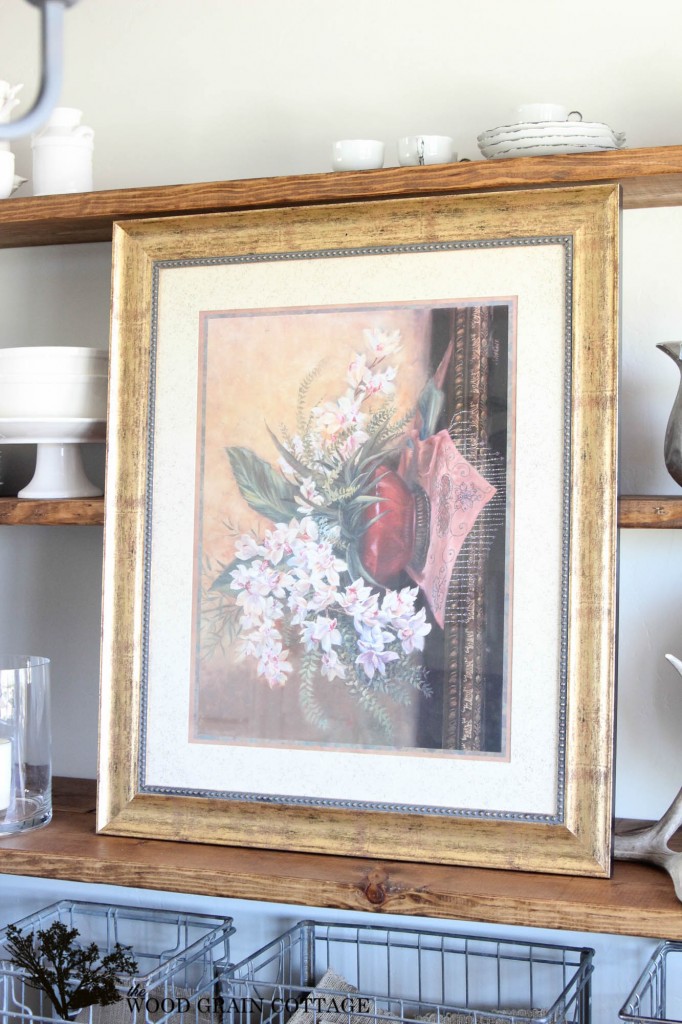 So, I took everything apart…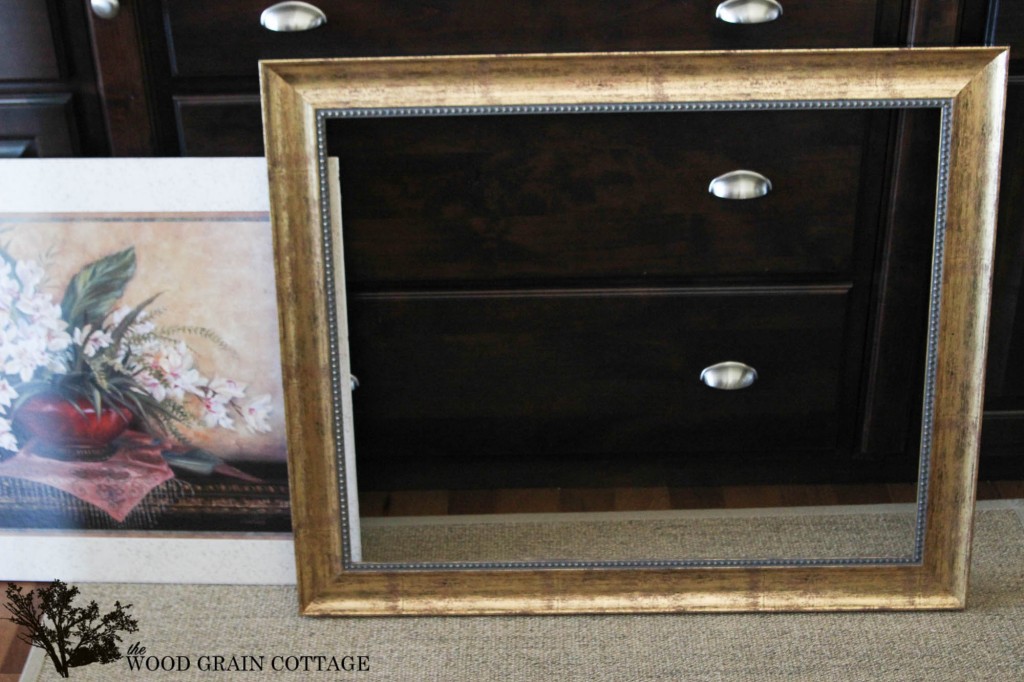 And gave the glass insert a few coats of chalkboard paint…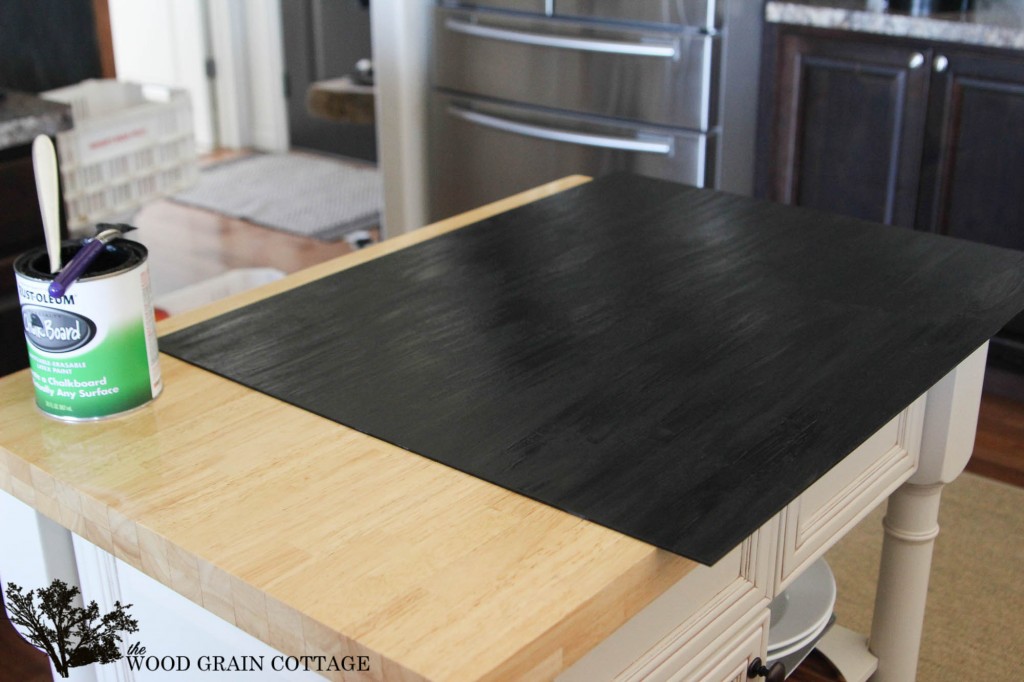 Once it dried, I gently sanded it to remove any extra lumps, but in all honesty, I kind of like a lumpy chalkboard…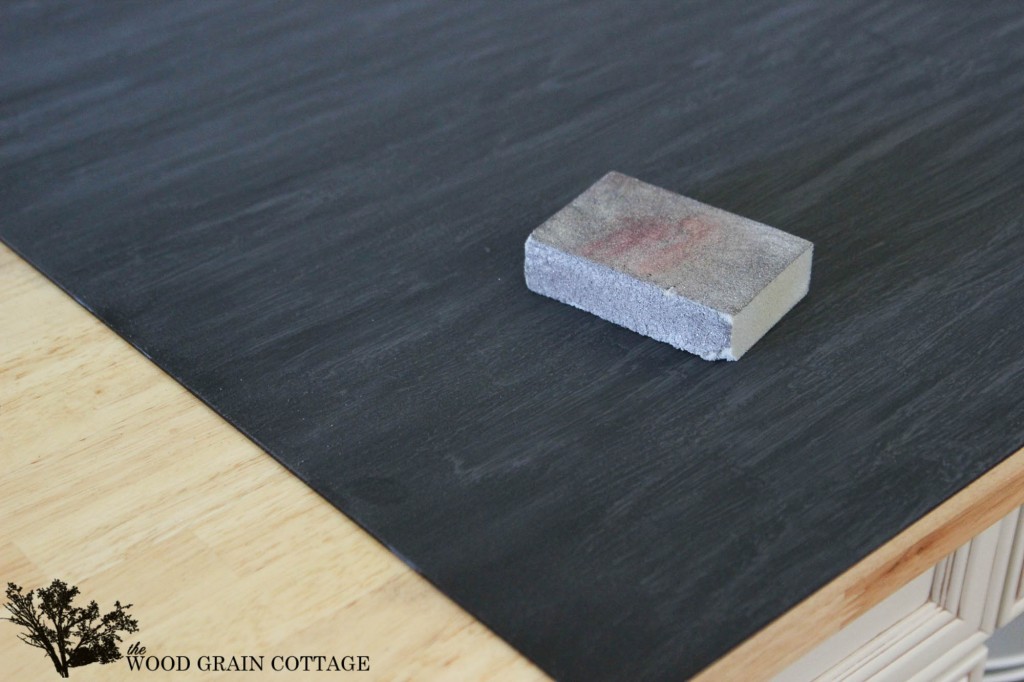 Then, to season it, I rubbed the entire thing with a piece of chalk…
And used a damp cloth to wipe off the extra chalk dust…
Then, I just popped it back into the frame…
And added my "Give Thanks" saying. To see how I transferred the font, click here.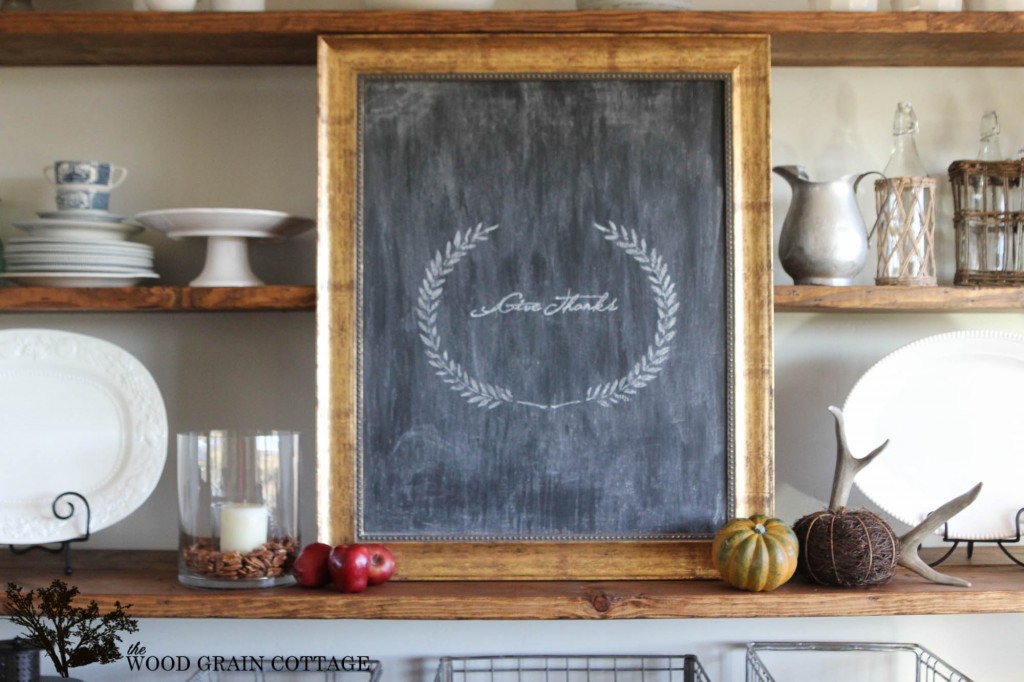 I happen to think it looks wonderful on our new shelves…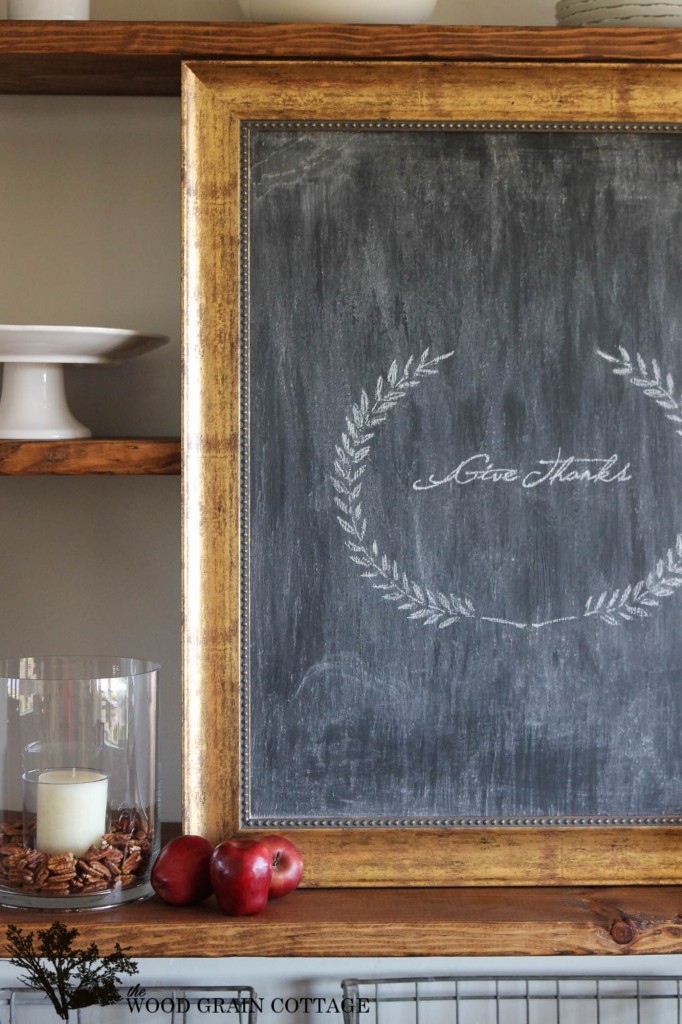 And I even threw in a little bit of fall decorating…
I've been having waay too much fun collecting little bits and pieces for fall decorating this year, and the rest of house might be covered up with random things laying around…
In the meantime, I'm absolutely loving the addition of this simple chalkboard…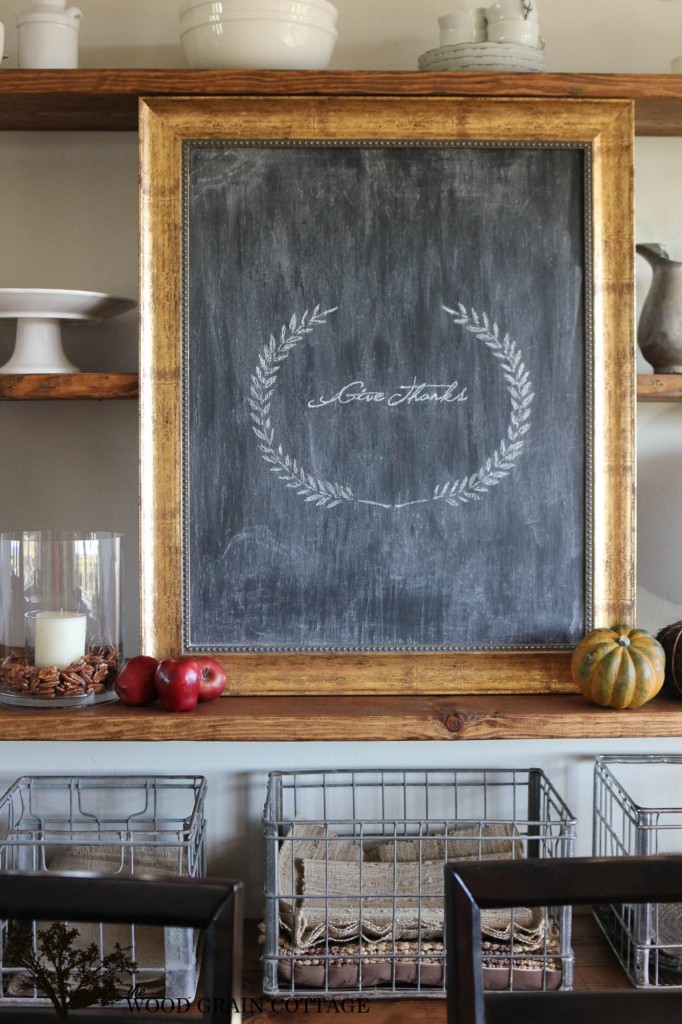 And it's another versatile piece that can fit practically anywhere…
Those are my favorite types of things to have laying around. 😀
Now, here's what April and Jen came up with this month…
April is sharing her lovely, inexpensive fall mantel…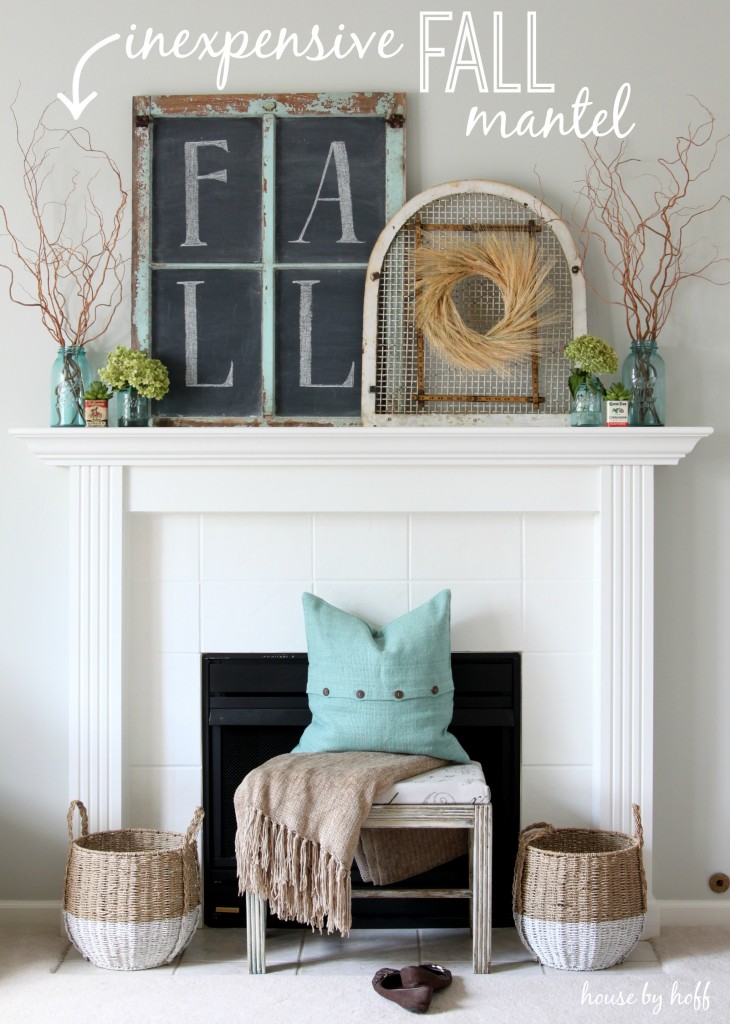 And Jen is showing just how easy it is to make a custom sized fabric message board…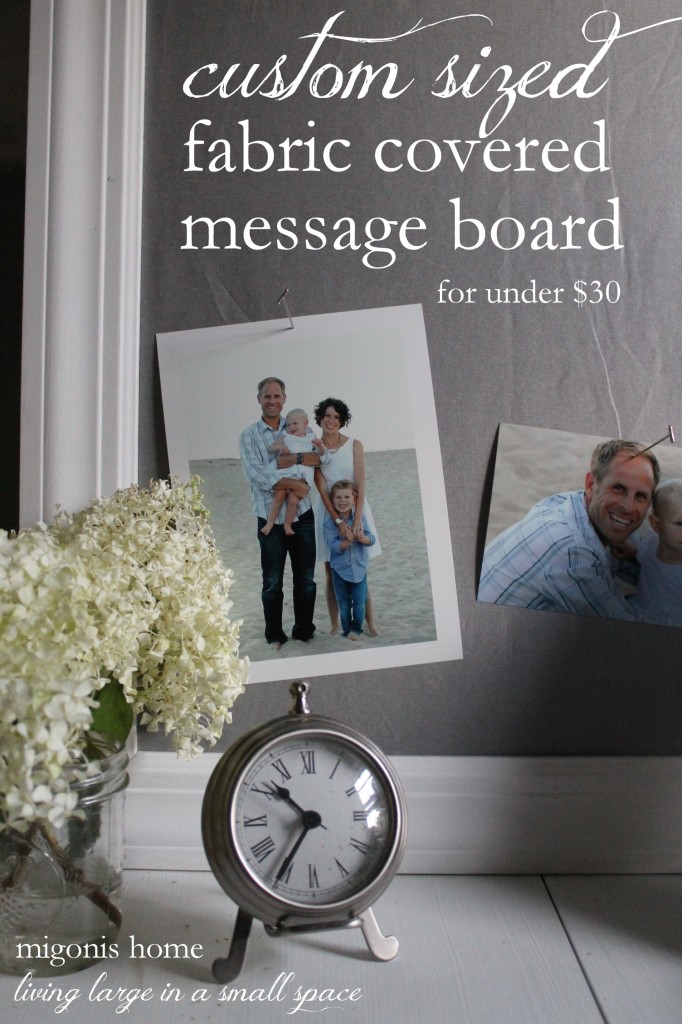 And there are three more projects to add to our growing collection! Decorating doesn't have to be time consuming or expensive! Promise!
For more ideas, check out our $30 Thursday Pinterest board!