As you know, I've been jabbering on and on about how the office needs additional storage space for my growing collection of crafting/ painting/ sewing supplies. As luck would have it, a while back I stumbled upon a beautiful set of cabinets with glass doors. I knew they'd be perfect for the office, so I loaded them up and brought them home.
For months (upon months and months), they sat in our garage, collecting dust, while waiting for me to decide what I was going to do with them. I had the hardest time deciding if I was going to paint them white to match our desk set or refinish them and stain them a lighter color. I went back and forth several times, but ultimately decided to give them a fresh coat of white paint.
Here's our freshly painted office cabinets…
And here's what they looked like before I started…
For the paint, I used Maison Blanch's Maison White and Magnolia:
The Maison White has a higher amount of pigment, so it covers a bit better than the Magnolia. And since I wanted them to look bright white, I didn't want to risk having any stained wood peeking out from under the paint.
Because the stain was pretty dark, I used the Maison White for my first couple coats…
Then went over the top of that with the Magnolia, which is a bit brighter/ true white from the Maison White, which I found to have a bit more gray-ish undertone…
I applied about 4 coats total, two of each, and I'm sure I could have cut back on the number of coats I added if I would have primed the cabinets first. I thought about it, I really did, but in the end I decided to put this paint to the test! It's great stuff! 😀
Once the paint dried, I added a protective coat of clear antique wax…
I used a t-shirt rag (they're totally fabulous for projects like these) and rubbed it in over the paint. It's very easy to use and apply.
And with that, they were done and ready to use…
I can't even tell you how happy I am to have them installed and ready to go…
And the fact that they were FREE and fit the wall perfectly, leaves me a bit over the top excited. They literally fit perfectly…
Those scalloped edges are pretty awesome too. It's another detail that adds a whole bunch of character…
And I probably shouldn't even get started on the glass doors. Love-ly!
I'm so happy I chose to paint them white! They're the perfect compliment to the plank wall we just installed and the other side of the room…
And now when you peek into the room, instead of seeing a blank wall, you see these guys instead…
Now I need to get busy filling them up. It's going to be a bit tricky, since I don't want them to be overly cluttered with the glass doors, but they're also there for a purpose, and that's to get all my stuff out of boxes and off the floor.
And if you're looking for more inspiration or ideas, stop by to visit these lovely ladies and find out what they've done…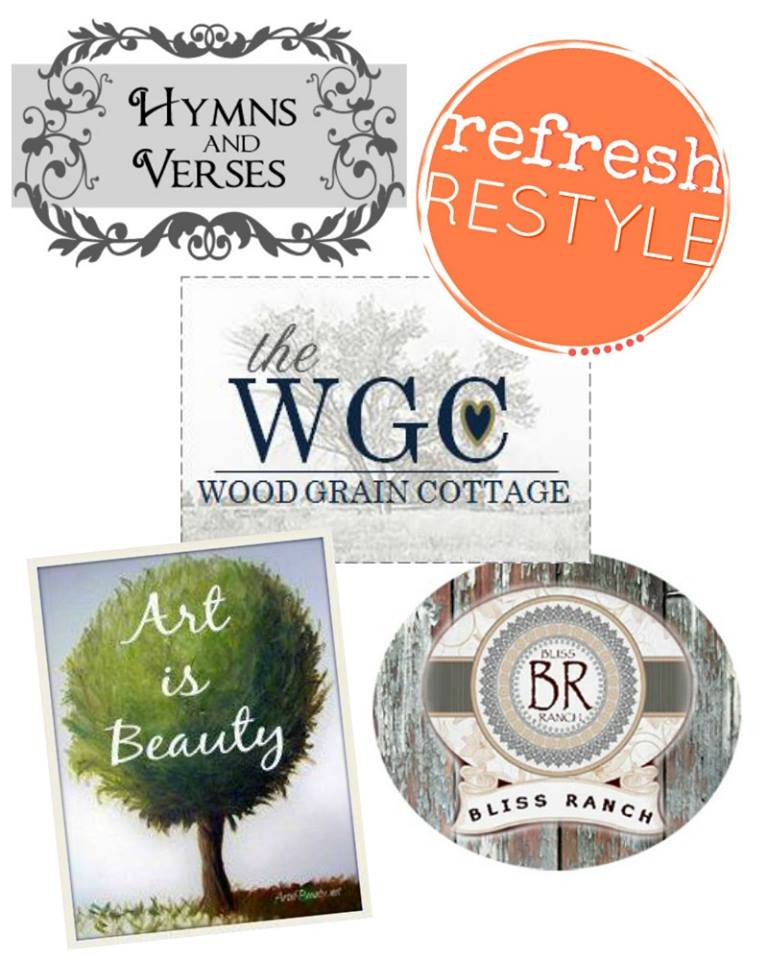 Doreen from Hymns and Verses
Refresh Restyle with Debbie
Karin of Art is Beauty
Bliss at Bliss Ranch
And Shannon from Fox Hollow Cottage
For more information about Maison Blanche, you can visit their website or find them on Facebook and Pinterest. Click here to find a retailer near you.
P.S.- I received product and/or compensation for reviewing Maison Blanche Paint Company products. However, all opinions about their paint, finishing products and this lovely navy blue sideboard are my own! For my full disclosure policy, click here.