I've been itching to paint something black. Weird, I know, but it's true. A while back, I ran into the cutest side chair. I fell in love with it.
And I knew exactly what I was going to do with it!
The back of the chair is what really caught my attention, and I couldn't wait to put my own spin on things…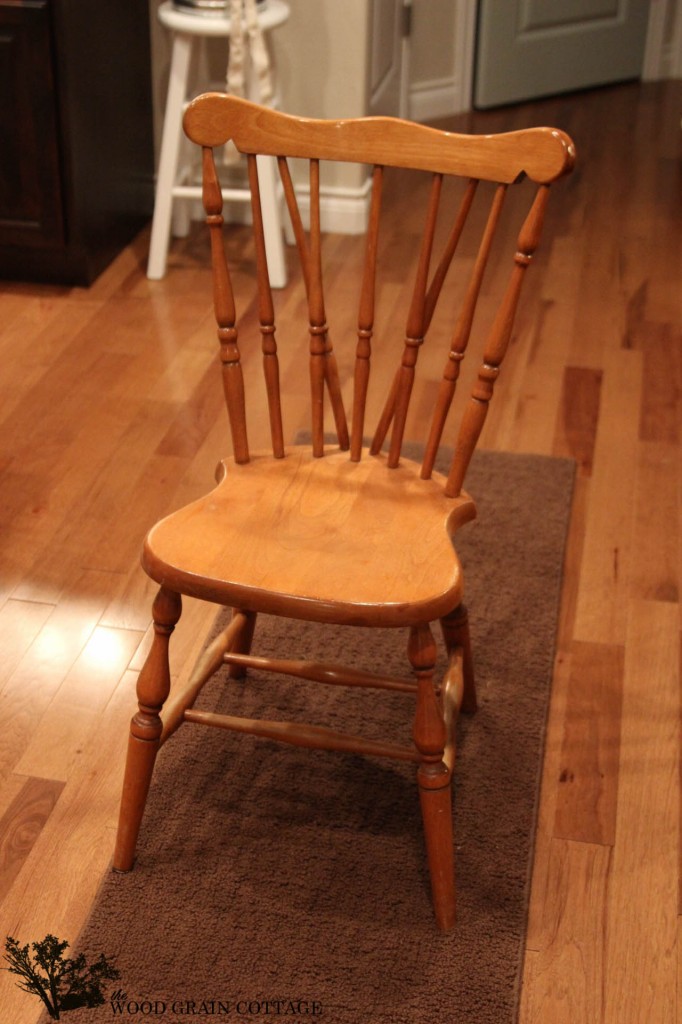 So, I started by grabbing my Relic chalky finish paint by DecoArt. After I had given the chair a good wipe down, I started on the legs….
In general, chairs can be a bit time consuming to paint. All those legs and spindles can really add up. And it's best to cover them with light even coats so that the paint doesn't glob up and run…
It only took two coats to do the legs, then I moved on to the spindles…
Once they were finished, I painted the seat and the top of the chair…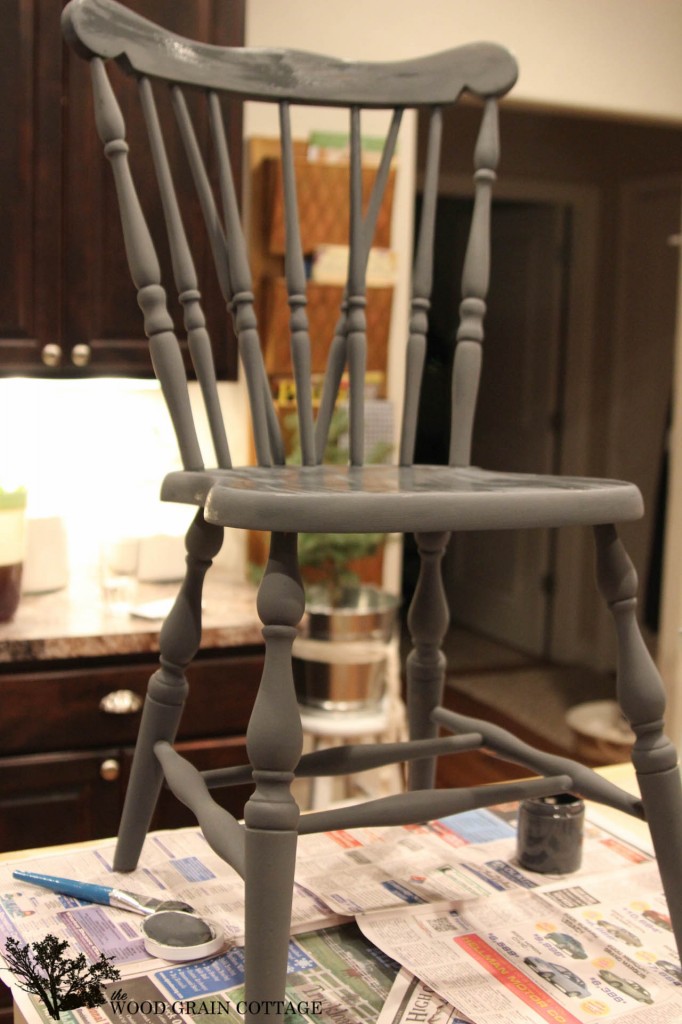 Once the paint had dried, I did a little distressing. Now, I don't know about you, but I love the way wood looks with black, so I let quite a bit of the original chair peek out from underneath the black paint…
I did it to the seat….
Then moved to the legs & back spindles…
After another good wipe down, I used the clear creme wax from DecoArt. This picture really shows you just how much darker wax will make the paint….
And once I had it waxed to a shine, all I had to do was admire it…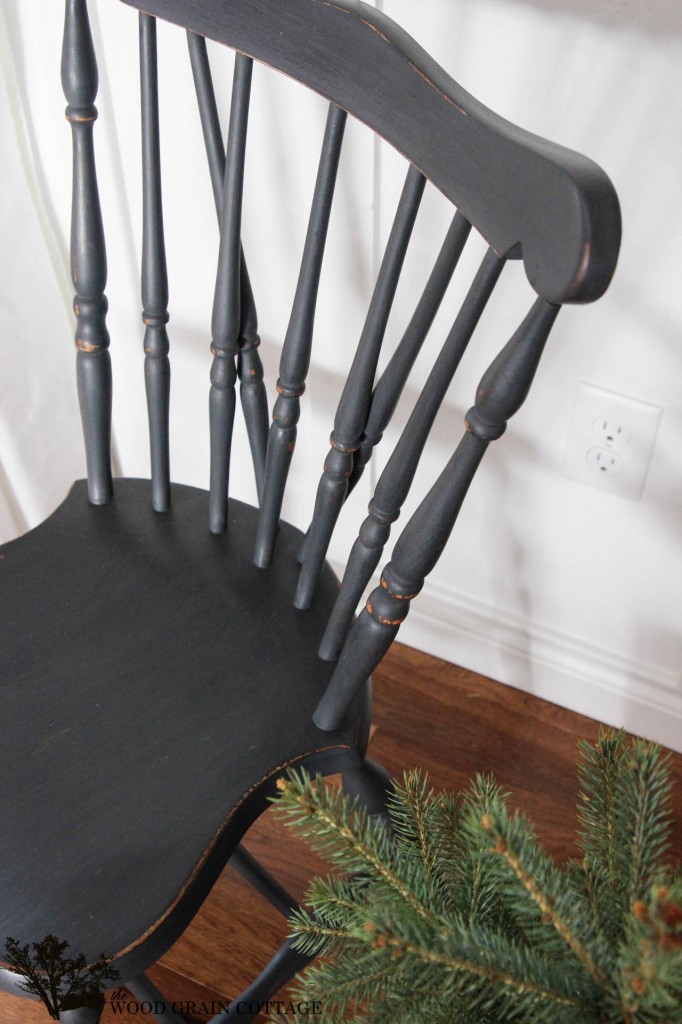 It's such a lovely chair…
And all that distressing makes me fall a bit more in love with it. I mean, just look at how perfectly that black brings out all its curves…
And the back of the chair is definitely a show stopper…
Every room needs a touch of black, and I'm loving how this chair looks again our white board & batten walls…
Goodness, I'm in love with that little chair. Even if you think a chair doesn't have what it takes to look fabulous after a makeover, it will. There's always hope for it, you know? There's always hope.
And I've never met a chair I didn't like…
You can find the new Chalky Finish paint online at Home Depot! They have so many fun colors to choose from too! Happy Painting!
*This was a sponsored post by DecoArt. However, all opinions about the new Chalky Finish paint and this loovely side chair are my own! For my full disclosure policy, click here.