Last year I had been mulling the idea over of an online shop. I can't even tell you how many e-mails I've received from readers wanting to purchase some of our projects that we only intended to build for our home. I kept pushing the idea to the back burner, but came really close to starting something up and just running with it until I figured everything out. But, knowing me and how I operate, that's not how I wanted to launch a part of our business or brand. It didn't seem right to just throw out some pictures, pricing, and shipping information. Our products are so much more than that. And they deserve better than that. So do you.
While we were at The Vintage Whites Market, I had numerous people tell me they'd love to see an online shop. I couldn't quite believe it, because we'd never really thought about selling items other than the few things we've made ourselves. But then the market took place and everyone was so interested in buying more of things they know and love about our home, blog and style. And that's when I realized it was something we needed to do, yes, but something that our business was longing for. It's growth and branding and a new future idea all rolled into one big, possible thing. And the best part is, we're actually taking the steps to get everything moving! (Insert 1,000 smiley faces!) 😀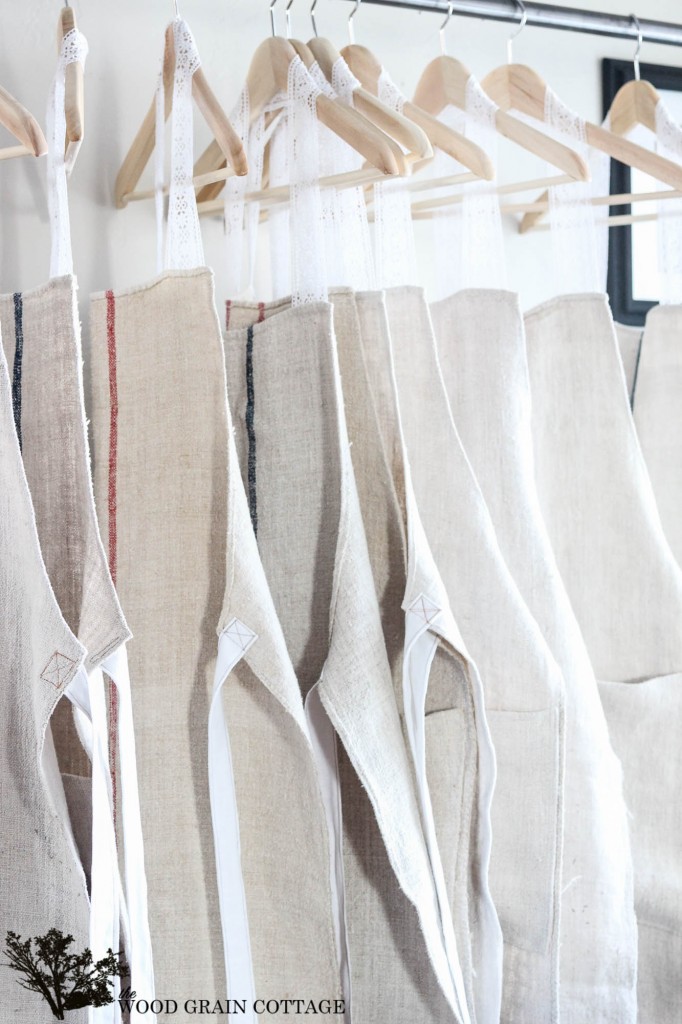 If you took our reader survey, you probably had an idea that this was going to take place. So many of you were asking, begging and pleading for us to start up a shop. While I won't be touching on everything I learned from the reader survey (I will soon), I definitely got the memo that you wanted to be able to purchase something from our online shop. Your love, support and requests have been heard! THANK YOU so very much for every kind word!
And because I like to have a plan, a goal, and a general idea of where we'll go, we have a few months before we will be launching the online store. We have things to build, new items to launch, items to stock, shipping to figure out… and we need a space other than our dining room table to work out of. 😀
There is so much thought and extra details that goes into all of this. I want to make it run smoothly, to do it right. And all of that will take us a bit of time. I'll be sharing updates as we make progress, and the opening date once we get closer!
We'll have several of the items we build, think stackable crates, breakfast in bed trays, recipe boxes, chalkboards, grain sack aprons, burlap placemats, pillow designs, etc. But we'll also have several other items that I love. Items you've seen in our home and from the market. We'll have cotton (stems & wreath), heifer heads & so much more. And, we'll grow as we can.
So, that's the plan. In the mean time, I have lists to make, shipping to figure out, an area to clean up & get ready for storage & shipping (more on that soon), and so many other things I'm sure we haven't even stumbled upon yet.
So… Let the adventure begin! 😀
P.S.- If things seem a little different on the site, please pardon our dust. We're in the middle of a blog redesign and will be freshening things up over the next few days! 😀