We've been making some progress around the house these past few weeks. One of the things we were finally able to get done, was installing our new entry light. When we bought the house, most of the rooms didn't have ceiling lighting. I'm not sure why that was such a big trend back in the 1980's, but when we were knee deep in remodeling the house, we had an electrician come in and add recessed lighting, as well as a few new ceiling boxes where we didn't previously have any lights.
Our entry was one of those rooms. We've waited several months before buying a light fixture for the space, but since we've been making a few other changes and adding in new furniture, it was time to finally take the next step and add a ceiling light. I knew the light I wanted… I'd been crushing on it for at least a month before it went on sale, but it was definitely a splurge for this little space.
We only have 8′ ceilings, so finding a really beautiful semi-flush light fixture has been one of my missions. This light though, was always my favorite for our entry. It was the perfect size, style, color and drop for the space, but the price left me hesitating a little bit… that was, until it went on sale. The sale price made it so much more reasonable, and the rest is basically history. (It's still on sale!)
It really is the perfect light for the room…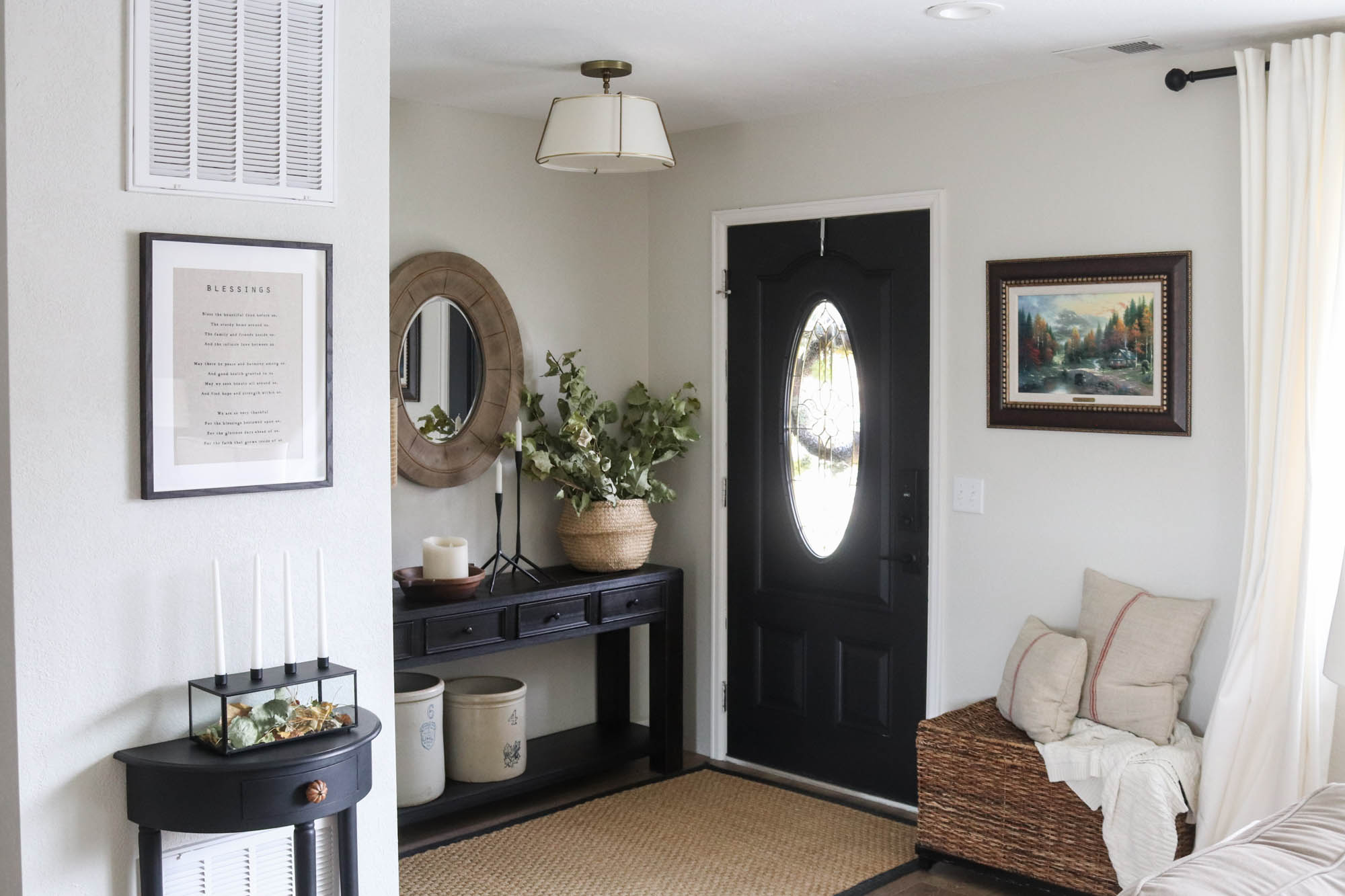 Shop The Room:

Because I've been on the search for semi-flush light fixtures, I thought I'd share a few of my favorite finds…
1. / 2. / 3. / 4. / 5. / 6. / 7. / 8. / 9. / 10. / 11. / 12.
You also can find them all right here:

A few of these are serious contenders for our main upstairs living room, as well as our lower level living room. We've been slowly working our way through the house, making intentional choices, rather than impulse purchases. And if that means spending a little bit more money, and saving until we can buy what we want, it's worth it to see the full picture come together rather than rushing the process just to be "done".
I'm already excited to buy our next light! 🙂