I know you love the DIY, so do I, but today I'm sharing another love of mine… Farming.
Spring time marks the beginning of the very busy farming season. As soon as it starts to warm up, the snow melts, and the nights provide a solid freeze, we start up the tractors and begin plowing under the previous years harvested crop.
Truly, that marks spring for us.
It means there are a lot of late (& cold) dinners and even later nights in our future. It means a 1:oo or 2:00 a.m. bed time is allowed and even expected.
Night farming is officially in full swing- there is so much ground to prep for this years crop.
And since farming is such a huge role in my life and family, I'm sharing a few pictures that I snapped of my dad, brother and hubby on the tractors.
A double team of tractors get a lot done really fast, so I rushed out to get a few pictures to capture it all.
The sunset makes my heart mushy… and I love seeing their silhouettes against the sun.
Absolutely love this life!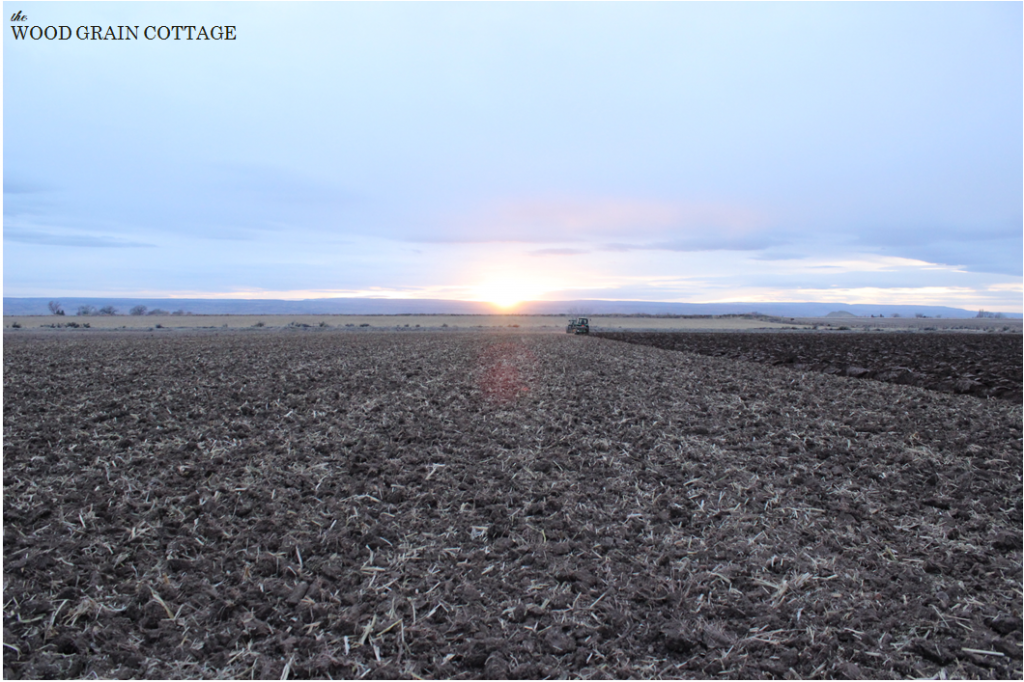 Bring on the lights!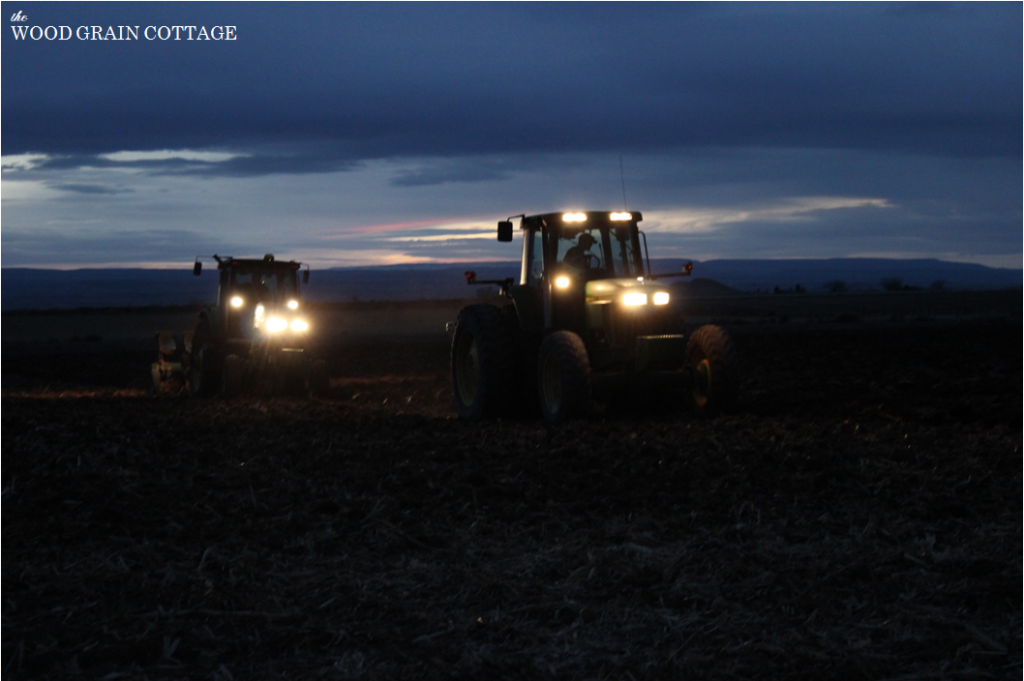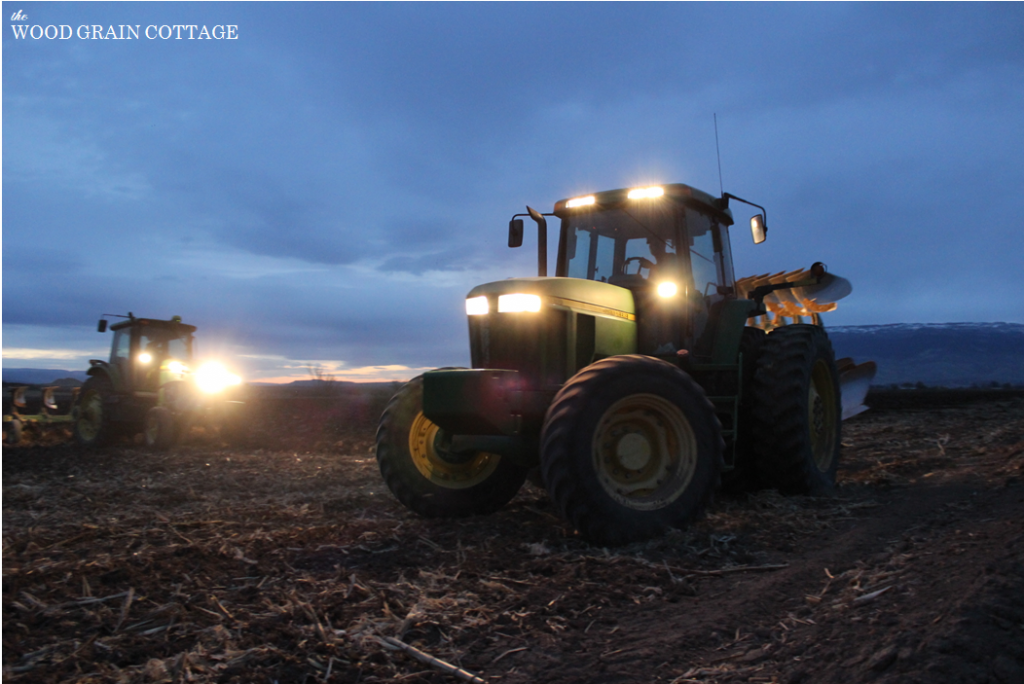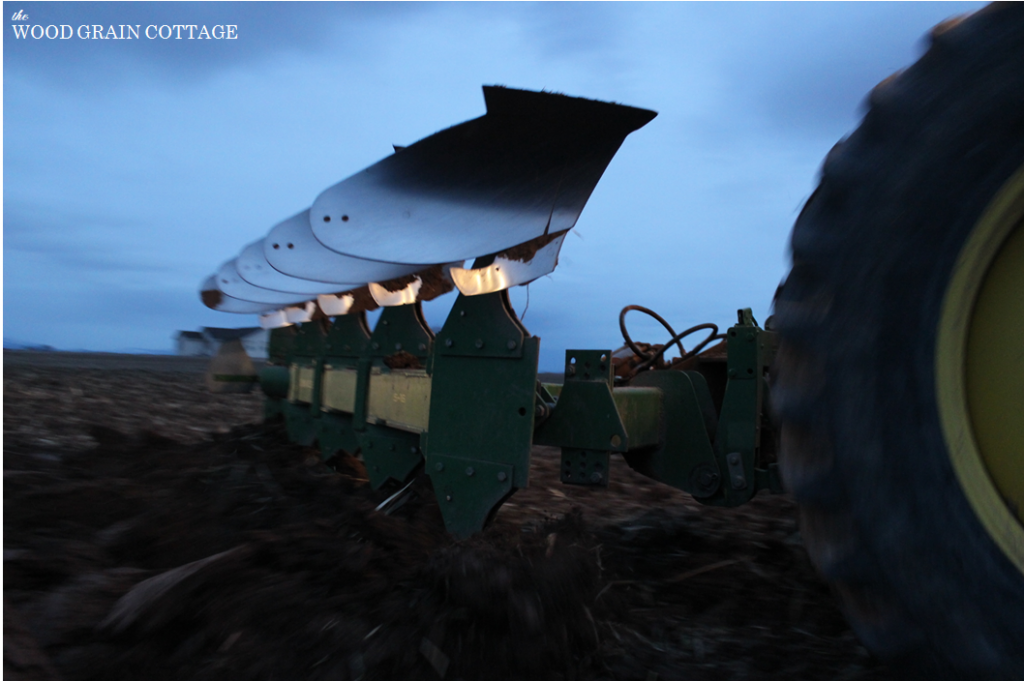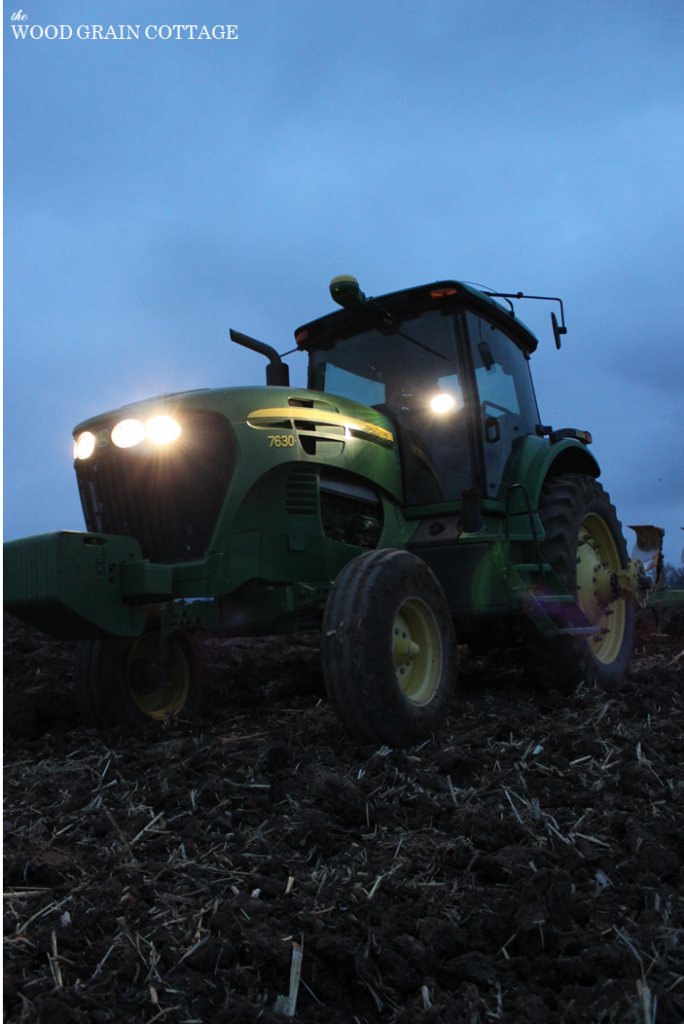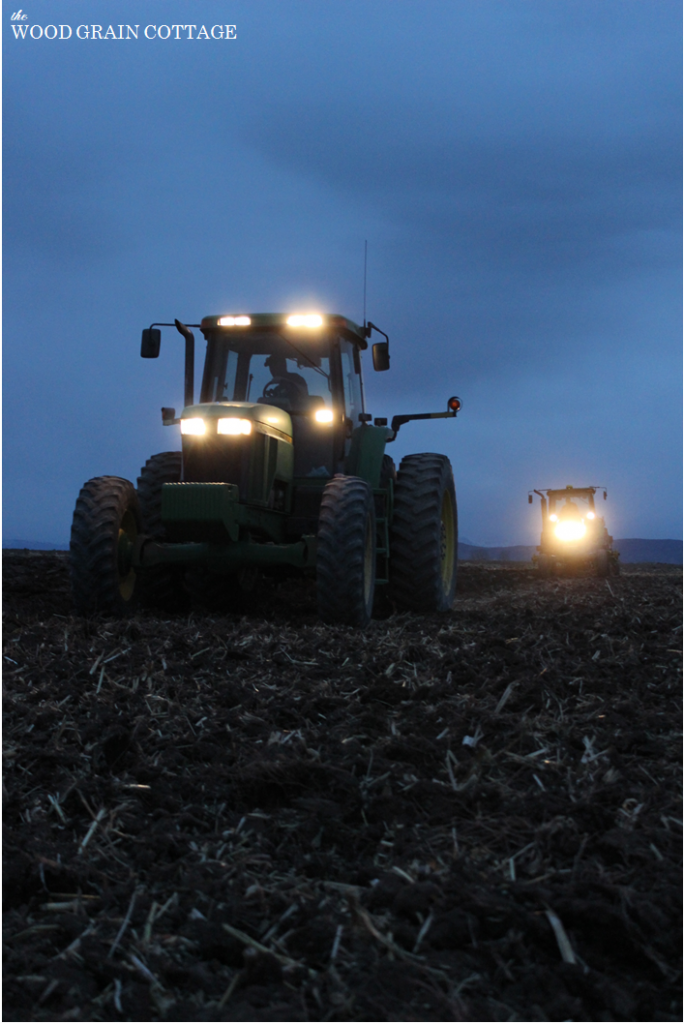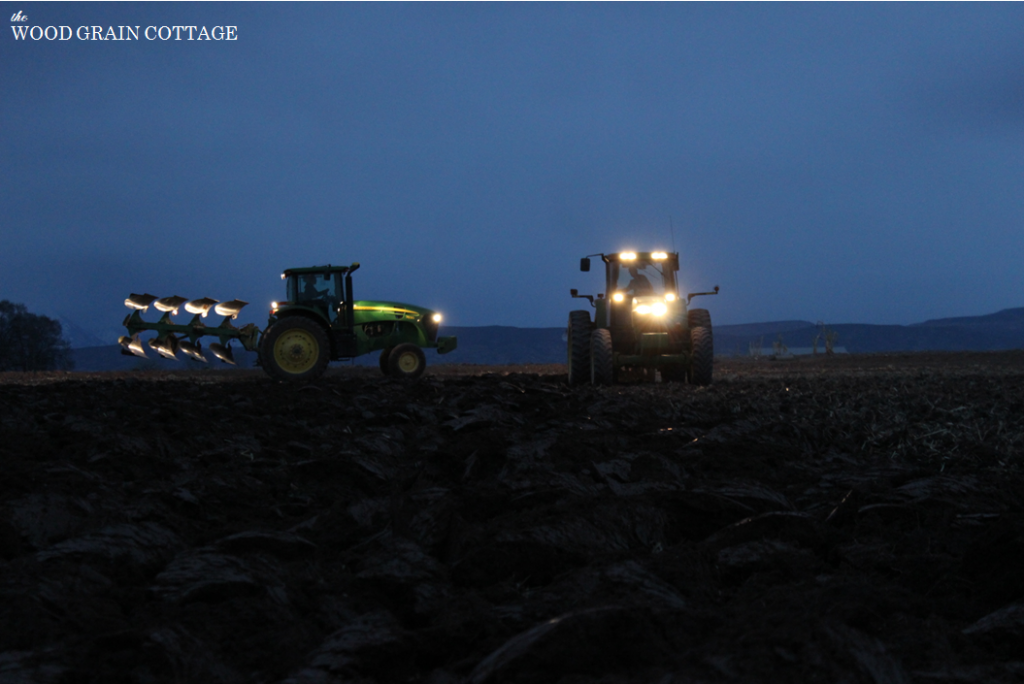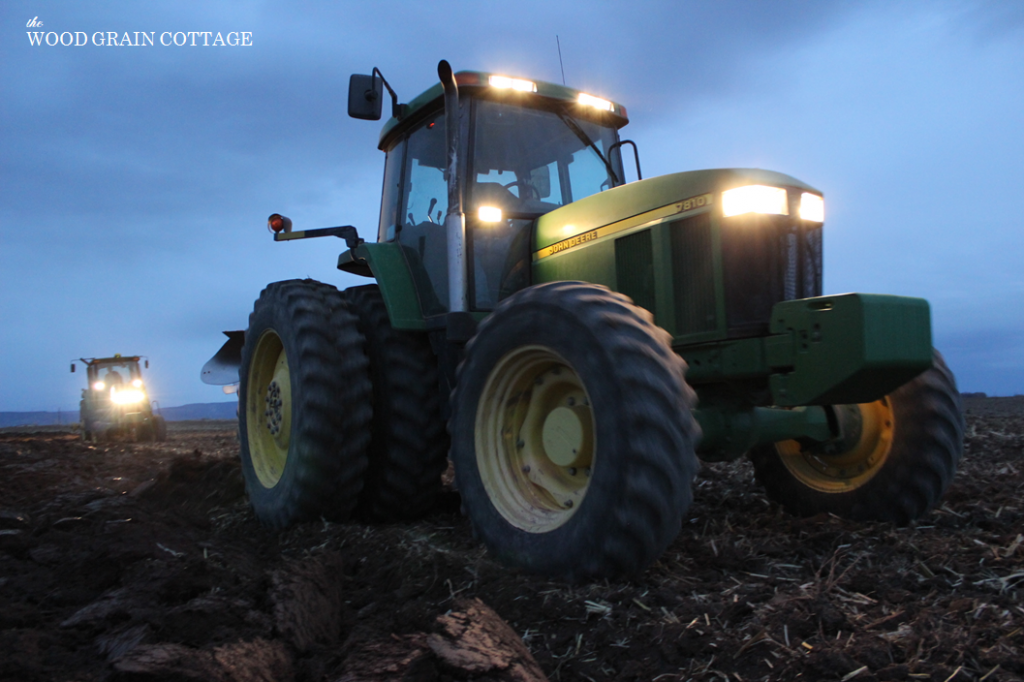 These pictures make my heart skip! This is such a meaningful part of our life and I wouldn't change one thing about it!
From the house to the fields….