Our outdoor patio was needing a little bit of a refresh. The hard winter months had left it feeling sad, depressed and ready for a tiny makeover, which I was happy to give, considering our patio is one of the first things you can see when you walk through our home… specifically because the back wall of our house is filled with large doors. For a few months there, we didn't have the prettiest set up out there. I had pushed everything to one corner to make it easier for snow shoveling, and it just sat there looking depressed. That wasn't anything a little makeover couldn't fix though…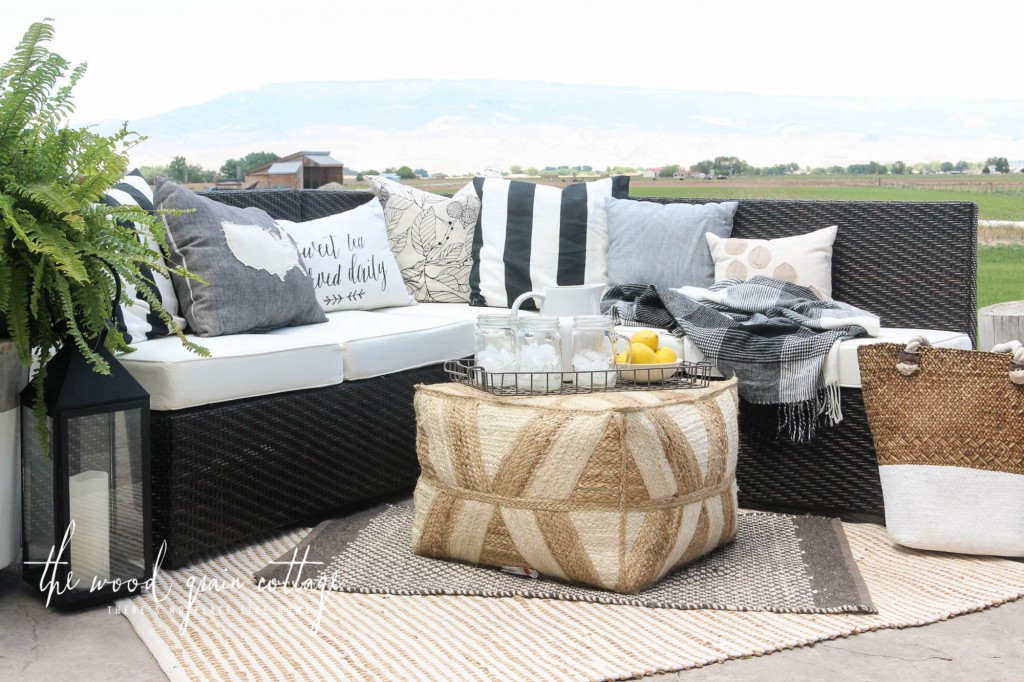 You may remember the outdoor furniture that I transformed last summer, it was such a big makeover, but my aunt and uncle actually had the best place for it. I gave it to them, and I can honestly say it has a very happy home. Truly. It almost fits better at their house than it ever did at mine. 🙂
Because of where we live, and how rural our location is, I decided to go with something that would last outside in the heat, wind and rain. Enter in this patio set from Pier 1 Imports. I loved the clean lines, the subtle modern feel, and how it was completely adjustable for our patio.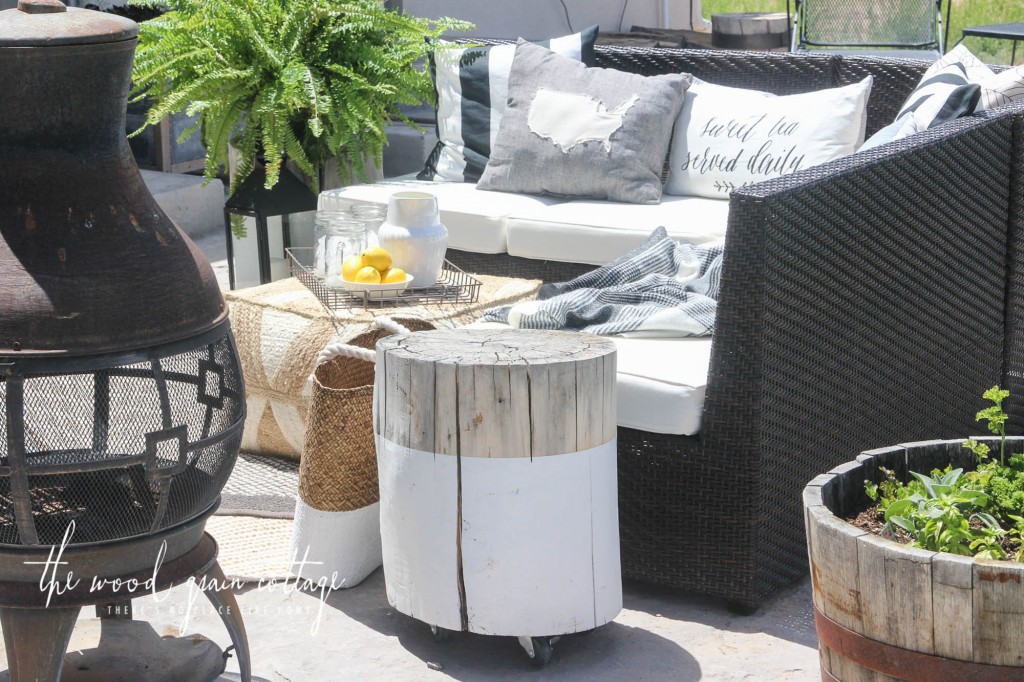 Once I pulled the set out of the box, I was instantly in love. The quality is fabulous… and where we live it has to be. We get wind so strong, that I end up chasing patio furniture across the neighboring field. Plants struggle on our back patio, and while it makes me really sad to know that I am somewhat limited with what I want to use and display, this patio set has completely changed my opinion about our patio.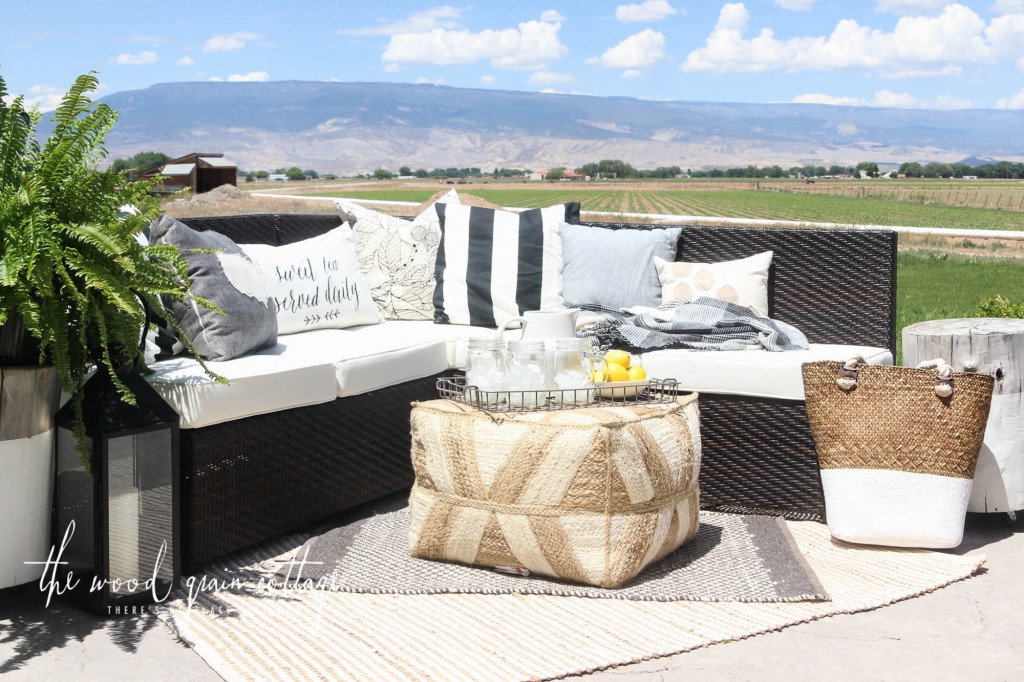 Our view really is fabulous, and it basically makes our patio spectacular.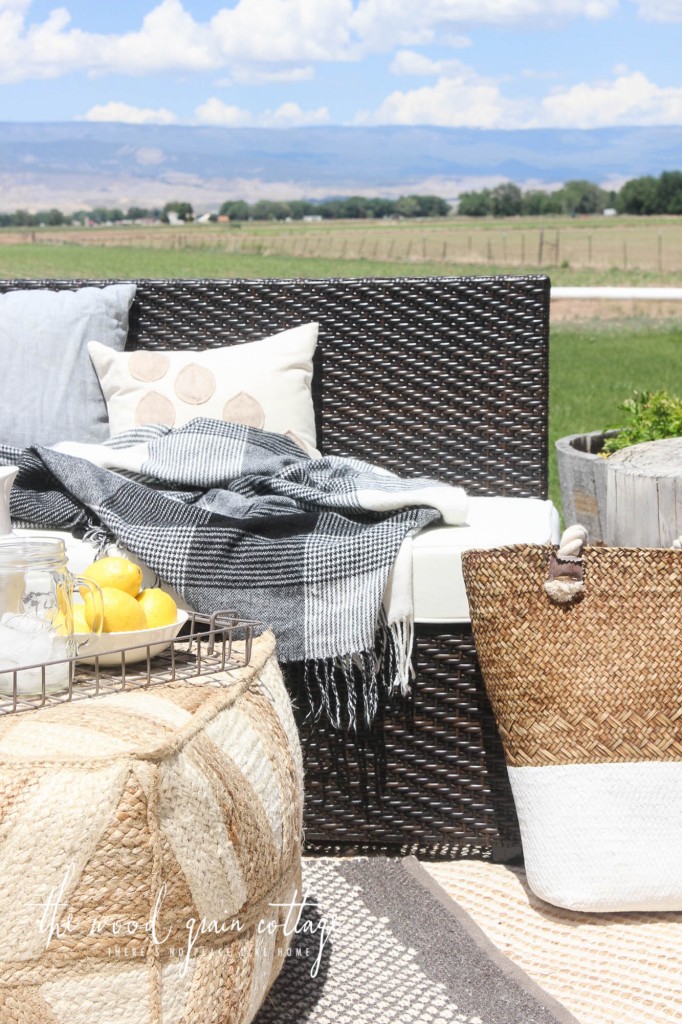 I decided to go with cream cushions again, and to be honest, I had a slightly hard time choosing them just because of where we live. In the end though, I was really impressed with the fabric and the construction of the cushion cover. I'm sure I'll be washing them often, but cream cushions for the win!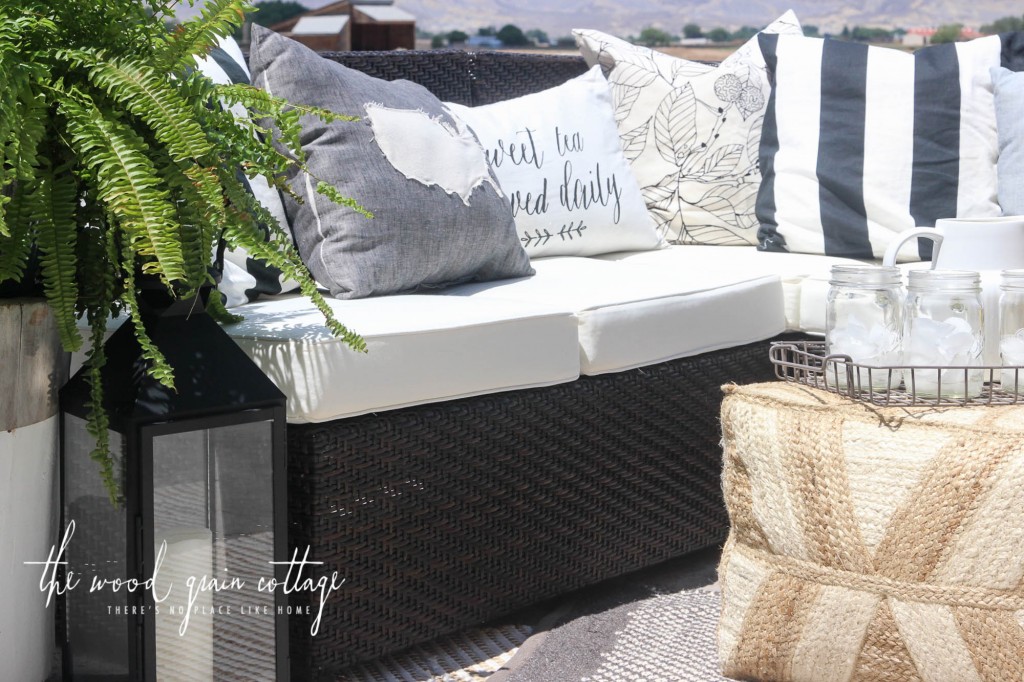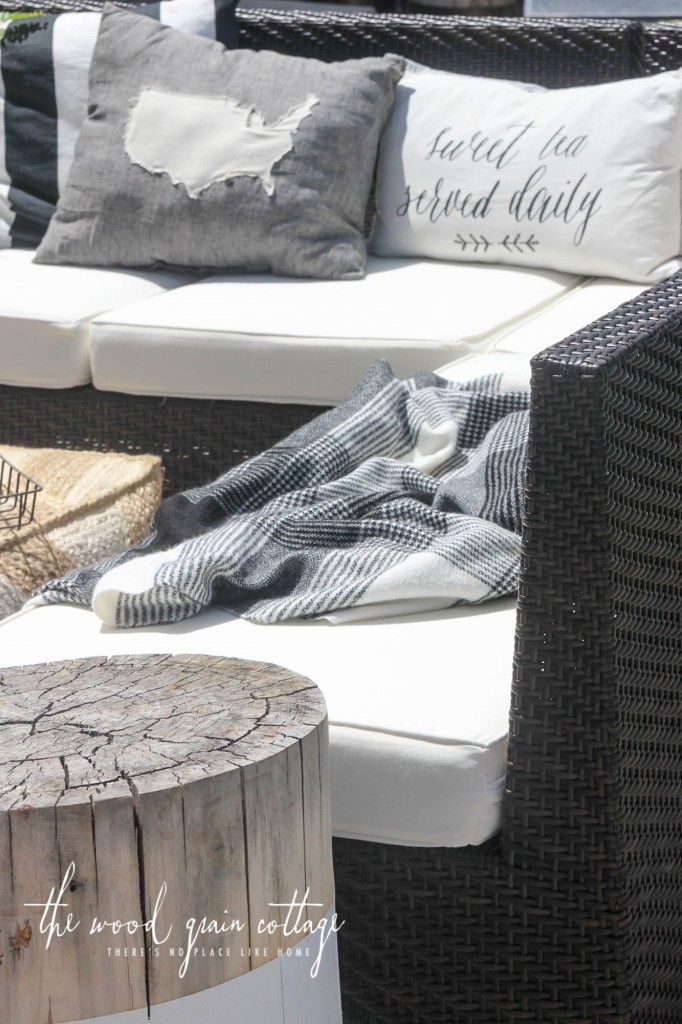 I'm already thinking of hosting summer gatherings and parties. And it's amazing how pretty of an extension our patio is from the house. I want to go out there to relax and enjoy the summer days.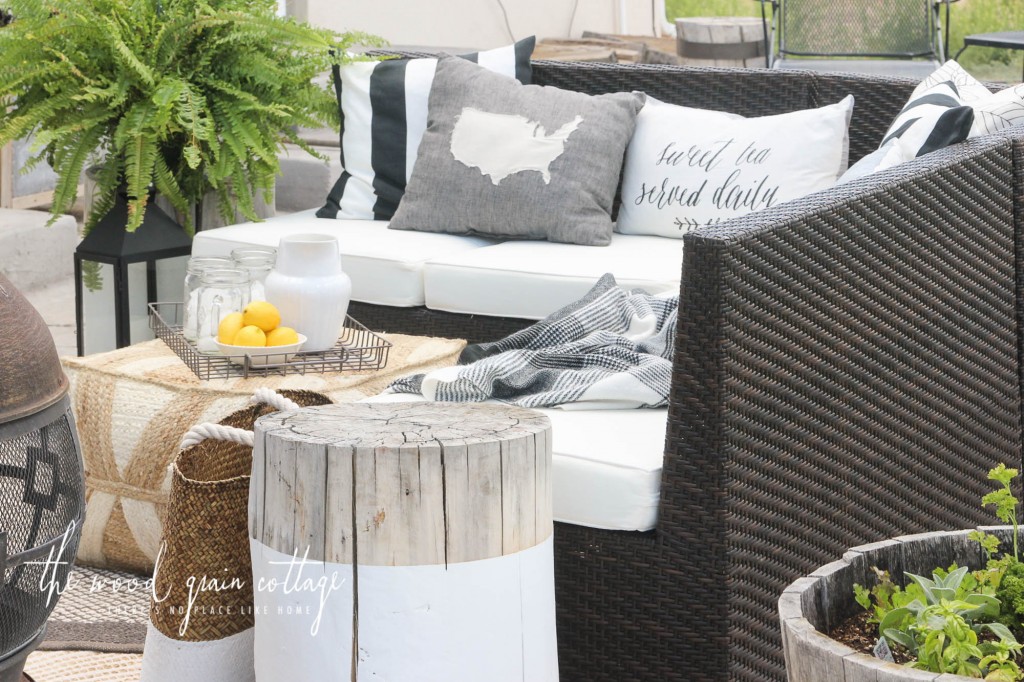 And just like normal, I pulled and reused a lot of my house items, which is what I would do if I was hosting a party. The nice thing is, I know exactly what to look for now. 🙂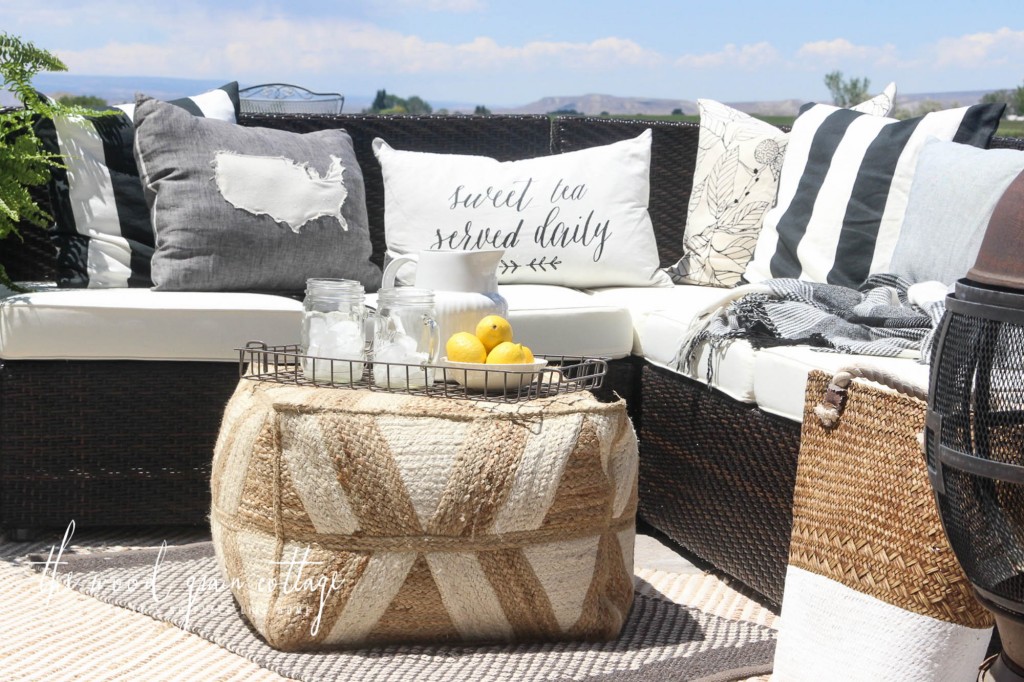 I'm on the lookout for a rug and coffee table. In the meantime though, I'm totally still loving my stump end tables. They work perfectly, and they're such an affordable addition!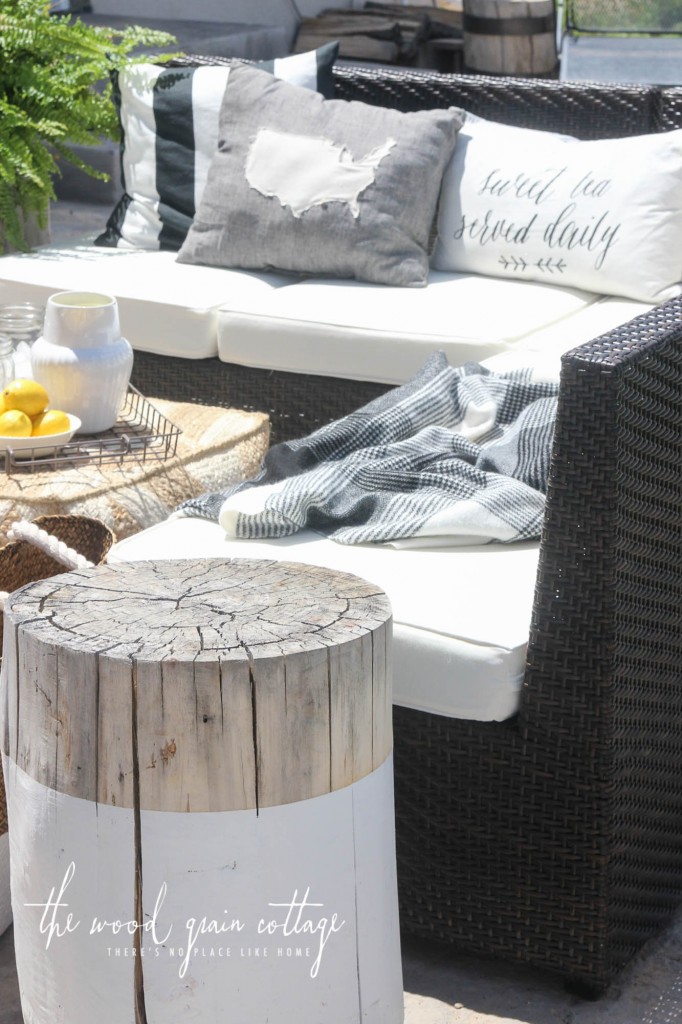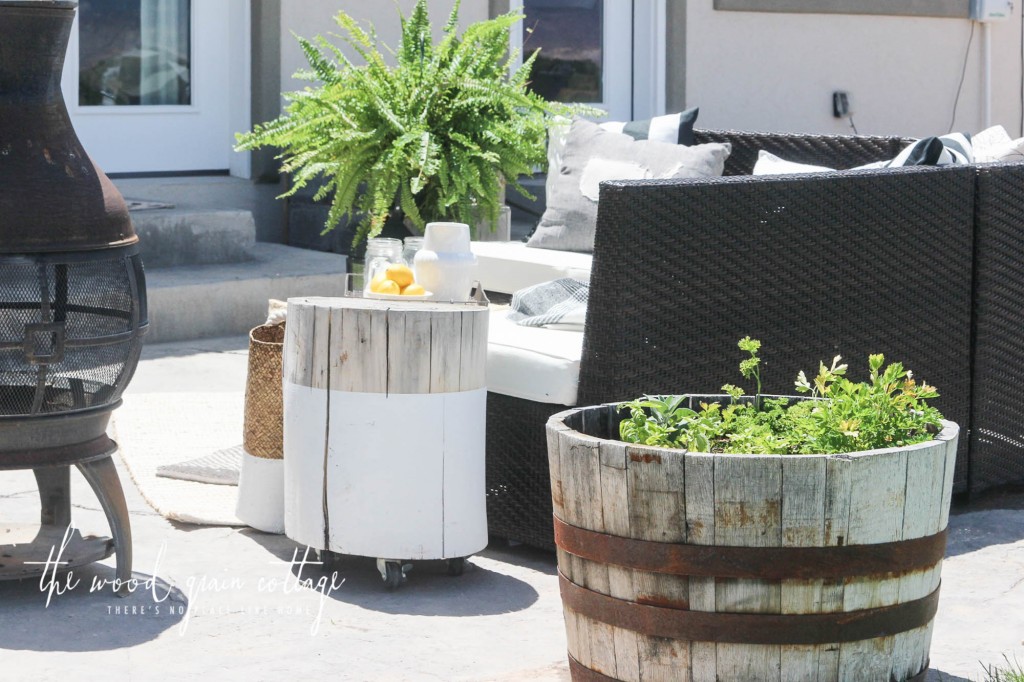 I also decided to move our chimena closer to our seating section, and I'm already looking forward to the warm cozy nights by the fire.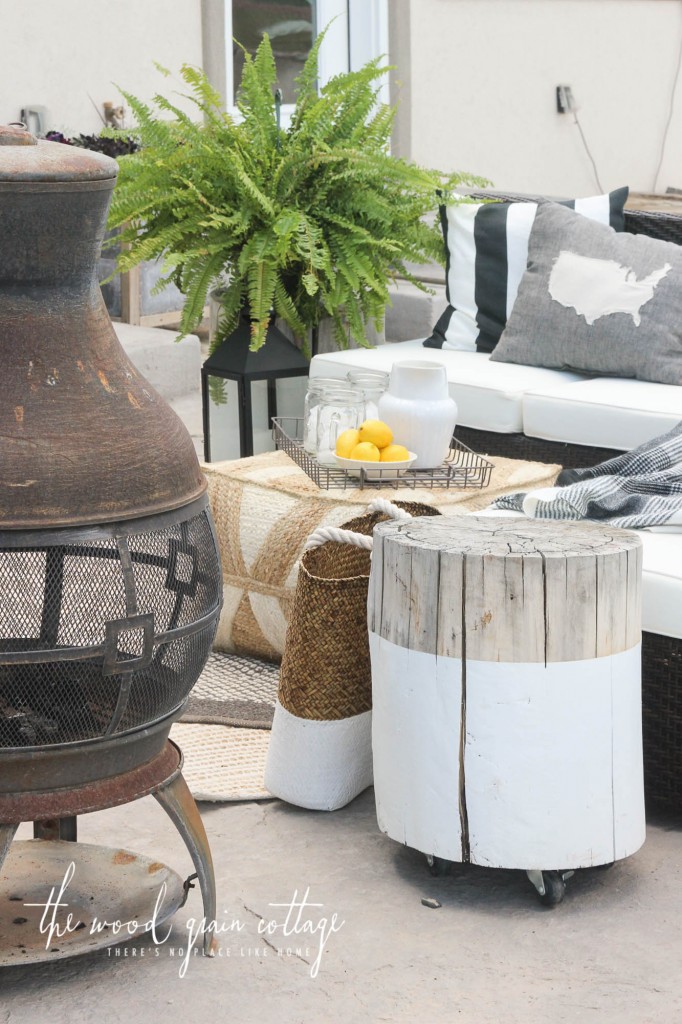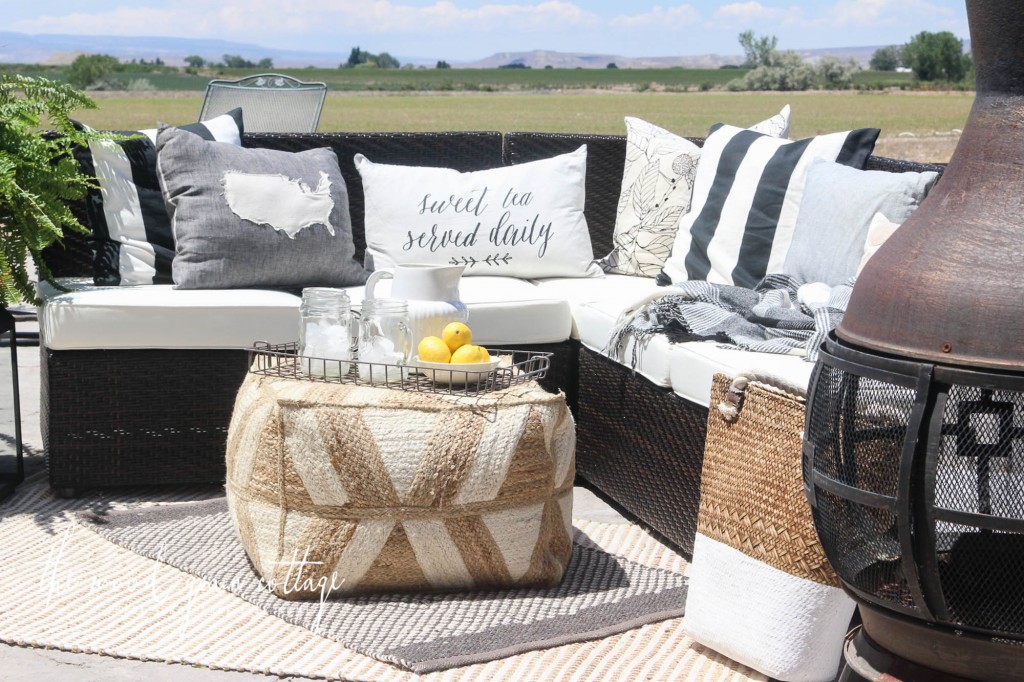 So that's what our patio is looking like right now. I'm thrilled with how it's turning out! I just need to find a few more things, and this space is essentially done, and ready for fun times!
If you haven't checked out Pier 1 Imports lately, I would highly recommend it. Every time I walk in the store I am completely in love with all of their pretty items and displays. Maybe I'll just find the new rug I'm looking for!
Here's to fun summer time entertaining! 🙂