I've been really anxious to give our living room a little bit of a makeover lately. It's the one room in the house that I've never put my entire focus into. I've really been craving a fresh look for the space, and something that flows with the rest of the house. Enter in these new furniture pieces from Pier 1. What a difference they've made!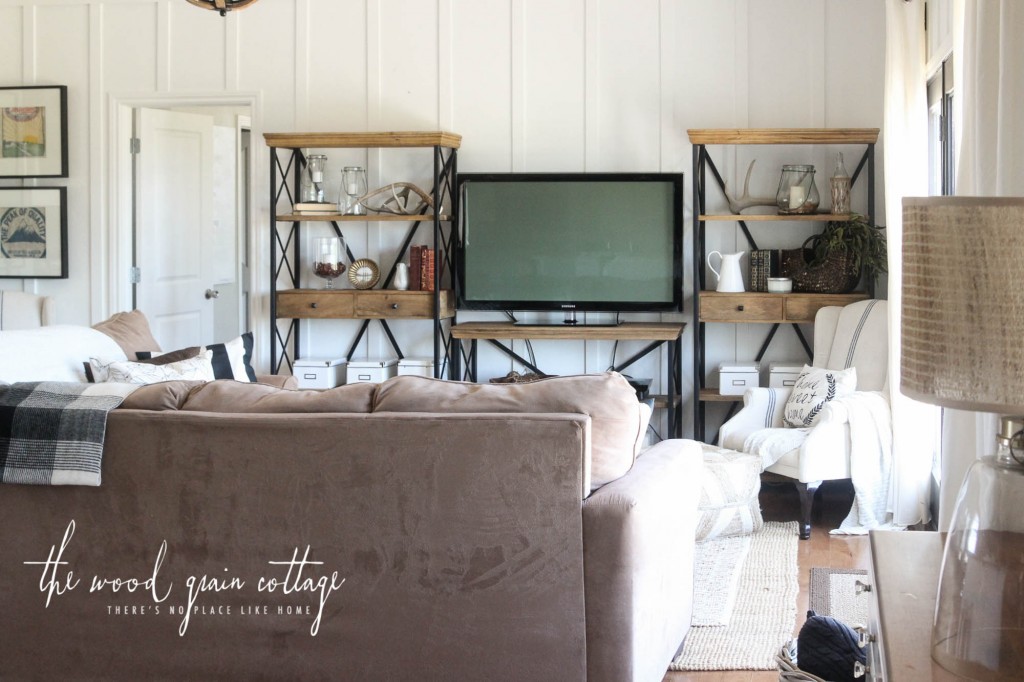 Our living room isn't big by any means and I've always struggled with the best way to incorporate different pieces of furniture while still maintaining plenty of walk space. As soon as I saw this shelving unit and this console table at Pier 1, I knew exactly what I wanted to do…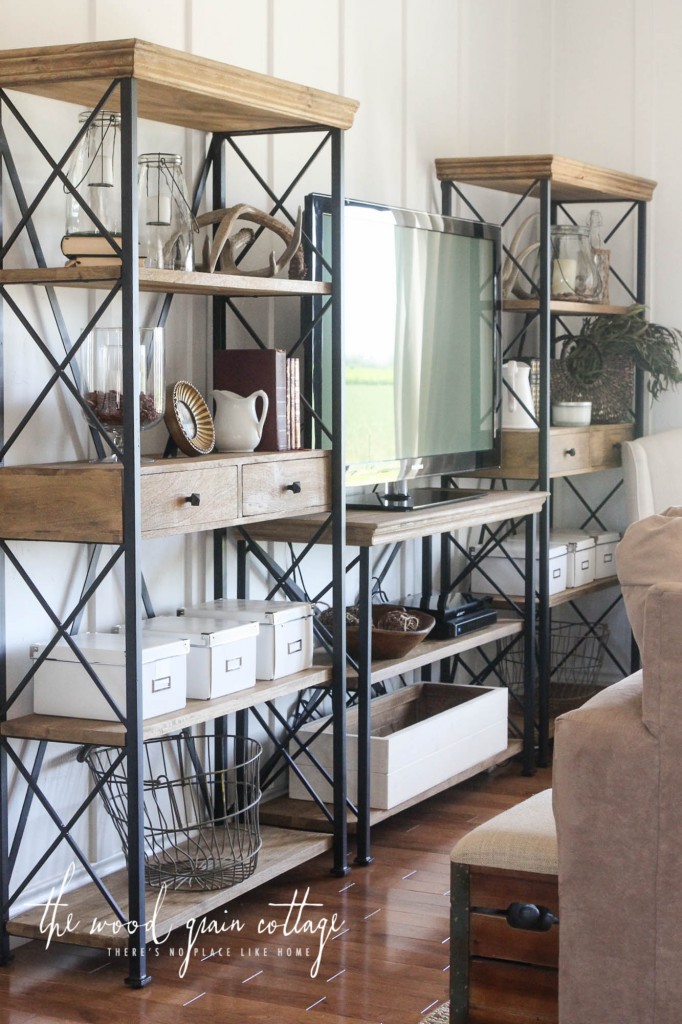 I combined two shelving units, and one console table to create an entire wall unit. I absolutely love the way it came together.
When I first spotted the shelving units in the store, I absolutely fell in love with them. They're beautiful and so versatile. I also loved that they had some drawer space.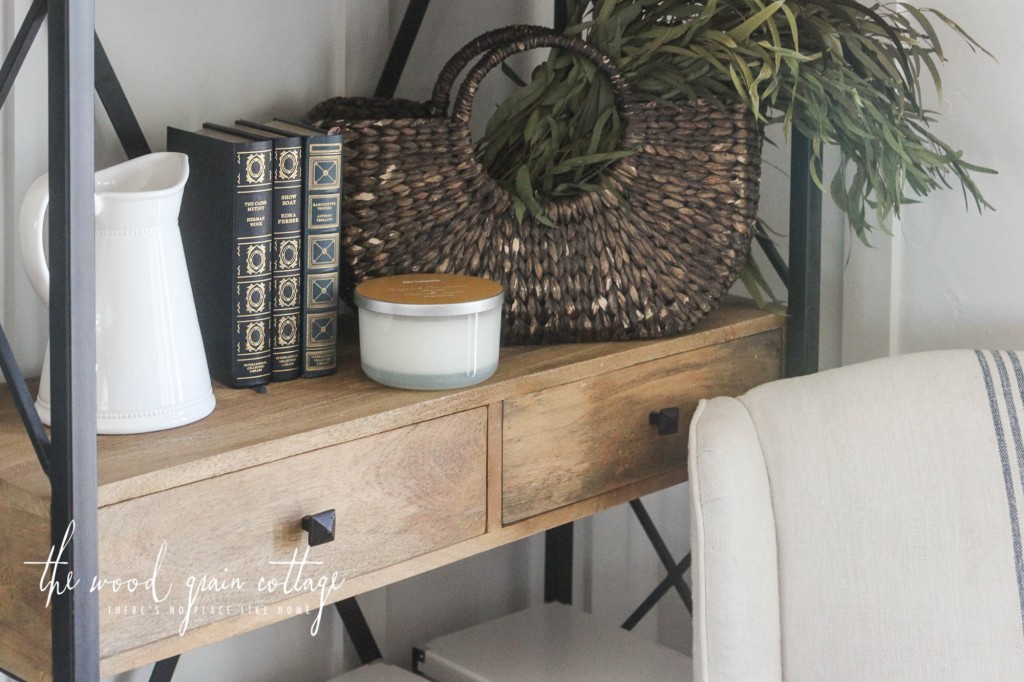 I had so much fun styling the shelves, but easy does it, especially since they can become overly cluttered very quickly. I chose to incorporate my favorite go-to items…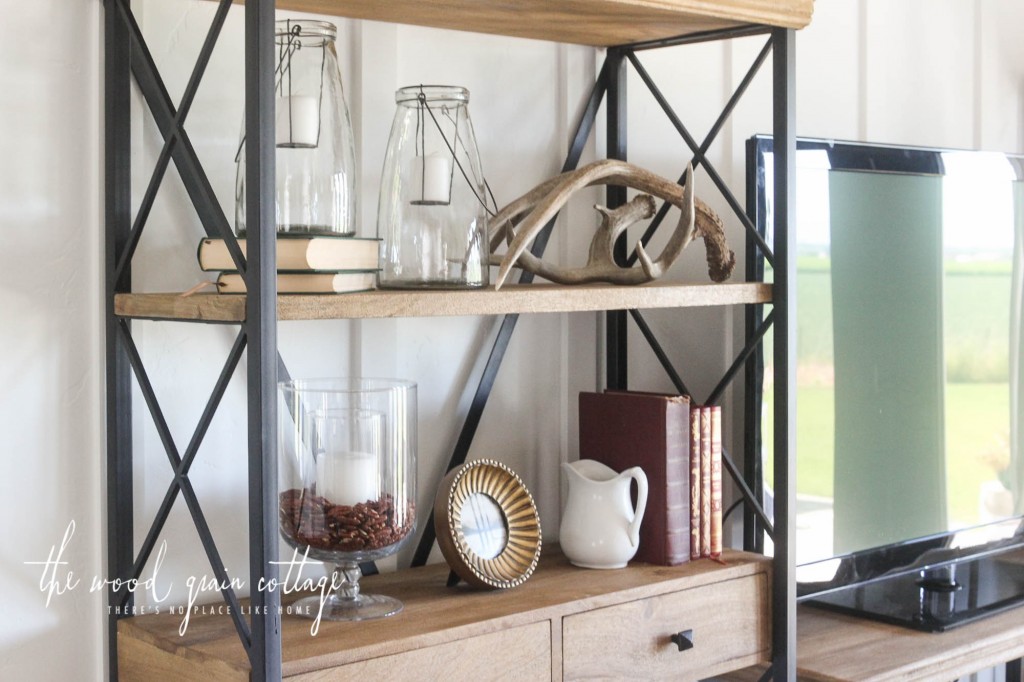 The glass candle vases gave the shelves the perfect amount of visual weight, while not adding too much "heavy" space. I found this awesome hurricane vase on clearance at Pier 1 too, and I love how versatile it will be throughout the different seasons.
I also love to use candles when I'm decorating shelves. They add the perfect cozy, relaxed vibe I love, but still look beautiful on the shelf. The candle below is actually from Pier 1's new scent line and as soon as I smelled the Sugared Cinnamon I knew it was coming home with me. It's smells yummy!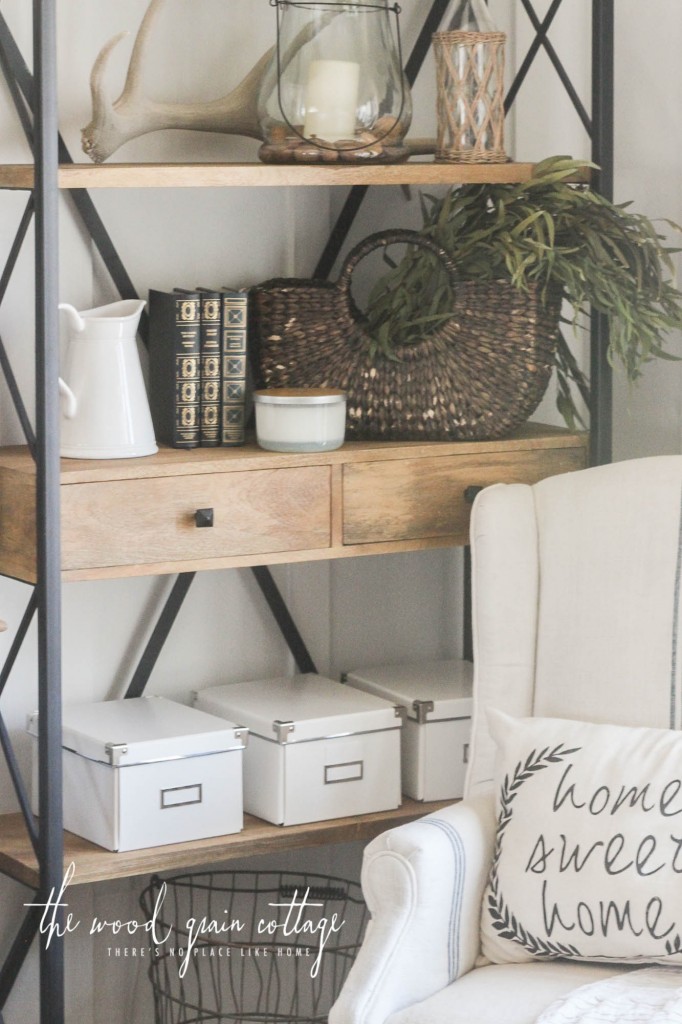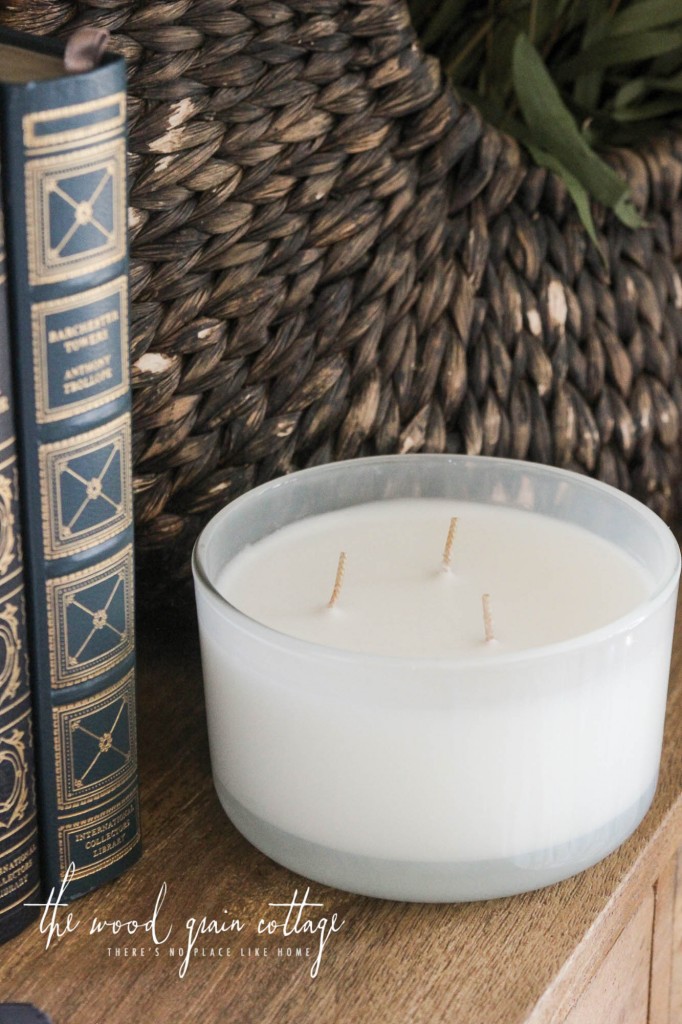 I wanted to keep the shelves as balanced as possible on each side, so once I found the combination of items, I carried them throughout both shelves.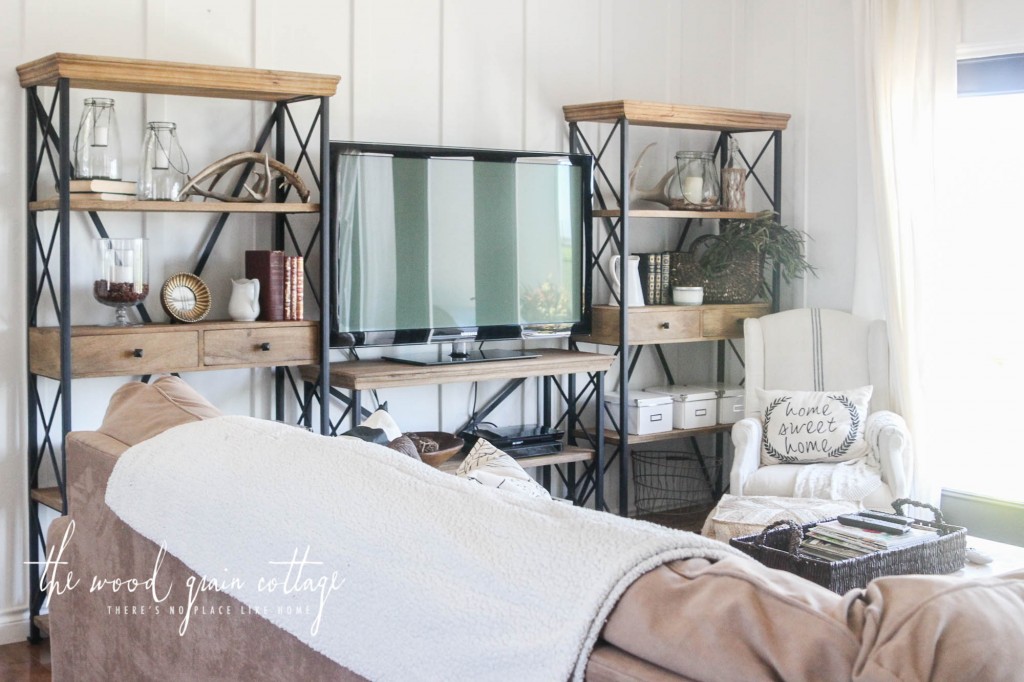 One of my other favorite things about the wall unit is how well the shelves have framed the TV It all looks very cohesive, and the TV isn't the main focus, which I also love. It blends in.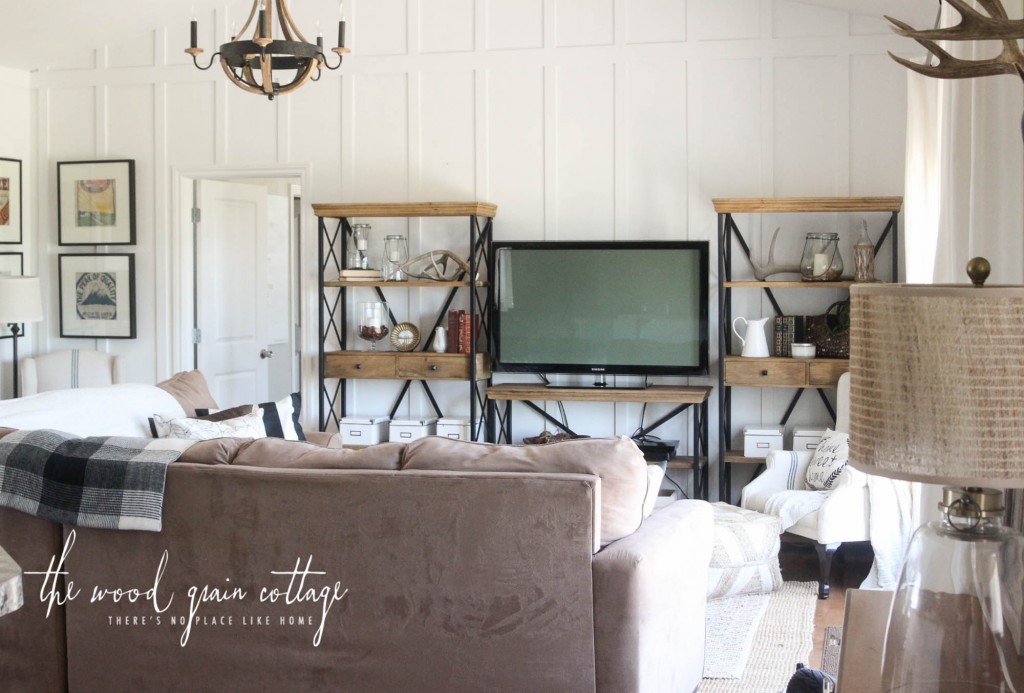 I also re-used our existing storage boxes, which are filled with DVD's. I love how they look on the shelves.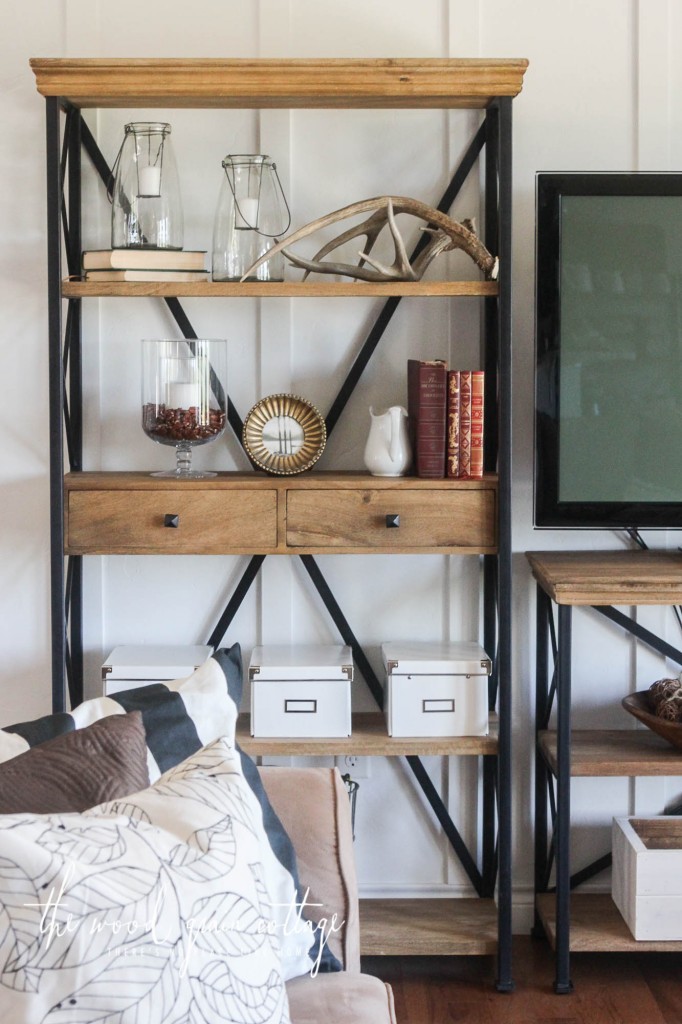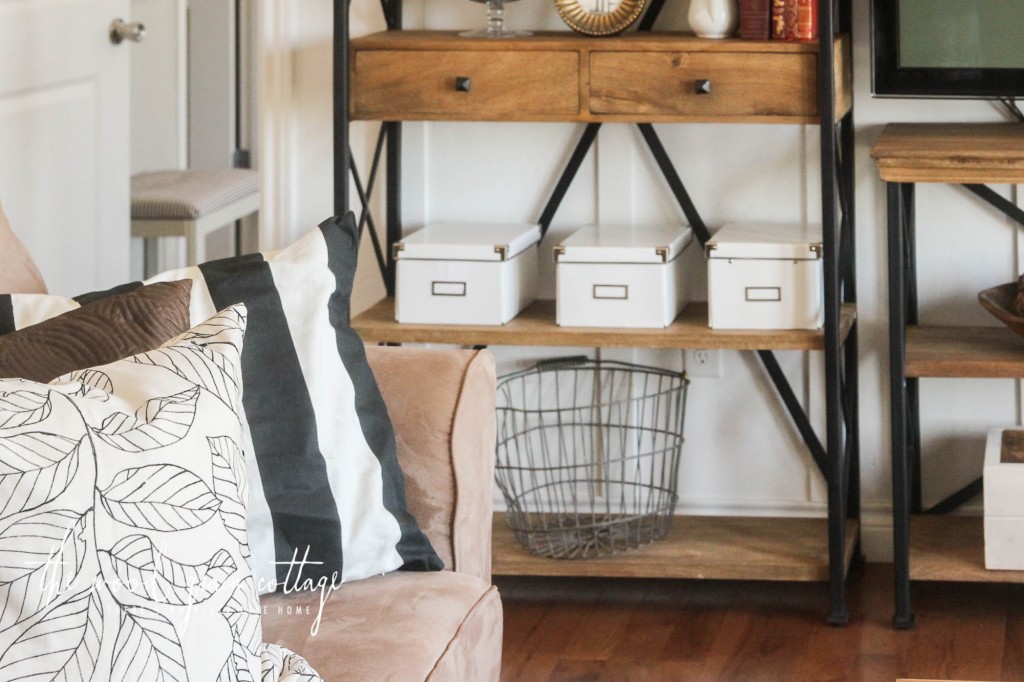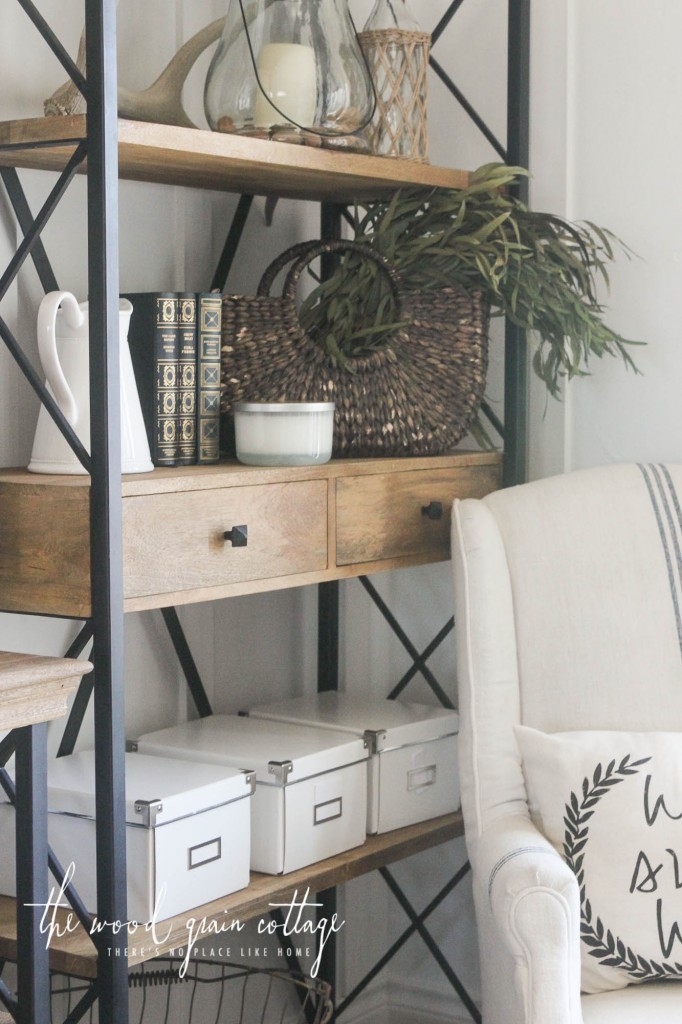 And for an overall view, I love how they've completely brought the living room together. They fit the size and space of the room, the color tones are perfect, and they tie in beautifully with the chandelier in the room.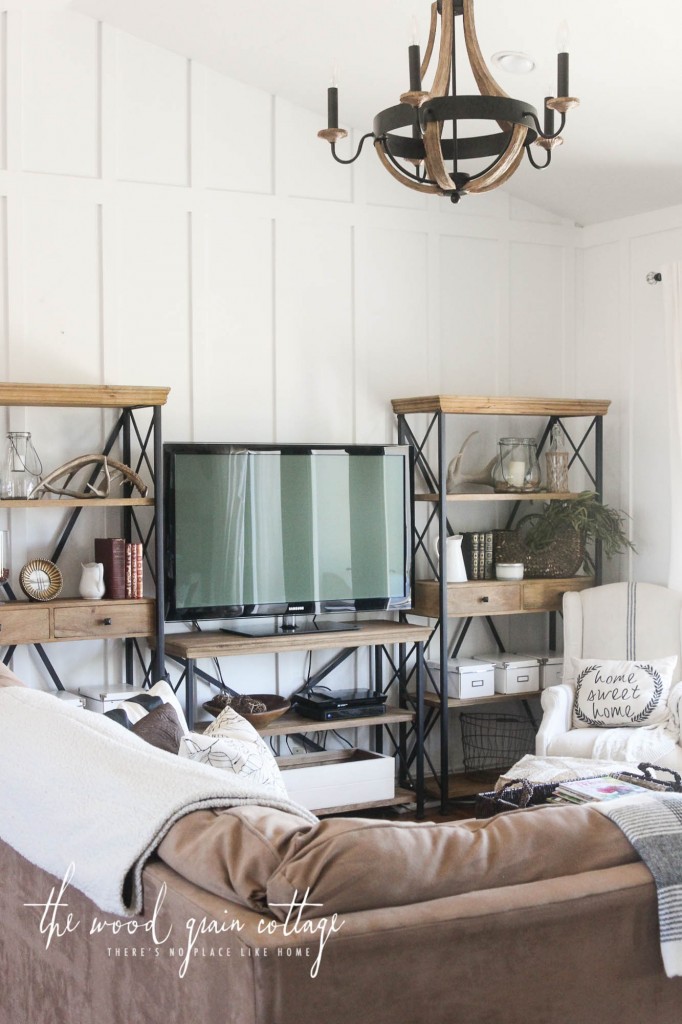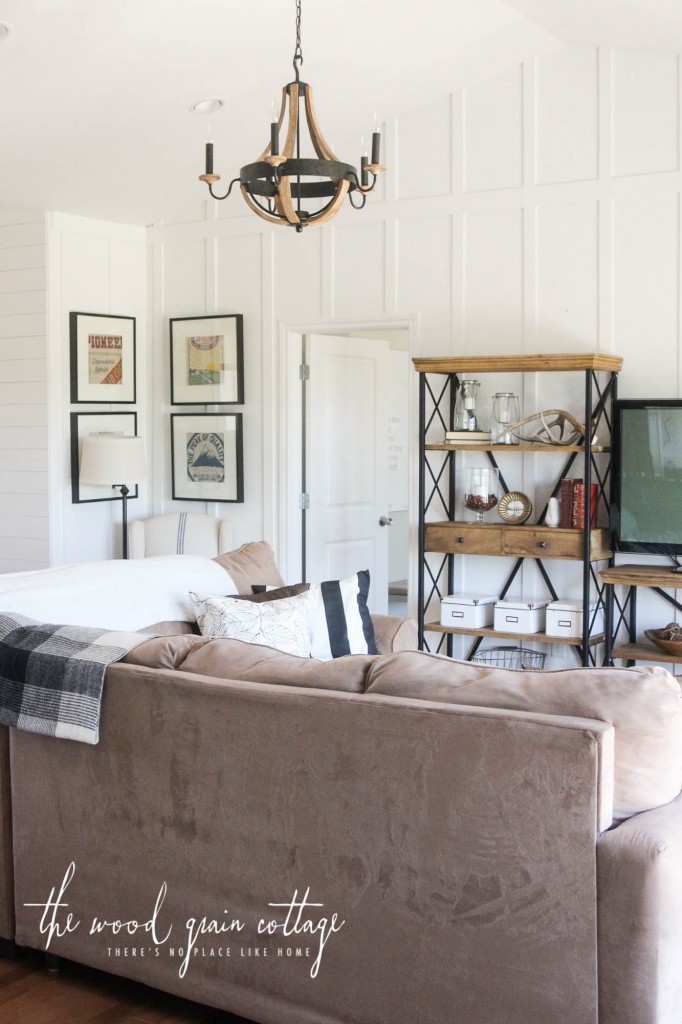 And just because we all love pretty pictures, here's a few other shots of the room…
Our living room is looking very cozy, and I am absolutely loving the new furniture pieces. Swoon. 🙂
It gets even better! Pier 1 is offering up an amazing giveaway to one lucky reader! You'll get a $250 gift card to use online, or in store! I'm sure you'll have no problem finding things to love! Sign up below, and I'll leave the giveaway open one week.