Things have been progressing wonderfully at the fixer upper. More demolition has been done and we're almost thru tearing everything apart. I'll be sharing another demo update soon, but in the mean time I thought I'd share the new floorplan so you can get a better understanding as to why we are ripping out certain walls.
First, here was the floorplan when we bought it: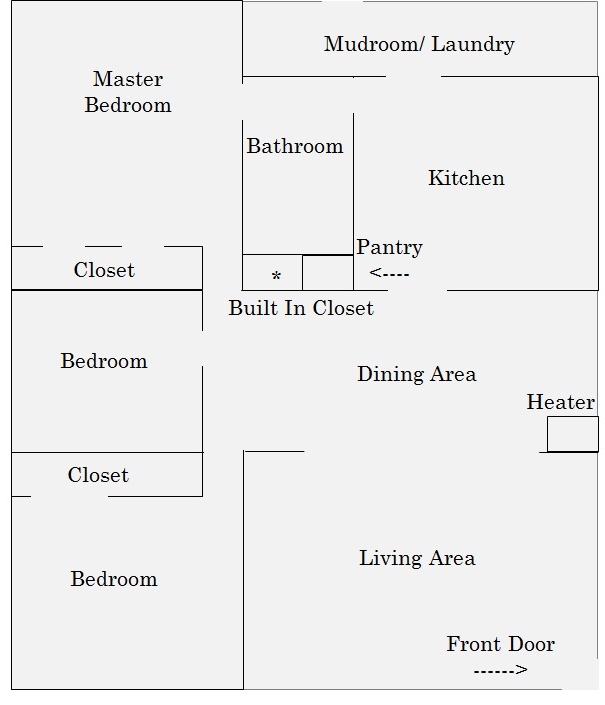 And here's what it looks like now:
The previous master bedroom and bathroom were not functioning well. Not only did the master bedroom need a true bathroom, but the bathroom off the kitchen was laid out really poorly. It wasn't functioning well, so the only way to fix it, was to rip everything out and remove the doorway that led to the master bedroom. Now, we'll have room for a larger vanity in the bathroom and it will flow much better. Not to mention the fact that the master bedroom will have a true master and that the house will have two full bathrooms!
We're also really excited to fill in the second bedroom door, which will soon be the master bedroom and bathroom…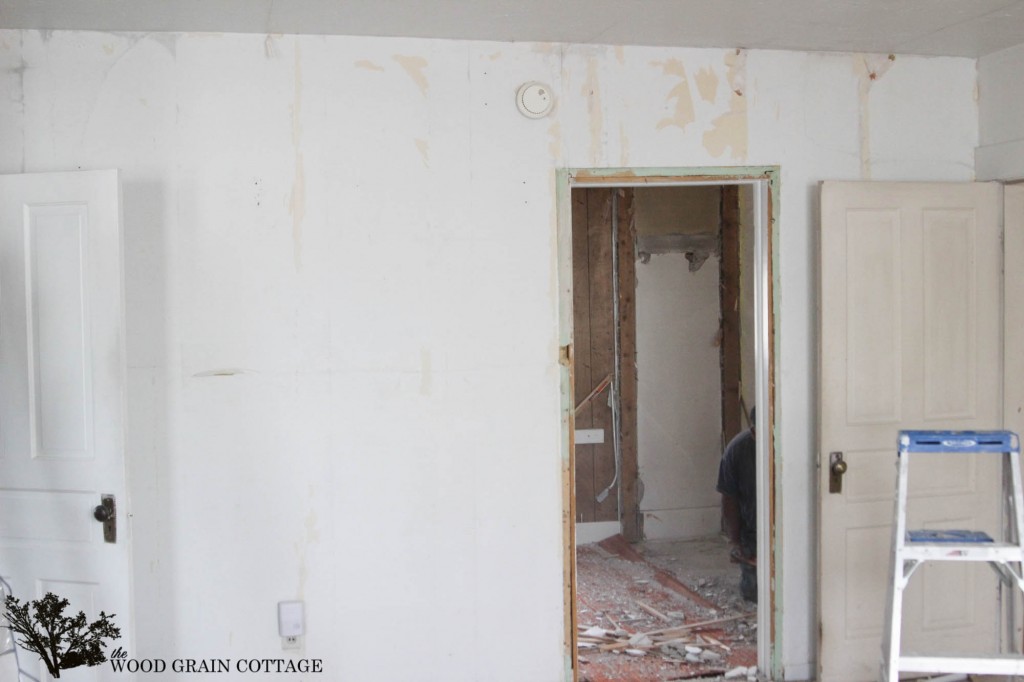 The kitchen is also going to be opening up…
Since it's a load bearing wall, we'll have a header at the top, which I already have plans for, then it's going to be completely open to the right side of the current framed pass through window…
There are a few more areas that we're switching up as well. A few doors will be removed and converted into walkways and all the windows will be new, basically all of them becoming bigger!
I've been busy laying out the master bathroom/ closet area and picking the front door and window style. I also met with our cabinet company to design the kitchen, laundry room and bathrooms. Hopefully we'll have everything ready for the plumber and electrician to come in next week and begin their side of things…
I can't wait to share pictures of the completely empty kitchen space. And if you follow me on instagram, you've been getting sneak peeks along the way!
Hopefully things will keep going as smoothly as they have been. Only one small surpriser thus far, the sub flooring by the front door is really soft, so we'll be investigating that really soon, but I fully anticipate replacing it. We'll see.
More updates on the fixer upper soon, and hopefully that will include some newly framed walls!