Have I ever mentioned that our breakfast nook is one of my very favorite rooms in our home? It's the lighting, the big window, the bench… it's all of it. And it's no secret our breakfast nook has seen it's fair share of different "looks", each time getting closer and closer to being just right.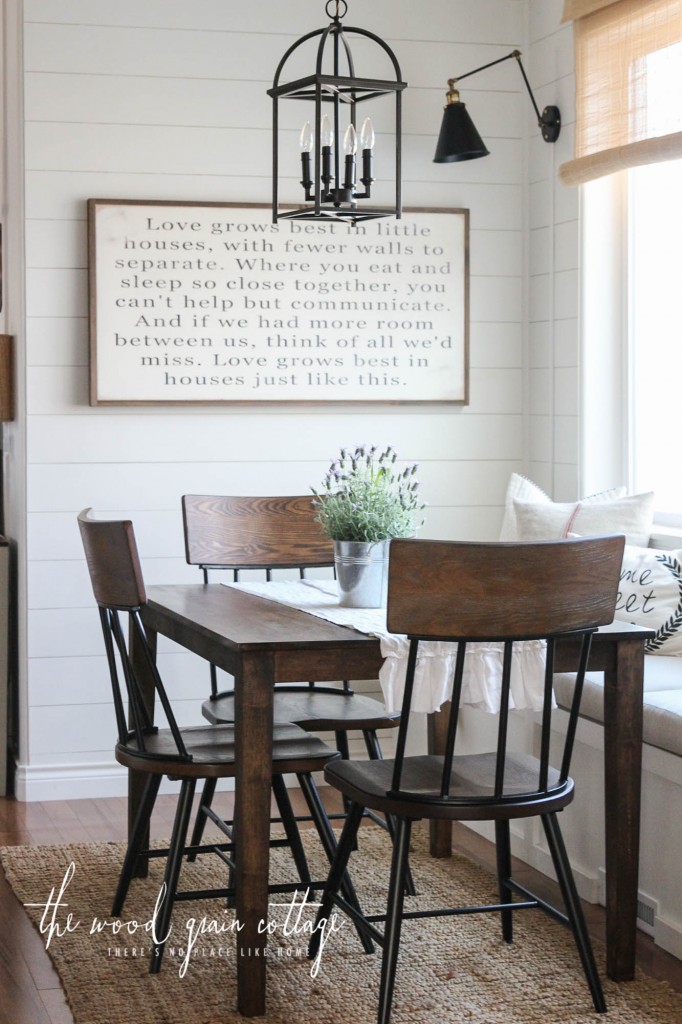 Last year, I moved in our outdoor patio chairs into the breakfast nook, and I loved their pop of white, while adding a modern twist to our room. But since spring is in full swing, and I'm getting ready to pull out the patio furniture, our white chairs went back outside. I originally bought them for the patio, and I love how they look (and hold up outside).
With that said, I was looking for new breakfast nook chairs. Don't get me wrong, I really like our table and chairs. The table is a great size, and it was one of my very first purchases when I moved out of my childhood home. For a while though, I've felt it was a little bit too "orange", and I knew it was time to update.
Enter in these chairs…
I found them at American Furniture Warehouse, which is located in Colorado and Arizona (but they ship online). I froze as soon as I saw them. Everything about them was right… the mix of dark walnut stain, black metal and that subtle modern twist I've been loving and slowly incorporating into the house.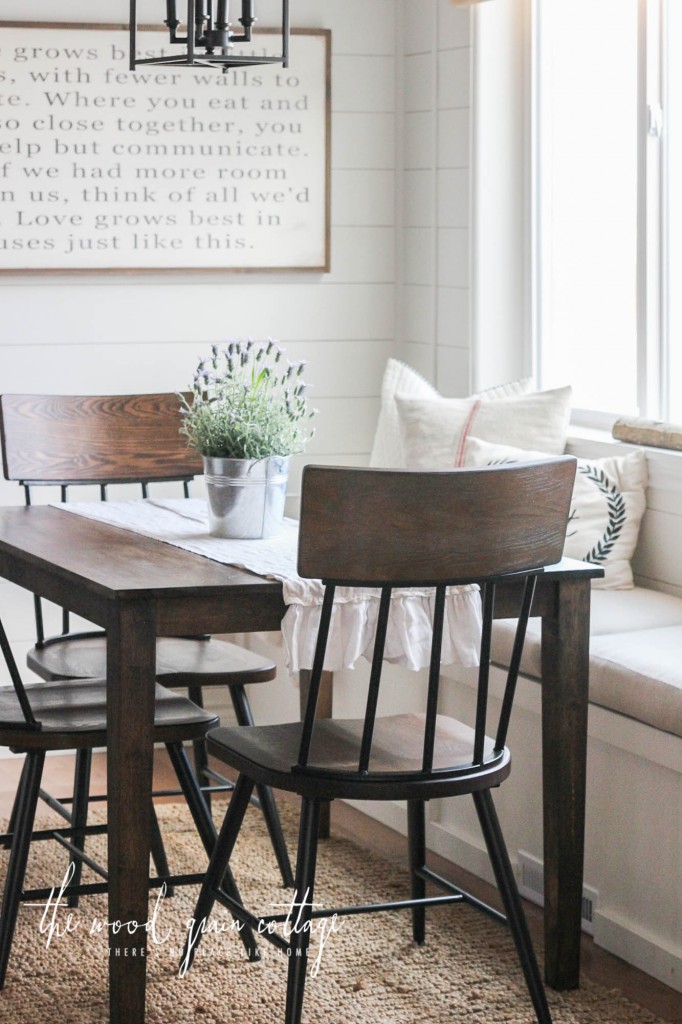 Only one problem though… our table was "orange". I knew if I bought them, I'd have to give our table a little refresh, which I wasn't opposed to, I just couldn't commit on what I wanted to do with it.
Well, I bought the chairs anyways. They sat in the breakfast nook for a couple of weeks while I decided on the table. The easy thing would have been to replace it too, but I wasn't completely sold on that either. I'd rather spend that money on other things (like finishing the master bathroom).
So, I gave it a little makeover, which I'll be sharing tomorrow.
Now that the table matches the chairs, I'm even more in love with this room than I thought possible.
It's all coming together, which makes me smile pretty big. Especially since that orange stain is gone. You don't even know how long I've thought about sanding it off. Thanks new chairs, for finally making me take the plunge.
And now that the table set is new, there's only one more thing I really want to change in this room… It's just like the table. I've wanted to do something about it for a while now, but I haven't been sure what the answer was… until now. I'll let you know when I make progress with that… and I'm not sharing any time frame, because well… we all know how well I do with that. I'm working on it though…
You can also see the room sources (so far) below!
Please note: Some of the links in this post are affiliate links, which allows us to make a small commission from your purchase, but your purchase price stays the same. Thank you for helping support our blog! We greatly appreciate it!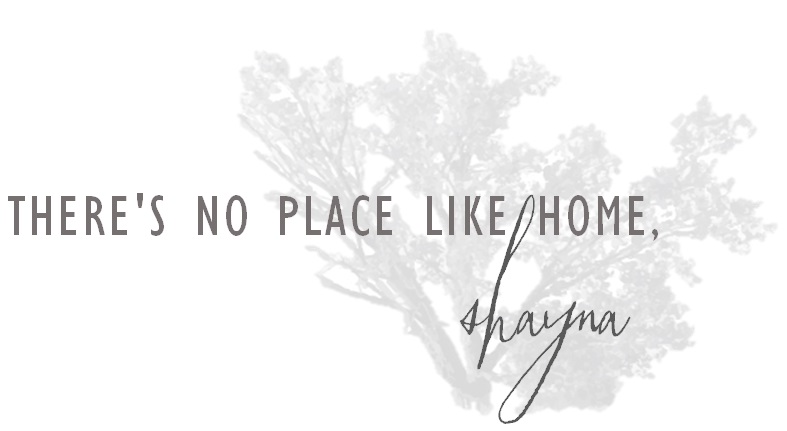 P.S.- I received product and/or compensation for reviewing this American Furniture Warehouse product. However, all opinions about our new breakfast nook chairs are my own! For my full disclosure policy, click here.