Yes, I'm talking about curtains again. But this time they're in the living room. They're the same curtains that we put in the master bedroom, but we used the white rod from IKEA rather than the black one.
I must admit, I love how they brighten up the space. They're not too "heavy" looking and I really like how they frame the windows and doors. It's such a statement when you first walk into our home.
I had debated for.ev.er. about using a stencil on some plain curtains, but I'm honestly loving the fresh and clean look.
Let me just vent for a second… our windows and doors (all 4 of them together) are about 160″ long. Because of the length, any curtain rod that I could find was like $150 and over…. Who wants to pay that for a curtain rod? Certainly not me…
I seriously thought about DIYing a curtain rod with some PVC pipe and spray paint, but I knew that the paint would wear off over time leaving my OCD self with scratch marks all over the rod. Not only that, but this particular door/ window combo is the first thing people see. I was stuck between a rock and a hard place. I knew what I wanted, but couldn't bring myself to spend the money to do it.
I cruised around the internet praying that I would find a cheaper alternative… Enter in IKEA and we have an amazingly cheap solution…. that's actually legit. I found this and it totally changed my curtain rod world. With a price tag of $5.99, for a rod that extended to 152″, I knew that I could make it work. And umm, the $5.99 price is amazing!
Ok, I'm not going to lie. I was somewhat hesitant about the rod. It seemed too good to be true. So naturally I figured that it would be made out of a cheap and flimsy metal. This is so NOT the case. These rods are awesome! They are made of thick metal and even have a soft, rubber middle support so that the rod it's self doesn't scratch. We are so impressed with these rods… and for $5.99?! Next time I go back to IKEA, I'll take three please.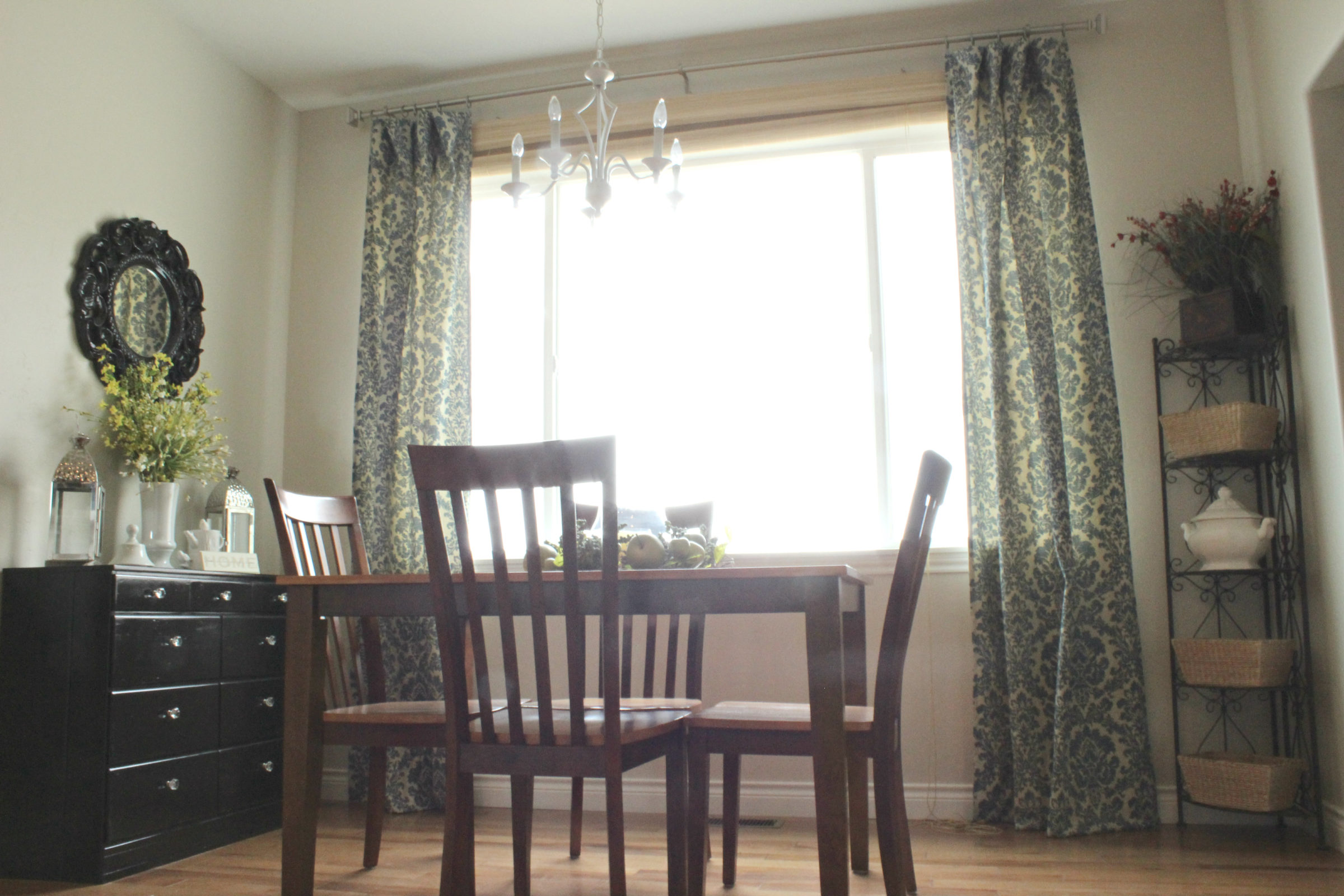 And no, I wasn't paid to say this about IKEA's curtain rods… they don't even know who I am… I just thought I would share my experience in case there are people out there going through the same, "I really need a long curtain rod, but totally don't want to sell my arm to get one…".
Anyways, we love the curtains (also from IKEA) and they've totally made the room brighter and lighter!
Major love here!
Big Smiles!