Home. We live there. I mean, really live there. We make messes… and things aren't always perfect and pristine… Really, when are things perfect or pristine? But does that make it any less special? Just because we have dirt on our floors, or a sticky mess on our countertops, doesn't mean we're any less special. It doesn't mean we're bad housekeepers or messy people, it simply means we live, truly live.
I know with my blog, many of you get the "how does she do it?". You send me e-mails asking for my best cleaning tips, or how I keep everything so orderly and tidy all the time. Because of that, I showed you just how messy we can be. It's more often than not, that I have a can of paint, a wet brush, and my tools sitting next to the meal I'm preparing. And most days I leave my tools sitting on the counter. Some days I just don't feel like putting them away just to drag them back out. And at the end of the day, well, most days, I'm thrilled to have them sitting out. They tickle me. I smile when I see them sitting on the counter because I truly do love them.
Home canning and preserving is another big mess of mine. And our kitchen definitely doesn't look the prettiest in those moments…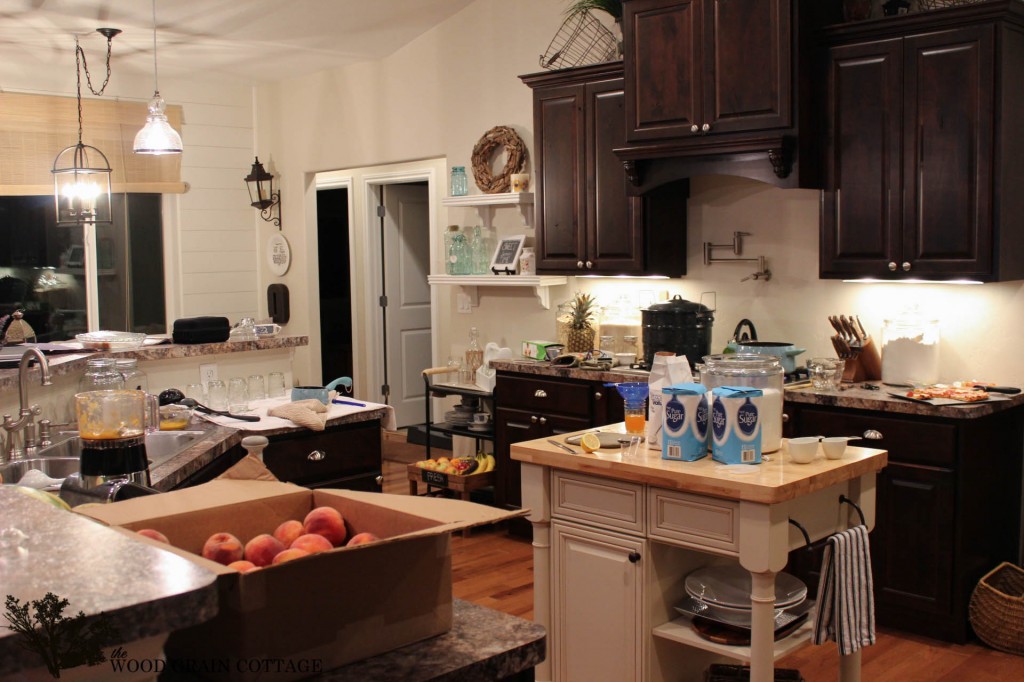 But just like my tools, it's a good mess to have…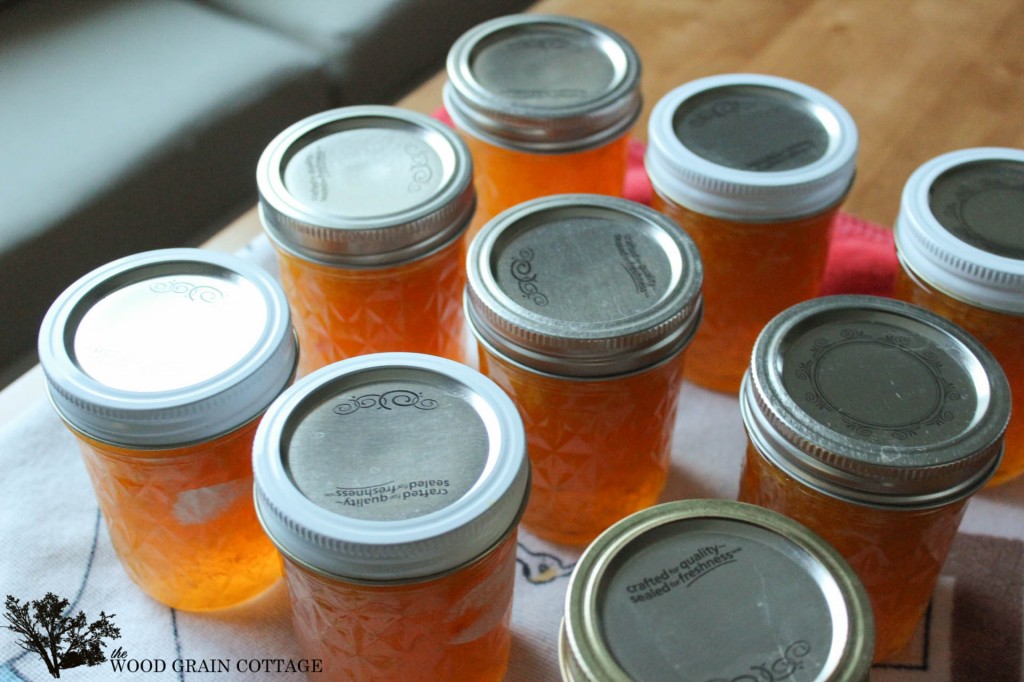 That's why I'm so happy to be partnering with Delta faucet, to embrace these #HappiMess moments, knowing Delta kitchen and bath products and innovations will be there to help me clean-up. They're all about making a #HappiMess and celebrating it. When hands are messy or full, Delta Touch2O ® Technology allows us to activate the flow of water with a simple tap anywhere on the faucet spout, hub or handle, helping reduce the spread of dirt and messes from hands to the faucet.
We all make messes, and they're nothing to be ashamed of. From baking with the ones we love, to painting our walls or a piece of furniture, so many of the messes we make are happy ones. They're messes that bring a smile to our face. And with that, there's truly a difference…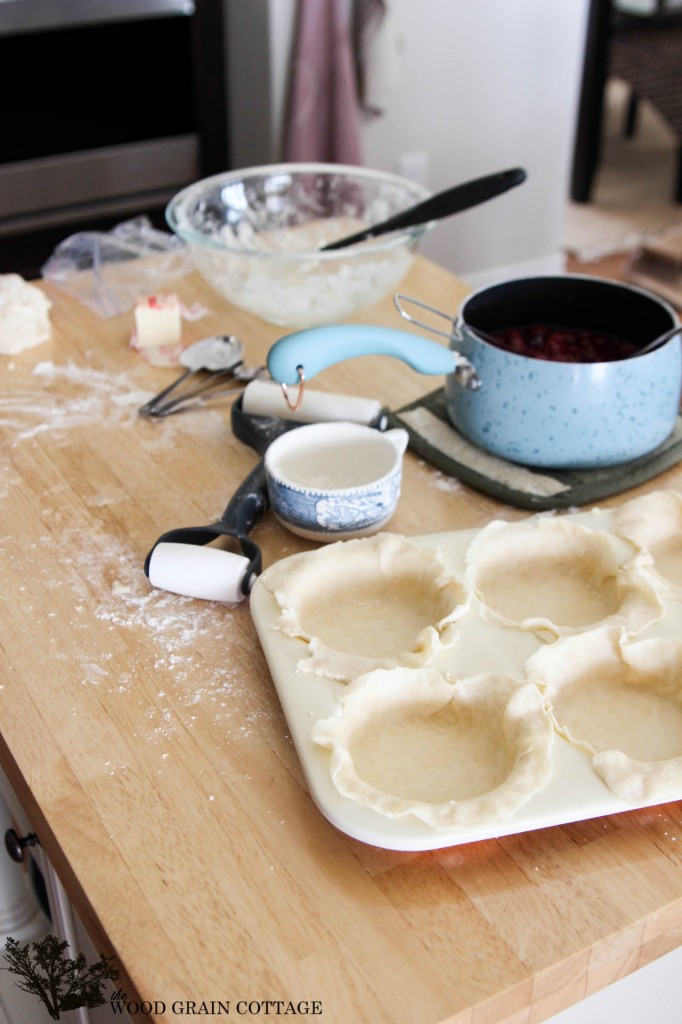 Happy messes are: made out of happiness. They come from something you want to do, rather than something you have to do. They're exciting and filled with love, and they're definitely not the drear of the day.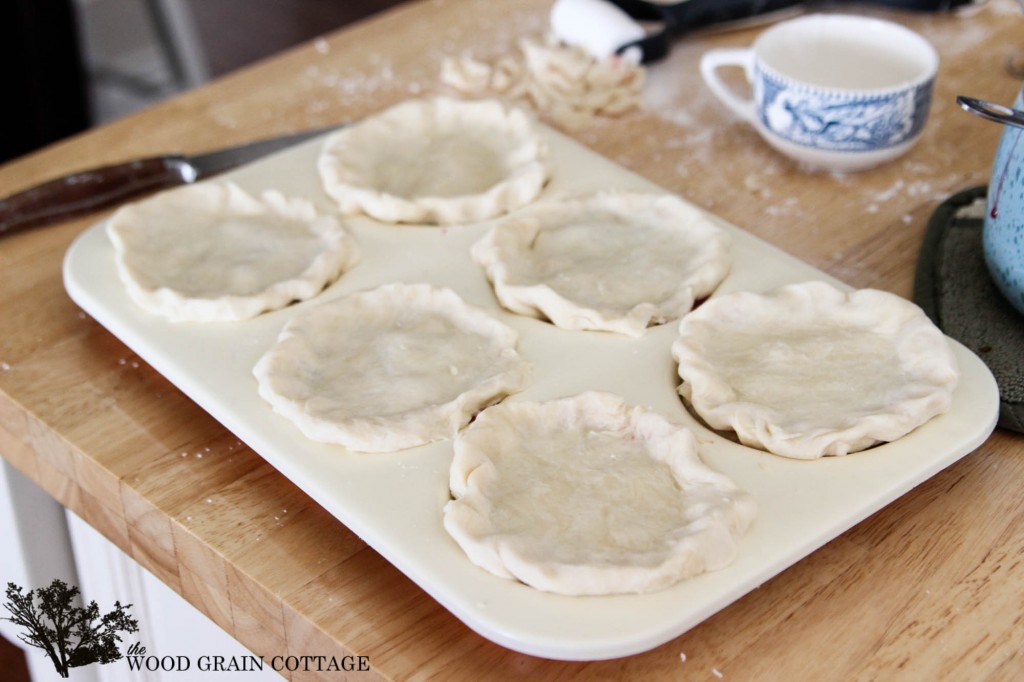 And for those bath time messes, Temp2O™ Technology is there to make things easier too. A digital temperature display featuring LED color indicators signal different water temperature ranges. It gives the convenience and peace of mind knowing the temperature of the water flowing from the shower or bathtub is just right before getting in. It's now available on a variety of handshowers, showerheads and tub showers.
So, I'd encourage you to share your normal, everyday #HappiMess with Delta. They want to see them! And if you do share your #HappiMess, you'll be entered for the chance to win a Delta kitchen and bath prize package valued at more than $2,400!
Here's the details:
-The sweepstakes are live on Facebook from 8/11 – 10/10.
-Share a photo or video using the hashtag #HappiMess to be entered to win. In order to enter the sweeps, "Like" Delta on Facebook. Post on either Twitter or Instagram with the #HappiMess and #DeltaFaucet hashtag. Once you do, you'll receive a notification asking you to verify your image. Then just join the contest!
Why do people treat mess like it's a bad thing? It's actually the evidence of a life well lived. When you're out there making, creating, doing and playing, embrace your #HappiMess and let Delta kitchen and bath innovations help clean up so you can do it all again tomorrow.

Disclosure: Compensation was provided by Delta via Mode Media. The opinions expressed herein are those of the author and are not indicative of the opinions or positions of Delta. For my full disclosure policy, see here.