I'm still working on the laundry room, bit by bit, but since we completed all the large projects (see here, here & here), I'm focusing more of my time and attention on the details.
Much like this one:
I wanted to add a farmhouse/ vintage-y vibe to the room, so I made my own sign….
Here's how:
First, I started with a basic piece of floor underlayment from Home Depot. It's the same material that we used on the breakfast nook & laundry room plank wall.
I bought it pre-cut for around $9.00.
Then, I started drawing the shape. I based it off of this, but made my own changes here and there.
I measured up 4 inches, then drew a 8 inch line…
Then I went up 2 inches…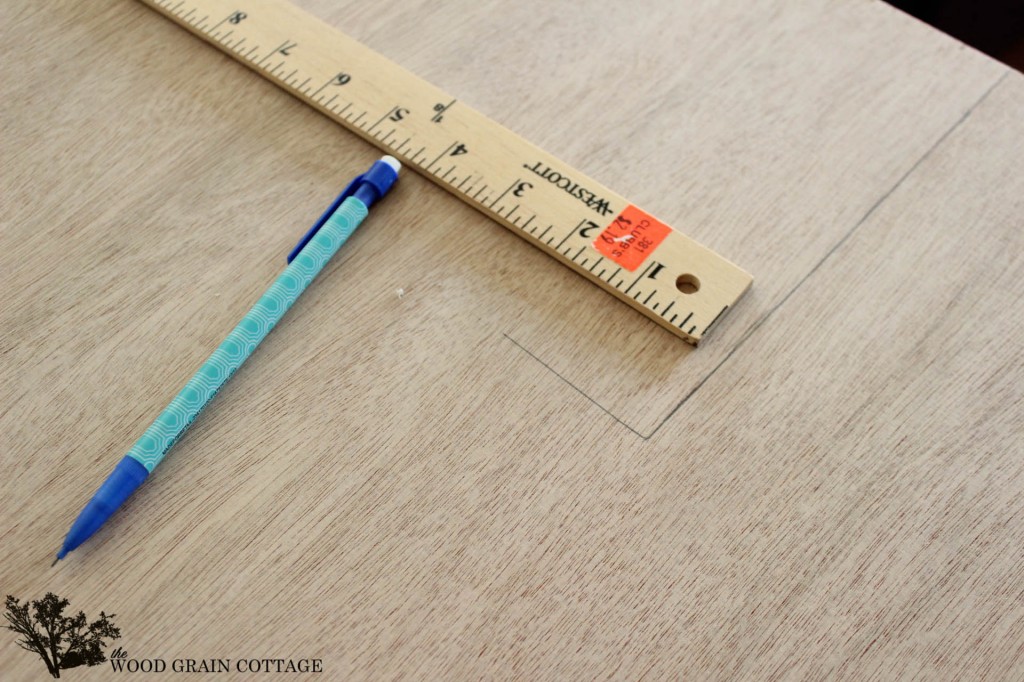 To make the "curve", I drew the shape on a piece of paper…
Covered the back side with chalk…
Then flipped it over, lined it up, and traced over the line several times…
With the chalk transferred over to the wood, I traced over that with my pencil.
I did the exact same thing on the other side, but I just flipped the image over to make sure it would match the other side. Easy.
Then I went over 2 inches…
And drew another "curve". I followed the same steps as the first curve to transfer it…
I did the same thing to both sides…
And then drew the top, matching the same angles on each side…
Once it was finished, I used our jig saw and started cutting it out…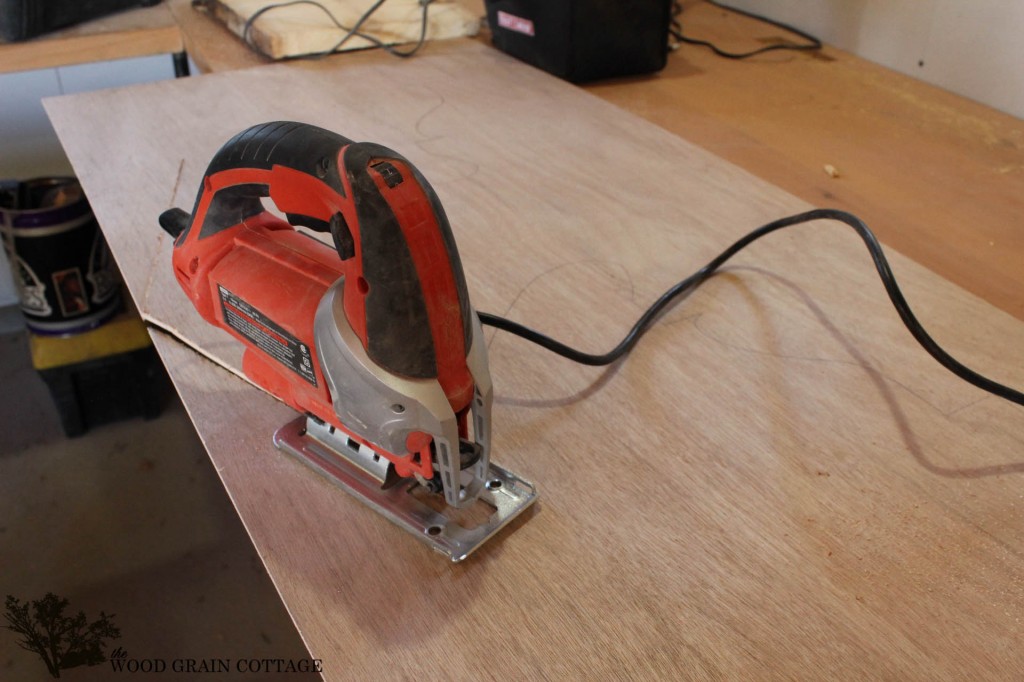 Once the first side was done, I started on the other side…
I was so happy to have it cut out… I love the shape!
Then, I used a piece of medium grit sandpaper and sanded down all the cut edges, making sure to go with the grain.
After I finished sanding, I wiped everything down and started staining with Minwax Provincial. I did two coats.
While the stain dried, I used my Silhouette design studio and started creating the graphics. Once I decided on the wording, I cut everything out on heavy cardstock…
After I triple measured everything, I used a pencil and traced the words…
Once everything was traced, I used black paint and started filling in the letters.
Then, to give the edge a bit of depth, I used the same black paint to do a bit of distressing…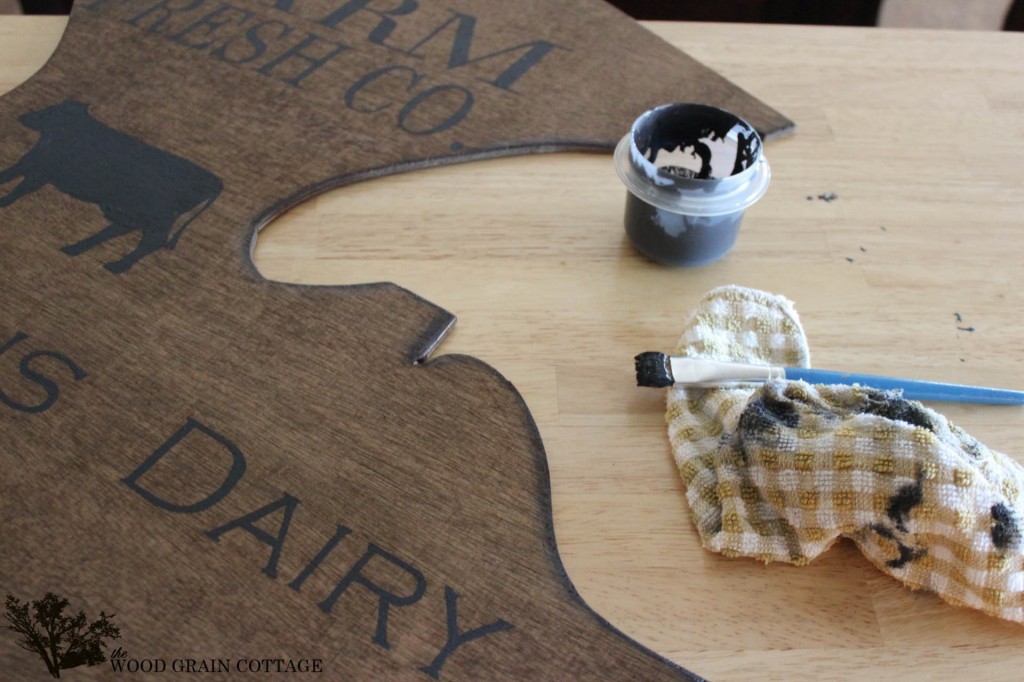 It's simple really. I started by brushing the paint on to each edge…
And while it was still wet I wiped it off with a dry rag…
Then, to give it a bit more muted look, I used a damp cloth to wipe it again…
Simple but effective!
The finishing touch was to add a light coat of Wipe On Poly by Minwax. It not only helped to shine up the wood, but it also added a little bit of depth to the black lettering.
To apply, I used a cloth and simply wiped it on. It was really easy and the results are fabulously smooth!
Once the poly was dry, I used two sawtooth picture hanging tabs and attached them with super glue. They're stuck and because this sign is super light, I don't have to worry about the sign falling.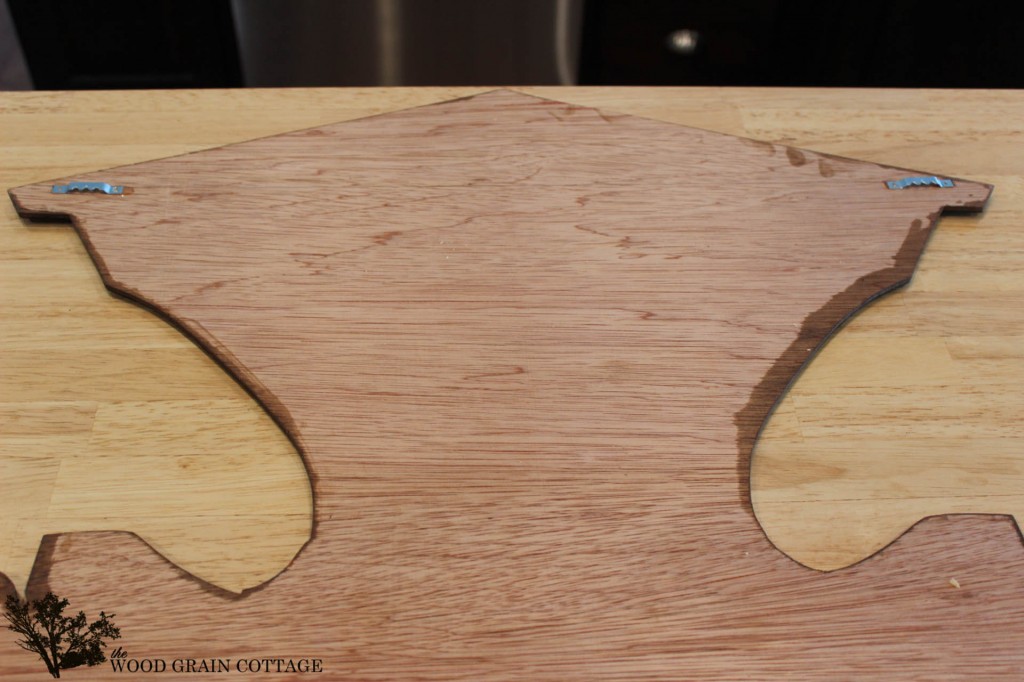 I'm in major love with the results. It turned out fabulously!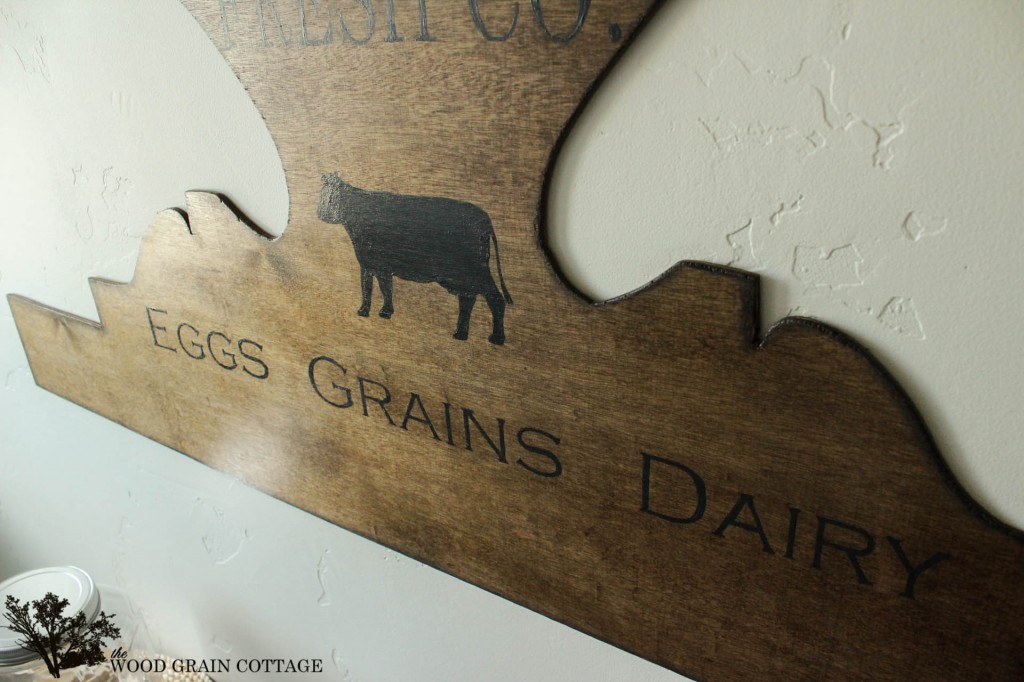 And it looks perfect in the laundry room…
When I was planning the sign, I couldn't decide on what it should say… I haven't ran across any laundry room themed signs that knocked my socks off (pun intended), so I stepped out a bit and brought in a farm theme, which happens to fit beautifully with our daily life!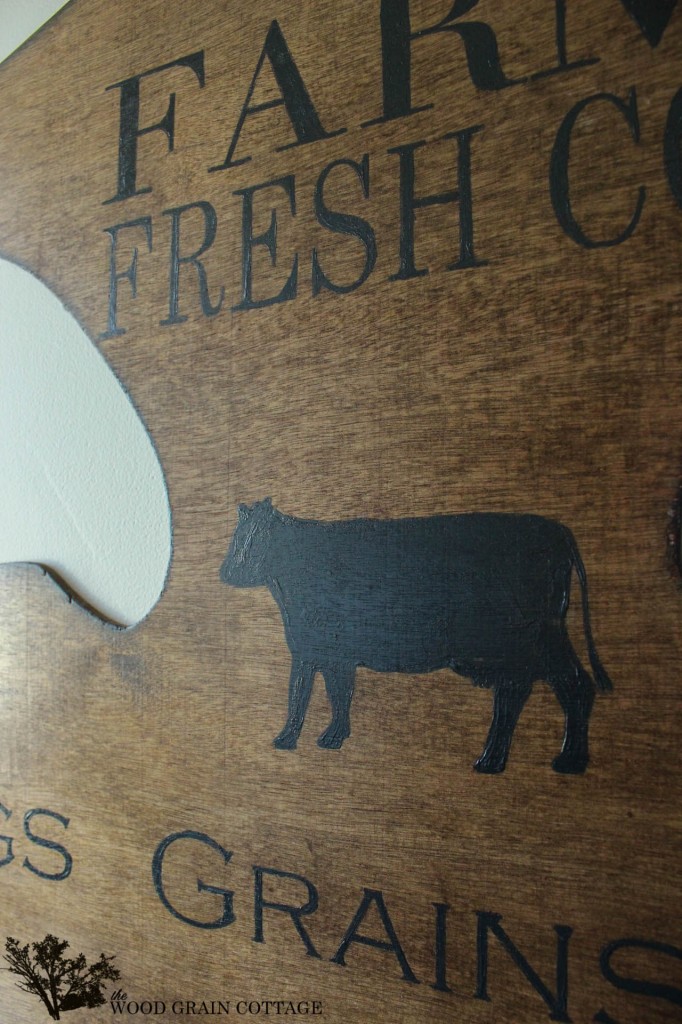 I just completely love it.
Everything about it makes me happy…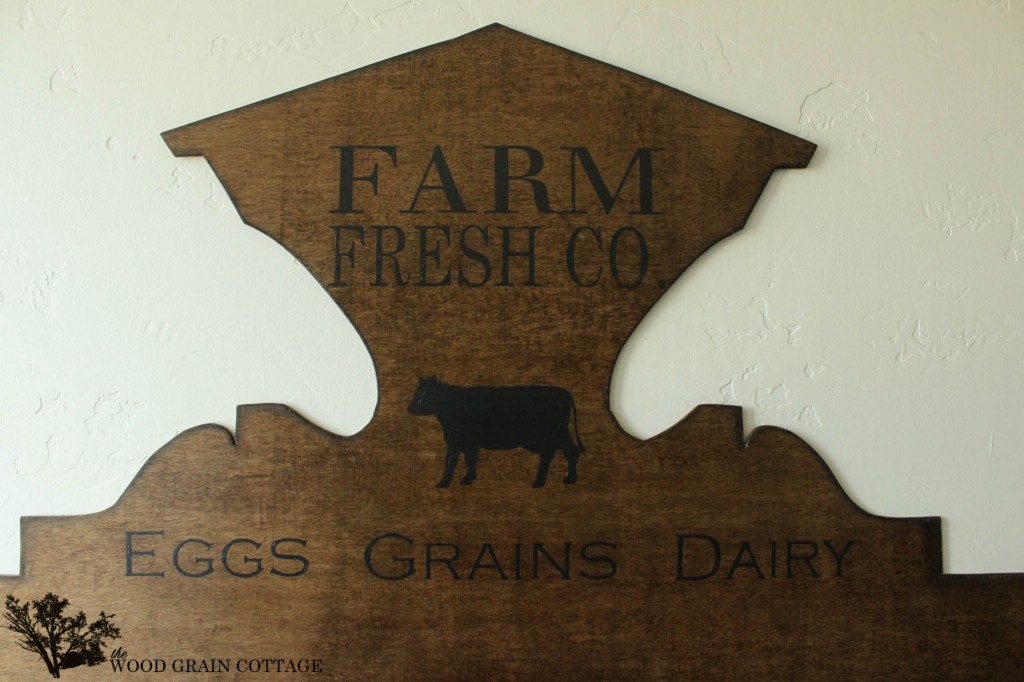 And I'm so thrilled with the distressed detail too…
It added a lovely depth.
And I'm completely loving the vibe it adds to the room too. Plus, it looks amazing with the laundry room table we built…
I couldn't be happier with the how the laundry room is coming together. It makes me smile daily.
And I may or may not be planning my next sign…. I might be addicted!
This post is brought to you by Minwax. I have received free product, but all opinions and ideas are my own. For my complete disclosure policy, click here.

Pssst! The Wood Grain Cottage is now offering advertising spaces! For more information click here.
Linking up to: