I have major excitement today… this weekend I was able to talk my sweet, sweet husband into helping me finish a DIY project that I've been dreaming about and planning for forever.
You know I really like something if I haven't changed my plans for two months… that'll happen around our abode. I like to change things around a lot. 😉
This DIY project  is really nothing new to the blog world. Kitchen shelves have popped up everywhere. And, as I found out this weekend, for good reason. They're awesome. And, oh so versatile.
First off, I had a really great reason for wanting these shelves… amongst their obvious beauty of course.
We don't have a fireplace. When we built our house we debated about adding a fireplace… I really like the look and ambiance that a fireplace gives a space, but I certainly didn't want to have that as a primary or secondary source of heat. Plus, I really didn't want to have the mess of chopping down wood and packing it through the house… Me no likey the mess. Trust me. I grew up in a house with a fireplace. That darn bark and dirt gets everywhere…. It ah, drives me crazy. And who wants to pay for something they're not going to use?
(We don't have natural gas either… just propane. And we weren't having ANYTHING in the house fueled by propane except the gas cooktop… propane can be crazy pricey… We went with Geo-Thermal and LOVE it.)
But what I do like about fireplaces, is the mantle! You're totally shocked that I just said that, right? Like, you weren't expecting that as my reasoning… (Sense my sarcasm). Ok, glad we're on the same page now. Moving on…
Mantles are pretty and they give so much freedom for decorating. They're like clothes, you could change it daily. And without a whole lot of work to boot.
These shelves are like my mantle.  (Insert warm fuzzies HERE).
I majorly love these shelves…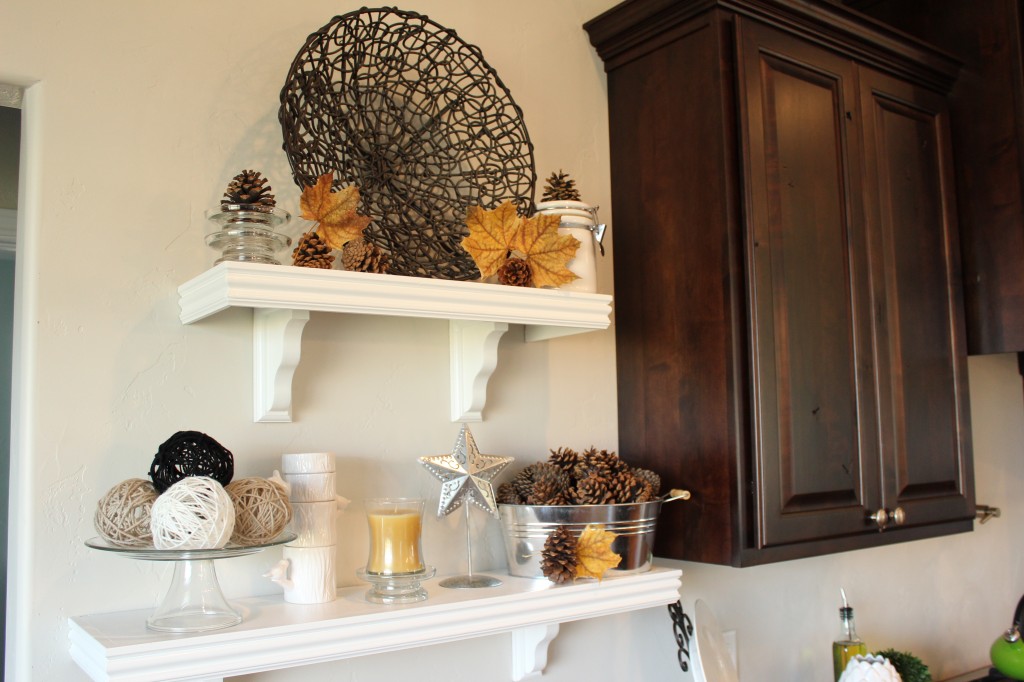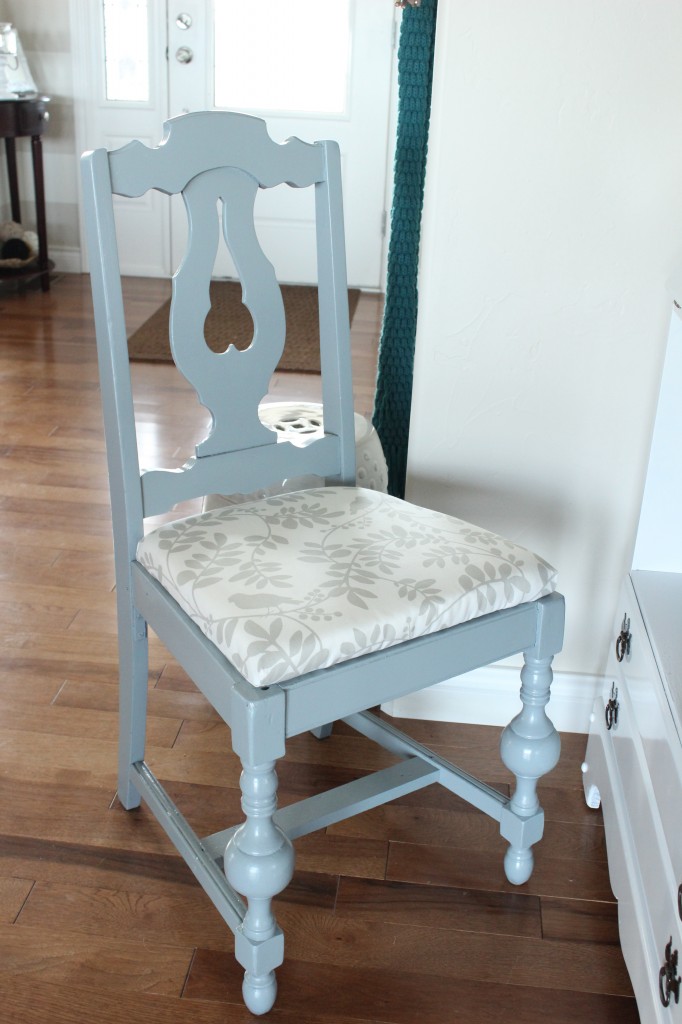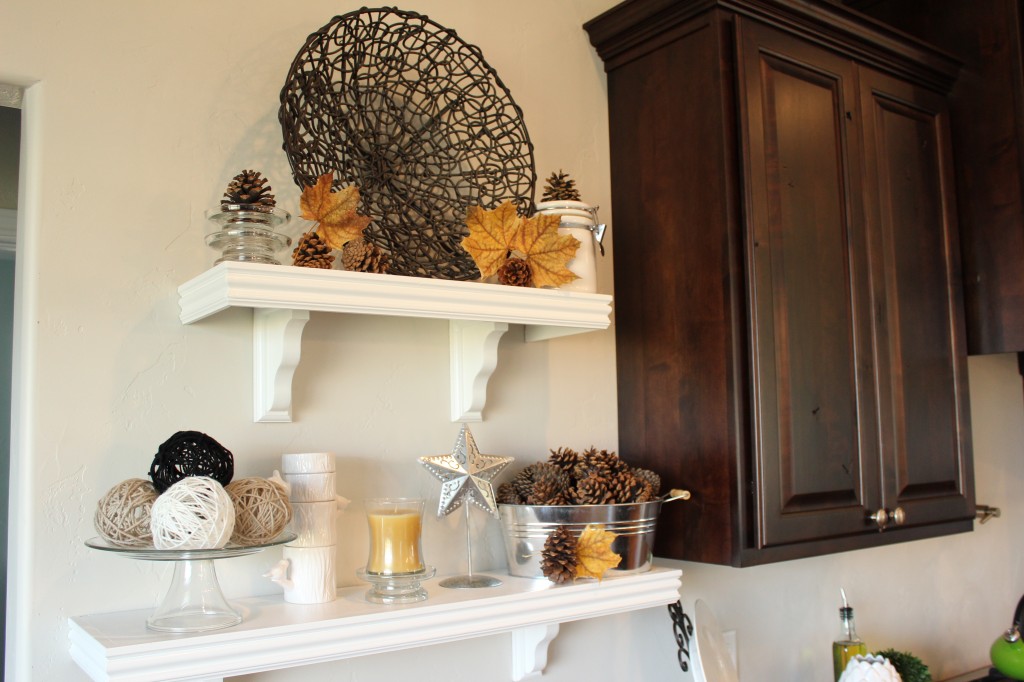 Since they made an appearance in fall, of course I had to deck them out for the season. But, seriously, how awesome will these be to decorate with every changing season or on a whim or for anything! Really. So awesome!
Honestly, they were so easy to make. I'm a really bad blogger though, and I didn't take pictures for a tutorial… just call me lame. Get it over with. I'll wait. Seriously, go ahead. I was just thrilled to have my hubby's attention and focus. I didn't want him to get all sidetracked by me taking pictures and writing down step by step directions while he was helping me build them…
But, basically we just started building them. We sorta did it like this though. (Be sure to check out their AWESOME shelves too. Lovely.)
I love how ours turned out. I walk by to stare at them. I stand in the kitchen to stare at them. I sit on the couch to stare at them.  It's a tough job, but someone's got to do it.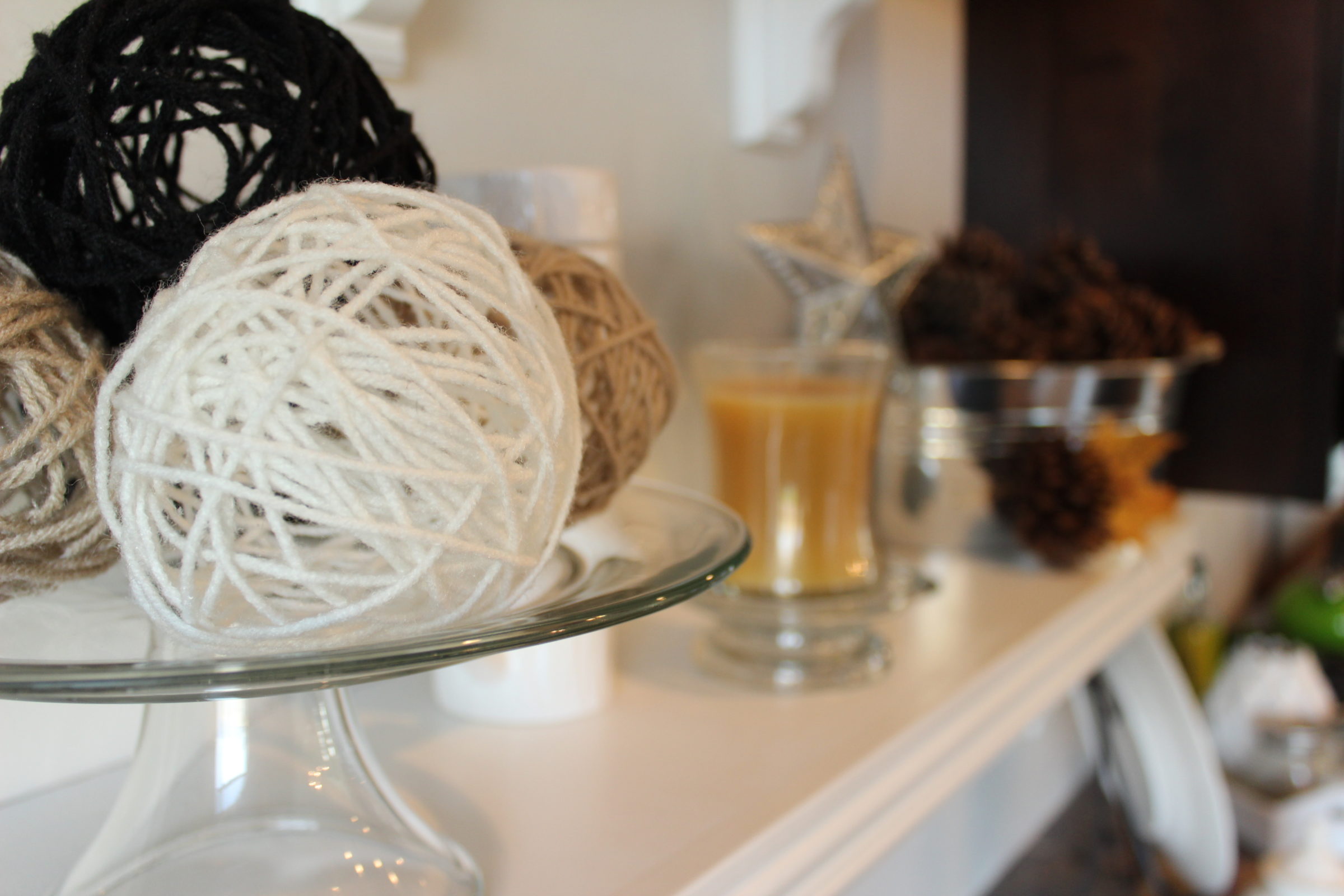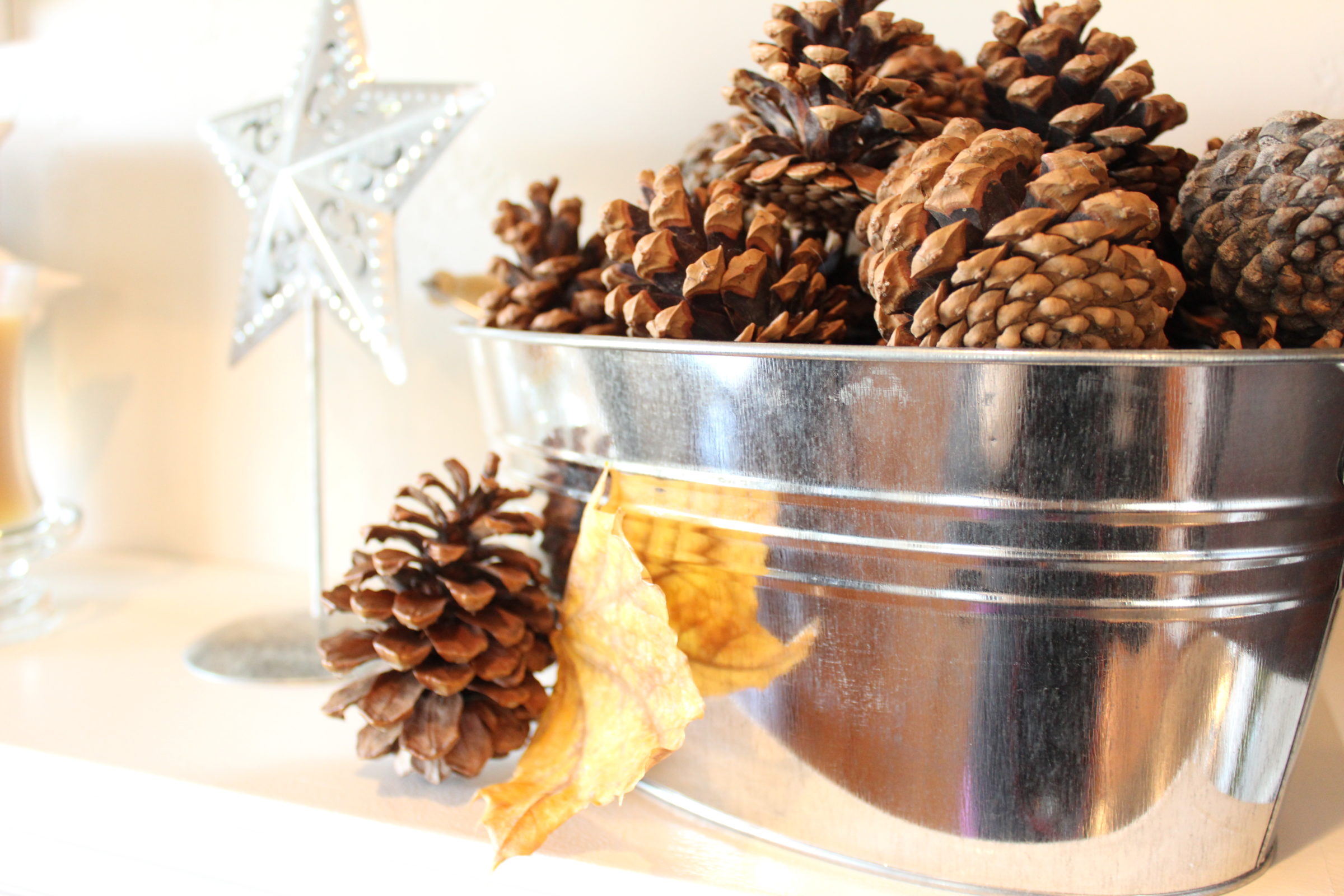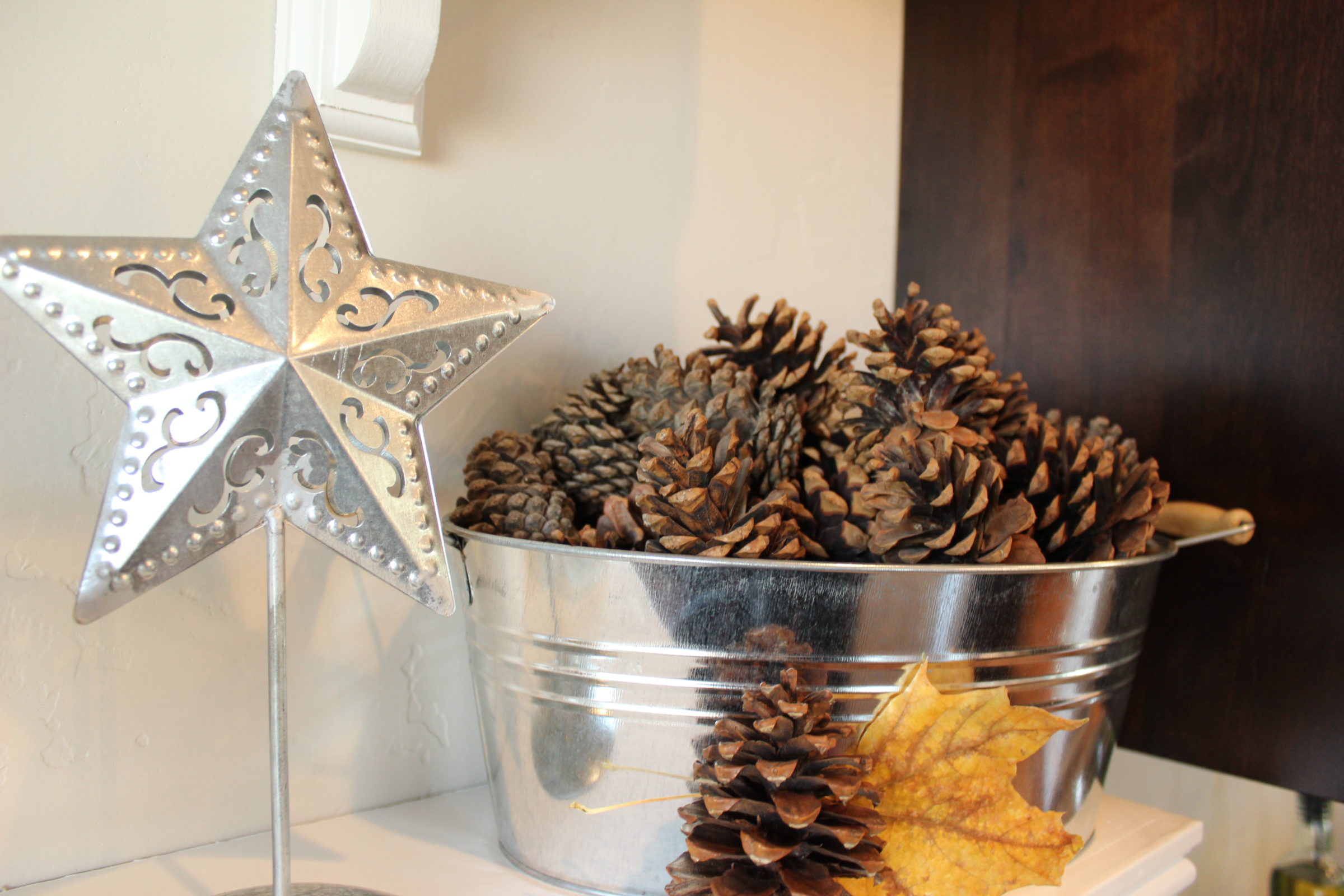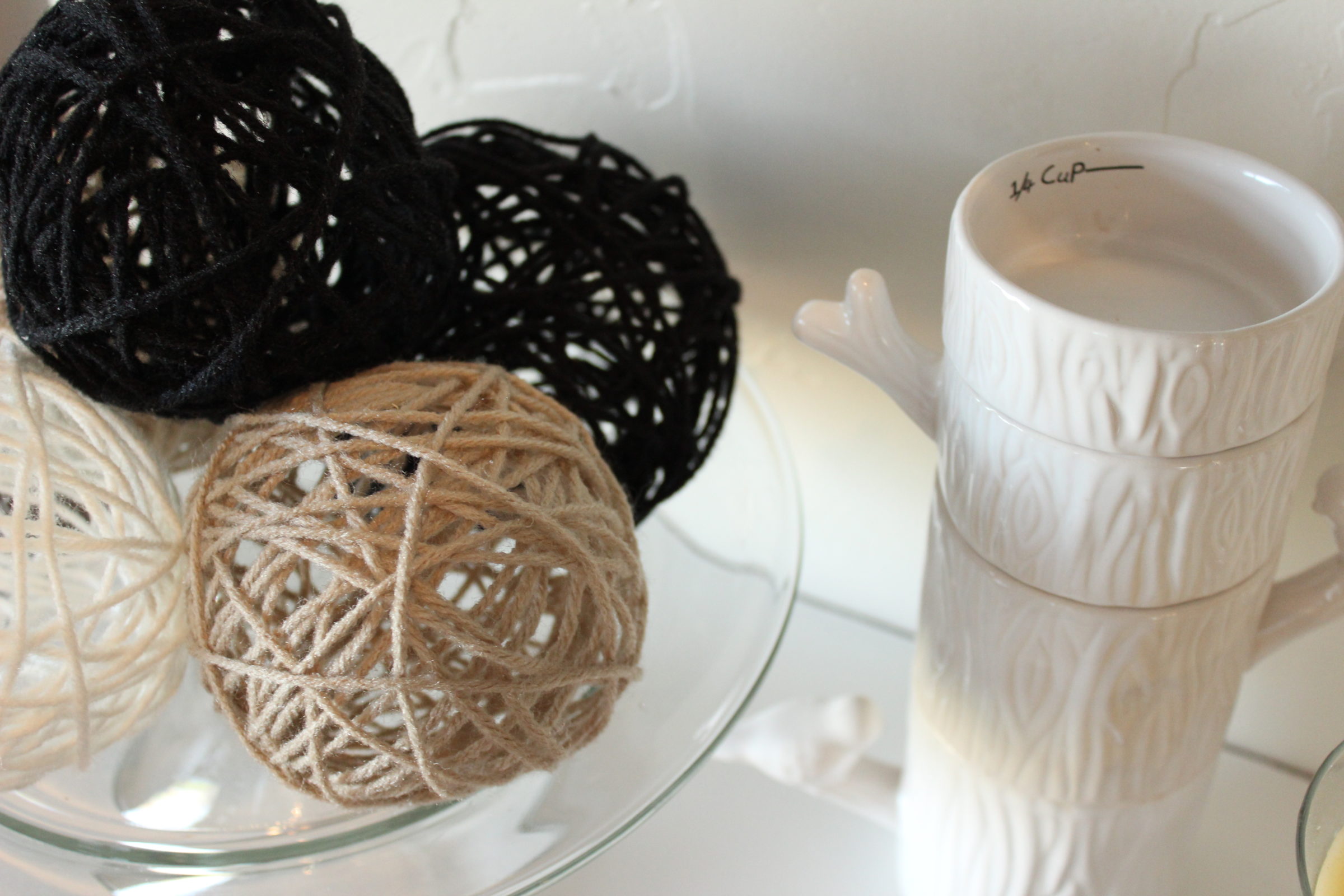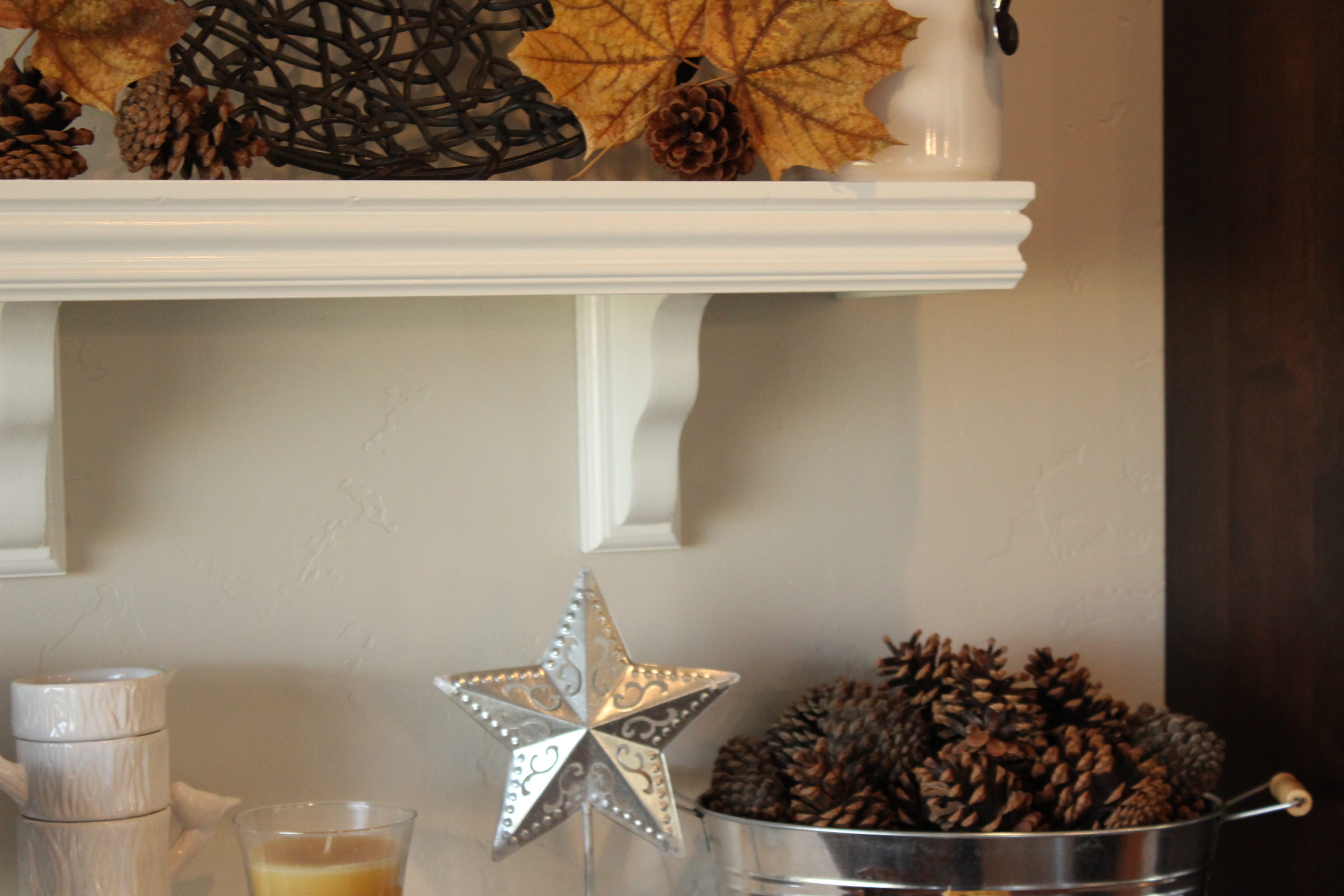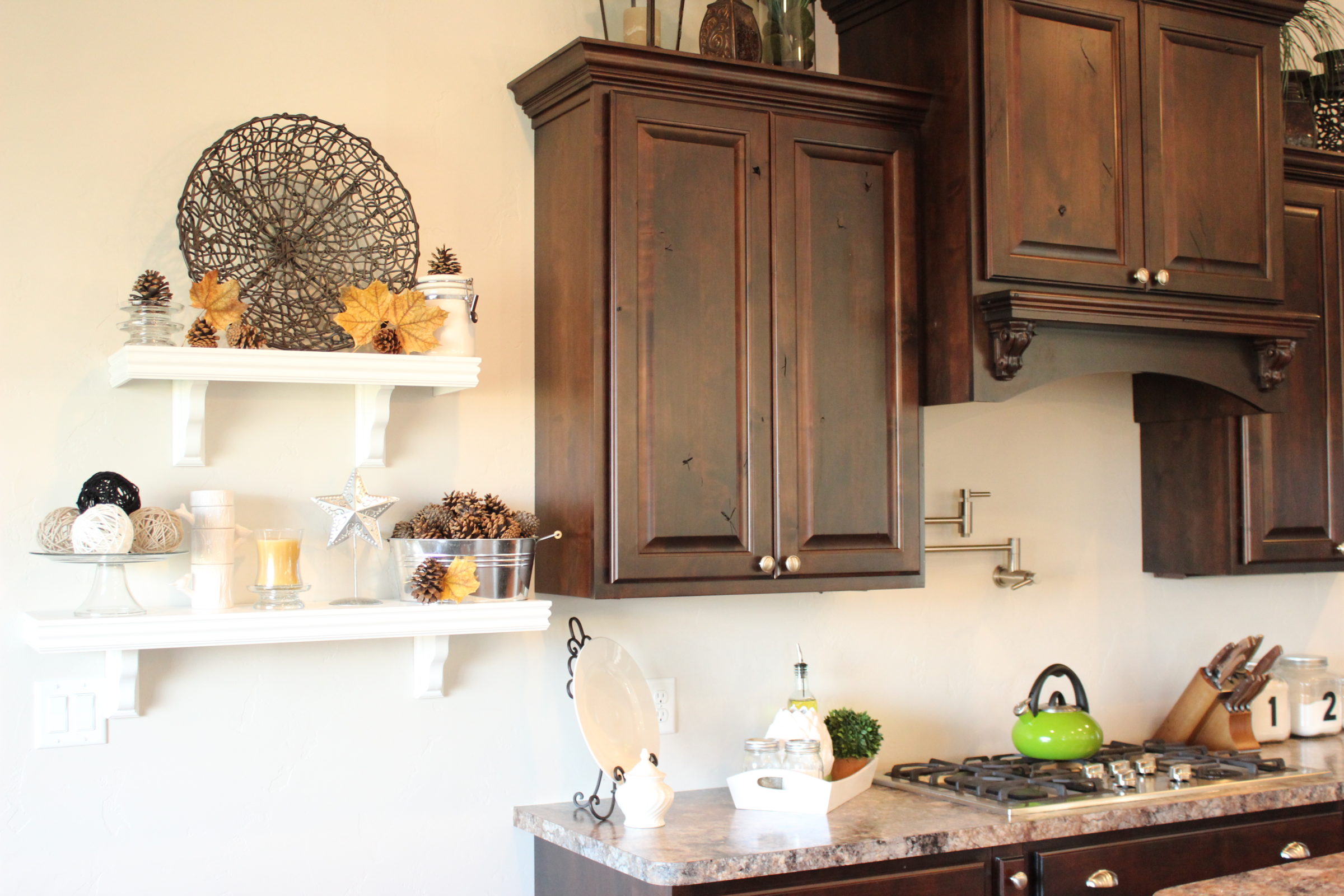 Christmas is just around the corner and I'm already working on several ideas. I'm pretty easy to make happy. Just give me some shelves and I'm all set.
Big Smiles!
I'm linking up to: